Thabo Bester is a 37-year-old South African convicted criminal currently facing murder and rape charges. He claims a net worth of R3 billion and does not have a wife.
Bester's case garnered a great deal of attention from the general public in March 2023 when local investigative media exposed how he had escaped from jail with the aid of his girlfriend and numerous other persons inside and outside the prison. His case remains one of the biggest scandals in South African prison history.
Summary of Thabo Bester's Biography

Full name: Thabo Bester
Other names: Tom Motsepe, TK Nkwana, Katlego Tom Motsepe Nkwana, William Kelly
Gender: Male
Date of birth: June 13, 1986
Thabo Bester's Age: 37 years old 
Ethnicity: Black 
Nationality: South African 
Zodiac Sign: Geminis
Sexual Orientation: Straight
Religion: Christianity
Marital Status: Single
Thabo Bester's Girlfriend: Nandipha Magudumana
Thabo Bester's Parents: Meisie Maria Bester (mother)
Thabo Bester's Net worth: R3 billion
Famous for: Escaping from prison after faking his death in a fire in his cell
Who Is Thabo Bester?
Thabo Bester was born on June 13, 1986, in Chris Hani Baragwanath Hospital in Soweto, South Africa. He is 37 years old. He was born to Meisie Maria Bester and her husband and is the oldest of four children.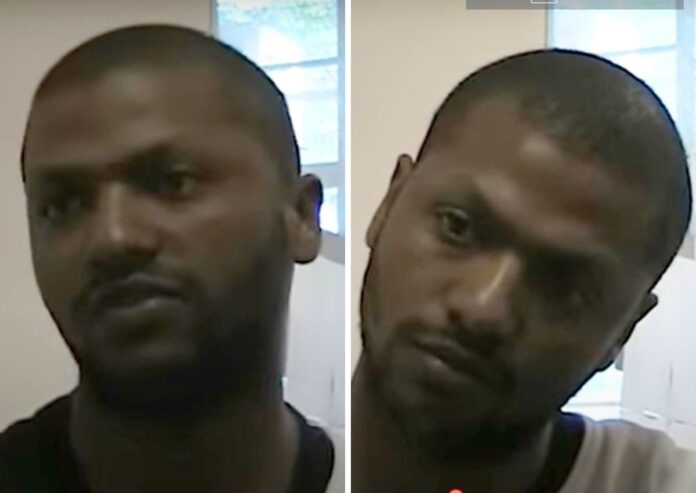 There is no information about his family background, education, upbringing, and early life. Thabo became a person of interest in May 2022 when news broke that he escaped from prison after faking his death in an arson.
Thabo Bester Story
Thabo Bester began his criminal activities on Facebook, where he lured so many models with fake modeling jobs. He used so many aliases through his dubious operations on the platform. He went to jail for the first at the age of 19 for fraud. He would break parole and as if that is not enough, he had forceful carnal knowledge with two models. After that, he went ahead to kill his girlfriend Nomfundo Tiyhulu for unknown reasons.
When arraigned in court in 2011, Bester pleaded guilty to the rapes. He was charged with murder the following year, to which he also pleaded guilty. He was sentenced to life imprisonment at Mangaung Correctional Centre in 2012 and was dubbed a "Facebook rapist".
Thabo Bester's Well-Coordinated and Organized Escape
The facility he was detained was a British-owned private maximum security prison run by the multinational security company, G4S. On May 3rd, 2023, Thabo Bester escaped from the facility with the help of some G4S officials, his girlfriend, her father (Zokile Sekeleni), and the camera technician, James Lipholo.
On the same day, he was declared dead after a dead body burned beyond recognition was found in his cell room. The initial report was that he was the one who was found lifeless in his cell room.
Following his escape, Bester and his girlfriend quickly moved in at one of the properties they leased in Coleraine Park in Johannesburg, after which his girlfriend moved her parents out of one of their properties in Hyde Park to Coleraine Park.
Bester and Magudumana moved into the secluded Hyde Park mansion with high walls. The worth of the property is valued at R12 million and they rented it for over R40 000 per month.
Not long after, Thabo's celebrity girlfriend approached the appropriate authority asking for the body that was burned in Bester's cell to be released to her, claiming she was the man's customary wife.
Magudumana's Attempt to Cremate the Burned Body was Foiled by the Police
The body was subsequently released to Magudumana and she transported it to a mortuary in Soweto, waiting to cremate it. In the mix of things, the police confiscated the body after they discovered that a body Magudumana claimed a month earlier was found floating on a river. She claimed the person was a relative.
After several failed attempts to talk the police into releasing the body, Bester's girlfriend approached the North Gauteng High Court to be allowed to cremate the body. At this point, Bester was invited for a DNA test.
At first, she was uncooperative and reluctant to provide information on the case. There was no match between her and the corpse in the long run which made the police wonder if they took in the right woman.
Further investigation then found that the corpse (initially thought to be Bester) did not die from smoke inhalation but rather from a blunt force trauma on his head.
The South African police and other relevant authorities were alerted immediately by Judge Cameron after it became clear that Thabo did not die in the arson in his cell room. He was told to keep the information private but Cameron ended up sharing part of the information with the local investigative outlet, Groundup.
Following the revelation, GS4 dismissed its security supervisor Senohe Matsoara as he could not give clear explanations of some of his behaviors on the day Bester fled from his cell.
Bester and his Celebrity Girlfriend Flee their Hyde Park Mansion
On sensing trouble, Thabo Bester and Nandipha Magudumana hurriedly moved from their mansion in Hyde Park home to the Coleraine Park property in January 2023.
Two months later, investigative outlet Groundup published a report on Bester, revealing that he had escaped from prison. Also attached to the publication was a photograph of Bester shopping at a Woolworths supermarket in Sandton sometime in 2022.
The photograph, which was secretly taken by a shopper, captured the rapist sporting long hair and sunglasses. In the wake of the viral report, the lovers hurriedly fled the country through the Beitbridge border. In the same month, the police and Department of Correctional Services (DCS) tracking teams followed the couple into Bulawayo, Zimbabwe.
Bester and Nandipha entered Zambia, en route to Tanzania on the 18th of March 2023. Eight days later, the DCS eventually confirmed that Thabo is alive and that he truly escaped from his cell. A case of murder was subsequently opened over the dead body that was found in his prison cell.
The Fugitive Couple was Arrested on April 7, 2023
The convicted murderer and his girlfriend were nabbed by the police in Tanzania on Friday 7th April 2023 along with their Mozambican accomplice named Zakaria Alberto. The trio had so many items in possession, including multiple unstamped passports, two of which belonged to one Dr Pashy, real name Mmereka Ntshani.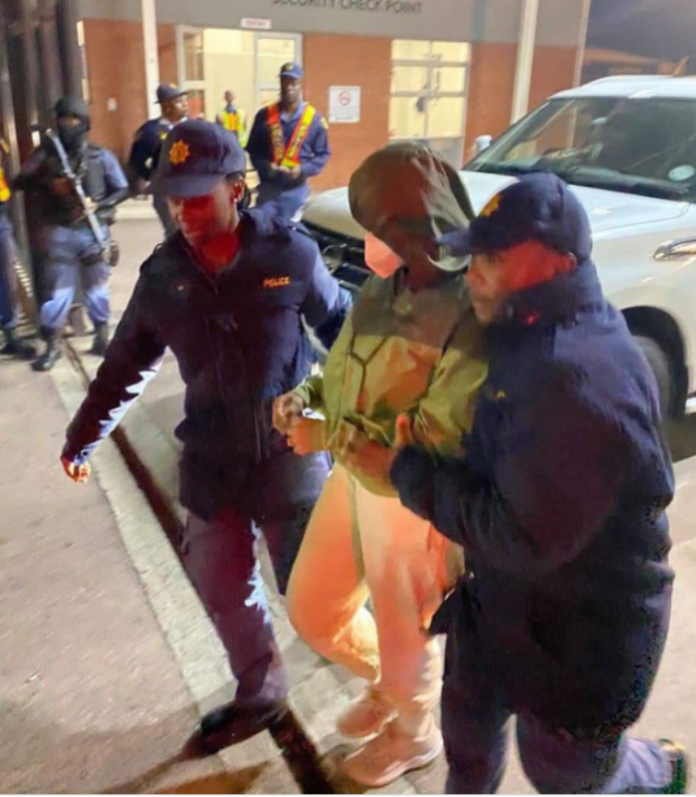 Subsequent arrests were made by the police afterward. Magudumana's father, Sekeleni, was arrested in Port Edward for murder, aiding and abetting, fraud, and assisting Thabo's escape while the former G4S security supervisor was arrested in Bloemfontein.
Also arrested in Bloemfontein was Integration CCTV technician Tebogo James Lipholo who tampered with the CCTV camera on the night of the escape.
Bester and his girlfriend were deported to South Africa on April 13, 2023. They arrived in a private jet at Lanseria Airport and were accompanied by top officials from the police, home affairs, and correctional services.
Subsequent Findings on the Case
On April 22, 2023, the police released a report on the charred body found in Bester's prison cell. The body is that of Katlego Bereng, a 32-year-old Tembisa man and father of two.
He was the son of Batho Mpholo and Monica Matsie and lived with his grandmother in Bloemfontein occasionally. He was living with his mother before he was declared missing in March 2023. His family is currently seeking justice for their son.
He was believed to have been kidnapped and killed before his lifeless body was smuggled into Bester's prison cell.
The Mozambican national who was caught alongside Bestre and his girlfriend has since been deported to his native country to face criminal charges. According to the Minister of Home Affairs, Bester's mother, Maria Mabaso, only applied and was issued an ID document at the age of 37, in 2002 while her son did not have a South African ID document.
He, however, confirmed that Thabo was actually born at the Chris Hani Baragwanath Hospital in Soweto, in June 1986. It was also discovered that an affidavit Magudumana presented in the court case while she was trying to charred body was signed by a police officer who had left the police force months earlier.
Latest Update on the Case
Zimbabwean national, Zanda Moyo is the latest and ninth suspect in the case. He was charged with violating a corpse, fraud, as well as assisting an inmate to escape.
Moyo collaborated with Nandipha to claim that Katlego Bereng's charred body was his [Moya] brother's corpse. This was before authorities later found out that it was Katlego Bereng's body after his body matched with his mother's through DNA.
Besides Bester, other accused persons in the case are Magudumana, Moyo, suspended G4S employee Natassja Jansen, former G4S prison warder Senohe Matsoara, former Integritron Integrated Solutions camera technician Teboho Lipholo, suspended G4S employee Tieho Frans Makhotsa, Magudumana's father Zolile Cornelius Sekeleni, as well as former G4S guard Buti Masukela.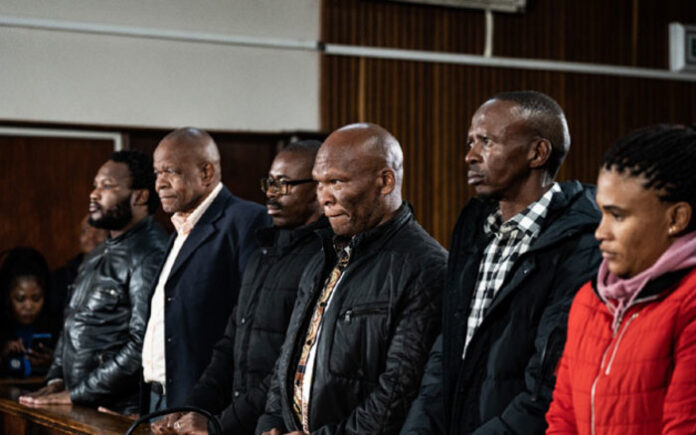 Where is Thabo Bester Now?
He is currently imprisoned at the Kgosi Mampuru II prison in Pretoria in a cell that is electronically operated through the integrated security system. He is being watched 24/7 by well-trained police officials to avoid self-harm or committing another awful incident.
His girlfriend is facing charges of aiding and abetting an escaper, murder, violation of bodies, and fraud. She is currently kept at the hospital wing of the correctional facility she is being interrogated.
She has also filed an application to have her arrest and extradition declared unlawful.
The Truth about Dr Nandipha and Thabo Bester
Dr. Nandipha and Thabo Bester are lovers, however, not much is known about their relationship. The particular year they got connected and how long they've been friends are not public knowledge.
It's not clear if she has been in the picture from the time Thabo was luring girls and raping them. She only emerged in the picture after Bester was imprisoned.
Nandipha Magudumana, who played a major role in Bester's escape, is lawfully married to Dr. Mkhuseli Magudumana and the two are blessed with two children.
It was reported in mid-March 2023 that Bester, Magudumana and her two children check into Hyde Park Southern Sun Hotel and that she dropped them at school and couldn't return to pick them up. The school later reached out to her husband to come pick up their kids.
Dr. Nandipha Magudumana is a well-known medical doctor and entrepreneur with a massive online following. She has over 100,000 followers on social media where she posts glitzy pictures and other content.
Thabo Bester's celebrity girlfriend has also been honored with several awards the Mail & Guardian's 200 Young South Africans of 2018.
Thabo Bester's Net Worth
Thabo Bester once claimed that he had a net worth of R3 billion. He is said to have mentioned this to several top lawyers some years ago. He, however, claimed that his assets were seized by the Asset Forfeiture Unit (AFU) at one time.
The assets which the serial rapist alleged were seized by AFU included 14 luxury cars, including:
Mercedes-Maybach GLS600 worth R9.5 million
Bentley Continental GT V8 worth R9 million
Bentley Bentayga W12 worth R7 million
In addition, he also claimed that the transparency unit froze some of his bank accounts which had millions of dollars and rands. Thabo Bester claimed to have had the following large sums in his accounts.
$13 808 044 10 in his NatWest account
R43 848 44 12 in his HSBC account
R872 393 984 91 in his Absa account
The convicted criminal's claim was rubbished by the AFU who denied seizing his assets despite him having signed documents. The unit could not confirm, however, if he was actually worth a whooping R3 billion.
It's still difficult to tell if his claims are valid. Some persons later deciphered that Bester could have lied about his net worth as a means to get lawyers to help him in his case.
At the time he claimed to be worth billions, he was putting out all the stops for him to be transferred to another correctional center from the Mangaung Prison.
The Serial Rapist Operated a Fraudulent Construction Company 
Thabo Bester and his girlfriend operated a dubious construction company called Arum Properties. They scammed several people millions for construction projects that did not exist and were never completed.
Dr Nandipha Magudumana was the managing director while Bester was in charge of the company's day-to-day operation. The convicted criminal also ran another company from prison called 21st Century Media.
He made millions from scamming people. He made them believe he was the chairman of 21st Century Media, Tom Motsepe.