Sophie Ndaba (June 29, 1972) is a 51-year-old South African actress, former model, and businesswoman who is most recognized for her roles in the most loved Mzansi TV shows- Generations and Isidingo.  She is a mother of two children, a daughter and a son respectively named Rudo Ndaba and Lwandle Ndaba. She also adopted her late sisters daughter, Shallon Ndaba
As far as the South African celebrity scene is concerned, Sophie Ndaba is in a class of her own. She began her career in 1992 when she was only 19 years old. Decades later, she remains relevant despite health challenges and some personal tragedies.
While her professional life hasn't caved through these years, her personal life has had its shares of gains and losses; she has suffered a couple of failed marriages and has been blessed with amazing kids, respectively.
Summary of Sophie Ndaba's Bio
Name: Sophie Ndaba
Other Names: Sophie Mphasane, Sophie Lichaba
Date of Birth: June 29, 1972
Age: 51 years old
Place of Birth: Soweto, South Africa
Profession: Actress, former model, businesswoman
Sophie Ndaba Is 51 Years Old
The South African actress was born on June 29, 1972, in Soweto, South Africa, which means that she is currently 51 years of age. She was raised by her parents, Solly Mphasane and a mother who is not known. She also had a sister she lost many years ago named Tiny Mphasane.
The actress spent the earliest part of life in South Africa, but as a result of the apartheid regime under which the country was ruled, she was sent by her mother to Zimbabwe, where she had her high school education while living in an orphanage. A woman who has been blessed with good looks, she decided to delve into modeling when she was still very young.
This did not sustain for a very long time before she took to acting when she got her first role in the South African film, Class of '92. In the years that followed, she came to appear in many more productions, including Egoli: Place of Gold and then Generation, which became her breakout role. She also had roles in works such as Gog' Helen, Yizo Yizo, Soul City, She is King, Isidingo, and High Rollers – Season 2. Her most latest role was in the TV show, Lockdown which she joined in 2019.
Sophie Ndaba Is A Mother Of Two Adult Kids
Rudo Ndaba
Date of Birth: August 19, 1990
Parents: 

Sophie Ndaba, Themba Ndaba
From her first marriage to Themba Ndaba, the veteran actress has two kids, the oldest of which is Rudo Ndaba. She was born on August 19, 1990, at a time when the actress was still very young and shortly before she started her career as an actress. According to her, she pretty much grew up with her daughter.
In a birthday wish to her daughter in 2020, Sophie revealed that her daughter was always praying for her more than she was even praying for herself. It was her mother who raised Rudo; hence, she has always been by her side through all her travails, offering her support. That said, her relationship with her father is not known.
One of the most interesting things about Rudo is how much she looks very much like her mother. Except for their age difference, one could easily pass the two women for twins. Rudo, who witnessed her mother survived a couple of failed marriages and many more tragedies, including trolling from social media followers, pointed out that although she doesn't know how her mother managed to do it, she admires her for her strength.
Lwandle Ndaba
Year of Birth: 1999
Parents: 

Sophie Ndaba, Themba Ndaba

Occupation: Aspiring rapper and a singer
In 1999, the highly celebrated actress and her then-husband, Themba Ndaba, welcomed their son together, Lwandle Ndaba. Seemingly the apple of his mother's eyes, the young man is an aspiring rapper and a singer. Lwandle, just like his sister, has always been a big support system for his mother. Twice in the past, including in 2019, there was the unfortunate hoax, which claimed that Sophie Ndaba had lost her life due to her health challenges due to diabetes, which she revealed to be suffering.
The fake news caused many to send her condolence messages while she also trended on social media. The sad incident caused her so much emotional and physical stress, and it was also affected her son for several days. The relationship between Lwandle and his father is not a very clear one, but the older Ndaba took to his Instagram account to wish his son a happy birthday as he celebrated his 21st birthday in November 2020.
She Has Since Adopted Her Sister's Daughter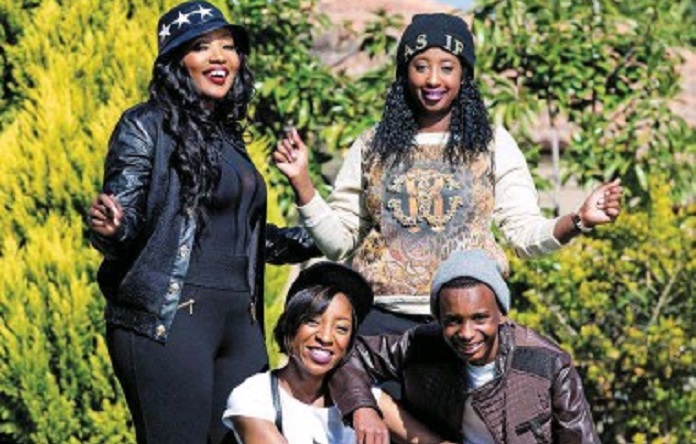 As stated, Sophie Ndaba has faced many tragedies in her life, one of which is the death of her sister, Tiny Mphasane, more than 25 years ago. When Tiny died, she left behind a daughter, Shallon Mphasane, who is also referred to as Shallon Ndaba. The young girl was since adopted by the actress and has remained her daughter ever since.
Just as it is with her other kids, Sophie has also almost always remained very much beside her mother, offering her all the support she needs. When the news of her rumored death broke out, Shallon did not waste any time before taking to social media to dispel the rumor while spitting fire in the process. It is revealed that for now, the kids who are now all grown, no longer live with their mother.
Sophie Ndaba Has Had Two Failed Marriages
The beautiful actress walked down the aisle twice. Her first marriage was back in 1998 when she was 25 years old to South African actor and director, Themba Ndaba. How they met has not been revealed, but by 2007, the marriage came to an end in divorce. More so, no information has been given on what led to the end of the union.
Coincidentally, both the actress and her former husband got hitched to different people in the same year; 2011. While Themba got married to Josey Ndaba, the actress walked down the aisle with Bishop Keith Harrington. Her marriage to the pastor started as though it was going to stand the test of time, but only after a little while, it all came crashing.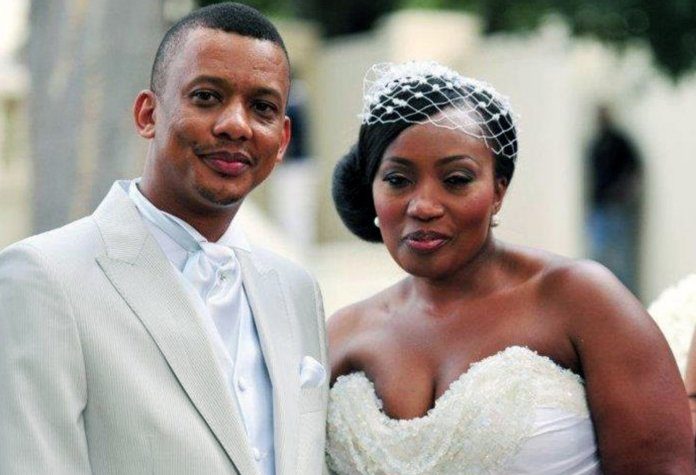 Both Sophie and the bishop got protection orders against each other after their relationship turned toxic. Keith Harrington, who has already gone on to get married a second time, revealed that although his marriage to the veteran actress was a mistake, it was not something he regrets because of the lessons he got from it. He stated that he learned how individuals must be honest with each other before marriage and tell each other about health issues, including if one has an artificial limb or any other body part.
He revealed, however, that he has since asked for forgiveness from his ex, and has moved on with his life. On her part, the actress did not reveal so much about the failed second marriage, which her ex described as very traumatic. He claimed that she remained an actress both in her studio, as well as at home.
She Is Now Married A Third Time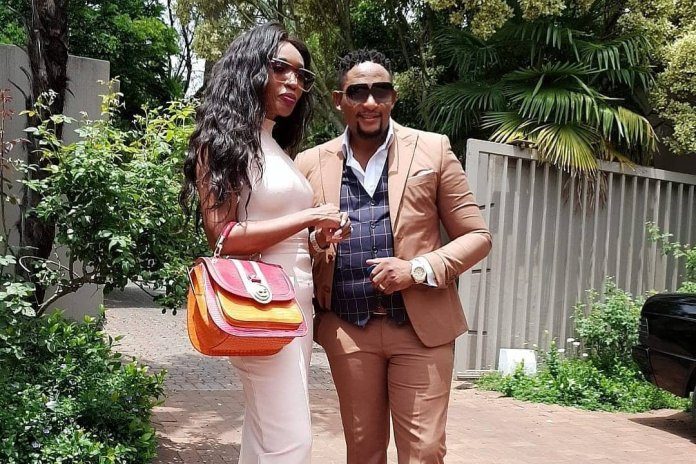 In 2017, four years after her failed marriage, Sophie Ndaba got married for the third time to Max Lichaba, a South African businessman who has made his fortune through the jewelry business. He was also born in South Africa, in a village called Saaiplaais in Virginia, Welkom.
Lichaba was raised in a low-income family, and at a point, lived in a garage. After returning from school, he would help his mother sell fruit and vegetables. Initially, he went to a school of kids with special needs, because it was free. He later went to Harmony Jewellery School where he grew into becoming a lecturer and then having his business through which he is now able to have a net worth estimated at R50 million.
The businessman and former Generations actress met through the brothers of Max who were Sophie's friends. Although he showed interest in her, she refused to give him a chance, even after he asked her out, believing that there was no way he could still be single. However, she was later convinced by his family that he was single and so she could chase after him. She did just that and before long, he proposed to her, but it would take three to four attempts before she finally agreed to marry him.
Their union has continued to grow stronger by the day with both seeming to always stand in support of the other. In 2019, Max purchased his wife's dream house, which was said to have cost him into the millions of rands