It's no secret that Sophie Ndaba suffers from diabetes. In 2018, she became a victim of crude social media death hoax when it was rumoured that she had lost her battle to diabetes. The same thing also happened in 2019, but thankfully, it turned out to be false news as the actress is still alive and well.
Sophie Ndaba has remained relevant in the South African entertainment industry for a long time as an actress. She has been visited with many tragedies through the years, including the death of her sister, the loss of her father, and the end of her marriage.
In 2018, she became the butt of a cruel and senseless rumor when it was claimed that she had died. A couple of years later, the once-aspiring model has continued to be in the news for everything from her weight loss, to getting back on the scene, and then her failing health as a result of diabetes.
Summary of Sophie Ndaba's Biography
Name: Sophie Ndaba
Other Names: Sophie Mphasane, Sophie Lichaba
Date of Birth: June 29, 1972
Age: 51 years old
Place of Birth: Soweto, South Africa
Profession: Actress, Former Model, Businesswoman
Sophie Ndaba Spent Some Part Of Her Early Life In An Orphanage
It was as Sophie Mphasane that the actress who would later come to be known as Sophie Ndaba and then Sophie Lichaba was born on June 29, 1972, in Soweto South Africa. She was brought up alongside a sister, Tiny Mphasane. While nothing much is known about her father, it is known that her father was Solly Mphasane.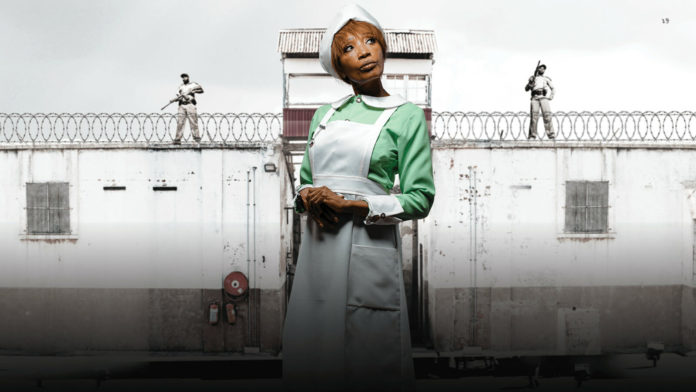 At the time of her birth, apartheid was still in place in South Africa, and because of the unfair law, there was no way for her to get the best of education. As a result of this, her mother decided to send her to Zambia where she stayed in an orphanage to pursue and complete her high school education.
A woman blessed with beauty and grace, her first interest was in becoming a model, a career path that she followed for a while. She started her acting career when she got a role in Class of 92, which was later followed by Egoli: Place of Gold. It was after this that she got her breakout role in Generations. Subsequently, she had other roles in productions such as Gog' Helen, Yizo Yizo, Soul City, She is King, and Isidingo. 
Recently, she got a role in the TV show, Lockdown. A Miss South Africa beauty pageant final judge in 2016, she has since been involved in many other things, including business.
She Was Rumored To Have Died More Than Once
South Africa has not been immune to ruthless celebrity death hoaxes over the years, with notable individuals such as the late Nelson Mandela, Leleti Khumalo, and Masoja Msiza having a fair share of the death hoax.
Sophie Ndaba became a victim of crude social media jokes in 2018 when the rumor emerged on social media that the veteran actress had lost her battle to diabetes, which she continues to battle. Less than a year after the rumor was buried, it became apparent that the actress was still very much alive and doing well; the news would again breakout in 2019.
Within a short while, she trended on Twitter as fans expressed shock and sent their condolences. Her husband, Max Lichaba, rubbished the reports, making it clear that his wife was still alive and doing well. In fact, she was reported to still be shooting Lockdown Season 5 at the time the rumor first emerged.
The much-celebrated actress revealed that the reports have had a very bad toll on her family. Her son was in shock, knowing of her health challenges and how diabetes coma could be sudden. Apart from her son, the actress was also left traumatized by the rumor both emotionally and physically. After two days of being in that stage, she was said to have been left exhausted and with body aches.
Her husband had to massage her, but that was not enough as she had to visit a spa to get more professional help. While she did not blame fans who posted tributes and sent in condolence messages since they were only reacting to what they read, she cautioned such fake news sites to stop such pull-me-down syndrome and bullying.
Her Life Has Seen Numerous Falls and Tragedies
https://www.instagram.com/p/CBsCgGNHZ4m/
Sophie Ndaba might still be standing tall and strong today, but her life hasn't been rosy all the way. For many years, she has suffered and continued to battle diabetes, something she has not hidden from fans. The actress has often described herself as an ambassador for people suffering from the disease, as well as for those who are obese.
Before her health issues became public, she has suffered some personal tragedies with the death of her sister and that of her father. Her sister, Tiny Mphasane, died more than two decades ago, leaving behind a daughter, Shallon Ndaba, who has since been adopted by the actress.
In 2016, she was forced to pass through yet another tragedy with the death of her father, Solly Mphasane, who succumbed to kidney failure. Solly was said to have been diagnosed with the disease in 2005, and for the next 10 years, he was continuously on dialysis until he finally died at the age of 75. While grieving the loss, she was still grateful that she could afford to help get his blood filtered for such a long time to keep him alive through dialysis as when he was first diagnosed, he was only given less than a week to live.
Among her many struggles, Sophie Ndaba went through two failed marriages. In 1998, she got married for the first time to fellow actor and film director, Themba Ndaba. Although the marriage was later blessed with two kids, that was not enough to sustain the marriage from finally crumbling in 2007.
She seemed to be getting her love life together when she met and got married to Bishop Keith Harrington in 2011. By 2013, the marriage was already over. According to the bishop, the marriage had taught him a lot about trust and honesty as he got to learn that before one could get married, one needs to let the other person into things previously hidden such as health challenges, artificial body parts, and one must keep career away from home. He still revealed that the marriage was not a mistake.
Sophie Ndaba Continues Living A Positive Life 
Since her second marriage ended, she came to find love again in the arms of South African entrepreneur, Max Lichaba, whom she is now married to. The two got married in 2017, and they continue to live happily.
As a result of her challenges with diabetes, she has since decided to shed her weight, something that placed her on the pathway of social media trolls and bullies who rumored that she could be suffering from HIV, but again, she managed to stay above the hate.
The businesswoman and actress was reported to have suffered a medical emergency in November 2020 and was rushed to the hospital. Although many reports claimed that she suffered a stroke, there is still yet to be any confirmation from her family.