Isidingo is a popular South African soap opera that premiered in July 1998 on the SABC 3 channel. The soap opera was originally called Isidingo: The Need until 2001 when it was shortened.
The show was created by famed South African film and television director Gray Hofmeyr who loosely based it on another of his previously created soap operas titled The Villagers, which aired during apartheid South Africa.
Isidingo currently shows by 19:00 from Monday to Friday every week on SABC 3. The show's dialogue has mostly been in English and it has so far run for a total of seventeen seasons, with over four thousand episodes.
The Premise of the Soap Opera
Isidingo revolves around the Haines family, the Matabanes, mine manager Vusi Moletsane, and the different residents of Maggie Webster's boarding house.
Barker Haines, for example, is the patriarch of the Haines family and the owner of ON TV. He is also a scheming billionaire who meddles in the lives of the different residents of the Horizon Deep – the mining town where the majority of the series is set. The person most affected by his schemes further happens to be his daughter, Leone.
The Matabane family, on the other hand, are a close-knit family led by patriarch Zebedee. Other main characters are Lolly De Klerk, Frank Xavier, Parsons Matibane, Georgie Zamdela, and Calvin Xavier.
Isidingo Cast and Characters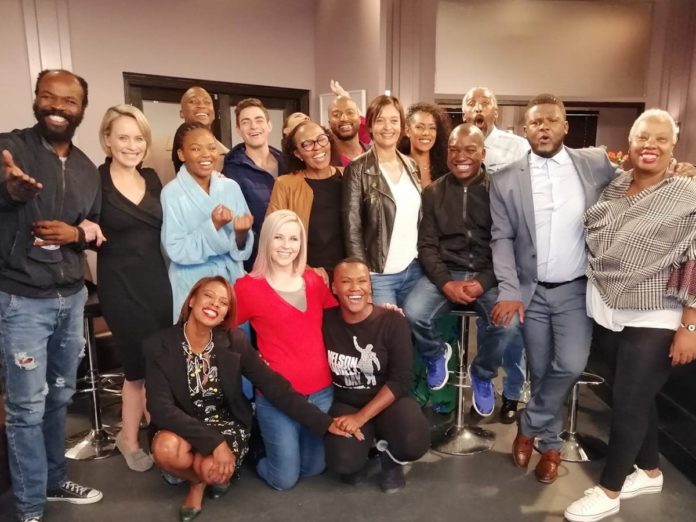 Isidingo has seen a bevy of actors come and go and this has led to the creation and loss of so many fan-favorite characters. In some cases, actors leave the soap opera for personal reasons while in others, their roles are written off by producers.
Putting all the exits into context, the most notable loss the show has suffered was that of the character Leone Haines who was played by Ashley Callie. Leone Haines was killed off-screen after the actress playing the role died in a car accident in 2008, shortly after she won the Best Actress Award at the South African Film and Television Awards for her performance in the role.
Another character to have been killed off the show is Letti Matabane, who was played by Lesogo Motsepe. Letti was killed off the show in a car accident to the dismay of many of the show's fans.
Other actors and actresses to have left the show include Don Mlangeni who portrayed Zebedee Matabane, Meschack Mavuso who played Vusi Moletsane, Tshepo Maseko who played Parson Matabane, Keketso Semoko who portrayed Agnes Matabane and Milan Murray who portrayed Dusty da, Silva.
In 2006, Michelle Botes who played Cherel De Villiers announced she was leaving after she was snubbed at the South African Television Awards. She, however, returned to the show in 2010 and stayed until 2013.
Here is an alphabetical list of both present and past actors with the characters they played:
Arno Marais as Benjamin le Roux
Ashley Callie as Leone Haines
Bianca Amato as Philippa de Villers
Brendan Pollecutt as Mark Brookes
Clive Scott as Ted Dixon
Colin Moss as Stuart Buller
Darlington Michaels as Georgie Zamdela
Don Mlangeni as Zebedee Matabane
Gugulethu Zuma as Lesedi Maloi
Izak Davel as Bradley Haines
Jo da Silva as Natasha Wallace
Judy Ditchfield as Stella Fouche
Karin van der Laag as Maggie Webster
Keketso Semoko as Agnes Matabane
Kevin Smith as Frank Xavier
Kgomotso Christopher as Katlego Sibeko
Kim Engelbrecht as Lolly van Onselen
Leeanda Reddy as Priya Kumar
Lesego Motsepe as Letti Matabane
Letoya Mangezi as Ayanda Diale
Linda Sokhulu as Nikiwe Sibeko
Mary Anna Barlow as Dr. McNamara
Maurice Page as Calvin Xavier
Meshark Mavuso as Vusi Moletsane
Michaella Russell as Charlie Holmes
Michelle Botes as Cherel de Villers
Milan Murray as Dusty da Silva
Motlatsi Mafatshe as Sechaba Moloi
Noluthando Neje as Zukisa Zondile
Owen Meyer as Kyle Ortlepp
Robert Whitehead as Barker Haines
Tessa Jubber as Erin McPherson
Tshepo Maseko as Parsons Matabane
Zane Meas as Jack van Onselen
Read Also: What South African Soapie Actors And Actresses Earn is Unbelievable!
Other Things You Did Not Know
1. Isidingo is one of the longest-running soaps in South Africa. In 2019, both the cast and the production team of the show came together to celebrate its 21st birthday.
2. The soapie has served as a launching pad for the careers of many of South Africa's greatest actors and actresses today. It has even gone a step further by giving an opportunity to those on the show to try their hands at new things, One person to have benefitted from this is actor Motlatsi Mafatshe who is a trainee director and has had the opportunity to dire t a few of the show's episodes.