Motjeka Madisha was a South African footballer whose life was cut short in a car accident. His death was so heartbreaking because he was such a great young man with great potentials. Again, he was at the peak of his career and a talent loved by many.
The footballer's family is yet to come to terms with his untimely death. Losing the young man at such a young age is great devastation to the Modishas, the South African football body, and the country. Motjeka will forever be remembered for being patriotic and passionate about football.
Motjeka Madisha Hails From Ga-Madisha Village In Zebediela
Madisha was born on the 12 of January 1995 in Ga-Madisha village in Zebediela, a region with a group of villages in Capricorn District Municipality of Limpopo Province. He was raised in Madisha-Leolo village in Zebediela by his parents – Nkgalabe Bethuel and Nodluwe Constance Madisha.
Detailed information about his childhood and early life is not really open to public scrutiny at the time of writing. He attended Letjatji Presidential Primary School, Zebediela, in Limpopo province, and later Ntsonalanga primary school in Gauteng province. Madisha started his high school education at Bokamoso secondary school and later completed it at Clapman High School in Tshwane, Gauteng Province.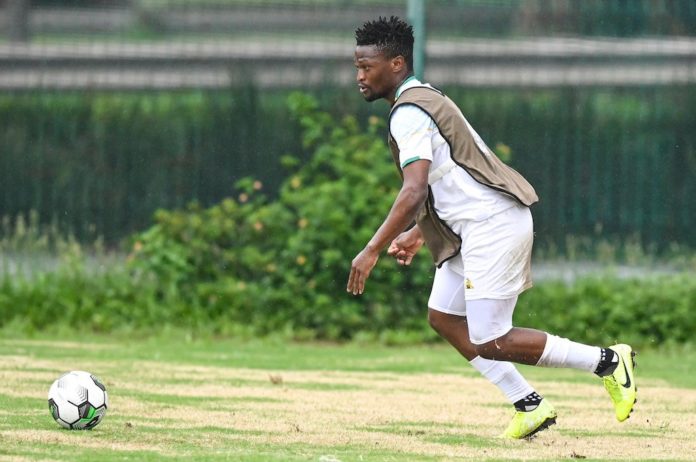 Motjeka had so much love for his mother in his lifetime. He is said to have brought her to training on one occasion and also dedicated a football honor (Man of the Match) he won to her in March 2020, in a victory game against Stellenbosch FC.
Information about the late footballer's father is difficult to come by. However, in an interview he granted some time in 2015, Madisha revealed that his dad also played football and wanted to be an athlete; however, the football genes he inherited from his father greatly rubbed off on him, causing him to follow in his father's footstep.
He Was The Most Popular Among His Sibling
Motjeka Madisha had four siblings – Sello Madisha, Bongani Madisha, Nkgadi Madisha, and Makgafela Madisha. Tragedy struck in 2017 when the cold hands of death snatched their eldest sister away, according to Kickoff.com. The footballer admitted that her death affected his career at the time because she played a big role in his life.
He added that it was difficult taking her off his mind even though they used to fight because his sister was always on his case. She wanted the best for him and was constantly giving him the right instructions. At that time, he was also supported by his coaches and fellow footballers after he opened up to them about the death of his sister.
The footballer had a younger sister called Makgafela Hope Madisha, who reportedly studied at Mafsiakgomo High School in Ga-Madisha Leolo, Zebediela. His brother, Sello, is also doing great in his own field of interest, but his popularity didn't match that of Madisha during his lifetime.
He Became A Professional Footballer In 2014
Motjeka began his football career at a young age. He started with the Letjatji Life Super Football club as an amateur. The star player left the club in 2011 and joined Moroka Swallows FC in the same year. He ended his career with MMoroka in 2012 and joined Mamemodi youth academy for the 2013/2014 season.
Madisha was subsequently loaned to the Johannesburg-based club Highland Parks FC in the 2015/2016 season, after which he joined the senior team. Between 2016–2020, Motjekta played for the South African side Mamelodi Sundowns, making 80 appearances and scoring 3 goals. He earned 13 caps for the South Africa national team between 2015 and 2020, scoring just one goal – precisely in a game against Botswana played on June 8, 2018, at the 2018 COSAFA Cup.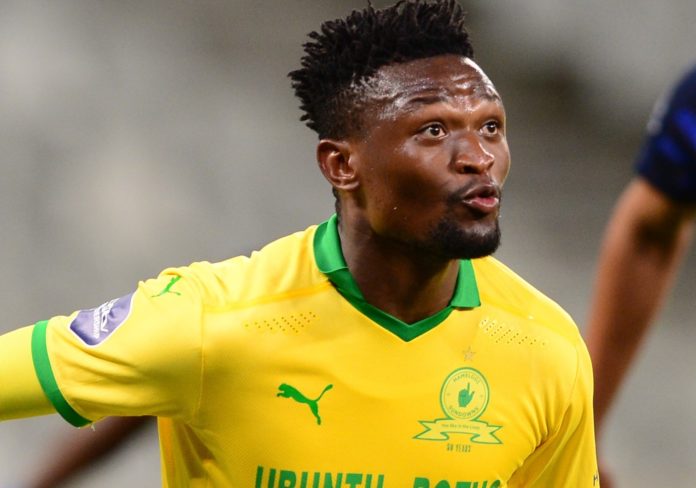 Talking about his achievements, he captained the National u20 team in Senegal at the 2015 AYC and was part of the team that won the u20 COSAFA Cup in Lesotho 2013. He considered the following football players – Ayabulela Magqwaga, Tlotlo Leepile, Avela Cezu, and Aubrey Maphosa as some of his best teammates.
The Football Star Passed Away In A Fatal Car Crash
Motjeka Madisha died at Kempton Park on the 12th day of December 2020 in a car crash. His car (BMW 1 Series) crashed into the pole of a billboard along Zuurfontein Road in Chloorkop, Ekurhuleni, on that fateful day. Someone else was with him in the vehicle, and the person also died due to the crash.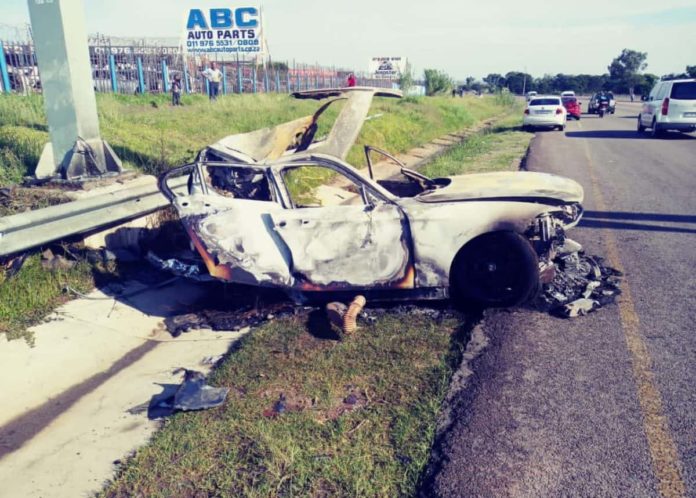 It is not clear if the late football was the one driving the car before the accident or not, but it is said that the driver lost control of the car at some point. The occupant, who was later identified as his childhood friend Thabang Martin Kakase, was also burnt beyond recognition, as the vehicle burst into flames after the accident, which happened around midnight.
Madisha's death was shocking and painful at the same time. His colleagues described him as a loving and good person who served his country well with his talent.
It's Not Clear If He Was In A Relationship Before His Demise
It's unknown if Motjeka was dating someone before his death. This is because he never talked about his love life, neither did he make certain moves that suggested he was seeing someone. Many believe that even if he was dating someone, it must have been a secret relationship.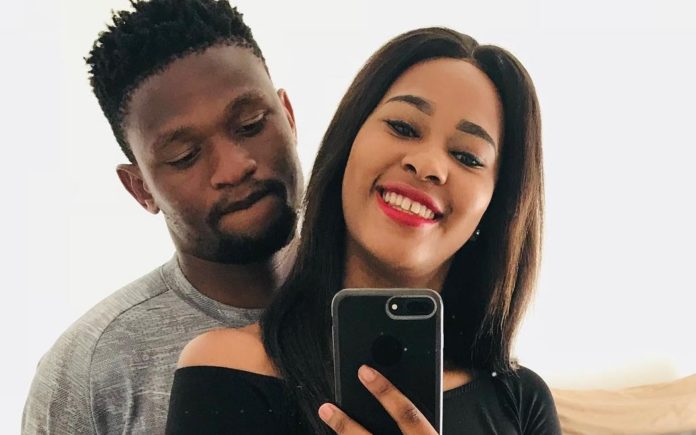 Nevertheless, the late footballer has been linked to a South African woman called Anita Tekor. She opened up about their following his tragic death, revealing that Motjeka promised her "forever" and that she was devastated by his demise.
Further information about their friendship is not open to public scrutiny, neither has Anita when and where they met and how long they dated before the footballer passed away.
Motjeka Madisha Was Laid To Rest 2 Months After His Passing
The footballer's funeral took place in Ga-Madisha Leolo, Zebediela (Limpopo Province), on February 6, 2021. He died at the age of 25. Since the death and burial of Motjeka Madisha, his family has been struggling to accept his demise. The Sundowns star meant so much to them and was a great pillar in his family.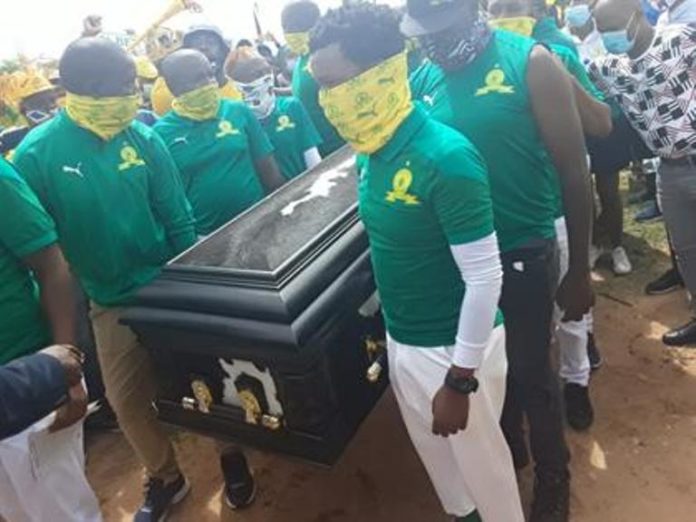 Due to the nature of his death owing to the horrifying car crash, it took his family days and processes to confirm his identity. They were able to come to closure through the help of pathologists who conducted DNA tests. Though the footballer has been laid to rest, his life and legacy will continue to speak.