When news first broke that former Kaizer Chiefs and Orlando Pirates star and captain Jimmy Tau was in a relationship with Tsholofelo Mhlongo, it marked the start of a serious drama as the former football star was a friend to Tsholofelo's father. Although there were some oppositions at first, the couple held their grounds, and before the dust could finally settle, they had a daughter together.
Only a few years later, Jimmy asked the woman he now considers as the love of his life to be his wife, and Tsholofelo Mhlongo has since agreed, setting the stage ready for a fascinating wedding. Consequent to that, there are still questions being asked about the nature of their love story, as well as Tau's relationship with the family of his future wife.
Quick Profile of Jimmy Tau
Date of birth: 23 July 1980
Age: 43 years old
Place of birth: Kimberley, South Africa
Career: Soccer star and entrepreneur
Fiancee: Tsholofelo Mhlongo
Jimmy Tau and His Future Wife Started Dating In 2017
The relationship between Tau and Tsholofelo Mhlongo was speculated to have started in 2017 because they were said to have already been together for three years back in 2020. Details have not been provided as regards how they met, but it is believed that he got the chance to meet her thanks to the closeness that he shared with her father and family.
For quite a while after they started dating, the two lovers made sure to keep it all under wraps. Even after everything came out to the public after their engagement, and the reports that they were getting set to get married, the two have continued to maintain a very private relationship.
At the start of 2021, it was reported that the two were already set to get married. According to reports, the news was leaked by an unnamed source, but since then, neither of the lovers has come out to give any credence to the rumor or deny the same.
While it is no secret that Jimmy is a former footballer who played for Bafana Bafana, as well as Orlando Pirates and Kaizer Chiefs before he retired in 2013, there is no information on what his lover does for a living.
The Couple Welcomed Their First Child in 2020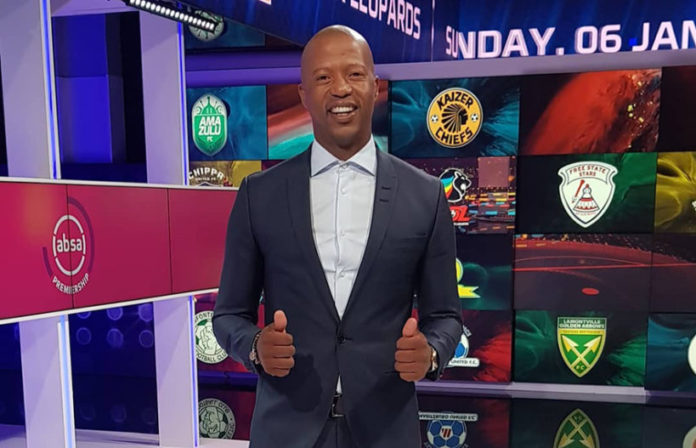 Even though they are still yet to get married, Jimmy and his lover have already had a child together. According to reports, Tsholofelo gave birth to the child, which is a daughter, in the second half of 2020. Being a notoriously private couple, it is not surprising to many that the journey of Tau's lover from the time she got pregnant until she had the baby was not known to the public.
More so, there is still no mention of the birth of the little one by the parents as they continue to maintain their silence both on social media and otherwise. It is because of this that important information about the baby, including her name, is not known. A picture of the baby is also still yet to be seen.
During the 2020 festive seasons, it was reported that the couple spent the holidays in their home town of Northern Cape. While they were there, they decided to baptize their child. Again, nothing was said about the baby's baptism, except for pictures that were leaked.
Why Mhlongo's Family Object To Her Relationship With Jimmy
https://www.instagram.com/p/CFgs-rYhMoz/
When it first emerged that the former football star was in a relationship with Tsholofelo, her family was not happy with the development, and because of that, they objected to it. One of the main reasons why the family objected to the relationship was that Jimmy was considered by the family to be too old for their daughter as he was already in his forties while she was still in her twenties.
Beyond that, the more serious reason behind the objection was the fact that Tsholofelo's father was a close friend to Jimmy. When the former footballer came around, the family accepted him as a son, and that led to a firm friendship between him and her father, as well as her entire family. Tsholofelo Mhlongo's father felt betrayed as he felt the footballer was supposed to only remain as a friend.
It became a sort of a scandal for the former footballer when she became pregnant, and news started going around that he impregnated his best friend's daughter. However, it soon went away as the family of Tsholofelo Mhlongo later accepted him and the relationship. He got to join her family for lunch together with her during the festive periods, and everything was said to be cordial as the family had realized there was nothing more anyone could do.
There Are More Than 10 Years Age Difference Between Jimmy Tau and Tsholofelo 
As stated, one of the issues the family of Tsholofelo had with Jimmy was that he was too old for their daughter. When they started dating in secret, Jimmy was said to be 36 while his lover was only 23. This means that there is an age gap of almost 14 years between them. At the start of 2021, it was announced that the beautiful couple was preparing to get married. At the time, Jimmy Tau was 40 while Tsholofelo Mhlongo was 26.
The age difference between the couple, as well as his initial closeness to her family, was a concern to many, but for the two involved, age is nothing but a number, as the cliche goes, and love always wins.
Jimmy Came Close To Marrying Sizakele Manonga
Tsholofelo Mhlongo is not the first woman in the life of Jimmy Tau, even though she might be the last. He was once in a relationship with Sizakele Manonga, whom he allegedly stole from another football star, George Lebese. The two got tongues wagging as a result of the closeness they shared, and the easy love they seemed to have for each other.
They started dating after Sizakele was said to have dumped her former man after she dragged him to court for assaulting her. Not long after Jimmy and Sizakele started dating, they got engaged, and the former footballer reportedly paid a lobola of R200,000 to have the hand of the beauty in marriage.
The family and friends of the couple attended the ceremony held in the family mansion of Sizakele in Pretoria. Unfortunately, the marriage was not to be as Jimmy was later reportedly dumped by his rich kid lover. It was after this that he later met and started dating Tsholofelo Mhlongo.