The South African rugby legend, Joost Van der Westhuizen, passed away on the 6th of February, 2017, two weeks before his 46th birthday.
He is famous for playing in 89 international matches for the South African national team, during which he scored 38 tries. He played in three rugby world cups including the infamous 1995 tournament which South Africa won. Joost played as the scrum-half in most of his matches despite being too tall for the position.
He was known for his aggressive nature on the field which was usually a great help to his team and for his ability to infiltrate even the tightest of the opposition's defences.
In 2007, this earned him an induction into the International Rugby Hall of Fame. He later became a member of the World Rugby Hall of Fame in 2015 when it merged with International Rugby Hall of Fame.
His Early Life
The rugby player was born in Pretoria, on the 20th of February 1971. He attended the Hoërskool F.H. Odendaal prior to getting his Bachelor degree in Commerce from the University of Pretoria.
Joost van der Westhuizen's Career
In 1992, he got his start playing for Junior Springboks. Provincially, he played for the Blue Bulls for a decade (1993-2003). With The Blue Bulls, Van der Westhuizen won two Currie Cup trophies with the first in 1998 and the second in 2002. From 1996 till 2003, the sportsman also played Super 12 for The Bulls (originally called Northern Transvaal) since the competition began.
As mentioned earlier, Joost was part of the South African team when South Africa hosted the World Cup in 1995. The 1995 rugby world cup was particularly memorable because it was the country's first inclusion in the world cup series. South Africa was previously excluded as a fallout of Apartheid. Even though New Zealand was poised to win the cup, South Africa surprised everyone and took home the cup.
The rugby player also captained the national team on ten different occasions. In Hong Kong, 1997, he also captained South Africa's sevens team all the way to the finals. Unfortunately for South Africa, Fiji took the cup. The player later became aware that he had sustained a major knee injury affecting his ligaments which led to his missing substantial amounts of the 1998, 1999 and 2000 Super 12 Seasons.
When South Africa won it's first Tri-Nations title, Joost was part of the team that won the title for the country. He also became the first Springboks player to play one hundred matches in November 2001. When he played in the 2003 World cup, he became the first player to rep South Africa at all three finals.
After leading an impressive career, he eventually retired from rugby in 2003.
Read Also:  International Celebs You Didn't Know Were South African
Joost's Personal Life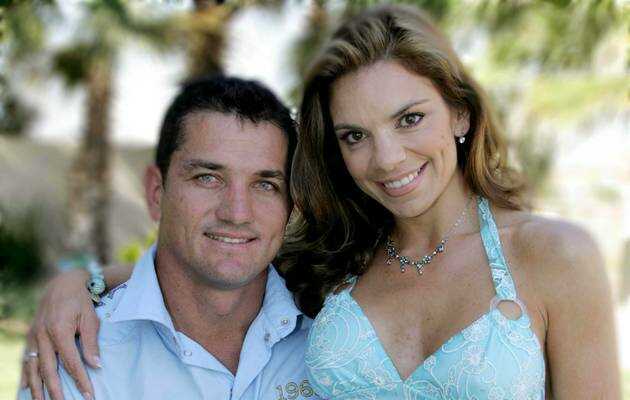 After being married for six years, Joost and his first wife, Marlene, got divorced in 2001. In 2002, he married Singer and model, Amor Vittone. The couple had two children together before getting divorced in 2008.
See Also: Amor Vittone: A Brief Profile And All You Need To Know
National Controversy
In 2009, several media outlets got hold of a video of him with an unidentified blonde woman snorting a white substance as well as getting frisky. Although Van der Westhuizen denied being the person in the video, he later admitted to being the man in the video and apologised for his involvement, saying it went against his principles; he also apologised for lying. His confession came around the time he was releasing his autobiography – Spieëlbeeld (Man in the mirror).
Retired athlete, Charmaine Weavers, also claimed to have had an affair with him just as his marriage to Amor fell apart. He also lost his job with Supersport as a television presenter.
Illness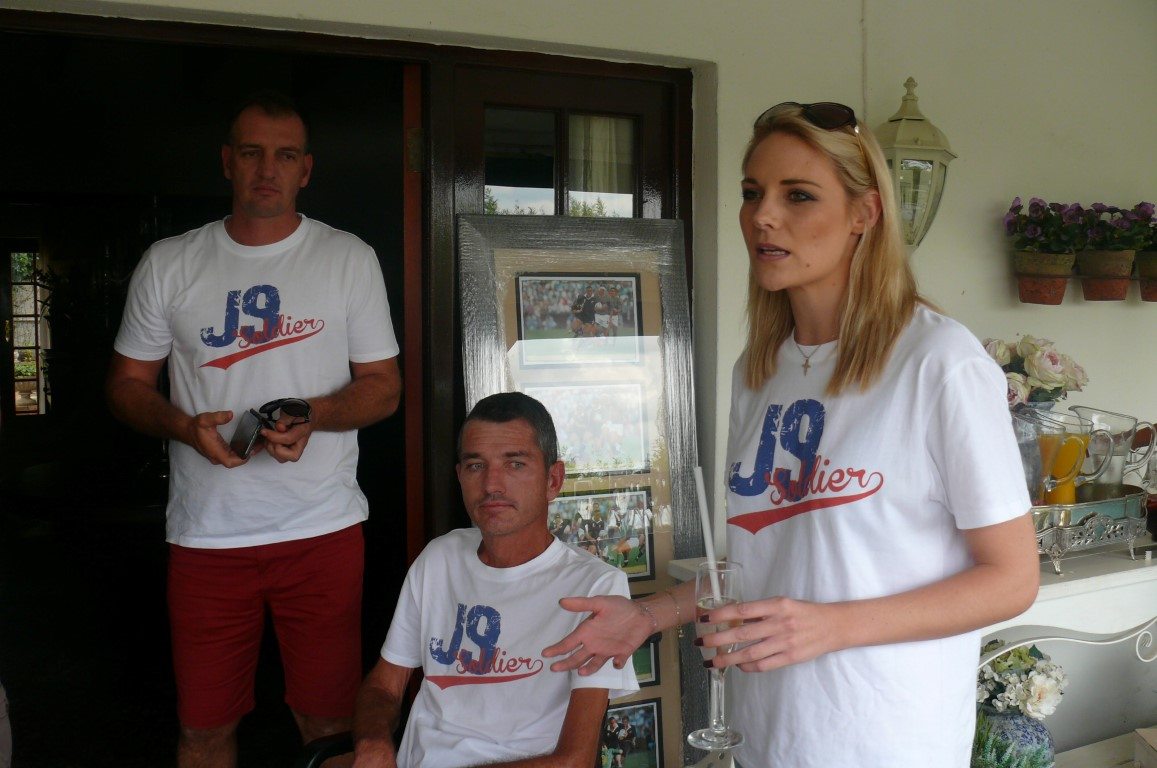 In 2008, he noticed some weakness in his right arm but just considered it an after effect from rugby. In 2009, Joost was admitted to the hospital for a heart attack. However, upon further inspection, there was no evidence of a heart attack or any heart problems; his attack was dubbed a panic attack and he was discharged soon afterwards.
After several tests it was discovered that he had motor neuron disease, an official announcement was made to the public in May 2011. He was given two to five years to live. He later gained speech problems and had to use a wheelchair for locomotion. He used his platform to raise awareness for the disease through his foundation – The J9 Foundation.
Knowing any day could be his last, he spent as much time as he could with his children – Jordan and Kylie – during his last days. On the fourth of February 2017, he was admitted to the Johannesburg's Fourways Hospital Intensive Care Unit but on the 6th of February, he passed away at his home surrounded by family.
His memorial service held on the 10th of February at Pretoria's Loftus Versfeld.