Thabo Mbeki is a former president of South Africa who served between 1999 to 2009. He is also known as an apartheid hero for all his efforts and fight to end apartheid rule in South Africa. Some of the sacrifices he made included going on a self-imposed exile from the country in 1963. While in exile (in London), he continued to work tirelessly for the freedom and justice of the black majority in South Africa.
But while working assiduously for this country, Thabo Mbeki also fell in love with Zanele Dlamini, a student in London at the time, and they got married. She was by his side – as his first lady – when he served as president and deputy president of South Africa. And she has remained by his side as wife and companion ever since. Their marriage may have lasted for decades now, but it was not without challenges. However, it is noteworthy that they still have no child together. But in all, they have found a way to manage all their issues and have kept their union for so long.
Thabo Mbeki Is Still Married To Zanele Dlamini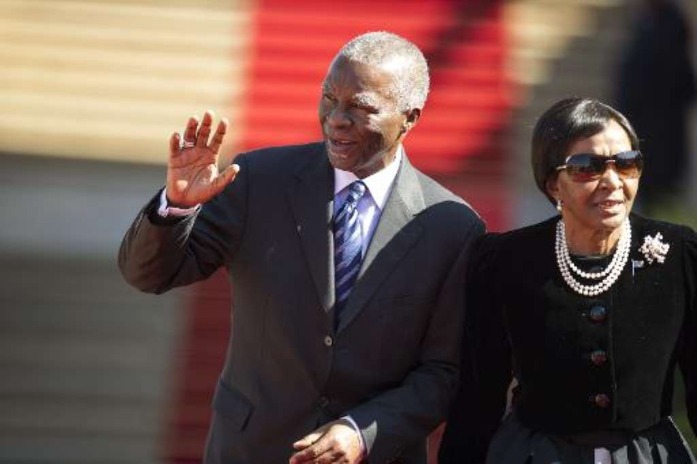 Despite all the challenges that have plagued the marriage of Thabo Mbeki and Zanele Dlamini, the two are still married, and hopefully, we can say happily married to each other. Even when his contemporaries are either polygamous, divorced, or both like Jacob Zuma and Cyril Ramaphosa, he has remained a husband to one wife and has never been reported to have been involved in any divorce proceedings with his wife.
Not that he has not had reasons to take a second wife, judging from the fact that his first and only marriage has not been able to bear him a child. There have been reports that a particular 'Mbeki' divorced his wife, and most online media has suggested that it may be the former South African president. However, it is not Thabo Mbeki but his brother, Moeletsi Mbeki, who is also a renowned economist.
Thabo Mbeki And His Wife Met In London
In 1966, while Thabo Mbeki was on exile in London where he had completed his bachelor's degree and had stayed back to complete his master's degree on the advice of his boss at the time, Oliver Tambo, he met Zanele, who was a social worker and also a student of the in University of London at that time.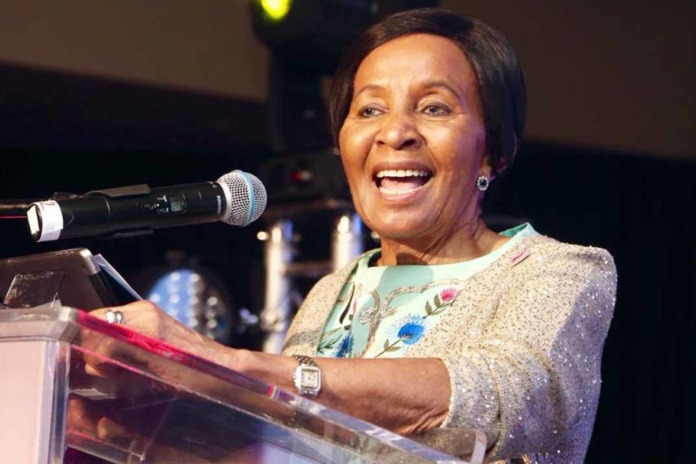 Despite all the pressure put on him due to the fight against racial segregation in South Africa from a distant country, Mbeki's heart still knew when it had found the woman he would like to spend forever with. After meeting in 1966, the two remained in contact even when he traveled to Moscow for his military training in 1969.
The Lovebirds Eventually Got Married In 1974
After over five years of knowing each other and staying in contact while Mbeki traveled from one country to another, he finally sought the permission of Oliver Tambo and ANC to get married to Zanele Dlamini, as it was required that the ANC must permit him before getting married to anyone.
Mbeki was so in love with Zanele that he told Oliver Tambo's wife, Adelaide Tambo, that if his boss did not permit him to get married to Zanele, he would never marry and would never seek permission again because he was convinced that Zanele Dlamini was the woman he wanted to spend forever with. From this statement alone, it is easy to deduce that Mbeki has remained a husband to one wife because he loves her dearly.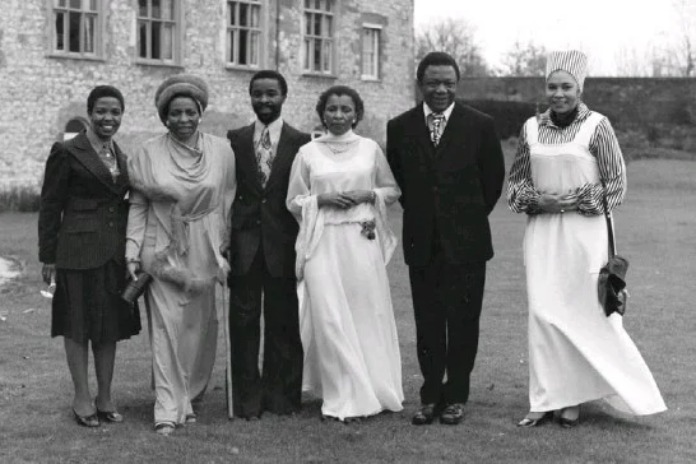 Fortunately for him, Oliver Tambo granted him the much-required permission to get married to the love of his life. On the 23rd of November 1974, they tied the knot at a registry in London, and the ceremony was held at Farnham Castle in Surrey (house of Zanele's sister, Edith, and her husband, Grenville-Grey). While Essop Pahad stood as his best man, Adelaide Tambo and Mendi Msimang stood in loco-parentis for him.
As of the time of their wedding, Mbeki was 32 while his wife was 36. Even though she is obviously older than him, it has never been known to have caused any problem in their marriage.
Zanele Dlamini And Thabo Mbeki Are Said To Have Often Lived Apart
The couple was apart for many years in their marriage, and whenever this is reported, it is usually preceded or followed by the fact that the union is without a child. They have often been apart may be due to Mbeki's work with the ANC, which usually required traveling from one country to another.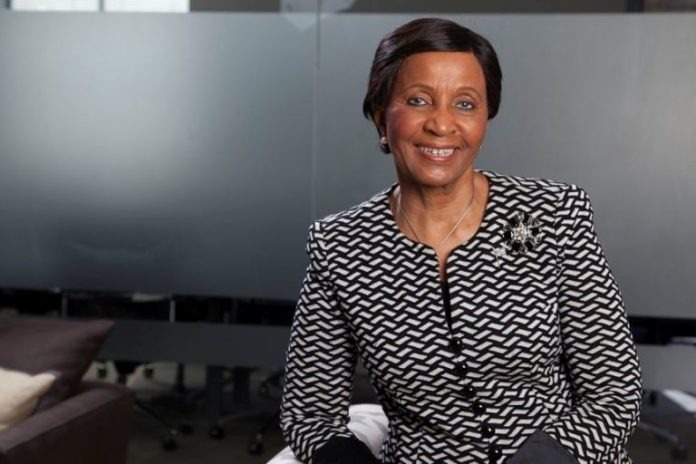 After getting married in November 1974, by January the following year, he was sent to Swaziland on an assignment, a journey that his wife was not reported to have followed him, and on completing his assignment in Swaziland, by 1977, he was sent to Nigeria on another assignment. This time around, his wife spent most of that year with him in Nigeria.
But after Nigeria, he was sent to Zimbabwe, and from the looks of things, she did not go with him. When he finally became deputy president and later president of South Africa, she was not spotted with him at campaigns and rallies or election days. Even after winning the electoral votes, she was not very comfortable with the newfound fame and tried as much as possible to stay away from the public.
Thabo Mbeki Had A Child At The Age Of 16 With His High School Lover
Before leaving South Africa on his self-imposed exile, Thabo Mbeki had a child with Olive Nokwanda Mpahlwa, a Transkei nurse, when he was 16 years old, a son named Monwabise Kwanda. But he had to leave his child behind in South Africa in 1962 went on exile. Unfortunately, while in exile, his son went missing and was assumed dead since his body was never found. According to reports, Monwabise Kwanda was a huge fan of his father's contribution to the fight against racial segregation but always complained of not being able to see his father, who he last saw at the age of two.
As such, it is suspected that he may have made attempts to join his father in exile, seeing that he was last spotted at ANC camp in Tanzania; it is also suspected that their camp must have been raided by apartheid soldiers, and he was killed in the process. After the apartheid, Mbeki has tried to find out what must have happened to his son, but all efforts have proved abortive.
The disappearance of Thabo Mbeki's only son is the reason he does not have a child now. Sadly, that was not the only life the apartheid took from him; his brother, Jama, also disappeared in 1982 and is also assumed to be dead.