CAO simply means the Central Application Office. Its primary assignment is to process admission letters of undergraduates into higher institutions of learning. CAO oversees undergraduate applications in most institutions in KwaZulu-Natal province, and they include all universities of technology, all universities, and then most private-owned universities.
One interesting thing about pursuing admission through CAO is that it offers you the opportunity to select up to six programmes of interest at a go at any of their affiliated institutions. There are over 1000 programmes available, and you don't have to apply through six applications or pay separately for them; you need only one application, and you are good to go.
Steps On How To Complete The CAO Online Application
Before you proceed with your application, note that CAO will only accept one application form from you for a specific entry year and term and that you do not have to submit a duplicate application via the Internet if you have already submitted an application form at the organization. Lastly, ensure that you have your school and tertiary study details handy before kick-starting the process.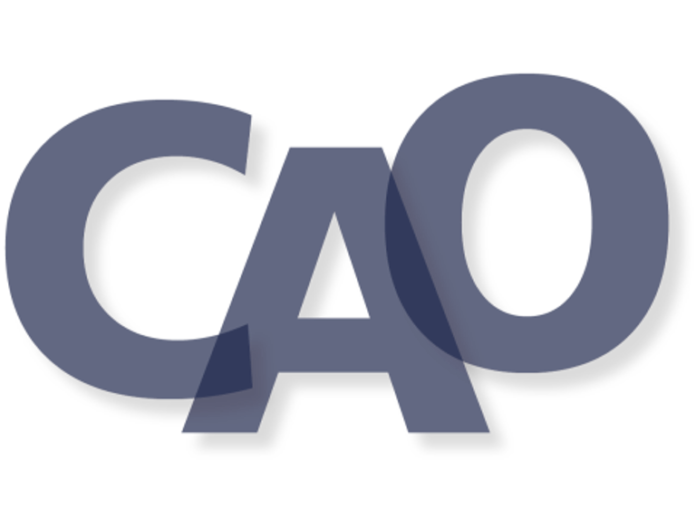 It is important to note that apart from applying online, you can also apply via CAO's mobile app or website. To apply online:
Go to www.cao.ac.za
Click on Apply
Read the information and click on 'Continue with application'
Input your ID number and click on Submit
Click on 'Continue with application' at the bottom of the page
Start to input all the details requested. Simply click on Next when you are done
Then click on 'Continue with online application'
A pop-up detailing your CAO number, Easypay number, and password will appear. Carefully read the instruction. The same details will also be forwarded to your email address.
Click on 'Continue with online application'
Follow the instructions and input all the information requested
Click on Next
Enter the Next of Kin details
Click on Next
Enter the school name and click on Search
The name of the school will pop up in a box. Carefully indicate the year you started schooling there and the year you completed your studies there.
Click 'Next'
When you get to the 'process my application' button, click on it
You will receive a message notifying you that your submission was successful.
You can now go ahead to upload your supporting documents and also make payment.
How Much Does CAO Application Cost & How Does One Go About Making The Payment?
CAO applications are not free as the fee for administration costs South African citizens R250 while international students pay R300. Late payment of administration fees attracts additional charges. Payments are made via two methods. First, through EasyPay, and secondly, online. You can instantly pay online while applying. All you have to do s to follow the instructions on how to pay after you click 'Process My Application.'
If you want to pay at a later date, kindly follow the underlisted procedure.
Go to www.cao.ac.za
Click on My Application
Enter your CAO number or ID number
Click on submit
Click on 'Pay now by credit card'
Note: For card payment, you can also visit the CAO office. However, it is important to note that the organization does not accept cash payment.
Everything You Need To Know About CAO Hardcopy Application 
There are various ways to carry our hardcopy application with CAO, and they include the following:
By downloading the application from their website – www.cao.ac.za. Simply click 'Apply,' then complete the requested information and go ahead to click 'Download an application form.'
Forwarding an email to the address [email protected]
By visiting their office at Gate 11 Mary Thiphe Street, Cato Manor
By reaching out to their call center via 086 086 0226
Once you finish completing the form, you can forward it to the email formsr[email protected] or you can hand-deliver it to their office.
Note: After you must have completed your form and pay your application, it takes CAO two weeks to process them before sending them to the institutions.
Here Are The Requirements/Documents Needed For The Application Process
Copy of your ID
Final Grade 11 Report (if you are in 12) OR
Highest qualification achieved
June 12 Report (if you are still in Grade 12)
September/Trials Grade 12 Report (if you are currently in Grade 12)
Any other document requested by the institution (for instance academic record)
Step By Step Procedure Of Uploading Documents For The Application
Visit CAO website www.cao.ac.za
On the home page, click on the 'Upload My Document' icon
Read the instructions to find out what you need to successfully log in to upload your documents
Once you successfully log in, follow the procedures provided to upload your document. Then enter your related examination results where necessary.
Go through what you have done to ensure that you uploaded the correct documents.
Click on the 'Submit my document' icon when you are ready to submit.
How To Complete a CAO Change of Mind Request
A Change of Mind is an option designed for undergraduates who wish to alter their original study choice. This is usually done when an undergraduate no longer wants to do a particular course or when he/she wants to change the ranking of his choices.
How to carry out the process:
Go to www.cao.ac.za
On the home page, click on the 'change of mind' icon.
Read the instruction that will guide you to successfully submit your change of mind.
Once you are logged in, input your new choices.
Go through what you have done to ensure that you entered your choices in the correct rank.
Click on the 'process my change of mind' icon once you are ready to submit.
If you are an international applicant (i.e. a person who is not a citizen or permanent resident of South Africa, or a refugee/asylum seeker with a permit allowing study), you would have to apply directly to the institution, if you are applying for a short-term study.
However, you can apply through CAO for other institutions and choices at more than one institution. Simply send them an email via [email protected] or fax to +27 31 268 4422.