After spending years at high school, waiting to hear our matric examinations result could both exciting and nerve-wracking. In fact, so much seems to rely on those results – what job you will be able to get, what further studies can undertake, and a whole lot more. Most matriculants' future relies on their matric results, and that's why most of them strive to come out with flying colors. If you are searching for how to check your matric results online, we've got you covered.
The sections below will provide, in detail, every step towards checking your result. They also cover most matric-related questions frequently asked by students.
How To Check Your Matric Results Online
There are various ways you can check your matric results online. The internet is the most used and commonest means of checking results among students, and we totally understand why. It is very effective and produces results in a matter of minutes (depending on what you are searching for) than other options.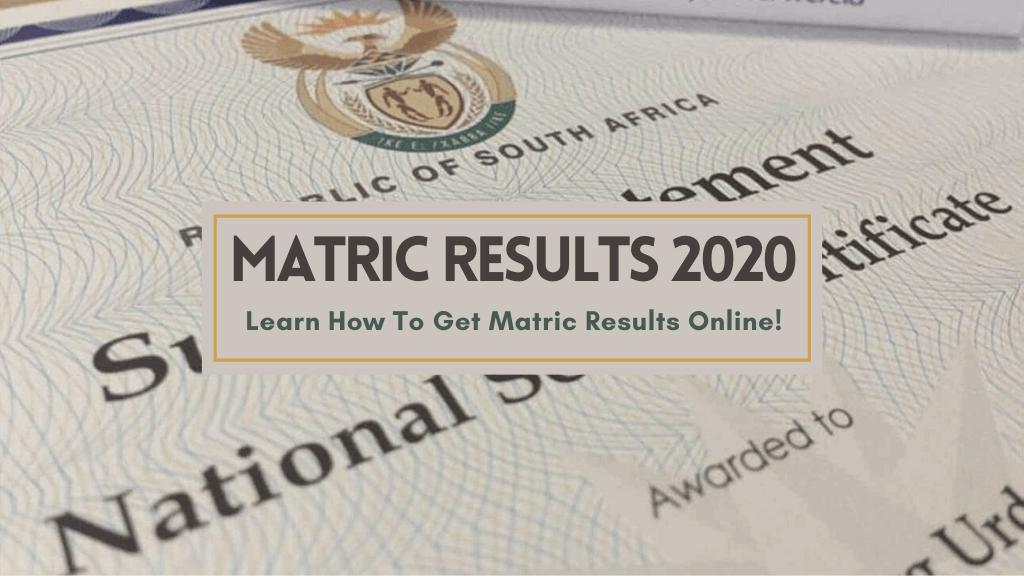 Below are the ways you can check your results online.
1. DBE Website
To correctly check your matric result online, you'll start by going to the Department of Basic Education website. All you have to do is to follow the link. Once you get to their page, the next thing is to navigate to the NSC exam results page. At this point, you are expected to go ahead to register using your examination details, including your examination number.
Once you input the required details, your result will be displayed on the screen. You can also go ahead to download and print it.
Quick Summary On How To Check Your Matric Results Online On The DBE website
Go to the link
Move to the place where you see NSC exam results.
Register using your examination details, including your examination number.
Enter the required details and wait as your result display on the screen.
You can download and print it.
Take note of the following:
You can also have access to your results along with comparative statistics about your province and school.
You can also get to see how your province fared and access more information about how your entire class performed by typing your school's name.
2. The IEB Website
Click the link
Enter your exam number
Input your date of birth
Click the Submit button
Note:
Only candidates who have written IEB examinations are granted access. Make sure you enter your examination number and date of birth.
3. Certain Newspapers
Candidates can register their profile via websites of certain South African newspapers such as News24 and the Sowetan before the day matric results will be officially released. When the results are available, students will receive their results.
For News24, click this link.
Enter your exam number or school name
Click on Submit, and you would be able to see your result OR
Go to the link if you want to access your result via The Sowetan website.
Enter your matric number or school name
Click on Search
You Can Also Check Your Matric Results Through The Following Means
1. Via Your High School
Once results are made available, you can go to your school for your statement of results (not your matric certificate). Your official Matric Certificate will not be readily available; rather, it will be available at your school a few months later.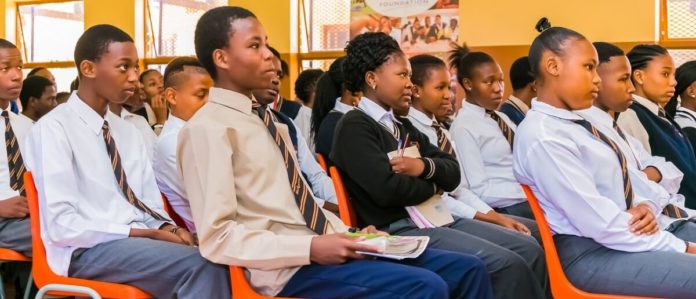 2. SACAI
SACAI stands for the South African Comprehensive Assessment Institute. If you are a matriculant, you can check your result via the SACAI platform. The official statement of results from SACAI will be made available from your examination center five days after the online results have been released.
3. MatricsMate
This is a free service one can download from Google or the App Store. Once you download MatricsMate, go ahead to register your 13-digit ID number and your exam number, and your matric results will be sent to you when they are available. This app is a joint service from the South African Department of Education and the South African Broadcasting Corporation (SABC).
Note the following:
If you have queries relating to registration and the use of the SABC Education Matric Results service, you can contact the call center on 011 507 4630 Monday to Friday from 8:00 am to 5:00 pm.
The Matric Results service was launched on the 31st of December 2020 and will run until 28 February 2021.
4. SMS 
All you have to do is send your ID and Exam number to 35658 for your NSC result. You will receive an SMS containing your results sent via SMS on the day of release. For IEB, you can also send your ID and Exam number to 35135. When the result is out, it will be sent to you via SMS.
Note: SMS rates apply. Learners will be charged R1-50 per SMS.
5. USSD Code 
To make use of this option, you would need to follow some simple steps. First, you will dial *120*45856#, after which you would supply answers to some questions. Once you are done, enter your exam number to register. Once you complete the process, you'll receive your results on your phone once they are available.
Note: USSD rates apply. You will be charged R1-50 per minute.
6. Newspaper Websites
Unlike before, Newspapers no longer print full results. Results are now issued by examination number rather than by name and show only the symbol you passed with – e.g., D for Diploma pass, B for Bachelor's pass.
How To Apply For A Re-mark
A re-mark means that your examination will be marked for a second time by a marker to ensure that all your questions are duly marked and that all marks are calculated without error. Individuals also apply for the re-mark of their scripts when they feel that the mark allocated to them is not a true reflection of their performance on the papers written.
To register for a re-mark, you have to go to your school or district office in the province. You can find all the instructions needed to apply for this on the reverse side of the Statement of Results you will receive at your school.
It takes only a month after a few days to carry out a re-mark, after which you can be allowed to view your scripts.
Note the following:
The fee for re-marking is R120 per subject.
Your marks may not improve by much. However, this doesn't stop you from trying.
What To Do If You Can't Find Your Results Online  
If after the year's matric results have been released and you didn't find yours online, that means you need to look for a way to get it sorted. There are several reasons why people don't find their results online. If you find yourself in such a situation, visit any Department of Basic Education office nearest to you to lay a complaint.
It is believed that the concerned team will take it up from there. They may direct you to do certain things or wait for some time.
Can I Get My Matric Results via SMS?
Of course, you can get your matric results via SMS. As mentioned above, follow the steps below.
SMS your ID and exam number to 45856
The system will verify your exam number. Ensure that your exam number is correct; otherwise, it will be rejected.
Note: Free SMS do not apply
How Do I Get My Old Matric Results?
If you mistakenly lost or damaged your original matric certificate, you don't need to worry because it can be replaced with little or no effort. The first step towards recovering it is by visiting the nearest Department of Basic Education or Provincial Education Department offices to pick up and fill a replacement application form.
However, you will be asked to pay, after which you will attach an affidavit stating the reason for the replacement. The required documents for this procedure are your original ID and a certified copy. You will be charged R130.00 if you want to replace your damaged or lost certificate and R180 for the statement of results.
Note: You can also apply through the DBE website for an online reissue.
Can I Combine My Matric Results?
You could apply to combine your results if you wrote matric in more than one examination. If you sat for matric examination more than once and want to combine your credits to qualify for a National Senior Certificate (NSC), you must apply for a combination of results to obtain a matric certificate.