Dental braces straighten or reposition your teeth to improve their look and function. Braces can also help you maintain your teeth and gums' long-term health by uniformly dispersing biting pressure across all of your teeth, making eating more comfortable. Braces work by exerting pressure on the teeth to move them in the correct direction over time. As the pressure takes effect, the bone in the jaw changes, allowing the teeth and their roots to move.
How Common Are Dental Braces?
The American Association of Orthodontics reported that about 4.5 million Americans, most of whom are adolescents and teens, use braces on their teeth. This is according to a survey conducted in 1998. Approximately 80% of individuals getting orthodontic treatment are between the ages of 6 and 18.
In South Africa, the figure increases rapidly, leading to the increased demand for orthodontic treatment in the country. Currently, the practice is already stretched, and the government of South Africa is seeking avenues to increase the interest in the practice to encourage more people to go into it.
How Much Are Braces In South Africa?
Correspondences from orthodontics indicate that the cost of these dental devices varies considerably between R3,000 and R55,000, depending on their type, underlying condition, frequency of treatment, and appliances. Other orthopedic procedures relating to this orthodontic device without treatment plans may be less expensive. Nevertheless, the price of children braces in South Africa is lower compared to adult braces.
What is the average cost of getting a brace?
For an individual looking at getting a brace, the following cost will be incurred:
Consultation and Incidental Fees: These fees will cover diagnostic photos, x-rays, and a treatment plan- all estimated to cost about R2,600.
Outside or labial braces: This is estimated to cost R25,000
Inside or lingual braces: This is estimated to cost R42,000
Optional tooth-colored brackets: This is estimated to cost R2,800 for upper and R1,800 for lower. Other post-treatment like x-rays, photos, and retention appliances will cost R2,900.
Why are braces so expensive?
There is no denying that braces are costly and mostly can not be afforded by an average South African. However, it may interest you to know why braces are expensive.
First, making a brace involves so many delicate parts, and assembling them takes quite a lot. The brackets and wires utilized in designing braces are more complicated than they appear at first look. To move teeth, you'll need enough time and the correct amount of pressure from your gadgets. If the teeth are not moved at the proper rate, they may suffer severe damage as a result. The orthodontist's skill and the specific features of the brackets allow the teeth to progress at the proper and regular speed.
Also, during therapy, the physical components of the braces are not the only materials employed. At each appointment with the orthodontist, various instruments are utilized, and the equipment must be disinfected after each usage. The materials and resources required to provide adequate assistance to patients at each session also add to the overall cost of braces.
Does Color Affect the Price of Braces in South Africa?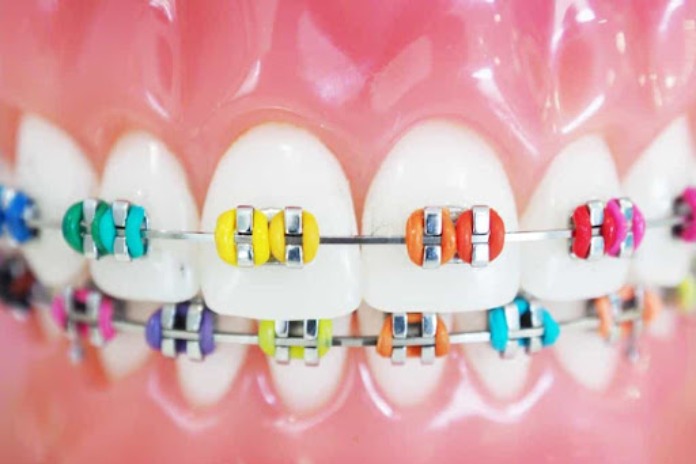 Some braces come in lovely colors and look esthetic when worn, especially for kids. Be that as it may, color has little or nothing to do with the cost of a brace. Factors that influence the price include the location, the length of time the individual wears, the type of dental condition to be treated, the consultant's charges, and the pricing range.
Do Government Hospitals do Braces in South Africa?
Several government-owned dental clinics in South Africa offer various dental solutions and care products. However, as of writing, the majority of these dental clinics do not provide braces solutions.
Is it Possible to Get Free Braces in South Africa?
Because most South Africans cannot afford braces or the associated follow-up procedures, those in desperate need of dental care may rest easy knowing that specific health insurance plans cover dental care, including braces. After all, what use is having health insurance if you can't receive adequate dental treatment when you need it?
It is worth noting, however, that different health insurance providers have various policies. Some health insurance companies may not include dental coverage in their policies, while others may cover the entire cost of dental care. As a result, it is essential to have this in mind as you shop for the best health insurance for you and your family.
Types Of Braces You Can Choose From
We have five different types of braces, including metal, ceramic, self-ligating, lingual, clear aligner braces.
Metal Braces
Metal braces are also referred to as traditional braces because they are the most common type of braces available. They have also been around for the longest as the first set of braces known were metal braces. Before it went through several innovative changes, dental brave were bulkier and hence very uncomfortable to use. However, metal braces as we have them today are much smaller, more effective, and more comfortable to use.
Metal braces are placed on the teeth and connected with a wire using elastic ties, which are tied to the braces. The patient must ensure that they visit their orthodontist once every month (or every two months) to make adjustments to the wire. Another thing about metal braces is that they are ideal for dependents as they are not removable unless done by a professional. This is a sure choice for kids so that they don't get to remove them at will.
Ceramic Braces
Ceramic braces made with ceramic materials and are designed to look like the teeth; as such, it is most likely to be worn discreetly. The word "discreetly" denotes that it is less noticeable because it blends with the teeth. Perhaps, a more interesting fact about ceramic braces is that they are more affordable than metal braces.
Self-ligating Brace
Self-ligating braces are also similar to the types mentioned above of braces. It also uses wires to hold the braces together in the mouth of the patient. However, a significant difference between them is that instead of a rubber or elastic tie, self-litigating braces use clips to hold the wire in place. They are also easy to adjust, which means fewer appointments with the orthodontist.
Lingual Braces
This type of braces is quite different from those we discussed before – metal, ceramic, and self-ligating braces. The difference stems from the fact that lingual braces are placed behind the teeth and not in front. It is unique and rare mostly because not every orthodontist has the skill to carry out the process of inserting it. And even though it can be rarely seen and the skill set required to insert it is not readily available, the lingual braces remain the best type of braces available. It helps you correct your dental condition while it's also invisible at the same time.
Every adult would opt for the lingual braces. However, there are downsides too. Its position – behind the teeth – means it can change the way you talk and may also cause some irritation to the tongue as well. Perhaps the good news is that as soon as the mouth adjusts to having something extra inside it, everything becomes normal again. The lingual braces also come in several types, including Lingual Liberty, INBRACE, Harmony, Alias, and BRUIS, among others.
Clear Aligners
As new innovative means of making life easier begin to spring up, the question of being shy of wearing a brace seems to have been laid to rest. With the introduction of the clear aligner, which is just another type of braces, young people have become a lot more comfortable and receptive to the idea of wearing braces. As expected, there has been a surge in popularity of the clear aligner braces in recent years.
One need not ask why the latest interest in using the clear aligner braces. Among other things, they are clear and transparent, so one can be discreet about their dental condition. Also, they can be worn and removed with relative ease, which means one can eat anything they like and brush their teeth.
A combination of the lingual braces and the clear aligner can yield a better result. However, your orthodontist's recommendation for braces will be based on numerous variables, including your age and if you have an overbite in addition to crooked teeth. Braces are manufactured to order and are tailored to the demands of each individual.
Dental Conditions That Necessitates The Need For Braces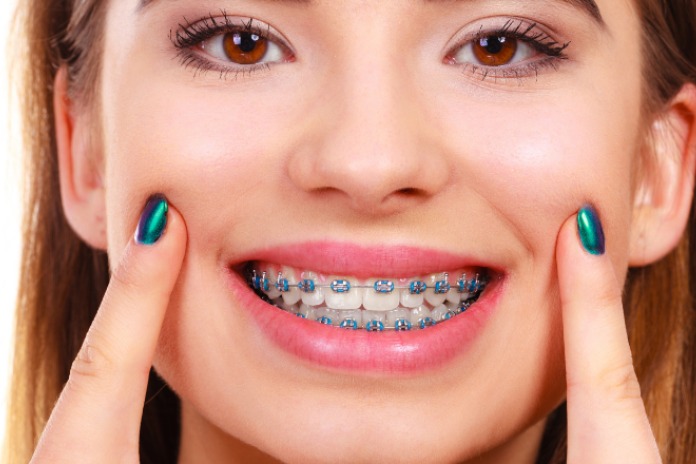 Braces are not fashion accessories worn to project one's personality or elegance. On the contrary, they are corrective implements used to fix or manage certain dental conditions. These dental conditions include the following:
Crossbites
Crowding
Spacing
Mismatched midlines
Openbite
Overbite
Protrusion
Underbite
Best Places To Get Braces In South Africa
Sunset Dentistry
Location: 7 Sunset Lane, Pineslopes, Fourways, Lone Hill, Johannesburg, 2109, South Africa
Contact Info: Website – https://sunsetdentistry.co.za/ | Tel: 010 597 1950; 060 896 0350 | Email: [email protected]
Opening Hours: Mondays to Fridays: 8am – 7pm | Saturdays: 8am – 2pm
Other Facts: There also have offices at Soweto, Sebokeng, and Midrand. All their offices are closed on Sundays.
You must first pay a consultation charge of around R500 at Sunset Dentistry in Fourways, Johannesburg. However, a comprehensive treatment costs around R24,000, including cavity filling, x-rays, braces, and follow-up treatments. Furthermore, there is an R1,400 per month alternative payment plan.
Kromboom Dental Centre
Location: Kromboom Dental Centre Corner Kromboom & Burwood Rds, Rondebosch East, Cape Town, 7780, South Africa
Contact Info: Website – https://kromboomdental.co.za/ | Tel: +27 21 696 9428 | Email: [email protected]
Opening Hours: Mondays to Fridays: 8am – 8pm | Saturdays: 8am – 1pm
Other Facts: You would have to give a 24-hour notice if you would miss an appointment. Missed appointments or late cancellations will attract a fee. Kromboom Dental Centre is not opened for business on Sundays.
Kromboom Dental Centre is in Rondebosch East, Cape Town, 7780, near the corner of Kromboom and Burwood Roads. The dental hospital may be reached at 087 550 3622 ext: 66876. You can spend R1,000 – R3,000 for orthodontic retainers at this facility, ensuring your access to follow-up treatment.
The braces will cost between R8,000 and R30,000, but pricing for adults typically varies between R10,000 and R30,000. Clear ones range in price from R12,000 to R50,000, while metal ones range from R8,000 to R28,000. DamonTM costs between R10,000 and R30,000, whereas Lingual costs between R20,000 and R40,000.
Intercare Medical and Dental Centre
Location: 43 Old Oak Road, Tyger Valley Health Center, Cape Town, 7536, South Africa
Contact Info: Website – https://www.intercare.co.za/ | Tel: 087 550 3622
Intercare Medical and Dental Centre's Dr. Johan Hartshorne is a dentist. He may be reached at 087 550 3622 ext: 64087. Braces cost about R22,600 to R34,000 at this dental center, and this charge covers all orthodontic treatment, whether the patient is a kid or an adult.
PretoriaSmile Orthodontics
Location: 203 Shilling St, Queenswood, Pretoria, 0186, South Africa
Contact Info: Website – https://www.pretoriasmile.com/ | Tel: 012-333-2224; 071 188 3874 | Email: [email protected]
Opening Hours: Mondays to Fridays: 8 am – 4.30 pm
Other Facts: There also have an office at Silverlake where they only attend to patients on Tuesdays and Fridays from 8 am to 4 pm. However, you can reach them for telephone inquiries from Mondays to Fridays: 8 am – 4 pm. Both offices are closed on Saturday and Sunday.
Century Dental Clinic
Frequently Asked Questions (FAQs) About Braces
1. Do braces move your teeth every day?
The quick answer to whether braces move your teeth daily is yes. Nonetheless, due to the rapid movement of teeth, braces must be worn for long periods, frequently in an undesirable manner.
2. How long would it take to straighten my teeth?
The teeth may become loose and even fall out if the new bone tissue has not developed. This is the major reason braces therapy can take so long; new bone tissue can take up to 10 months to form. Braces are usually worn for one to three years on average. However, depending on your circumstances, you may require them for a shorter or longer period.
3. What is the usual length of time braces can be worn?
These teeth straightening devices are typically worn for around 18 months or even longer when patients have a significant misalignment.
4. When should a youngster start wearing braces?
Minors should begin wearing these devices at the age of 10-14 when all of their permanent teeth have fully grown. Because the head and mouth are still developing, teeth are more amenable to straightening during this time. To avoid trauma, parents should address it with their children.