Nonkanyiso Conco, fondly called LaConco, and Jacob Zuma started a romantic relationship while he was still the president of South Africa. Along the line, LaConco got pregnant and Zuma paid her lobola. However, their relationship reportedly ended in 2020 for some unknown reason.
In the past, polygamy was a normal thing, especially in Africa. It was totally fine for a man to have more than one wife. However, as civilization set in, alongside western religion, polygamy was slowly phased out. Today, no woman is willing to share her husband with another, even as men now find it easier to cope (especially financially) with just one woman and the number of children she can bear for him.
Despite this new normal, there are still some exceptions to the rule as some men, especially those who are rich and affluent still prefer the old pattern of having more than one wife. And a good number of women do not mind sharing their husbands with other women as long as he takes care of their needs. One of such men is the former president of South Africa, Jacob Zuma, who currently has six wives.
Sometimes in 2018, rumors about his relationship with LaConco, one of the stars on the Real Housewives of Durban reality TV show, came up and most fans now want to know who she really is to him and the kind of relationship they share.
LaConco's Relationship With Jacob Zuma Can Be Traced Back To 2013
It is no news that Jacob Zuma, South Africa's former President is a big-time polygamist. Despite being a husband of six women, one of which he is divorced from and another who is late, the embattled former president still had an interest in adding more women to the number of women that bear his name.
While he was still president of South Africa, he started a relationship with businesswoman and reality TV star Nonkanyiso Conco, fondly called LaConco. Information regarding how and where exactly they met is unknown, as she avoids questions regarding the Zuma family.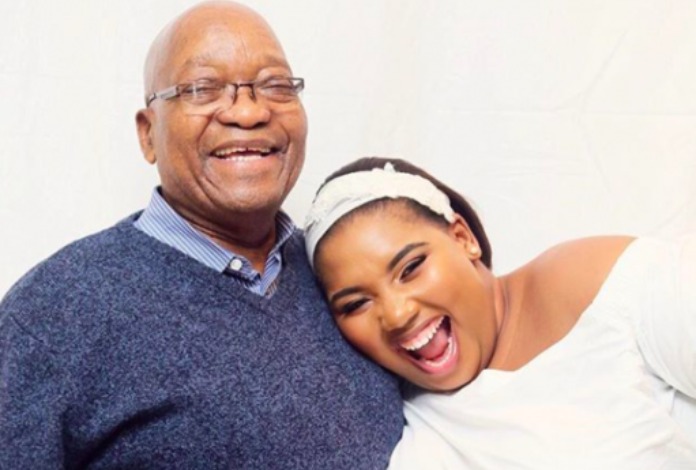 Reports also have it that after about five years of being in a relationship, despite the huge age difference between the two of them, she got pregnant for him and gave birth to one of his younger sons. Their child is currently about 5 years old as he was born on the 12th of April 2018 – the same day his father celebrated his 76th birthday.
Finally, after five years of keeping their relationship a secret, it made headlines, and this brought a lot of attention to LaConco. It increased her stance in society and opened doors for her. The newfound fame also came with some tongue lashing by members of the public who believe she went into the relationship for the benefit despite the 52 years difference between herself and the ex-president who she refers to as 'daddy.'
Jacob Zuma Paid LaConco's Lobola After Getting Her Pregnant
After LaConco got pregnant, Jacob Zuma took their relationship to another level by paying her lobola, but there are several controversies surrounding this. The lobola was paid to her mother and not to her father, as you may have expected it. This is because LaConco's parents got divorced since she was young.
When she got pregnant for the president, her father requested that lobola be paid to him, and aside from the dowry payment, he requested other material gifts, as though he was trying to take advantage of the fact that the president was going to get married to his daughter. Her mother was supportive and respected her decision, and was not out to extort the president.
Her relationship with Jacob Zuma and the entire lobola saga caused a huge strain in the already troubled relationship she had with her father. Albeit after having a child and lobola payment, their relationship was said to have come to an end in 2020, and she had to move from their home in Zimbali's plush Hilltop Private Estate, Durban to be with her mother in Eastern Cape.
Is Jacob Zuma A Good Father To LaConco's Child?
Earlier in 2020, LaConco the former president's baby mama made a post on Twitter saying her son was the reason why she had to work harder. She went on to add that she has come to terms with the fact that she has to raise him alone, but there are times when the child needs the presence of both parents.
To end her post, she reminded her son that she is just a single mother who is young and has a dream and aspirations. She promised that as a single mother, she would travel the world with him, take him to school and teach him the right values.
This post sparked up controversies on social media as people read it to mean that Jacob Zuma was not a good father to his son with LaConco. And she saw an immediate need to correct that notion. According to her, she was not trying to label Jacob Zuma a bad father; instead, she was only expressing what it was like to be with a busy man like ex-president Zuma.
In her response, she said you cannot have a child for a man like Jacob Zuma and expect that he would be the one to take the child to school or perform some of the regular duties of a father. She added that he is a busy man and as such, she understands when he cannot be there. She clearly stated that the former president is a good father and supports her and her son, but she is responsible for raising the child up just like any other woman in a polygamous home.
LaConco Is A Businesswoman and Entrepreneur
Nonkanyiso Conco was born in Durban, KwaZulu-Natal, and attended high school at Haythorne High School, Woodlands, Pietermaritzburg. After high school, she earned her higher degree at IIE Varsity College, where she studied Journalism and Media.
LaConco has refused to reveal her age; according to her, she enjoys it when people are assuming different things, but it is believed that she is in her 20s. After her relationship with the former president made headlines, she landed a job with Vuma FM. She has also worked as a reporter and photographer for independent newspapers and has also held the position of director at Nomkhubulwane Culture and Youth Development Organization, Pietermaritzburg.
She is an entrepreneur and has a skincare line –  LaConco Naturals – and a fashion line – LaConco Apparel. She is also a motivational speaker and a reality TV star who featured on The Real Housewives of Durban (RHOD) TV show.
She is Currently Single And Ready To Mingle
The baby mama of South Africa's former president introduced herself as a fiancée to someone, although she did not call any name during her introduction at RHOD. This made viewers suspect that her relationship with Jacob Zuma was still on. To clear the air on that, she made a tweet saying she cannot be rich and single, implying that she is actually single. When fans asked why she was single in the comment section, she said men are afraid to approach her.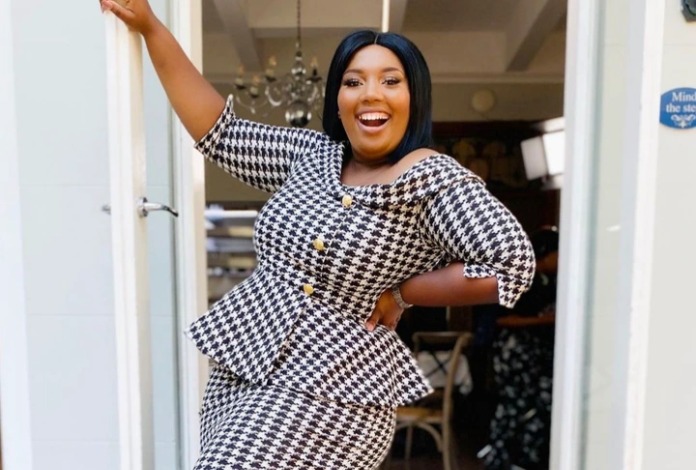 Well, that should not come as a surprise because when a lady is known to be the ex-fiancée of a high-profile individual such as an ex-president, men feel intimidated when it comes to approaching you.
During one of the episodes of the show, the ladies were playing the 'Truth or Dare' game, and she was asked if she was not already involved with Jacob Zuma, would his son, Duduzane Zuma had been an option, and her answer was a 'no.' According to her, he was not her type. So, from father and son, we now have a clue of the specs for LaConco's kind of man.