Gloria Bongekile Ngema (born January 1, 1965) is a South African businesswoman better known for being the fourth wife of Jacob Zuma, the former president of South Africa. 
Though she is married to Zuma, the 58 years old Gloria has not neglected to pursue her passions. In addition to what she has done as a businesswoman, she is also the founder of the Bongi-Ngema Zuma Foundation, a foundation that strives to give back to society by fighting diabetes.
Profile Summary of Gloria Bongekile Ngema
Full name: Gloria Bongekile Ngema
Gender: Female
Date of birth: January 1, 1965
Gloria Bongekile Ngema's Age: 58 years old
Place of Birth: Umlazi, South Africa
Ethnicity: Zulu
Nationality: South African
Religion: Christian
Sexual Orientation: Straight
Marital Status: Married
Gloria Bongekile Ngema's Husband: Jacob Zuma
Children: Sinqumo Zuma
Gloria Bongekile Ngema's Parents: Pricilla (mother), Abednego Ngema (father)
Education: Marketing Diploma and a Bachelor's degree in Business Administration.
Famous For: Being Jacob Zuma's fourth wife
Gloria Bongekile Ngema's Early Life Before Zuma
Now 58 years old, Ngema was born in Umlazi, South Africa, on January 1, 1965. Though they are now late, her parents tried their best to give Gloria and her siblings the best shot at life by giving them access to education. She grew up in a family of eight, with six children and her parents, Abednego and Pricilla Ngema.
For her primary education, Ngema achieved this in her hometown of Umlazi and later moved to Inanda 0 Ohlange to attend high school. After completing high school, she returned home to attend Mangosuthu Technikon (Mangosuthu University of Technology), located in Umlazi. Her educational qualifications include a Marketing Diploma and a Bachelor's degree in Business Administration. She also received an honorary Doctorate of Humane Letters from Shaw University in 2014. This was in recognition of her contributions to the healthcare sector.
She worked in the Finance Sector Before Launching the Bongi-Ngema-Zuma Foundation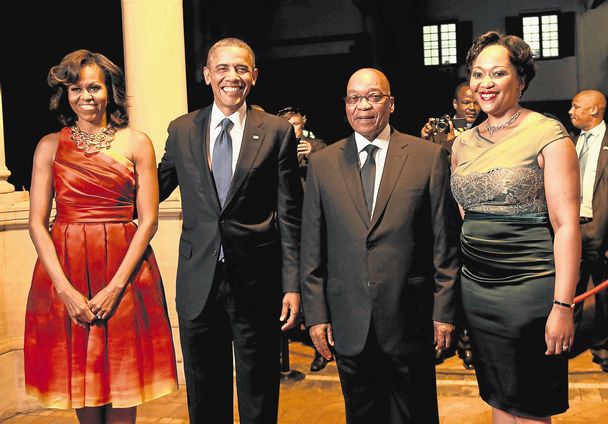 Gloria Bongekile Ngema established a non-profit organization called the Bongi Ngema-Zuma Foundation in 2010, two years before she married the South African president. Before that, she gathered experience in investment, accounting, and finance by working in different companies that added value to her career life. During this time, she worked in companies like Deloitte & Touche, JIC Mining Services, IBM, Standard Chartered, Investment Bank, and more.
Long before she officially became the president's wife, Bongi began building her profile as a public figure through her Bongi Ngema Zuma Foundation. She established the foundation in 2010 with the sole aim of fighting against the deadly disease known as diabetes. The foundation aims to spread the facts people need to know about the disease, using the awareness to educate and equip victims and every other person with better ways to avoid or live with it.
In her tribute to the late monarch of the Zulu Kingdom, King Goodwill Zwelithini, on Facebook, she acknowledged the contributions of the royal house to her foundation during the construction of a water purification project in Nongoma. Ngema is active in her cause to enrich the lives of people in different communities.
She Has Received Several Awards For Her Efforts
Aside from being one of the most prominent wives of Jacob Zuma, the one who often accompanies him on foreign trips, Ngema has quite a collection of achievements of her own. Her exploits with the foundation have earned her respect and accolades from different sectors, including the academic sector. Shaw University honored her in 2014 with an honorary Doctorate of Humane Letters. She has also received praises as a trailblazer in the healthcare sector, a visionary, and a global leader.
The African Leadership Awards acknowledged her with the African Female Leader of the Year 2016. Such awards are only given to people who stand out in their areas of endeavor and those who have built their businesses to withstand turbulence. Another prestigious award she received was the Women Science Award from the South African Women in Science Awards (SAWiSA) in 2018.
Ngema Was 47 Years Old When She Married Zuma in 2012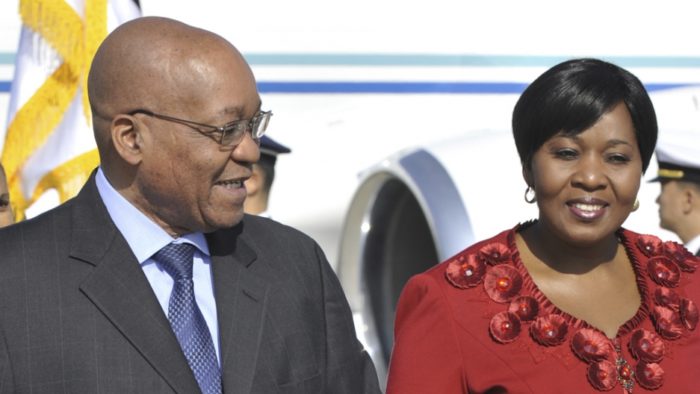 Before Ngema joined the polygamous family, the last wife that was brought in was Tobeka Madiba, who married Jacob Zuma as his third wife in 2010. On April 20, 2012, Zuma and Ngema made their union official in a traditional Zulu wedding held in Nkandla town. Her cowives also played their traditional roles at the wedding party to welcome her into their family.
Ngema married Zuma when she was 47 years old, and the former South African president was 70 at the time. The 23 years gap between them becomes insignificant when compared to his seventh wife, Nonkanyiso Conco, who married the politician in 2018 at the age of 24. Gloria Bongikile is happily married to Jacob Zuma and lives in one of the six double-story thatched huts in his rural homestead built for his large family. In all, the Zuma family comprises seven wives and 23 children. Sinqumo Zuma is the name of Gloria's son with Jacob Zuma.
Her Take On Becoming Zuma's Fourth Wife
Many people are still skeptical about polygamy, but from what Ngema has to say, she entered the union with clear eyes. In her interview with BBC News, Ngema made it clear that she chose to become the politician's fourth wife. She has also made sure to send a positive message to people who still have doubts about polygamy. For her, there is nothing wrong with a man living with multiple wives and children, and it doesn't stop the women from going after their dreams; at least, in her case, that worked out well. Her husband has always been a strong supporter of Bongikile's efforts.
Meanwhile, the Zuma family has not been one big happy family without controversies. He has actually divorced one of his wives, Nkosazana Dlamini-Zuma, a current minister of home affairs in South Africa. However, Zuma and Nkosazana are on good terms and maintain a good working relationship since they are both politicians. Again, Kate Zuma, one of the wives of Jacob Zuma, committed suicide in 2000. The tragic incident was marred by a suicide letter describing her marriage as "24 years of hell."