Nonkanyiso Conco is a South African businesswoman, reality TV star, philanthropist, and radio presenter best recognized as the former fiancee of former president Jacob Zuma.
Conco rose to immense popularity after her relationship with the KwaZulu-Natal-born respected politician came to the limelight. Her popularity soared afterward, when she made it to the show The Real Housewives of Durban (RHOD) and since then, she has been in the public eye.
Summary of Nonkanyiso Conco's Profile
Full name: Nonkanyiso Conco
Date of birth: December 18, 1994
Place of birth: Durban, KwaZulu-Natal South Africa
Popularly known as: Former president Jacob Zuma's ex-fiancée
Marital status: Single
Number of Children: 1
Occupation: Businesswoman, radio presenter, motivational speaker
Nonkanyiso Conco Was Born In The Early 1990s
Nonkanyiso Conco hails from Durban, KwaZulu-Natal province. She was born in the coastal city on the 18th day of December 1994 to Mr. Fartescu Conco and his wife. There is no information about her childhood and early life and it is not also clear if she has siblings as she hasn't mentioned it.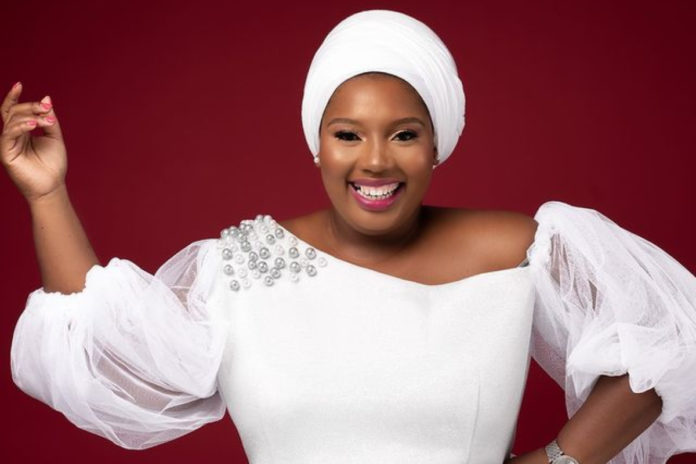 She was raised in her hometown, had her high school education at Haythorne High School in Woodlands, Pietermaritzburg, and also did a business course at Varsity College in the same town. Mr. Fartescu Conco and his wife lived in separate cities, right from the time Conco was still not known publicly. Even after their daughter rose to stardom, the two continued to live far away from each other. Her mother, whose identity is yet to be revealed, reportedly lives in Eastern Cape.

It is alleged that Nonkanyiso had a strained relationship with her father. Unfortunately, the reality TV star lost her father to the cold hands of death in early 2021. Mr. Fartescu was laid to rest in the month of July 2021 and his funeral was attended by some notable people in the country.
Yesterday we laid my mother's rib, a daddy to me and granddad-ukwelusa mate of my son to rest.
His Grace is sufficient, konke kuyadlula… pic.twitter.com/d4BYGSDEPR

— Nonkanyiso Conco (@la_conco) July 25, 2021
Conco's 'rocky' relationship with her father became public knowledge after he called her out for her affair with the former head of state and also alleged that Jacob Zuma paid her daughter's lobola to her maternal family instead of her paternal family. He added that all he wanted was for the man who made Nonkanyio pregnant to meet him so that they will handle the matter wisely.

However, neither the KwaZulu-Natal businesswoman nor the former president came out to clear the air on what really transpired.
She Did Various Jobs Before Her Engagement To Zuma
Before Nonkanyiso found immense fame through her connection with Zuma, she served a couple of well-known organizations in various capacities. She worked as the director of Nomkhubulwane, a Pietermaritzburg-based Culture and Youth Development organization that preserves and promotes the Zulu cultural practice of virginity testing.

She is said to have also worked as a reporter and photographer at Independent Newspapers from the year 2013 to 2014. Since 2010, Zuma's baby mama has been working as a presenter and producer at Vuma FM and she has also worked at uMgungundlovu FM as a presenter.

Reports also have it that she worked as a director at a massage center at Victoria Embankment in Durban. As of 2018, the business was in the final phase of deregistration.
Zuma's Baby Mama Appeared On The Reality Show, Real Housewives Of Durban
As mentioned earlier, the mother of Jacob Zuma's youngest son is a reality TV star. According to the businesswoman, her main aim of entering the Real Housewives of Durban show is for people to know more about her for real and not how she was being portrayed by the media or in public spaces. The larger-than-life personality debuted on the show in the month of February 2021.
LaConco didn't enter this show to be talking about her marriage. She entered this show so that we get to know her and support her business as a person and not instantly judge her because of her marriage . #realhousewivesofdurban

— Philile Hlongwana ❤️ (@Philile29029949) July 25, 2021
Nonkanyiso Conco joined five other women (the wife of former Sharks and Springbok winger Odwa Ndungane – Kgomotso Ndungane, widow to the late gospel singer Sfiso Ncwane – Ayanda Ncwane, Ashes to Beauty Winery founder – Nonku Williams, actress Sorisha Naidoo, and businesswoman Anne-Tonni Ludick) to make up the cast of the show.

On the show, the mother of one still wore her ring and spoke about the former president, though she didn't mention him by name. When asked during a truth or dare game if she would have dated Zuma's son Dududzane, assuming she did not get entagled with his father, Conco boldly answered that she wouldn't want to have anything to do with Duduzane Zuma because he is not his type.
While the show lasted, the mother of one also obeyed the Zuma family's instructions to keep their family name away from the reality show. The RHOD was originally meant to center on Zuma's family (including Conco's relationship with the family members) and clear the air about certain things about the family but all that changed after the former president's relationship with Nonkanyiso soured. She was then mandated to stay away from bringing up the family's name on the show.
Kanti why did Laconco come to this show? She has too many restrictions #realhousewivesofdurban pic.twitter.com/qNgEXPJN1Z

— MPHOENTLE MOTSIE (@mphoo_mvp) July 25, 2021
Nonkanyiso Conco Survived Covid 19
Conco, in the month of July 2021, shared a post on Twitter about her health and recovery journey from Covid 19. She shared a picture of herself on a spa date looking so excited and energetic.

The businesswoman who was apparently in high spirit revealed that she has never been in such great pain all her life and has never taken the number of medications she took during her Covid-19 recovery journey.
I have conquered Covid- 19, I've never felt so much pain and consumed so much medication in my life! Above all grateful to God, my doctors family and friends. Today I had to spend the day at the spa… pic.twitter.com/No1JeWywm6

— Nonkanyiso Conco (@la_conco) July 4, 2021
She added that she is excited to be out of quarantine and can go back to her normal life. In conclusion, she thanked everyone who stood by her during the trying times.
What Is Nonkanyiso Conco Up To Now?
Nonkanyiso Conco has always been passionate about growth and success. Despite people's perception of her personal life and background, she has never been weighed down by any form of criticism.
Happy Sunday ngane zakwethu. pic.twitter.com/zIzyJN8ixD

— Nonkanyiso Conco (@la_conco) June 13, 2021
The KwaZulu-Natal native currently runs a mentorship program called Sikhanyisa Isizwe (Enlightening the Nation). She is also the founder and CEO of the beauty line, LaConco Naturals. Her brand usually hosts seminars called Women in Conversation and also mentors young girls.
Kulempelasonto esiphuma kuyo bengihlanganise izintombi nto. Inhlosongqangi bekuwukuzikhuthaza ngemfundo, ukuzithoba, ukuziphatha, isikhumbuzo semvelaphi, isintu sethu nokusebenza ngokuzimisela nobuhlakani ukuzuza noma yini eziyifisayo. 🕯❤️🤲#LaConco#Sikhanyisaisizwe pic.twitter.com/wFH8Y8VICB

— Nonkanyiso Conco (@la_conco) September 13, 2021
When Conco is not busy as a businesswoman, she equally takes up regular bookings as a motivational speaker at business and women's events in the country.
She Has Been Close To Jacob Zuma Since Her Late Teens
Former president Jacob Zuma's relationship with Conco is one of the best secrets he has ever kept. According to reports, the young lady has been visiting his home at Nkandla since she was at least 19 years old. Then, she used to address him as "father".

No one knows how they got connected in the first place and how they were able to remain so close until the time they started having feelings for each other. It is said that a close friend of the businesswoman revealed that she started her romantic affair with Zuma in 2013.

Nonkanyiso's relationship with the former South African president became public knowledge in the year 2018 after it emerged that she and Zuma are engaged. Conco is said to have also confirmed the engagement herself later on Twitter but declined to talk about their courtship.

The revelation was met with mixed reactions from the public. While most people expressed worry about their age gap and the fact that the former president has many wives and children (including those he had out of wedlock), others, including Jacob Zuma's brother Khanya (who is above 70 years) saw nothing wrong with the relationship.

According to him, the former head of state did the right thing by paying Nonkanyiso's lobola, which he insisted is a sign of seriousness and his readiness to embark on the marriage journey.

Just like the former president, Khanya believes in polygamy. Jacob Zuma once mentioned that he is comfortable with the fact that he doesn't hide his wives from the public, unlike some people. According to him, it really makes him an honest man.
Their 'Father-Daughter' Relationship Produced An Offspring
Nonkanyiso Conco apparently saw Jacob Zuma as a father figure while growing up. As their relationship continued, one thing led to another between them and in 2018, news broke out that she was carrying his child – a report Zuma neither confirmed nor refuted.

Their son, Skahe, was born on April 12, 2018, at Busamed Hillcrest Hospital through Cesarean section. The businesswoman also calls her son Msholozi, one of Zuma's clan names. Skahe shares the same birthday with his father.
Skahe is Zuma's youngest child – he has about 20 kids from several marriages. It is said that he visited Conco at the hospital about three times after their son was born. The former president has never been seen with Skahe in pictures or in public. And since they are not always seen in public together, it is difficult to tell if Skahe's arrival impacted their relationship.
Nonkanyiso Conco And Zuma Had No Problem With The Huge Age Differences
Zuma and Nonkanyiso's big age gap remains one of the highlights of their relationship. While most people had a big problem with it, the two seemed unbothered by it – after all age is nothing but a number. Though none of them said anything about it, it was clear that it was not a big deal for them. The former president is 52 years older than his then-new love interest.

The KwaZulu-Natal-born businesswoman got engaged in 2018 and there were reports that the businesswoman would become Zuma's seventh wife. The Nkandla-born politician is also married to Bongi Ngema, Gertrude Sizakele Khumalo and Tobeka Madiba.

He divorced Nkosazana Dlamini and is separated from Nompumelelo Ntuli, who allegedly tried to poison him. His Mozambican wife, Kate Mantsho, died in 2000, she committed suicide.

News about Zuma paying lobola for his fiancee was also met with great shock in his hometown, even though most people saw nothing wrong with his decision.
The Duo Has Since Gone Their Separate Ways – Just When Everyone Thought Conco Will Become His 7th Wife
Nonkanyiso is said to have checked into the hospital she put to bed as "Mrs. Zuma". This was after her lobola was reportedly paid. Two years after she gave birth to Skahe, while everyone was still hopeful their marriage will work, rumors began to fly around that the duo has separated.

The two reportedly broke up in June 2020. It is also said that Zuma had visited Conco in December 2019, shortly after which she moved out of the home the former president was renting for her at Zimbali's plush Hilltop Private Estate in Durban. She previously lived in a cramped flat in Durban's Esplanade area.

Her father confirmed their split and revealed that the businesswoman had moved in with her mother at Eastern Cape.

On 7, June 2021, Nonkanyiso hinted about her relationship status for the first time in a long while. She began raising eyebrows after she took to Twitter and posted that she refuses to be wealthy and single.
I refuse to be wealthy and single, no kuzosha abantu🤞🏽.

— Nonkanyiso Conco (@la_conco) June 7, 2021
She later replied "Well nazo! [there you have it]" after one of her fans commented that she was too beautiful to be single.

No one knows exactly the reason they called off their engagement. Neither Zuma nor Conco has publicly come out to set records straight on the matter.
Nonkanyiso Conco Is Currently Single And Focused On Raising Their Son
Zuma's ex-fiancee is currently not in a relationship with anyone, to the best of our knowledge. She hasn't introduced any man as her new lover, neither has she been involved in anything that suggests she is in a new relationship.

She seems to have moved on from the heartbreak and is focused on growing her brand and raising her son. The Durban-born reality TV star some time ago shared a post on Instagram that suggested she was raising her son all alone without the help of his father.
LaConco naturals is really doing a great job with my skin. Otherwise Cape Town we counting days for Women in Conversation. #LaConco pic.twitter.com/xd0h6ZGSR2

— Nonkanyiso Conco (@la_conco) May 7, 2021
She posted that it is always heart-wrenching when one parent is absent in the life of a child. She implored her son to understand that she is single, young, and has aspirations as well. Nonkanyiso said she has made peace with the fact that she will do everything with her son alone, including instilling the best values in him. When asked if she was painting Zuma as an absent father, she noted it was not possible for a man who was a former head of state to run errands everyday or hang out with them every special day because of his large family and status in society.