Max Lichaba is a renowned South African self-made millionaire businessman with a chain of thriving businesses. He gained popularity after his secret wedding to the Soweto-born actress, model, and event organizer, Sophie Ndaba.
News about Mr. Lichaba's personal life and his family have been topics of discussion and interest lately following his wife's health challenges. But regardless of the public's opinion about his family life, Lichaba has remained dutiful to Sophie and her source of inspiration.
Summary of Max Lichaba's Biography
Full name: Max Lichaba
Gender: Male
Date of birth: 1981
Place of birth: Saaiplaais in Virginia, Welkom
Max Lichaba's Age: 42 Years Old

Ethnicity: African
Nationality: South African
Sexual Orientation: Straight
Marital Status: Divorced
Max Lichaba's Ex-Wife: Sophie
Occupation: Businessman
Famous for: Being Sophie Ndaba's husband
Max Lichaba Was Born In A Gold Mining Town
Max Lichaba may be a successful businessman, but he is best known as the husband of top-notch actress, businesswoman, and event organizer, Sophie Ndaba. He was reportedly born in 1981, but the exact month and day his parents gave birth to him are yet to be publicized. Lichaba hails from a small town called Saaiplaais in Virginia, Welkom. He was raised in the area by his family, who could barely put food on their table.
Max's dad lived in the mines while his mom took care of his siblings. The businessman has four siblings who are also doing well now. His childhood wasn't delightful as his family had little or nothing to cater for themselves. At some point, Max's family had to live in a garage belonging to his friend because they had no money to rent a good home.
Lichaba attended a school for children with special needs in Virginia because it was free as his mother could not afford his school and transportation fees. After school, the businessman would go to his mother's fruit business joint at the roadside to help her sell fruit and vegetables.
He Went From A Roadside Fruit Seller To A Self-Made Millionaire
Max Lichaba's success story is quite an interesting one. The South African millionaire may be rolling in millions now, but it wasn't so from the beginning. By age 16, he was still helping his mother to sell fruits by the roadside. He left school at Grade 10, and by that time, his maths and language literacy skills weren't great.
An excellent opportunity eventually presented itself when a gold mining company called Harmony Gold established a mining school called the Harmony Gold Jewelry School to upskill the local community. Max Lichaba did not hesitate to join the school since he was already good at using his hands. As expected, he did very well and became a major inspiration to other learners.
Lichaba secured his first job in the mining sector with the local jewelry manufacturer Regal Manufacturing. Today, he is a lecturer at the same school and the owner of various businesses, including – Lichaba Creations (an international gold jewelry manufacturer), Kwa Lichaba (Vilakazi street and Lesotho), Lichaba Custom Rides, and Lichaba Refinery.
Lichaba Found His Perfect Match In Sophie, and Nothing Has Ever Changed That
True love, they say, conquers all things. This has been the case for Max and Sophie ever since they found each other suitable for a relationship. The former has never shied away from proving to the world that he loves his woman and that what he feels for her is beyond what he has ever felt for any woman he had been with.
The couple's friendship, which later blossomed into marriage, was met with mixed reactions from both the public and Max's family. Many people kicked against it, while some went as far as telling the young man's grandmother that Sophie was not the right woman for him.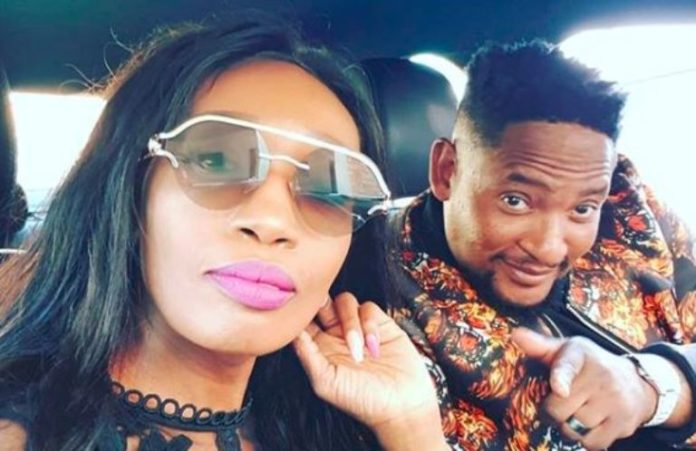 Mrs. Lichaba, as you already know, had been in two previous marriages before she got married to the mining business mogul. Also, she has been a diabetic patient for over a decade, and the chronic disease has taken its toll heavily on her recently. Many people have been mocking her after losing so much weight, with most of them saying she was dying from HIV-related disease.
Others also went ahead to warn Max to end his relationship with Sophie because of her health condition. Despite all the attacks, warnings, criticism, and Sophie's significant weight loss, Mr. Lichaba has never turned his back on the former Generations actress. Instead, he has continued to show her so much love and care.
Recently, he asked his critics to keep his wife in their prayers and show her support in her journey towards overcoming the chronic disease instead of hurting her the more with their words. Max Lichaba reiterated how much he loves Sophie and reaffirmed his decision to spend the rest of his life with her.
Max Lichaba And Sophie Tied The Knot Outside The Country
The accomplished businessman proposed to Sophie multiple times before she finally said yes. The two met through Max's brothers, and Mr. Lichaba instantly fell in love with the actress. The businessman once mentioned that Sophie was different from all the women he had been with and that he was ready to do anything to win her heart because he knew she was the right woman for him from the moment he set his eyes on her.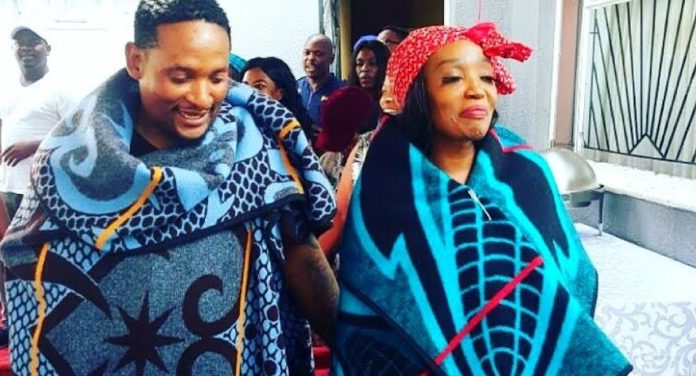 The couple dated for four months before they eventually got married. Their traditional wedding took place in the country, and it was witnessed by their families and friends, after which Sophie and Max flew to Italy in 2017 for their wedding. They returned home after their honeymoon in France and have been living peacefully since.
In 2019, the businessman bought his wife her dream home in one of the country's choicest areas. For Sophie, it was a dream come true.
The Couple Doesn't Have Any Kids Yet
Max Lichaba and Sophie Ndaba are yet to give birth to their own children since they got married in 2017. It's unclear if it's their decision, but what matters most is they are happy with themselves and the love they share. However, it is pertinent to note that the lovebirds have been married in the past, and they have kids from their marriages.
Sophie has been married twice before her current union with Max. She first married Themba Ndaba in 1998, and they had two lovely children – one daughter (Rudo Ndaba) and a son (Lwandle Ndaba). The couple finally went their separate ways in 2007. Her second marriage was to Bishop Keith Harrington, and it lasted from 2011 to 2013. But they didn't have any kids from their union.
Sophie also has an adopted child – a daughter named Shallon Ndaba. Shallon is actually her late sister (Tiny Mphasane)'s daughter. On his part, Max was previously married to a woman named Thandi Mavata, and they also have children. However, the details of their relationship have been kept under wraps.
— Sophie.Ndaba (@Sophiendaba_) April 14, 2020