Dr. Nandipha Magudumana is the ex-wife of Dr. Mkhuseli Magudumana and the girlfriend of convicted criminal Thabo Bester. Her marriage with Mkhuseli lasted for 9 years. 
Dr. Nandipha Magudumana became a subject of public interest when news broke that she played a significant role in the well-organized prison break of her boyfriend from Mangaung Correctional Centre in May 2022. Her ex-husband filed for divorce after discovering she was having a secret affair with Bester.
Who Was Dr Nandipha Magudumana's Husband?
The name of Dr. Nandipha Magudumana's former husband is Dr. Mkhuseli Magudumana. It's not known exactly where they met and how long they dated before marriage. The duo's paths crossed for the first time after Nandipha graduated from the university.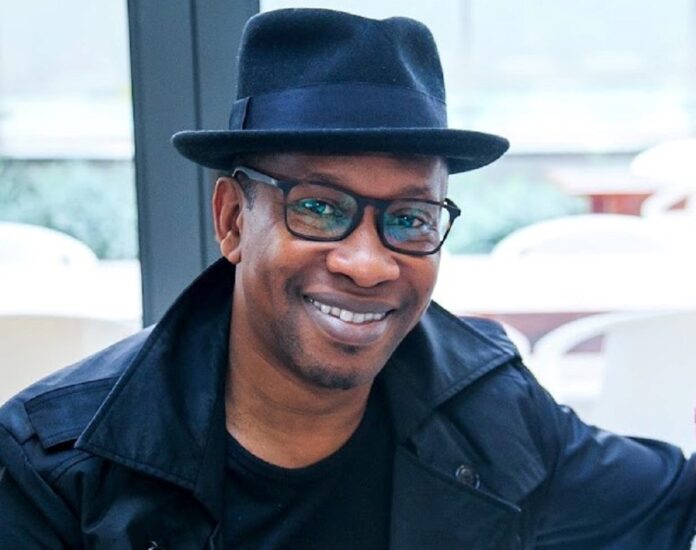 The two medical practitioners got married in a civil marriage in 2013, and their union spanned for almost a decade, nine years precisely before Mkhuseli divorced Nandipha.
Mkhuseli currently lives under the same roof with the two kids he had with his ex-wife following her arrest and detention for aiding Thabo Bester's escape from prison. Their names are Ayana and Aziza.
Journalism skills? Rich when you arrived at Dr Mkhuseli's home unannounced; where he was shielding his little girls, sent him unsigned text, "we are at your gate." Then made innuendos about HIS pvt life. And said if he doesn't talk you'll publish. Which journalism skill is that? https://t.co/Q22YwMiVTK

— Redi Tlhabi (@RediTlhabi) April 11, 2023
Dr. Nandipha's former husband is a South African pediatric doctor with many years of experience. He is based in Johannesburg, however, detailed information about his background and other aspects of his life is not accessible at the moment.
Dr. Nandipha and her Husband Divorced in 2022
Dr. Nandipha and her husband ended their 9-year marital relationship in 2022. Her husband, Dr. Mkhuseli, was the one who filed the divorce after discovering that something serious was going on between his now ex-wife and convicted Thabo Bester.
Nandipha apparently reconnected with Bester after she wedded Mkhuseli. No one knows how long they worked together before she eventually got busted for helping Thabo escape from prison.
The medical doctor allegedly visited her boyfriend in prison several times and also hung out with him secretly in hotels in collaboration with several prison officials while Bester was still in prison.
Nandipha and her criminal boyfriend met sometime in 2006 while the latter was still studying at the University of Witwatersrand. Magudumana is believed to have worked for him on modeling projects and subsequently became intimately involved with him.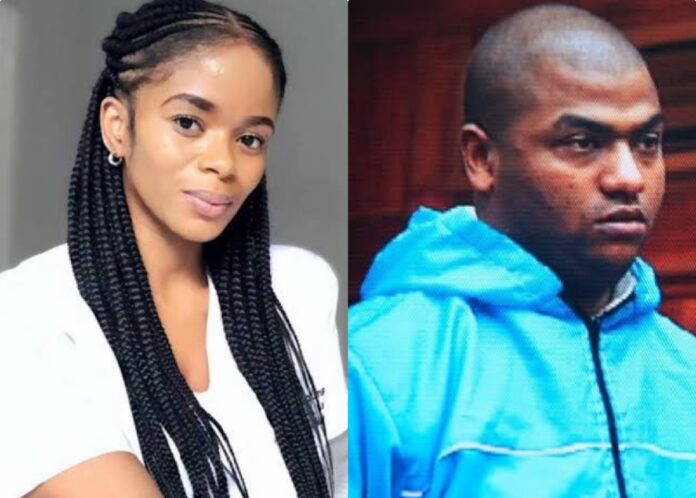 The two lovers, in the long run, ended up not getting married. Nandipha met and married Mkhuseli while Bester continued his fraudulent modeling agency through which he lured unsuspecting ladies and raped them.
Although Nandipha and her husband finalized their divorce in 2022, she still bears his surname – Magudumana.
Dr. Nandipha is a Practitioner in Aesthetic Medicine
Born on September 15, 1989, in Bizana, Eastern Cape, Nandipha is a medical doctor and the founder of Optimum Medical Solutions, a Sandton-based medical facility that offers non-surgery treatments such as botox and chemical peels.
She was raised by her mother in Port Edward, KwaZulu-Natal. She attended Port Edward Primary School and completed her high school education at Port Shepstone High School.
Nandipha majored in medicine at the University of the Witwatersrand and later graduated with a Bachelor of Health Sciences degree (BHSc) in Biomedical Sciences and a Bachelor of Medicine and Bachelor of Surgery (MBChB).
Today representing Optimum Medical Aesthetics and so proud of to part of this journey with #MissSA2019 pic.twitter.com/CvvTp668L5

— Dr.Nandipha (@DrNandipha) August 9, 2019
She started practicing aesthetic medicine in 2017 when she opened her Sandton medical facility. Being a high-flyer, Magudumana greatly excelled in her field and also earned the respect of her colleagues and members of the public as a medical practitioner.
Magudumana emerged as one of the Mail & Guardian 200 Young South Africans in 2019 for her enviable achievements and all the impressive work she has done through her skincare and aesthetics facility.
Who has She Dated in the Past?
Magudumana may have probably been romantically involved with some men in the past, however, it is only her extramarital relationship with Bester that is publicly known.