Amanda Manku's alleged baby daddy is Pule Ekstein, former Kaizer Chiefs midfielder.
When the Skeem Saam actress announced her pregnancy, she was still dating the footballer, and that's why many assumed that Ekstein was Amanda Manku's baby daddy. The actress is reportedly expecting another child with her husband as she tied the knots in a traditional wedding ceremony in late 2021.
Amanda Manku Welcomed Her First Child in 2017
Lizzy from Skeem Saam took to social media to share her joy of entering into motherhood journey in 2017. She shared the picture of her baby bump and expressed how glad she was that she'd be welcoming a child with the love of her life. Amanda Manku eventually gave birth to a baby boy and never revealed who the baby daddy was.
Is Pule Ekstein Amanda Manku's Baby Daddy?
Amanda Manku was reportedly dating Hendrick "Pule" Ekstein when she gave birth to her first child. Thus, it was assumed that the South African footballer was the father of her son. She subsequently had another child with her then-boyfriend before they decided to go their separate ways.
While dating, the former couple never denied or confirmed the speculation about Pule being Amanda Manku's baby daddy. They had a long-term relationship that nearly crashed at some point due to allegations of cheating on the part of the TV presenter. The two, however, stuck to each other throughout the period.
Cheating Scandal
In April 2017, Amanda Manku was embroiled in a cheating saga as a newspaper report claimed that she was visiting Bloemfontein frequently to spend time with her lover, Kabelo Mahlasela, who was playing for Bloemfontein Celtic at the time.
Before long, rumors of the actress dating two football players started making waves in the media. Hearing about the false accusation, Amanda quickly debunked the rumor and clarified the situation by stating that she was still dating Pule Ekstein and had never met Kabelo in person.
She agreed to frequently visiting Bloemfontein, but she made it clear that it was strictly for work and never met with the Bloemfontein Celtic player during her visits. Kabelo also denied having any kind of relationship with the Matrics Uploaded host.
Are Amanda Manku and Pule Ekstein Still Together?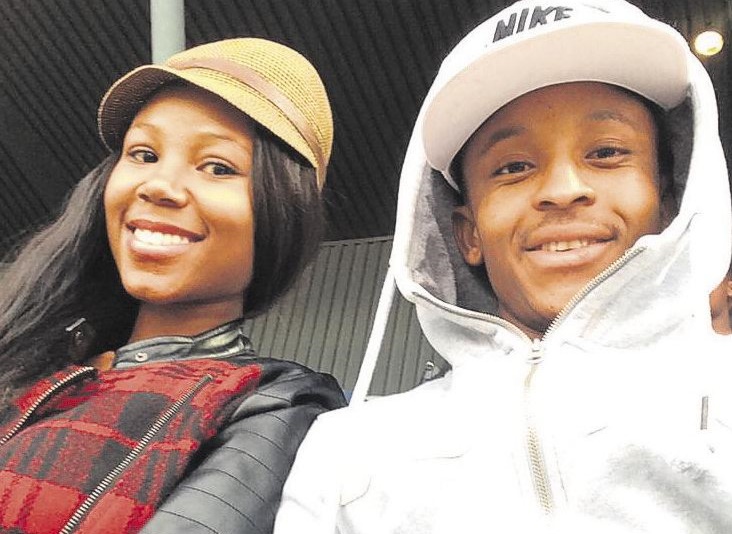 Although Lizzy from Skeem Saam and Ekstein seemed to be relishing a blissful romantic affair and many were expectant that the relationship would move to the next level, it was quite a shock for her fans to hear that the comely actress exchanged vows with Mr. Tau in late 2021. This showed that Amanda and Pule Ekstein secretly had an amicable breakup that didn't attract media attention.
Amanda Manku's alleged baby daddy, Pule Ekstein, is a Bekkersdal-born footballer who played for Kaizer Chiefs as a midfielder from 2014 to 2019. He had brief stints at Azerbaijan Premier League clubs, Sabah FC and Sabail FK, before moving to AmaZulu FC in 2021.
Who Is Amanda Manku's Husband?
Amanda Manku's husband is known as Mr. Tau. The two became man and wife in December 2021 when they had a traditional marriage ceremony. Sharing her joy with her fans, the TV presenter posted pictures of herself and her husband on her Instagram handle.
She stated in the post that when she met her future husband, she never knew that the relationship would lead to marriage. Even though the actress had a terrible year after losing her mother and grandmother on the same day in May 2021, she later had something to be happy about at the end of the year.
The 32-year-old was happy that her mother and grandmother gave them their blessings before passing away. Manku sees her significant other as Godsent as he has rewritten the definition of love for her. From her recent Instagram post with the caption "Why does this look like a pregnancy reveal picture?", it is believed that the lovely couple is expecting their first child together, and we wish them all the best in their union.