In the same way that Amazon has evolved from being a platform created to sell books to a platform that sells various items, including digital and financial services, Shoprite has also grown from being a store where you get to buy things to a platform that also takes care of your financial needs as regards transfer of funds. That is what the giant South African store has achieved with the Shoprite money transfer.
The service makes it possible for individuals to walk into any Shoprite store across South Africa and send or receive money to or from individuals in any part of the country where they can also access Shoprite stores. The good news is that while this service comes with many benefits for users, it is equally very easy to use.
What Exactly Is The Shoprite Money Transfer Service?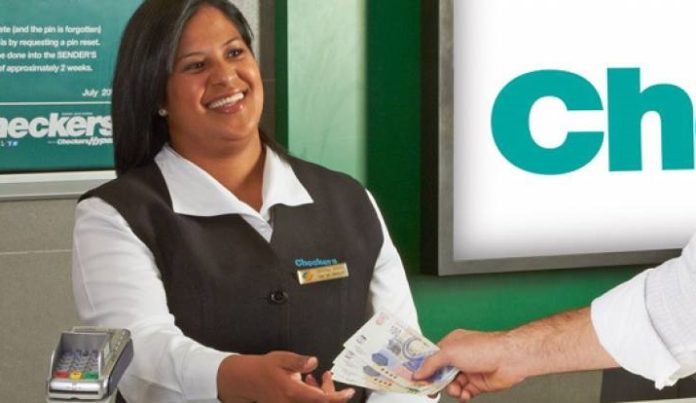 The Shoprite Money Transfer is a service introduced as part of the Shoprite Money Market services. Other services in this line include airtime top-ups, flight booking, bus ticket services, and gift vouchers among other things.
The money transfer service is designed to make it possible for individuals to send and receive money across South Africa. The unique thing about the service is that it makes it possible for anyone in the country, with or without bank accounts to receive funds sent to them.
What makes it even more fascinating is the fact that even beyond the country, the service is also available in other Southern African countries such as Lesotho and other countries across the world where Shoprite operates such as Ghana and Malawi.
It Works In A Simple Way
How the service works is pretty much simple as you can send and also receive money. However, the processes for each differ slightly.
How to Send Money Via the Shoprite Money Transfer Service
To send money using this service, kindly follow the steps below:
Walk into any Shoprite store closest to you
Ensure that you are with your original green book or card ID
Kindly present the amount you wish to transfer, as well as your documents to the teller
For your Money Market transfer number which is very important, you will be made to select a 4-digit PIN number
With that done, the store will guide you on how to complete your transaction successfully.
How to Receive Money Via the Shoprite Money Transfer Service
If the service is used to send money to you, withdrawing your cash is just as easy as sending it. Here are the steps to take in withdrawing:
Walk into any branch of Shoprite store in South Africa
Head for the Money Market counter with your necessary documents; original green book or card ID
The money transfer number will be requested
Once you provide the number, you will also need to provide your PIN.
If all information you provide is accurate, you will get your money instantly.
The Many Benefits Of The Service
The mere ease with which money is transferred via the service and received is on its own, a huge benefit. Nonetheless, here are other benefits you get with the service:
The first benefit of this service is that it does not require the sender or receiver to have an account before you can send or receive money. This means that anyone can send or receive money with all the ease in the world.
Secondly, The transfer process is instantly done so that the receiver doesn't have to wait for long in cases of emergency before cashing out.
There are no hidden charges on the part of the receiver of the transferred funds.
Even when banks are closed, you can still make use of this service as Shoprite stores work for a longer time than banks, including weekends.
There Is Also The Shoprite International Money Transfers
For those who have people in other parts of the world, you can make use of the Shoprite international money transfers service to send money to your loved ones and business partners. You can use the service to send money to individuals in more than 100 countries around the world, using different currencies.
There are different types of transfers available for one to use such as bank transfers where you can send money to a bank account via a wire transfer in a different country; cash pickup transfers in which one will go to a pickup location to collect money sent (you can find such locations in any Shoprite store); and mobile money transfers which send funds directly to one's mobile wallet.
The time it takes for the recipient to collect money sent through this means depends on the country you are making the transfer to, as well as the type of transfer since some transfers such as mobile money transfer will take less time compared to wire transfer to a bank account.
Other Important Details You Need To Know Before You Can Make Use Of This Service
As stated, making use of the Shoprite Money Transfer service is an easy process that comes with many benefits, but at the same time, there are a number of important things that one must keep in mind before taking advantage of the service. some of these things include the following:
1. There is a limit to the amount you can send
Although a minimum amount has not been provided regarding what can be transferred, there is a limit to the amount that can be transferred in a day, as well as in a month. In a day, one is allowed to transfer a maximum amount of R5000. In a month, you are only allowed to transfer a maximum of R25,000. Note that no matter the amount you are sending, the service charge is always the same.
2. It is not free for the sender
While the receiver of transferred funds through the Shoprite money transfer service is entirely free of any charges, it is not the same for the sender. Each transaction one carries out when sending money comes with a service fee of R9,99 per transaction.
3. There is a Shoprite service that allows transfer to other countries
While the Shoprite Money Transfer can be used to make money transfer within the country, one can also make use of the Shoprite international money transfers to send money to different countries around the world and banks can be used in this regard.
FAQs About Shoprite Money Transfer
How long does it take to transfer money?
Using this service, it takes about 5 minutes to complete a transaction and for the money to be sent and received.
Do I need to have a bank account?
No, you do not need to have a bank account before you can transfer or receive money through this service.
What is the least amount that can be sent?
With no minimum amount stated, you can send any value from R1.
What is the highest amount that can be sent?
In a day, this service only allows you to send a maximum amount of R5,000 while in a month, you are not allowed to send more than R25,000.
Can I Withdraw Money Sent via Shoprite at a Bank?
Money sent to you through the Shoprite Money Transfer service can only be received via the same service, hence, you will not be able to make a withdrawal of these funds via the bank. In the same manner, you cannot withdraw money sent to you through your bank account using this particular service.