While it was launched to help customers spend less and save more when buying home appliances, a lot of users do not actually know what the Shoprite Xtra Savings Card is used for, and as such, they are not taking advantage of this generous offer. The idea behind the reward card is totally customer-oriented. Aside from the fact that customers stand the chance to benefit from regular use of the card, the process of signing up is also very easy and straight to the point. To cap it all up, Shoprite has provided different convenient ways of signing up to suit the preference of all kinds of users.
What You Need To Know About The Shoprite Xtra Savings Card
Since the establishment of the Shoprite Group of Companies in 1979, it has grown to become the largest food retailer in Africa. Currently, Shoprite group of companies has over 2000 stores in 14 African countries.
Following the success of the Checkers Xtra Savings reward program, Shoprite decided to launch the Shoprite Xtra Savings Card on the 12th of October 2020. The Checkers Xtra Savings reward program had about 5 million customers signed up and it saw customers across the country gain back R1 billion cumulatively in discounts and savings in 2019.
The Shoprite Xtra Savings card was launched at a time when COVID-19 lockdown measures had created a huge strain on the finances of a lot of people. Therefore, an initiative that helped customers buy home appliances at a discounted rate was a welcomed one.
Shoprite hopes that the Xtra Savings card will one day grow to become the largest reward program in Africa, and will benefit the over 19 million people who patronize Shoprite. So, if you have not started taking advantage of this offer, you should.
Easy Ways To Sign Up For Shoprite Xtra Savings Card
According to Neil Schreuder, the Chief of Strategy and Innovation for the Shoprite Group, the success of the Xtra Savings card is based on its simplicity. Aside from all the benefits that customers get, signing up is also very straight to the point.
There are a variety of ways to sign up for the Shoprite Xtra Savings card reward program without visiting an offline retail shop. But if you do not have internet connectivity, you can visit a shop as other methods may require a smartphone and mobile data.
You Can Sign Up For The Reward Card On WhatsApp
Shoprite is in no way taking chances when it comes to simplicity. Just as you chat with friends and family on WhatsApp at your own convenience, you can also sign up for the Savings Card just by chatting on WhatsApp.
The only limitation to this method is the fact that it requires that the customer has a smartphone and sufficient data bundle from any South African network provider. To sign up for the Xtra Savings card on WhatsApp, follow the steps below:
Download WhatsApp on your mobile phone
Install and register your mobile number on the app
Save the Shoprite WhatsApp number (+27 87 240 5709) on your mobile phone
Send 'Hi' to the number, and proceed from there
Signing Up For The Shoprite Xtra Savings Card Can Be Done Using A USSD Code
The good old method of using USSD code for signing up for anything with our phones has remained the easiest and most convenient method. When it comes to signing up for a Shoprite Xtra Savings card, using the USSD code is still the most convenient, as it does not require data or a smartphone.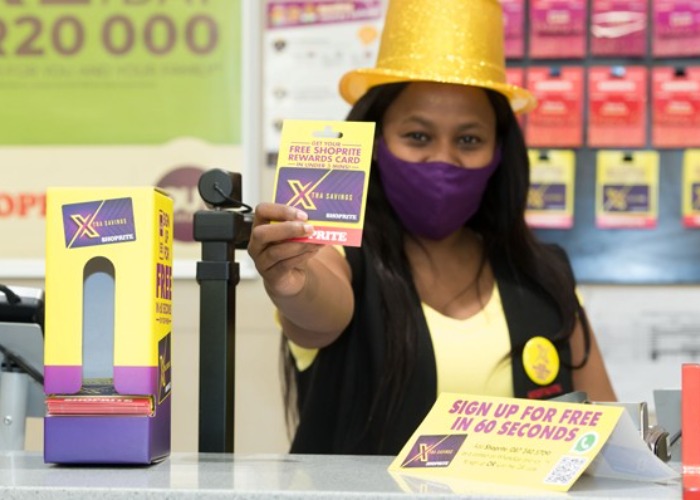 Here is how to sign up for Xtra Saving using a USSD code:
Open the dialer app on your phone
Dial *134*569*CARDNUMBER#
You Can Also Sign up For The Savings Card Online
You can sign up for Shoprite Xtra Savings Card online. Just like WhatsApp, signing up online also requires that you have a smartphone and a sufficient data bundle. Here is what you have to simply do:
Visit the official Shoprite website
Tap on the menu bar at the top left corner of the home page
Scroll down to the bottom of the page and click on Xtra Saving
Tap on About Xtra Saving
Click on the red Sign Up Now button at top of the page
Enter your email or mobile number
Input your name, surname, mobile number, and South Africa ID number
Click on Next and proceed to complete the second form
Benefits Of Using The Shoprite Xtra Savings Card
Shoprite customers have everything to benefit from making use of the Xtra Savings card. The company gives any user a 40% discount on everyday household essentials included in the Xtra Savings deal. Here are some other benefits you will enjoy when you use the Xtra Savings card:
Notification on any promotion on products you may like
Funeral benefits up to R4500
Entry into exciting competitions
VIP assess to promotions and events
One rand back each time you shop with Planet Bag
You will be able to see your savings on your till slip
Free airtime anytime you buy products you love
Terms And Conditions For Using The Xtra Savings Card
Before you use the Shoprite Xtra Savings card, it is advised that you understand the terms and conditions attached to it. This includes all you need to know, as well as your rights vis-à-vis the rights of the chain retail outlet, Shoprite.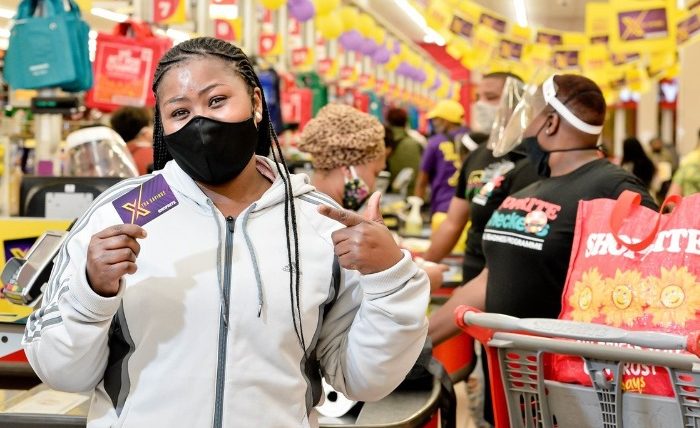 The first thing you should know is that only people with a valid ID card number and who are above the age of 18 are eligible to sign up for the Shoprite Xtra Savings Card. Also, those who are below the age of 18 are not allowed to purchase alcohol or any product that contains tobacco with an Xtra Savings Card.
Shoprite stores information that you provide to them while signing up and will also track your purchases in order to identify the kind of goods you are interested in. That way, whenever there is a promotion for those kinds of products, you will be notified.
But, if you are not comfortable with your information being stored, you can ask for the data to be deleted but you should know that doing this would mean that you would not receive notifications for promotions and reward programs. Shoprite also assures users of the safety of their information, according to the company, they do not sell customers' information to third parties for marketing or advertisements.
Lastly, as awesome as the Shoprite Xtra Savings card reward program is and no matter how much you are benefiting from it, keep in mind that it is born out of the benevolence of the company and can be withdrawn anytime they deem it fit.
If you accept all of these terms and conditions, head to the official Shoprite website to sign up and use your card to enjoy huge discounts.