Sometime in September 2020, Multichoice announced its decision to launch the DSTV Rewards Loyalty Program. The program, according to them, is designed for customers who meet up with their requirements, one of which is staying connected to DStv for at least 3 months. According to the giant company, the DSTV Rewards program is simply a market strategy through which the company appreciates its loyal subscribers for their support and patronage.
The DStv Rewards comes with a whole of special offers. What's even more enticing is that the service is totally free and available to all DSTV subscribers regardless of what package they have subscribed for.
The DSTV Rewards Programme Is Targeted At Loyal Customers
The DSTV Rewards is apparently one of the company's ways of getting their customers rewarded just for being part of the DSTV family. However, there are certain things members of the Rewards program must have in mind. One of them is that once a subscriber cancels or pauses their subscription, they are automatically blocked from accessing the Rewards program until, of course, such a customer resumes their subscription. In addition, on joining the Rewards program, DSTV informs the subscriber about all the available offers, competitions, and challenges they are eligible to participate in.
The main idea here is to encourage subscribers to pay up their DSTV subscription on time or before the subscription expires. Once a customer does this, it increases his chances of gaining rewards. More so, as soon as a subscriber signs up, they will receive an SMS within about 72 hours, containing information about eligibility for the rewards program and when they qualify.
The notification is usually sent out through the contact details they registered on their DSTV account. DSTV also promises Rewards members that apart from just earning stars, they could also have access to competitions and challenges to participate and earn more rewards.
Here Are The Different Tiers Of The DSTV Rewards
There are 4 tiers or levels of rewards available to eligible customers. These levels include Starter, Rising star, Super star, and Legend. The tiers show how many stars a subscriber has been awarded.
The Starter status: This level could be termed the entry-level and is depicted by stars ranging from 0-30.
The Rising star status: Once a customer migrates to this level, his stars increase automatically, ranging from 31 – 60.
The Super star status:  Here, a subscriber owns between 61- 90 stars.
The Legend status: This is the highest tier, and it ranges from 91 stars and above.
Benefits Of Each Tier And How To Get It
The DStv Rewards stars are awarded based on a range of the customer's activities such as their subscription package, how long they have been a DStv subscriber, how often they pay their subscription (specifically if they pay up before their subscription expires), and the package and quality of services a subscriber is running.
For instance, subscribers who use Showmax or rent BoxOffice movies, or even stream from the DSTV app are rewarded with stars. The number of stars awarded varies such that a subscriber could earn as many as 10 stars just by staying connected for 3 months consecutively. 15 stars could be earned just by being a long-term subscriber, and it goes on. So, the idea is, the higher the number of stars a subscriber earns, the higher his reward levels.
The DStv Rewards comes in various forms, ranging from free bouquet upgrades, free package upgrades, box office movies, event tickets, special birthday gifts, offers on Showmax, Uber Eats delivery, and food vouchers or service vouchers to cover technical support. Interestingly, it doesn't just stop there, as DSTV promises to provide more variety of freebies in the future.
What Are The Requirements For Joining The Programme?
It takes little to nothing to become part of the DStv Rewards programme. For clarity purposes, we would like to reiterate that it is absolutely free to join the scheme. However, there are certain conditions you must meet. These conditions qualify you for the programme and also give you an edge over others.
They include the following:
First, you must be a resident of South Africa.
You must be an active DStv subscriber.
You must have attained the age of 18 and above.
Step-by-step Procedure For Checking Available Rewards On Your DStv Account
If you are a DStv customer and you want to check your available rewards, you must, first of all, ensure that you are eligible for the program; otherwise, you may not pull through the task. Once you fulfill the conditions, follow the steps mentioned below.
Download the MYDSTV app
Select the Rewards icon to join the program
You will be redirected to the "dashboard" for Rewards, where you can easily view the number of stars you have earned and any special offers available to you.
Interestingly, Multichoice designed more than one way to notify customers about their rewards. This gives room for people to conveniently access their accounts and get the information they want without using one method.
So, you can access available rewards and find out more about them through e-mails, SMS, and in-app notifications. These channels are fast and easy to use. Moreover, you are allowed to thoughtfully select the most convenient medium to receive information about your star level and more.
A Look At The Partners DStv Teamed Up With To Make The Programme A Success
In a quest to further enlarge the DSTV Rewards programme, MultiChoice announced a landmark partnership with a couple of mega brands in the country. The partnership actually went a long way in making the programme better than imagined, and it's been rewarding. DStv's loyal customers, through the Rewards programme, have also benefitted immensely through the program.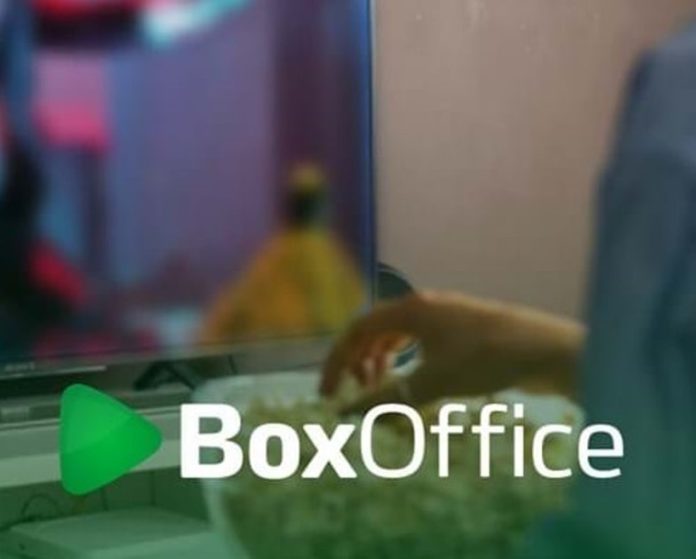 This commendable service, which began in November 2020, has seen customers enjoy some of the juicy offers when they pay their subscription before it eventually expires. The prominent brands DStv teamed up with to make the programme a huge success include Uber Eats, Showmax, and Box Office. It's been the most entertaining reward on DStv, and most customers are making the most out of it.