Zenith Mia is a South African entrepreneur best known as the wife of Jub Jub, the South African hip hop artist and media personality whose real name is Molemo Katleho Maarohanye.
The two have been together for a couple of years but have maintained a low profile on their marriage all these years. Though best known as Jub Jub's wife, a lot is still unknown about the musician's heartthrob, including her date of birth and other personal details.
Zenith Mia's Bio
BIRTHPLACE: Cape Town
ETHNICITY: Italian
HUSBAND:

Molemo Katleho Maarohanye (AKA Jub Jub)

OCCUPATION: Businesswoman
Jub Jub's Wife, Zenith Mia, Is A Businesswoman Born In Cape Town
Jub Jub's wife, Zenith Mia, was born in Cape Town and has Italian roots. Unfortunately, detailed information about her birth, such as the particular year, month, and day she was born, is not open to public scrutiny.
There are also no available details about her family background, family members, and educational qualifications. Given that she was raised far away from the spotlight and media, it is difficult to tell what her life looked like before her connection with Jub Jub.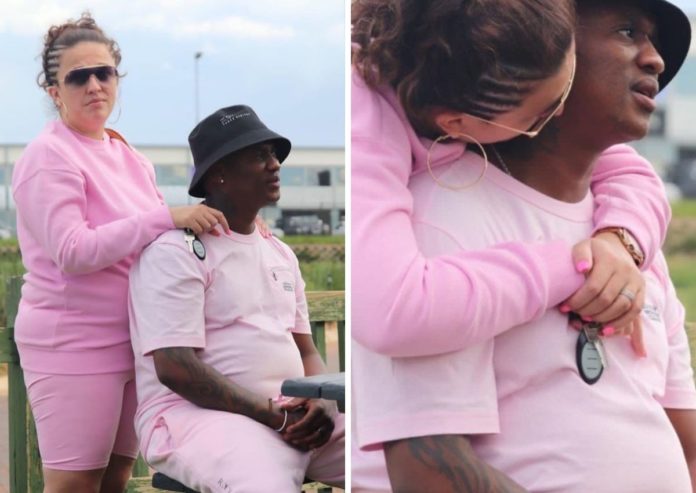 Presently, she makes a living as an entertainment personnel. She is said to be the director of Rare Breed Entertainment, but there is no available information about her brand. It is not also known if she runs the business with her husband, who is an established musician.
Since there are no details of her job, it is difficult to tell when exactly she started the job, the people she has worked with, the notable projects she has done, and how successful she is generally. There is no trace of Zenith on popular social media platforms like Facebook, Twitter, and Instagram.
Although no one knows exactly why she decided not to be active on social media, her decision may have been triggered by some happenings in the past. The Cape Town-born businesswoman is rarely seen together with Jub Jub in pictures. She apparently hates cameras and loves to stay far away from the media, and shuns public attention.
It is also believed that her husband's decision not to get the public involved in their marriage could result from his messy relationships with women in the past and the drama that came with them. Whatever the case, the two are happy with their decision, and it's been paying off.
Her Husband Is Celebrity Musician And TV Personality
Born on June 29, 1980, in Soweto, Orlando East, Molemo Katleho Maarohanye is a media personality and popular TV host famed for hosting notable shows such as Uyajola 9/9, You Promised to Marry Me, and Uthando Noxolo.
Before his imprisonment, Jub Jub was one of the highest-selling rappers in the country, having achieved platinum status for his albums "My Shine" and "Rare Breed." The hip-hop artist and his friend Themba Tshabalala were sentenced to 25 years in jail each for murder, attempted murder, and three related offenses in December 2012.
The two killed four school children and left two with damage to the brain while drag racing under the influence of hard drugs on a public road near a school. Their murder conviction was subsequently overturned to culpable homicide while their sentences were reduced from 25 years to 10 years, beginning in 2012.
Mai's husband was released on parole on January 5, 2017, after serving his term. He currently hosts the Moja Love reality show, Uyajola 9/9, and has released some hits between 2019- 2021.
Zenith Mia and Jub Jub Met In Prison
Love can be found anywhere, and this is true for these two. Mia and Jub Jub's paths crossed for the first time while the latter served his terms in prison for culpable homicide.
For them, it was love at first sight, and subsequently, Mia kept standing by his side even at his lowest point. The musician mentioned in an interview sometime that she was one of those who didn't judge or curse him. Zenith stood by the artist from prison until he was released, and since then, she has never left his side either.
The Couple Has Been Together For Some Years
As mentioned earlier, information on the two's marriage is scarce because they've been keeping a low profile on their marriage since they got married. Jub Jub hasn't publicly mentioned the year and place he and Zenith got married.
However, it is believed that they privately tied the knot shortly after the TV personality's release from prison in 2017. Jub Jub is not quite vocal about his marriage to Mia as he keeps the information about his family affairs to himself.
Zenith And Jub Jub Have Not Given Birth To Any Kids
Mia and Jub Jub's marriage is yet to produce offspring as they have not given birth to any kids. However, Maarohanye shares a son with his ex-girlfriend Kelly Khumalo who doesn't allow him to see their son.
Khumalo had accused the artist in a 2016 interview with MTV Base of abusing her emotionally and physically, which Jub Jub vehemently denied.