Siphesihle Pezi is the wife of Floyd Shivambu, a South African politician serving as a member of parliament for the Economic Freedom Fighters.
Pezi's birth information and exact age are unknown because she maintains a low profile in both her personal and professional lives. Her popularity in the public eye and the local political scene rose dramatically as a result of her marriage to Floyd.
Siphesihle Pezi's Bio
BIRTHPLACE: Mahosini, Limpopo
ETHNICITY: Tsonga
Siphesihle Pezi Hails from Mahosini, Limpopo
Pezi is from a little town in the province of Limpopo named Mahosini. Although she was born and raised there many years ago, nobody is aware of the specifics of her birth. She hasn't made reference to them in public or disclosed her age.
Siphesihle belongs to the Tsonga ethnic tribe, a Bantu ethnic group whose core traditional economy is based on mixed agriculture and pastoralism. They speak the Xitsonga language.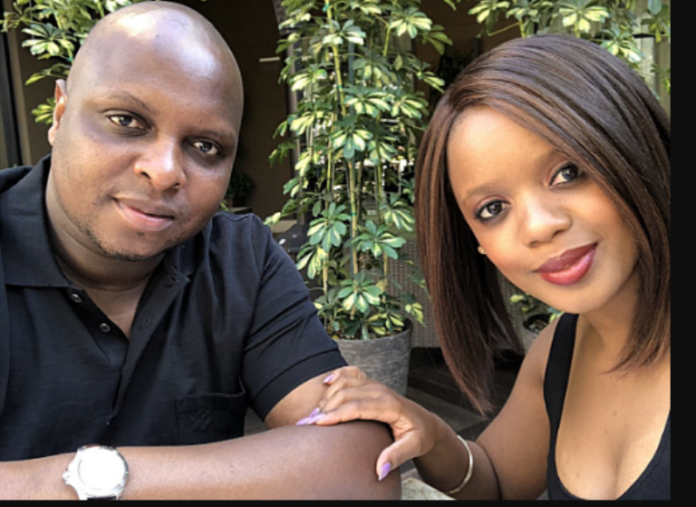 No one is aware of the kind of family she was raised in, the identities of her parents, their occupations, whereabouts, and if she is an only child.
She attended schools in Limpopo for her elementary and high school education, but she hasn't made their names public and it's unclear whether she attended college.
She Works with the African National Congress (ANC)
Pezi had just started working for the South African ruling party (ANC) parliament when she and Floyd got married. Nobody is aware of her current employment status with the ruling party because her title and position have been kept secret.
Siphesihle is highly successful in her own right, despite the fact that her association with Shivambu is mostly responsible for her ascent to fame. She has interacted with a variety of prominent figures in the nation while working as staff in the ANC parliament.
It is unknown if she has any other businesses through which she generates additional revenue; the public only knows that she is employed by the ruling party.
Pezi Became Floyd Shivambu's Wife in 2017
Siphesihle Pezi and Shivambu Floyd got married in mid-April 2017. There was no report on how and when the couple met and how long they dated before getting married.
The first leg of their wedding took place in the city of Cape Town and was strictly based on invitation. The majority of those who were in attendance were members of the EFF national leadership.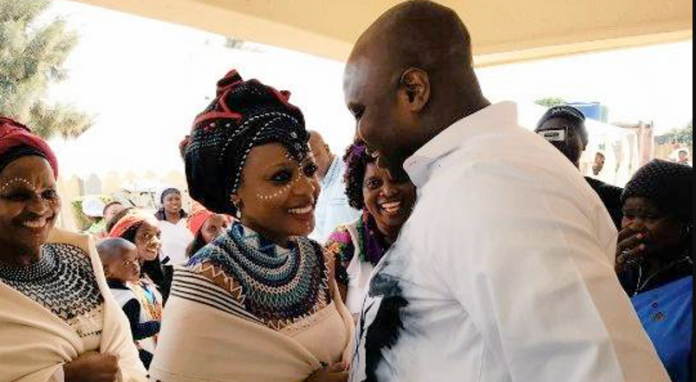 The second/final leg of the grand occasion took place in Pezi's hometown Mahosini Village and was graced by notable figures in the political space including EFF leaders Julius Malema and Dali Mpofu, former ANCYL deputy president Ronald Lamola, former Limpopo MEC David Masondo as well as the Vhavenda King Mphephu Ramabulana.
Their varied political allegiances showed out in their marriage and were a big source of concern for several people. Even at that time, it was claimed that the EFF leader chose not to attend the first leg of their nuptials because he did not feel at ease with Shivambu's decision to marry an ANC employee.
The EFF boss would later rubbish the report stating that he sent a representative and was never having any issue with Shivambu as widely speculated.
How Many Children Does Siphesihle Pezi and Shivambu Floyd Have?
Siphesihle Pezi and Shivambu Floyd's marriage has not produced children. However, there are reports that the two have since secretly divorced after the politician started seeing his chef, Lorna Maseko, who was previously married to Gcina Lukhele.
Although neither Pezi nor the politician has publicly confirmed or refuted reports that they are no longer married, the two reportedly parted ways in 2019 which led to Siphesihle
vacating their matrimonial house in Fourways and moving into an undisclosed location in Johannesburg.
Floyd and Maseko welcomed their first child, a baby girl, together in May 2021 after the latter publicly denied being pregnant with Shivambu's child. 
Celebrity chef Lorna Maseko and EFF deputy president Floyd Shivambu have welcomed their first baby together https://t.co/vPd6Bzn3ML. pic.twitter.com/8VjXkszmjN

— City Press (@City_Press) May 30, 2021
The two are currently in a serious relationship.