Raymond Zondo is the deputy Chief Justice of South Africa who assumed office in 2017. Before becoming Deputy Chief Justice, Zondo had served in various judicial capacities in government, including Judge of the Constitutional Court of South Africa and Judge of the Labour Court of South Africa.
With over 20 years of experience in the Judiciary, Zondo has contributed immensely to the battle against corruption and bad governance. He has served with over three South African presidents, including Thabo Mbeki, Jacob Zuma, and Cyril Ramaphosa. In serving with all these presidents for up to 2 decades, Raymond Zondo has managed to keep a clean record.

Quick Profile of Raymond Zondo

Name: Raymond Mnyamezeli Mlungisi Zondo
Date of Birth: 4th of May 1960
Age: 63 years old
Place of Birth: Ixopo, Kwa-Zulu Natal
Nationality: South African
Relationship Status: Married
Children: 4
Occupation: Legal Practitioner
Best Known For: Zondo Commission
Raymond Zondo Was Born On The 4th of May 1960
Raymond Zondo, also known as Ray Zondo, was born in Ixopo, Kwa-Zulu Natal, on the 4th of May 1960. He was born into a poor home, where his father used to work as a laborer and was not supportive of his family, and to cap it all up, he was one out of nine children.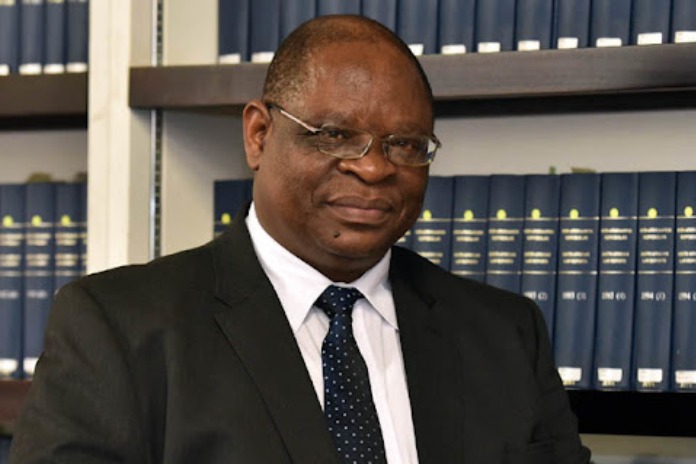 Due to the financial state of his family, Zondo had to take up the challenge of training himself through high school. Fortunately for him, he was able to successfully matriculate from St Mary's Seminary. After matriculating from high school, he was awarded a bursary to study law at the university. Still, considering the financial state of his home, he was worried about how his mother and siblings would fare while he was in school.
Zondo shared his ordeal with a local shop owner, Mr. Suleman "Solly" Bux, who assisted with making plans for his mother to receive a loan in the form of a monthly groceries voucher. This way, he was able to study at the University of Zululand and earn his B Juris. After completing his degree, he went back to Mr. Bux to thank him and inquire what the payment procedure would be, but to his surprise, Mr. Bux requested nothing of him but that he does the same good to others.
He Was Admitted As An Attorney In 1989
After graduating from the University of Zululand, Zondo worked with the Legal Resources Centre for one year until he was awarded a scholarship to do his LLB at the University of KwaZulu-Natal. Since then, he has gone ahead to bag three master's degrees in law from the University of South Africa. These degrees qualify him for the position he holds today and those he has held in the past.
Raymond Zondo started writing his articles of clerkship at the firm of late Victoria Mxenge. Victoria Mxenge was a human rights lawyer and an anti-apartheid activist. After her assassination in 1985, Zondo completed his articles at Chennels Alberton Attorneys, and by 1989, he was admitted as an attorney.
He went on to work as a partner at Mathe & Zondo, where he was more focused on labor law, and at the same time, he worked part-time as a mediator and arbitrator. From 1991 to 1992, Zondo served on the Goldstone Commission, responsible for investigating the political violence and intimidation faced by the people of South Africa in the 1990s.
In 1997, Raymond Zondo Became Judge of the Labour Court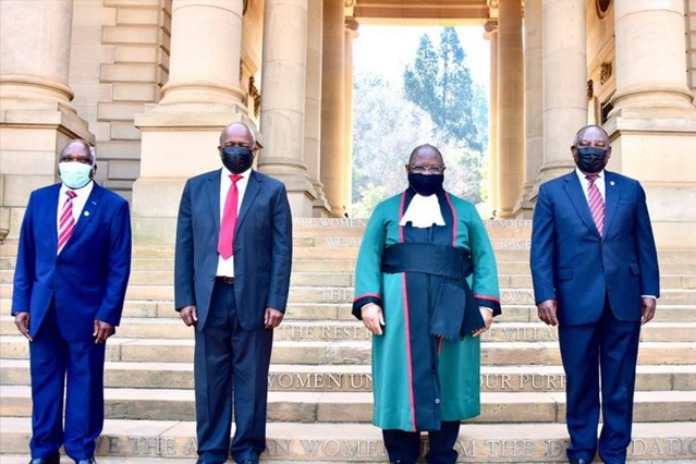 After the apartheid, as South Africa was transitioning into a democratic republic, Raymond Zondo was an active member of the Ministerial team responsible for creating the post-apartheid Labour Relations Bill. In 1996, he was appointed the first chairperson of the newly established Governing Body of the Commission for Conciliation Mediation and Arbitration (CCMA). By 1997, he accepted the appointment of acting Judge of the Labour Court.
Two years later, Zondo was appointed as the judge of the North Gauteng Division of the High Court, which he held till 2012. In May 2000, he was appointed as the Judge President of the Labour Court of South Africa, a position he held for ten years. In the course of these ten years, Zondo serves in different committees, including the head of courts and a five-member panel responsible for investigating discrimination, race, and gender.
On The First Of June 2017, Zondo Was Appointed As Deputy Minister of South Africa
In August 2012, the then president of South Africa, Jacob Zuma, appointed Raymond Zondo as the Justice of the Constitutional Court. After serving in this capacity for about five years, he was appointed as the Deputy Chief Justice of South Africa following Deputy Chief Justice Dikgang Moseneke's retirement.
After the forceful resignation of President Jacob Zuma and the subsequent swearing-in of President Cyril Ramaphosa, Raymond Zondo was not affected by the cabinet reshuffling by the incoming president. This is mostly down to the fact that he has remained scandal-free throughout his career, which is something to be lauded for considering how corrupt South Africa's public office holders are. The only time he faced questioning from the parliament was due to the high living allowance he received as the Judge President of the Labour Court, but he could clear his name.
How The Zondo Commission Come About
After Cyril Ramaphosa came into power, he announced his desire to purge South Africa of corruption of any sort, and since 2018, he has been making efforts to do just that. Unfortunately, many political leaders have been exposed and removed from office as a result of this. One of Cyril Ramaphosa's efforts to curb corruption was investigating corruption allegations laid on former president Jacob Zuma and his administration.
Raymond Zondo was appointed as the presiding Judge for The Judicial Commission of Inquiry into Allegations of State Capture. This accounts for the popular name 'Zondo Commission.' The hearing began in 2018 and has requested the presence of top South African politicians like Jacob Zuma, Mcebisi Jonas, Angelo Agrizzi, Sibongile Sambo, and Des van Rooyen.
In 2020, Jacob Zuma's legal team tried to make Judge Zondo recuse himself from the commission because he was biased and had a previous relationship with Zuma. Still, Zondodo rejected the request to recuse himself.
In March 2021, Zondo laid a charge of contempt of court on former president Jacob Zuma for refusing to testify before the commissioner, and in June 2021, Zondo sentenced Jacob Zuma to 15 months imprisonment. With over 20 years of experience free of corruption allegations, we can agree that Raymond Zondo has an enviable career worth emulating by upcoming lawyers.