Makhadzi (Real Name: Ndivhudzannyi Ralivhona, born 30th June 1996) is a 27-year-old South African musician and singer who gained local attention after she released her single "Tshanda Vhuya" in 2017. Although she is a public figure, very little is known about her birth family. 
The South African music industry is a great platform that has brought into the limelight some of the world's most amazing singers. One of such great talents is Makhadzi, who has surpassed expectations within the little time she has spent in the industry.
Though just 27 years old, this pretty lady has achieved much more than most of her equals and seniors. Her name rings a bell across the country, while her works are well-known to good music lovers, especially her songs "Tshanda Vhuya" and "Matorokisi," which are fan favorites.
Quick Summary Of Makhazdi's Bio
Full name: Ndivhudzannyi Ralivhona
Stage name: Makhadzi
Date of birth: 30th June 1996
Nationality: South African
Residence: Johannesburg, Gauteng
Education: Mukula Integrated School
Relationship status: Dating Zwivhuya Nelwamondo
Occupation: Singer, musician
How Old Is Makhadzi?
Ndivhudzannyi Ralivhona, Makhadzi, is 27 years old born on the 30th day of June 1996, in a small village known as Ha-Mashamba Tshivhangani, just outside Elim in Limpopo province. The singer is a native of Venda, one of the last black groups to have entered the area south of the Limpopo River.
The energetic supernova studied at Mukula Integrated School, where she also completed her grade 12. She later earned a qualification in Public Relations, and currently, she is studying Drama at the largest theatre complex in Africa, The South African State Theatre in Pretoria.
All The Facts About Makhadzi's Family And Siblings
Makhadzi's parents had a total of three children together – the singer and her two siblings. The names and birth details of Makhadzi's siblings are currently not open to public scrutiny. Likewise, their occupation and what they've been up lately are yet to publicize.
The singer is apparently the most famous among her siblings. Their closeness level is unknown, but we believe that they are also doing great in their respective fields of endeavor and share an amazing siblings bond.
Makhadzi Was Raised By Her Mother After Her Parents' Divorce
Their mother raised Ndivhudzannyi Ralivhona and her siblings after she parted ways with her husband. The particular area where they were raised and the number of years they spent there before they left to seek greener pastures haven't been mentioned by the singer.
Makhadzi's mom was mostly involved in her kids' upbringing. However, the singer has an estranged relationship with her. She also admitted that she doesn't spend quality time with her family and the street more.
Makhadzi's Parents Have Kept A Low Profile Since Their Divorce
The reason Makhadzi's called off their marital relationship is still not known within the public space. Though the singer has spoken about her parents and their failed relationship on several occasions, she has never publicized why their marriage ended many years ago.
In addition to this, the names of Makhazi's parents are yet to be revealed publicly, as well as the number of years they lived together as husband and wife before they separated. In an interview, the singer shared that both of her parents are doing great and happy with her successful career.
It is unknown if any of them remarried after their divorce and where exactly they are residing now. However, we know that the singer is close to her parents and tries her best to make both of them happy and provide for their basic needs.
She Started Her Career At The Age Of 12
Though music is her calling, the singer revealed that she began her career as a dancer at 12. She is said to have danced as a member of Makirikiri Musical Group, where she came to discover her passion for singing.
It's been a long journey for the Venda diva. She released her first album in 2012 and now has 6 albums to her name as of 2020. Makhadzi was rejected by TV and radio for the longest time, but she was never discouraged. Today, she has appeared on some TV shows and radio programs, where she talked about her music, personal life, and ups and downs.
Makhadzi First Entered The Music Scene By Performing Popular Limpopo's Wedding Songs 
After figuring out early that she needed to stand out as a singer from other musicians who perform in Pedi, such as the late Thabo Seremi and Pleasure Maja, Makhadzi started performing wedding songs in the Venda language. Weddings are trendy social events in all of Limpopo, so it took little or no time for people to discover her talent.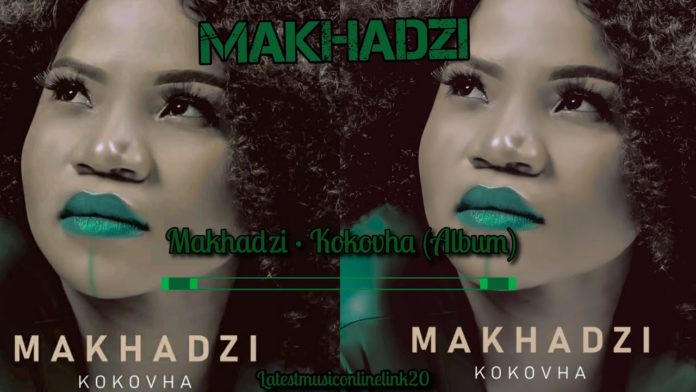 Not long after, Ndivhudzannyi Ralivhona became a local celebrity. She was often seen singing at every wedding in every corner of Limpopo. Before fame, Makhadzi used to perform at Taxi ranks, getting money from people's offerings. In 2017, she won an award at the Limpopo Music Award Ceremony in Best Tshivenda hit.
She Has Recorded Massive Success Since She Debuted
Makhadzi is a huge inspiration to most young people, especially those of them that have a passion for her kind of music. Even outside of the music industry, she is often hailed for promoting and putting the Venda people and their culture on the global map. Makhadzi has been able to do all these and more due to her love for hard work and commitment towards getting to the top of the ladder and dominating the music space in the nearest future.
One Woman Show continues🚀🚀 pic.twitter.com/sNJWVz40B1

— Makhadzi (@MakhadziSA) March 26, 2021
The singer has quite made a name for herself in such a little time she has been around. Though 27 years old, she has achieved much more than most of her contemporaries. Apart from the award she won in 2017, she was nominated in 2018 in four categories at the Tshivenda Music Awards (TSHIMA), namely – Best Tshivenda Dance Artist/Album of the Year, Female Artist of the Year, Tshivenda Song of the Year,
as well as Best Tshivenda Artist of the Year.
Makhadzi was among those who performed at the Royal Heritage Festival and the 2020 DSTV Mzansi Viewers Choice Awards. Her performance was very much outstanding that she was praised for being one of the best performers within the social media space.
DJ Tira is Makhadzi's role model, while Prince Kaybee inspires her a lot. She has collaborated with the likes of Sho Madjozi and Master KG.