Master KG has become an international sensation since his hit song, Jerusalema, hit the airwaves. While that has gotten his professional life on the right footing, the same cannot be said of his love life, which has attracted some recent controversies. Although he has been known for a while to be in a relationship with fellow singer Makhadzi, it emerged that the two have since parted ways, and he has gone in and out of another relationship with Queen Lolly, who is described as his new girlfriend.
Interestingly, the relatively new relationship was not without its scandal and controversies. This has prompted many to want to know everything available about the singer's love life and the woman in his life.
Quick Profile of Master KG
Real name: Kgaogelo Moagi
Date of birth: 31 January 1996
Place of birth: Tzaneen, South Africa
Career: Musician
Past girlfriends: Makhadzi and Queen Lolly
It Was Music That First Brought Master KG and Queen Lolly Together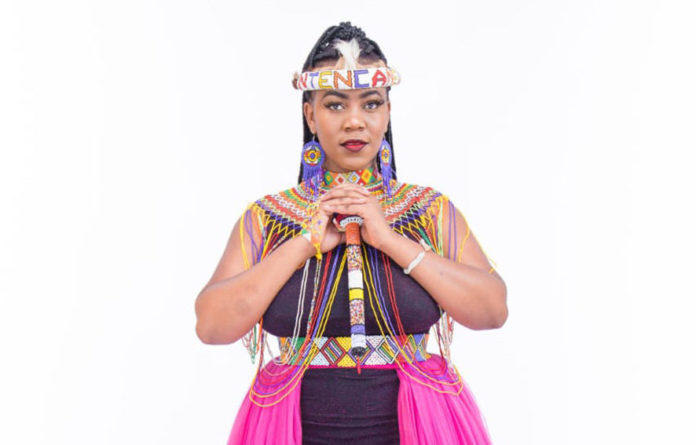 The love story between the duo dates a little much longer than the public knew. According to Queen, they first met either in 2017 or 2018, and she attempted to start a professional relationship with him when she asked him for music collaboration.
At the time, she was in Durban while Master was in Pretoria, and so she would always travel to meet him in the name of making beats, but what he allegedly wanted was sex. She claimed that she refused but later gave in to his desires after moving to Pretoria in January 2020.
What is even more interesting was that they were dating other people when they were having an affair. It was Makhadzi's then-girlfriend that later caught them and made public of the affair on social media, something that angered Queen.
Queen Lolly Claimed Master KG Made Her Abort Her First Baby
As they continued seeing each other, Lolly revealed that they showed each other their HIV status results, so they decided to be having unprotected sex. Unfortunately for her, Master KG did not keep his own part of the bargain to withdraw, leading to a pregnancy. She alleged that when she revealed to him that she was with his baby, he insisted that she had an abortion, something she agreed to after initially refusing.
Born Nomfundo Shezi, Queen Lolly added that he told her she was crazy when she told him she was pregnant, and due to the pressure he heaped on her, she decided to abort the baby during the coronavirus lockdown. Even after the sad fallout, the two continued having an affair until Queen became pregnant for a second time.
Like the first time, she alleged that the Jerusalema hitman insisted that the baby was not his own and that she should have an abortion. This time around, she insisted she would not be a party to that. She stated that she would raise her kid herself, even if it meant as a single mother. She made it clear that she never wanted anything to do with him again.
Queen claimed that when she told him she would reveal what happened between them, he told her to go ahead; he didn't care as she had a boyfriend, so he didn't know why she was all over him. In response, she said all she wanted from him at first was a feature, but he thought she was only good enough for sex. When contacted about the allegations, KG stated that the said pregnancy was not his. He suggested that while they were having an affair, she had a boyfriend.
Master KG Seemed To Have Had Love Life That Was Figured Out with Makhadzi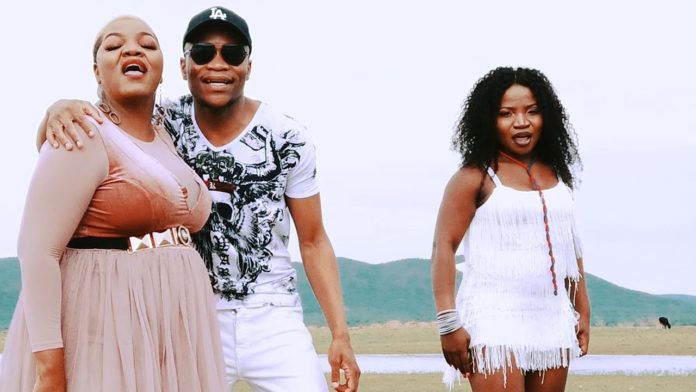 Before he met the new woman in his life, the sensational South African musician had what many would deem as relationship goals with fellow singer, Makhadzi. They were once considered as the celebrity couple of Limpopo. They were said to have started dating sometime in 2016 when they were still yet to break it big into the South African music scene.
Their meeting was in Master's studio, where Makhadzi once worked. Fame came to both while they were still dating, but they only seemed to be stronger as the musician was always there to protect his woman, including on social media when she once became the target of trolls who came at her for makeup she once wore.
When fans believed the two would remain together for always, or at least a long time, Master KG took to his social media to confirm speculation that had lingered for a while, that he was no longer dating Makhadzi. According to him, they had parted ways a few months before then. Makhadzi commented on the post, affirming that they were no longer an item; they had broken up a few months before the announcement, which came in August 2020.
She also asked that fans should respect their decision and privacy. While they were together, the one-time celebrity couple of Limpopo had more than a good time together, as they also recorded and released several songs.
They Ended Their Relationship To Focus On Their Individual Careers
When revealing he was no longer dating Makhadzi, Master KG added that they decided to end the relationship to focus on their careers because they were still young and had so much to achieve. This claim was given credence to by Makhadzi.
While that is what they both claim to be the reason behind their breakup, there are speculations that the cheating case against Master could have also contributed to it, if not the main reason. Makhadzi was said to have once caught them in Master's home, where the two women engaged in a fistfight before the former took to social media to reveal what was going on between the two.
Reports had it that after they parted ways, the Queen of Limpopo dance music would cry herself to sleep due to a broken heart. She would later take to social media to congratulate her former lover as the breaker of her virginity.
His Current Relationship Status Is Unknown
Following the pregnancy case, Queen Lolly made it clear that she wanted nothing more to do with Master KG, calling off their young relationship. She claimed that the only thing the singer was using her for was sex, so she decided to end the relationship.
This time around, KG, who made it clear that he was once in a relationship with Lolly, did not say anything about the breakup. Neither did he make any revelations about the person he is currently dating, if there is anyone. More so, it is unknown if Queen Lolly has gone on to have her child or something happened along the way.