Cassper Nyovest lives in one of the most beautiful luxurious mansions in South Africa located in the high-end suburbs of Kyalami in Johannesburg. The house which cost him a whopping R10 million spans across several acres of land with enough space for a massive garden with tall trees, hedges, and green grass. 
Cassper Nyovest's mansion is regarded as one of the best in the country just as he is one of the most successful rappers to come out of Africa. Besides his music, the Mama I Made It rapper is also known for his luxury lifestyle which he flaunts on and off social media. The rapper, whose real name is Refiloe Maele Phoolo, doesn't hold back when it comes to spending lavishly on himself. His grass-to-grace story is perceived to be one of the reasons he shows off his success just to inspire those still striving to make it in the pursuit of their dreams.
Ever since he acquired the sprawling crib, he has never shied away from opening his doors wide to his friends, families, colleagues, and also showing his fans how beautiful and luxurious the place he spends his nights is.
Cassper Nyovest Bought His Dream House In 2016
It is practically impossible to deny the fact that celebrities like to take things to the highest level. From classy vacations to the choicest cities that most of us can only dream of to multi-million mansions, they seem to definitely have and enjoy the best of everything.
Cassper belongs to the class of celebrities who do not live in a regular home. He lives in an abode he calls his "Dream House". The South African rap act purchased the multi-million mansion in 2016. His luxurious home, located in Kyalami, Johannesburg, is a testament that the celebrity rapper is living the life most celebrities can only dream of.
Shortly after he purchased the beautifully painted white mansion, he granted an interview with South African TV, TshisaLive, where he made some revelations about his newly acquired property. Nyovest disclosed that his sprawling mansion has so many rooms and that he has a place for "everyone".
Cassper Nyovest's Mansion Cost Him A Fortune
Cassper's mansion is every shade of class and luxury. As expected, the apartment cost him millions of Rand but it's worth every dime that was put into it. The rapper bought his mansion at a whopping R10 million.
Interestingly, the musical artist's mansion is not just a serene environment for him alone but also a favorite spot for most of his friends and colleagues in the industry. From his housewarming parties to the all-white Ciroc party hosted in the mansion in 2018, to weekend house parties, the Cassper Nyovest mansion has accommodated a lot of people.
Some notable guests have spent some time in his house, including but not limited to the English singer, songwriter, multi-instrumentalist, record producer, and philanthropist Chris Martin of the Coldplay rock band.
The rapper has also hosted the Nigerian celebrity singer, songwriter, and record producer, David Adedeji Adeleke Jr. professionally known as Davido in his mansion in the year 2018 while working on a collaboration. Nyovest, at the time, posted a video of him and the singer chilling and grooving to a snippet of the track Check on You which was released in March 2018.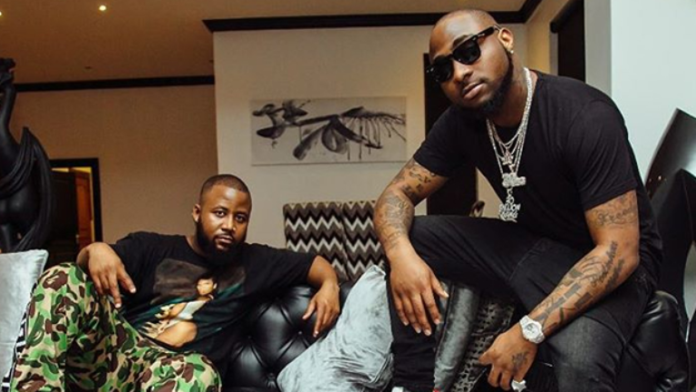 Cassper has never shied away from showing off how beautiful his house is every now and then. In one of his ThrowBackThursday (#TBT) posts on Twitter, the rapper posted a picture of himself and his mother in front of his mansion, with an inspirational caption that read, "TBT to when I bought my dream house and made mama proud". Obviously, that line was a reference to his 2015 smash hit, Mama I Made It.
While it is a known fact that a greater part of the money Nyovest used to acquire the property was made from his music career, the rapper's other sources of income also contributed to making it possible for him to finally buy his dream house.
Cassper has multiple endorsement deals, one of which is his mouthwatering contract with one of the world's bestselling cognac brands, Ciroc. He is in partnership with big brands like MTN, Shoprite, Samsung South Africa, Coca-Cola, KFC SA, Castle Lite, and Nike SA.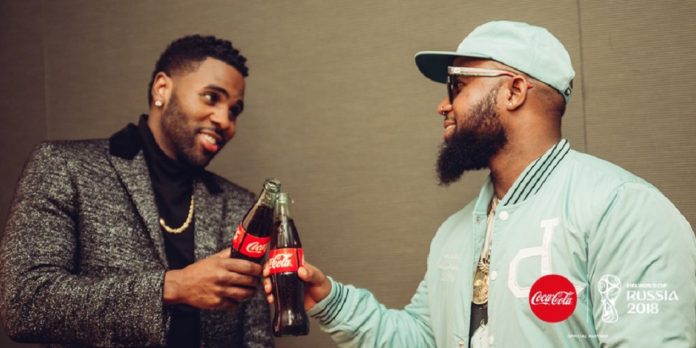 He has also ventured into investments such as starting his own mobile phone signature AG Mobile, which he launched in partnership with South African telecommunications giants MTN in 2015. He has his own record label, Family Tree Records, which he established in 2014.
The Breathtaking Property Is Fitted With Top-of-the-line Features
Rapper Cassper Nyovest's Kyalami mansion is not only surrounded by wealthy neighbors but the whole residence also smells of class. The property has plenty of over-the-top technological amenities and structures, including a new studio and an entertainment area.
Some time ago, he shared a post on Instagram where he was posing on briefs and bare-chested by the pool alongside a huge plaque in his beautiful abode. The huge plaque is a certification of his Thuto Album which made the gold status in 2014 and an additional certification for his two previous albums that went platinum.
The beautiful edifice has a large living room with L-shaped leather seats, HD television, grey furry carpet, grey pillows on the couch, and several art paintings on the walls. Nyovest's dining room is vast with a lovely color mixing that makes the space inviting. The dining also boasts of beautifully patterned seats as seen in a picture he posted of him and Coldplay's Chris Martin having dinner in his house.
In tune with the touch of modern infrastructures and architecture, Cassper Nyovest's mansion has a pool and green grass, a well-dressed garden, and patterned trees, which is in support of the climatic conditions of today's natural habitat. The house also has some strategically placed statues, which are positioned on the environs of the vast compound with perfectly mowed lawns.
Unfortunately, further details about the mansion, including what he uses each room for and the people he currently lives with inside his mansion is not open to public scrutiny. Also, reliable information about the house he was living in before he acquired his new home is still under the radar.
There is no denying that Refiloe Maele Phoolo lives in one of the most magnificent houses in Africa. Ever since he launched his career in the year 2013, he has never slowed down his activities in the industry, neither has he taken a break from making money, nor stopped pursuing his dream.
Summary Of The Features Of Cassper Nyovest's Mansion
A studio
An entertainment area
A large living room with L-shaped leather seats, HD television, grey furry carpet, grey pillows on the couch, and several art paintings on the walls.
A vast dining room with a lovely colour mixing, beautifully made patterned seats.
A pool
Green grass
A well-dressed garden and patterned trees
Strategically placed statues
Perfectly mowed lawns