Jana Bezuidenhout is a South African media personality best known as Errol Musk's Stepdaughter. She is also famous for having a child with her stepfather Errol Musk. Jana's mom married Errol Musk when she (Jana Bezuidenhout) was only four years old, and she grew up with him as the major father figure in her life. Her mom later divorced him, but she maintained contact with Musk.
They later got entangled in 2017, and this led to the birth of a son in 2018. As you can imagine, the revelation of the birth threatened to wreck the whole family, with Musk's former wife and kids and Bezuidenhout's mother revealing their displeasure at what had happened.
Jana Bezuidenhout's Biography Summary
Full name: Jana Bezuidenhout
Gender: Female
Date of birth: 11th of March 1988
Jana Bezuidenhout's Age: 34 years old
Ethnicity: Afrikaans
Nationality: South African
Zodiac Sign: Pisces
Sexual Orientation: straight
Religion: Christianity
Marital Status: single
Jana Bezuidenhout's Children: Elliot Rush Musk
Jana Bezuidenhout's Parents: Mr. Bezuidenhout and Heide-Mari Musk
Siblings: Jock Bezuidenhout, Harry Bezuidenhout, Asha Musk and Alexander Musk
Height in Inches: 5 feet 7
Jana Bezuidenhout's Height in Centimetres: 170
Jana Bezuidenhout's Weight: 54 kg (119 lbs)
Body measurements in inches: 34-23-34
Body measurements in centimetres: 86-58-86
Jana Bezuidenhout's Net worth: $100k
Famous for: Errol Musk's stepdaughter who had a child for him
Jana Bezuidenhout's Instagram: @Janaloves_life
Twitter: @janaloves
Facebook: janabezuidenhout
Jana Bezuidenhout is the Daughter of Mr. Bezuidenhout and Heide-Mari Musk
Jana Bezuidenhout was born on the 11th of March, 1988. Her nationality is South African, while her nationality is Afrikaans. Bezuidenhout's family background includes her late father, Mr. Bezuidenhout, and two brothers of full blood, namely Jock and Harry. She additionally has two maternal half-sisters – Alexander and Asha. Jana Bezuidenhout's mom is Heidi-Mara Musk.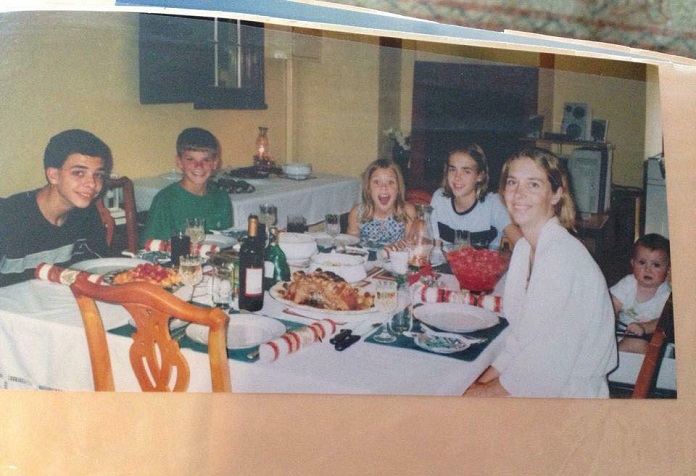 Her Father Died While She Was Quite Young, and Her Mom Married Her Step Father, Errol Musk, in the Early 90s
Jana Bezuidenhout's dad died in a car crash while she was a toddler, and her mother took to raising her and her brothers all by herself. She later became friends with Errol Musk, a wealthy engineer who was a divorced father of three. The two hit it off over their similar experiences and started dating. They later got married in 1992.
At the time of the marriage, Jana Bezuidenhout was only four years old; she and her siblings moved in with their mom and stepfather. They spent the next several years living with their stepfather, and he became the only father figure she ever knew. He guided her and her siblings through childhood and into adulthood. He also provided for the entire family.
Jana Bezuidenhout's mom and Errol Musk also welcomed two daughters in their marriage, namely, Asha and Alexander. Jana Bezuidenhout grew up with her half-sisters and brothers on their stepfather's property in a suburb of South Africa. She also got a chance to interact with some of her stepfather's children, including Elon Musk, who would later grow to become a technopreneur and the richest man in the world.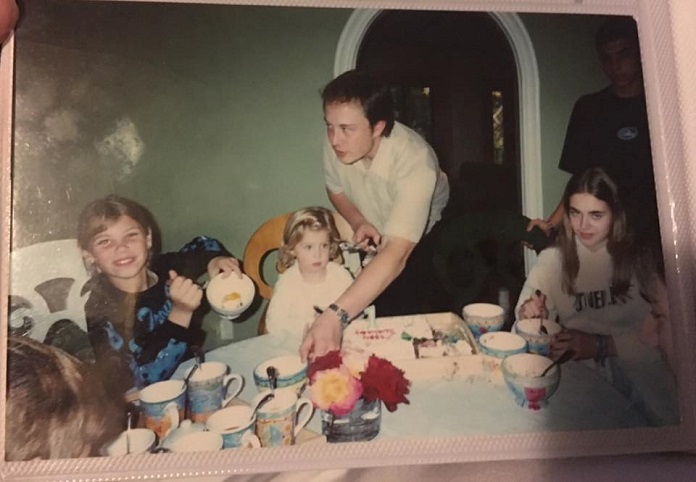 Jana Bezuidenhout had a Son for Her Step Father, Errol Musk, Eight Years after Her Mom Divorced Him
The marriage between Jana Bezuidenhout's mom and Errol Musk lasted 18 years before the couple divorced around 2010. By this time, Jana Bezuidenhout was already in her early 20s, so she assumed a mature perspective about the divorce. She did not allow the split to ruin the familial relationship she had with her stepfather. She, therefore, remained in contact with him as the years went by.
During this period, Jana Bezuidenhout did her best to establish her career. Like other young people of her age, she also dated and landed a steady boyfriend. The relationship between her and her boyfriend grew strong for several months, but in 2016, they had a terrible quarrel. He threw her out of his house, and she sought refuge in her stepfather's house. They ended up sleeping together, and that brief affair resulted in a pregnancy.
Jana Bezuidenhout later gave birth to a son named Elliot Rush Musk around mid-2017. Errol Musk was initially hesitant about whether he genuinely fathered the child and demanded a DNA test. It later confirmed his paternity, and he asked Bezuidenhout to come and live with their son on his property in the town of Langebaan.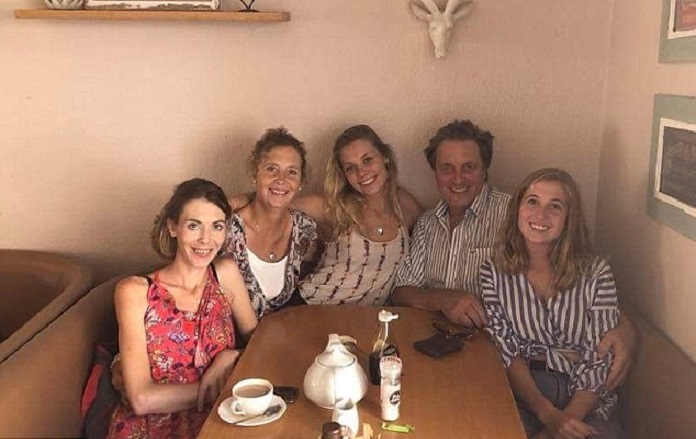 The Birth led to a Lot of Criticism from Jana Bezuidenhout's Mother
Jana Bezuidenhout and Errol Musk managed to keep the news of the birth of their son private for several months. It later became public knowledge in 2018 and caused a scandal of magnificent proportions. First was the fact that there is a 42-year-age difference between Jana Bezuidenhout and Errol Musk.
Another problematic issue was that Jana had gotten pregnant for her stepfather. Whichever angle one chooses to look at it from, the optics of the whole thing was simply bad, and major tabloids all over the globe carried the news. Members of the Musk family did not also hide their feeling.
Jana Bezuidenhout's mom, Heidi-Mara Musk, described her former husband as a bad man who had ruined everything for the whole family. She stated that he had not only humiliated the whole family but caused them an incredible amount of pain. She also made it known that they were furious with him for getting his stepchild pregnant.
Elon Musk and other Members of the Musk Family Were Also Incensed about the Issue
Another person who let rip her feelings on the whole issue was Errol Musk's first wife, Maye Musk. She stated that she had put in a lot of work trying to transform Musk while they were married but had now realized that it was an impossible task. On her part, Errol Musk's daughter, Alexander, who is Jana's half-sister, described her father as insane and mentally ill.
Errol Musk's eldest son, Elon Musk, never addressed the issue publicly, but inside sources revealed that he was incensed by the whole thing like other family members. He saw it as another confirmation of how terrible and evil his father was. The Tesla CEO had earlier granted an interview to Rolling Stone in 2017 in which he took his dad to the cleaners. He described his father as terrible and stated that he had committed any sort of evil that one could think of.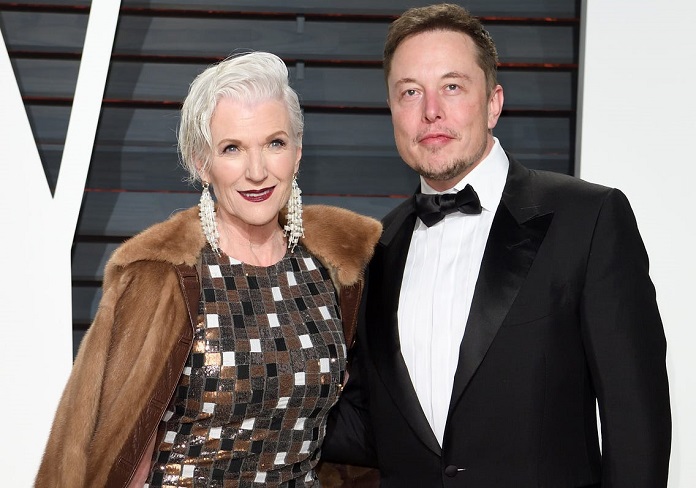 Errol Musk Described the Birth of his Last Child as God's Plan
All the backlash forced Errol Musk into a defensive position. He maintained that Elliot Rush Musk was not the result of some long relationship but was conceived in the heat of the moment after Bezuidenhout's boyfriend had thrown her out. He admitted that it was a mistake but said he would never refer to the boy as such, choosing to see him as God's plan.
The senior Musk also hit back at his detractors. He stated that he couldn't remember his ex-wife, Heidi-Mara and that she was still begging him to take her back. He also expressed his dissatisfaction with his children and chided them for not being more supportive and understanding.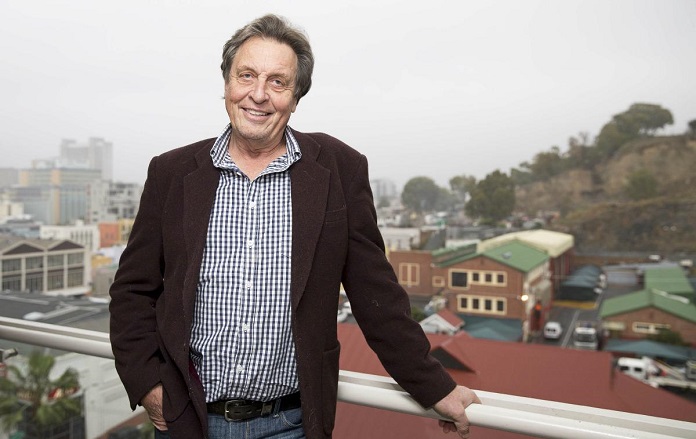 Jana Bezuidenhout is Now Focused on Raising her Son
It has been four years since the scandal broke out, and Jana Bezuidenhout has moved on with her life. She is lavishing all her love for her son and usually joins hands with other moms to organize activities such as Halloween trick or treating parties. She has also re-established good relations with her mom, sisters, and brothers.
Though some publications have referred to Jana Bezuidenhout as Errol Musk's girlfriend, this is not true. Musk has maintained that there is nothing more between them and that Bezuidenhout and their son are only living on his property. The young lady also posted that she was in a relationship on Facebook on the 25th of September 2021. Though she did not reveal who her beau was, it can confidently be said that she is not dating Errol Musk.
She Formerly Worked in an Old People's Home
While it is difficult to tell her present occupation, Jana Bezuidenhout formerly worked in an old people's home, Aandskemering ACVV Tehuis vir Bejaardes, in Malmesbury. Before working there, she attended high schools such as Swartland High School and Hoerskool Randburg. she also attended the Noupoort Christian College in Malmesbury.