Chip Hailstone is a 54-year-old American television personality who gained fame following his appearances on Life Below Zero, the popular documentary television series.
Life Below Zero is a documentary TV show that captures the day-to-day and seasonal routines of subsistence hunters as they eke out their livelihoods in the isolated wilderness of Alaska. Chip Hailstone, who is a hunter and trapper, features in the series alongside his family members as they live in the remote part of Alaska known as Noorvik, where they basically survive off the land, hunting for food and engaging in trade by barter.
Summary of Chip Hailstone's Biography 
Full name: Edward V Hailstone
Nickname: Chip
Gender: Male
Date of birth: March 8, 1969
Chip Hailstone's Age: 54 years old
Ethnicity: White
Nationality: American
Zodiac Sign: Pisces
Sexual Orientation: Straight
Religion: Christianity
Marital Status: Married
Chip Hailstone's Wife: Agnes Hailstone
Chip Hailstone's Children: Tinmiaq, Iriqtaq, Mary, Caroline, and Qutan Hailstone
Chip Hailstone's Parents: Daniel Franklin Hailstone and Mary Lois Hailstone
Chip Hailstone's Height in Inches: 5 feet 9 inches
Chip Hailstone's Height in Centimetres: 175 cm
Chip Hailstone's Weight: 77 kg
Chip Hailstone's Net worth: $200,000
Famous for: Being a TV personality
Chip Hailstone Was Born 54 Years Ago in Montana
Chip Hailstone, whose full name is Edward V Hailstone, was born on the 5th of March 1969. He is now 54 years old as of 2023, and his zodiac sign is Pisces. Chip was born in the picturesque town of Kalispell in Montana, USA. It was also here that he spent his formative years being raised by his family.
Chip Hailstone was born to a father called Daniel Franklin Hailstone and a mother identified as Mary Lois Hailstone. While details about his parents' backgrounds and occupations remain somewhat elusive, it is generally believed that they were proud Americans and they were also engaged in agricultural pursuits such as farming and fishing.
Growing up in the tranquil surroundings of Kalispell, Montana, Chip's formative years were shaped by the rugged outdoors. It was here that he began to cultivate his skills in fishing and hunting, primarily under the tutelage of his father, as some accounts suggest. Chip's fascination with the life of a hunter took root at a young age, and he nurtured dreams of becoming a skilled hunter himself one day when he grew up. His father imparted essential techniques, teaching him the art of fishing, hunting, and the craft of making tools and equipment – skills that would prove invaluable in Chip's adult life.
Among Chip's close-knit family, he also has a younger brother named Willie. Not much is known about Chip's brother, Willie. However, it is known that he made an appearance on Season 15, Episode 7 of the popular TV series Life Below Zero. This episode provided viewers with glimpses into the sibling bond between Chip and Willie as they prepared to embark on a fishing expedition, showcasing their shared love for the outdoors and their reliance on their learned skills in the wilderness.
Did Chip Have Formal Education?
Very little is known about Chip Hailstone's education. Details about his educational qualifications have remained largely out of the spotlight. It is widely believed that he had a high school education. However, whether or not he went to college is a subject of speculation. But it is most likely that he never went to college.
The kind of education that Chip was more interested in while growing up was the one his father gave him about knowing the basics of hunting and fishing and exploring the wild. Chop was very fascinated with the outdoor life and loved to explore the woods on hunting trips. It was what he lived for.
Chip Hailstone Came To Alaska At Age 19
Chip Hailstone's adventurous spirit has been a defining trait throughout his life. His passion for exploration and the great outdoors drew him towards the mountains and wilderness from a young age. In 1988, at the age of 19, Chip made a life-altering decision that would set the course for his remarkable journey.
Leaving behind his native Montana, Chip embarked on a journey to the remote regions of Alaska. The moment he set foot in this rugged land, he found himself captivated by its untamed beauty, astonishing wildlife, and breathtaking natural landscapes. It was a fascination that ran deep, prompting him to make a life-altering choice: Alaska would become his new home, a place where his destiny would unfold.
This pivotal move from Montana to Alaska marked a turning point in Chip's life, setting the stage for the extraordinary experiences that lay ahead. It was during his time in Alaska that he gained recognition on the popular TV show Life Below Zero, where his skills and resilience in the Alaskan wilderness made him a household name. Furthermore, it was in the challenging yet rewarding environment of Alaska that Chip forged his own family and carved out a legendary status for himself, cementing his place in the annals of wilderness living.
Chip Originally Never Intended To Settle In Alaska
Ironically, despite achieving legendary status in Alaska, Chip Hailstone's initial plans didn't include a long stay in the Last Frontier. In fact, our research reveals that when he first arrived in Noorvik, Alaska, in 1988, at the tender age of 19, he had no intention of putting down roots in this remote corner of the world. He simply wanted to explore the natural landscapes there and return home to Kalispell.
However, the magnetic allure of Alaska's untamed wilderness began to work its magic on Chip. Also, the story of Chip's decision to stay in Alaska wouldn't be complete without mentioning a fateful encounter that altered the course of his life. It was in this vast wilderness that he crossed paths with Agnes, a woman of remarkable beauty and charm. Their connection was so strong that it proved irresistible, ultimately leading to a deep and lasting love between them.
When Chip met Agnes, he decided he was going to stick around Alaska and not return home to Kalispell. Agnes would later become his beloved wife, cementing their bond in the heart of the Alaskan wilderness. Their journey together led them to settle near the banks of the Kobuk River, situated in Noorvik, a remote village nestled in the northwestern reaches of Alaska, just 19 miles (30 kilometers) north of the Arctic Circle.
How Chip Hailstone Rose To Fame Through The Life Below Zero TV Show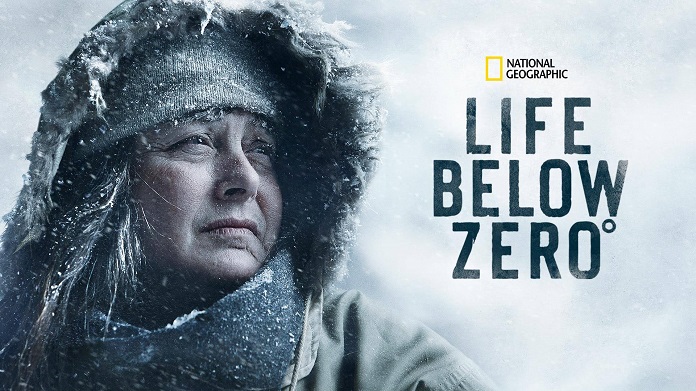 After spending numerous years living in the challenging terrain of Alaska alongside his family, Chip Hailstone's life took a remarkable turn in 2013 when he became a part of the cast of the popular TV series Life Below Zero. Chip's arrival on the show made an immediate impact as he captivated viewers with his hunting prowess and his skilled use of a rifle. The show gained such widespread acclaim that it even sparked interest within the Emmy Awards circuit.
The show Life Below Zero offers viewers an intimate look into the lives of a diverse group of individuals, including Chip Hailstone and his family, as they navigate the unforgiving Alaskan wilderness. Produced by the BBC, the series airs on the National Geographic Channel and has become a beloved staple in the world of reality television.
While the Hailstone family takes center stage, the show also features other tenacious participants such as Sue Aikens, who lives alone near the Kavik River; Glenn Villeneuve, who makes his home in Chandalar; Jessie Holmes, a skilled fisherman and hunter living in solitude with his 25 dogs; and Andy Bassich.
Throughout the series, the Hailstones are depicted facing extreme tundra conditions, showcasing their incredible resilience and adaptability as they not only survive but thrive in the icy, frigid Alaskan climate. Their survival methods are rooted in hunting and fishing, skills they have honed over the years. The Hailstones have become favorites on the show, especially as Chip continuously stuns viewers with his skills in the wild.
The show's excellence in cinematography and editing has not gone unnoticed, earning it four Emmy Award nominations and securing two wins. In 2016, it received the Emmy Award for Outstanding Cinematography in a Reality Program, followed by the 2017 Emmy Award for Outstanding Picture Editing for an Unstructured Reality Program.
One of the defining aspects of the Hailstone family's lifestyle showcased in the series is their migratory patterns. Each season, they embark on new journeys to follow the best hunting opportunities, and the entire family actively participates in all aspects of hunting, fishing, skinning, harvesting, tanning, and crafting. Their deep respect for nature is evident in their commitment to utilizing every part of the animals they hunt, ensuring that nothing goes to waste.
Chip and Agnes Hailstone, along with their children, currently carve out their existence near the Kobuk River in Noorvik, offering viewers a front-row seat to their inspiring journey of survival and self-reliance.
What is Chip Hailstone's Net Worth?
Chip Hailstone and his wife have managed to accumulate a combined net worth estimated at $200,000 as of 2023. While their income streams are diverse, a significant portion of their financial resources is derived from their resourceful endeavors in the challenging Alaskan wilderness.
One source of income for the Hailstone family comes from their resourceful use of the natural world around them. They engage in the sale of animal parts and farm produce, capitalizing on their hunting and farming skills to generate revenue. This aspect of their livelihood not only sustains them but also contributes to their financial stability.
However, the most prominent contributor to their net worth is undoubtedly their involvement in the popular reality show Life Below Zero. Chip Hailstone's role in the series has not only garnered him widespread recognition but has also translated into a substantial income. It is estimated that Chip earns an annual salary of approximately $45,000 from his involvement in Life Below Zero.
Chip Hailstone Is Married To Agnes Hailstone 
Chip Hailstone's wife is Agnes Hailstone, a native Alaskan woman. Agnes, born in 1972, hails from the proud Alaskan tribe known as the Inupiaq. Her roots run deep in the Alaskan soil. In fact, our findings show that is actually the only member of the Life Below Zero cast who has spent their entire life in Alaska. Also, she is the longest-resident of Alaska amongst the cast members of the show.
Our findings also show that Agnes actually has family ties to Alaskan lands that extend thousands of years. Without a doubt, Agnes's life story is deeply intertwined with her ancestral land. Growing up, she received invaluable teachings in hunting and fishing, mastering these essential skills that would later become vital for her survival in the challenging Alaskan wilderness. Her prowess as a hunter and her resilience in the face of adversity make her a perfect match for Chip as they navigate the rigors of life in Alaska.
As we have explained already, when Chip arrived in Alaska in 1988 at the age of 19, he initially held no plans for settling down. However, fate had other plans for him as he met Agnes and fell in love. However, it's worth noting that when Chip Hailstone first came across Agnes, she was already married to someone else. So, they became friends and grew very fond of each other, especially because they both had a deep love for exploration.
Eventually, life took its course, and Agnes's first marriage ended in a divorce, and the stage was set for a new chapter in her relationship with Chip. Their friendship naturally evolved into a romantic partnership, leading them to embark on a journey of marriage. Reportedly, the couple exchanged vows in the mid-1990s, solidifying their union. Since then, Chip and Agnes have stood by each other's side, weathering the challenges of Alaska's harsh wilderness and forging a bond that remains strong to this day.
They Have Five Daughters Together
The marriage between Chip Hailstone and his wife, Agnes, has been very fruitful as the couple has welcomed several children together. The couple now has five daughters together. Their children are named Tinmiaq Hailstone, Iriqtaq Hailstone, Mary Hailstone, Caroline Hailstone, and Qutan Hailstone.
Tinmiaq, the eldest daughter, is said to be married at the moment and has two children, making Chip and Agnes grandparents. Tinmiaq has also achieved both high school and college education, demonstrating her parents' dedication to fostering academic growth in a remote and challenging environment. Not much is known about Chip's other daughters except for the fact that they are active on the Life Below Zero show as they depict their hunting skills.
Chip Hailstone Also Has Two Stepsons
In addition to his five daughters, Chip Hailstone also has two stepsons. This is because his wife, Agnes, had two sons named Doug and Jon Carter from her previous marriage. Chip Hailstone, in a heartwarming gesture, legally adopted these two young men, solidifying his role as their father. Doug and Jon, now grown and married, have become fathers themselves, further expanding the family circle.
The Hailstone family is a tight-knit unit, and they collaborate on various essential tasks to thrive in their wilderness lifestyle. Activities such as skinning, trapping, tanning, and harvesting are shared responsibilities among all family members. Their close bond extends to seasonal migrations as they venture into the vast Alaskan wilderness to make the most of what this rugged landscape has to offer.
Despite their remote lifestyle, Chip Hailstone and his wife Agnes place great importance on education for their children. Their commitment to learning is evident as they provide a balanced education for their children. While homeschooling plays a significant role in their educational journey, the children also attended the local high school.
Are Chip and Agnes Hailstone Still Married
Yes! Chip Hailstone and his wife, Agnes, are still married at the moment. Since their marriage in the mid-1990s, they have remained together as a couple and have evolved as partners. Their shared love for the wild and exploration has kept them going.
Having married in the mid-1990s, it is clear that as of 2023, Chip and Agnes have been married for about 30 years, and they are still going strong.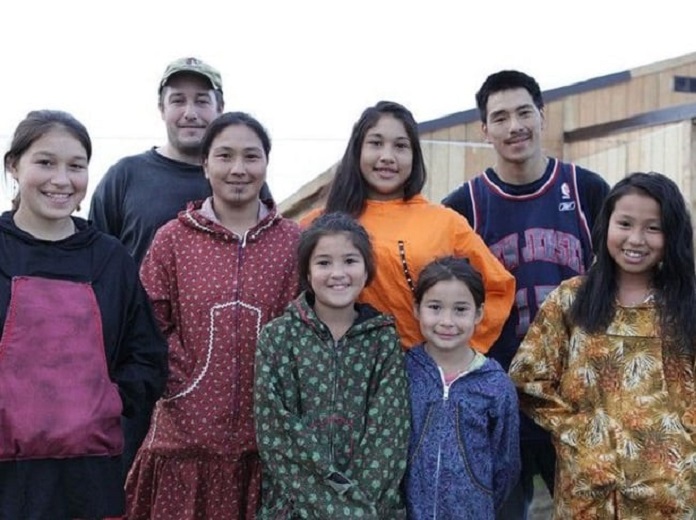 Why Did Chip Hailstone Go to Jail?
Chip Hailstone went to jail for perjury and giving false information to the police in 2012. The genesis of his predicament dates back to 2011. That year, Chip Hailstone found himself entangled in a legal predicament stemming from two incidents involving his children. The first incident involved his then-17-year-old daughter, Tinmiaq, whom he claimed had been physically assaulted by a state trooper. Additionally, he alleged that a neighbor had menacingly brandished a firearm towards his son. In response to these troubling events, Chip initiated legal proceedings by filing for a restraining order on behalf of his daughter.
However, during the subsequent legal proceedings, a state trooper testified that there was no evidence to support Chip Hailstone's claims of physical assault. This testimony led to a turn of events that ultimately saw Chip Hailstone found guilty of two counts of perjury and two counts of providing false information to the police. As a consequence, in December 2012, he was handed a sentence of 15 months in prison, followed by a three-year probationary period.
Maintaining his innocence, Chip Hailstone appealed his conviction, asserting that he had not knowingly provided false information to the police. Nevertheless, his appeal faced a setback when it was dismissed in July 2017. During his incarceration, Chip Hailstone served his prison term at the Anchorage Correctional Complex. His absence from his family had significant consequences, including missing an entire season of Life Below Zero.
Meanwhile, his wife and daughters were left to fend for themselves in the challenging Alaskan wilderness, and they openly expressed their deep longing for his presence and support during that challenging period. Chip Hailstone has since finished his jail term and is back to the show.
FAQs About Chip Hailstone
Who is Chip Hailstone?
Chip Hailstone is an American television personality who is beloved for his work on the popular documentary television series Life Below Zero. Chip has gained prominence because of the popular show, which also features his entire family.
He is also a hunter who is known for his hunting and fishing skills.
What happened to Chip Hailstone's brother?
Chip Hailstone's brother, Willie, once suffered an accident that affected his wrist. What happened was that he crashed his snowmobile during a fishing expedition and broke his wrist in the accident. The attempts to provide initial aid were incredibly painful, so rather than attempting field dressing, which Agnes was prepared to do, Chip made the decision to transport Willie to a clinic.
They carefully bundled Willie to keep him secure as he bravely endured the agony of his fractured wrist. To ensure his safety, they had to secure Willie to prevent him from being thrown off the sled. Fortunately, they successfully returned to town, where he received the necessary medical care. He has since made a full recovery.
How Much do Chip and Agnes Make Per Episode of Life Below Zero?
According to reports, it is estimated that Chip and Agnes earn an annual salary of approximately $45,000 from their involvement in Life Below Zero. Apparently, Chip Hailstone and his wife, Agnes, have not only found fame on the Life Below Zero show but have also made money off it.