Sydney McLaughlin's parents are Willie McLaughlin and his life-long spouse, Mary Neumeister McLaughlin.
Both Mary and Willie were athletes who made their marks in field and track events during their active years in sports. The couple has been married for decades and has four children to show for their years together as man and wife.
Tracing Sydney McLaughlin's Ethnic Background
The United States sprinter, hurdler, and Olympic gold medalist is of multiracial background. Sydney McLaughlin's parents come from opposite sides of the racial divide, leaving the Olympian with a mixture of both Black and White genes. The New Jersey-born sports star has African and American blood flowing in her veins.
Sydney McLaughlin's Parents' Ethnicity and Nationality
The nationalities of Sydney McLaughlin's parents have never been mentioned in the public space. However, reports have assumed that they are American, especially her mum, who is clearly of American descent. Her dad is of Afro-American lineage, but his nationality is not known.
Who Is Sydney McLaughlin's Mom?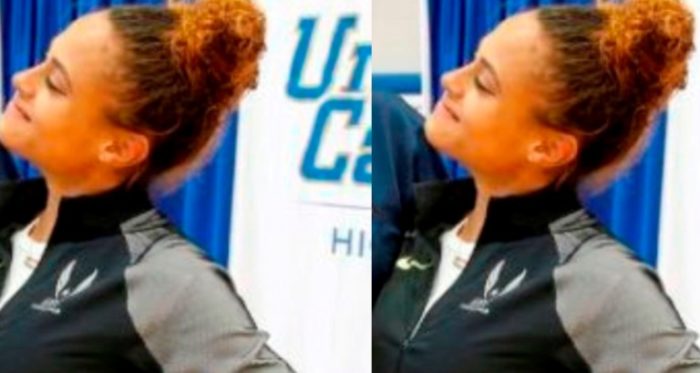 Sydney McLaughlin's Mom has been accurately identified as Mary Neumeister McLaughlin. Mary's current career path has never been mentioned in public, but the American national made a name for herself in the high school field and track events as a sprinter.
Reports said she attended Cardinal O'Hara High School, Tonawanda, New York, where she ran in the division for young men finishing half a mile within 2:12. Her specialty was in the 400m and 800m. Unfortunately, when Mary joined Manhattan College, the institution of higher learning didn't offer track events for women.
Meet Sydney McLaughlin's Father?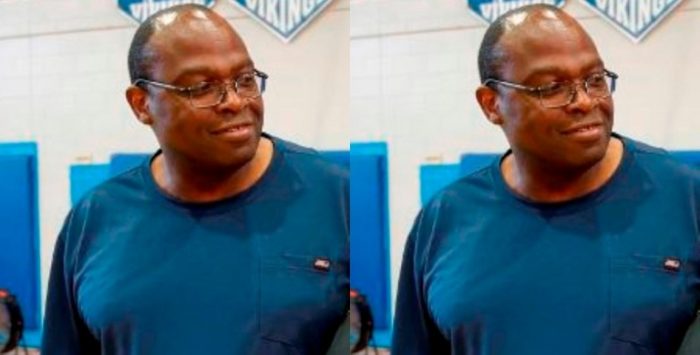 Anybody who has seen Sydney McLaughlin's parents would know that her African genes came from her dad, Willie McLaughlin. Willie, who is the patriarch of the McLaughlin family, was also a known athlete during his active days in sports. He attended the same learning institution as his wife Mary, and perhaps they met at Manhattan College.
A three-time All-American, the father of four, is associated with the Manhattan College Athletic Hall of Fame as a member. Willie made the records in the world of field and track in 1984 when he emerged as a semi-finalist in the 400m at the U.S. Olympic Trials. Since his children started distinguishing themselves in sports.
Willie has been severally spotted in interview sessions talking about them. According to what the former sprinter told Nj.com, he and his wife Mary strived to create what he referred to as a pressure-free environment for their children. They made sure their kids weren't putting too much pressure on themselves.
He also revealed how proud they are of their children's achievements. Sydney McLaughlin's father had some serious health issues in recent times. His health condition led the father of four to receive a heart transplant in February 2020, and from what is perceivable, the operation was successful, and he seems to be doing great.
Did Sydney McLaughlin's Parents Support Her Career?
Of course, Sydney McLaughlin's parents threw their weight behind their daughter's career as an athlete. It would be very hard not to support a daughter like Sydney, whose whole life ambition has always been to bring glory to their family name right from her days in Union Catholic.
According to the Olympic Gold Medalist who carries the McLaughlin with pride, living up to the family name is no mean feat, and she has surpassed all imaginable expectations by winning gold twice at the Tokyo Olympics at just 22.
Sydney McLaughlin was not up to 10 when she was introduced to sports by her parents, who never pressured her to emulate their success but were always on hand to guide their daughter through the right path.
At 16, Sydney qualified for her first Olympics for the 2016 Rio games, and by the time she clocked 22, the sprinter cum hurdler became an Olympic gold medalist, all thanks to the unflinching support of Willie and Mary.
According to reports, Sydney McLaughlin displayed extreme nervousness before her aces during the Eugene, Oregon, U.S. Olympic Trails but managed to gather composure because of the presence of her parents, who were on hand to encourage the youngster throughout the heats.
Both parents have confessed that they are not surprised by the achievements recorded by Sydney and her siblings so far as they have been well prepared for it. We would be hitting the nail on the head by saying that Sydney McLaughlin is a girl worthy of her family name, as the sprinter cum hurdler has outdone expectations with her record as the youngest field and track Olympian since 1972.
Are Sydney McLaughlin's Parents Still Married?
Internet searches have not revealed any hints that Willie and Mary are no longer together. Thus, people have concluded that their marriage is still going strong. The details of their wedding are not public knowledge but going by the ages of their grown-up children, it is glaring that the couple's union is an enduring one.
How Many Siblings Does Sydney McLaughlin Have?
Far from being the only child born to Willie and Mary McLaughlin, Sydney McLaughlin shared her childhood with three siblings. She is the third child of the McLaughlin clan with an older sister, an older brother, and one younger brother. Though all the members of her family pursued careers in field and track, Sydney is the one that has taken center stage with her stellar stats at both the Olympics and other games.
Taylor McLaughlin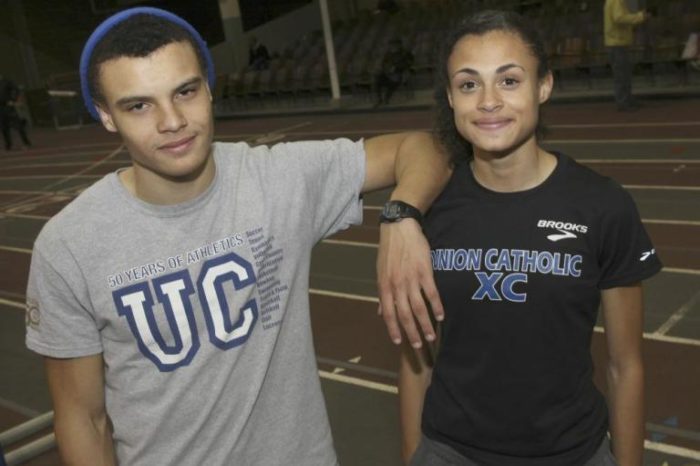 The next successful McLaughlin sibling after Sydney is Taylor McLaughlin. Born on the 3rd of August 1997, Taylor is just a couple of years older than Sydney. He also attended Union Catholic Regional high school, where he majored in hurdle and sprint.
Sydney McLaughlin's big brother ran for his institution, the University of Michigan, where he passed through the School of Engineering with a major in Mechanical Engineering. He was part of the IAAF World U20 Championships of 2016, bagging a silver medal in the 400 meters hurdles. Taylor also featured in the U.S. Olympics trials.
Morgan McLaughlin
Born on the 5th of May 1994, Morgan McLaughlin is the oldest among the McLaughlin brood. She is also a sprinter and hurdler who ran for her institution, St. Peter's University. Though Morgan is less successful than Sydney McLaughlin and Tailor, she has made a name for herself in the world of field and track.
Ryan McLaughlin
Ryan McLaughlin is the youngest child of Willie and Mary and younger than Sydney McLaughlin by a few years. The youngster, who is studying at Union Catholic High school like his siblings, is also following in the family; he is doing great in field and track events.