As the mother of two basketball stars, namely Steph Curry and Seth Curry, Sonya Curry has become a notable figure in America. She has set Twitter alight with her heartfelt dance celebrations in support of her sons. She has also joined her son, Steph, on his victory parades following magnificent exploits such as winning the NBA championships three times and receiving two MVP awards. Sonya Curry is now widely regarded as NBA royalty, but she has not allowed herself to get carried away.
The seasoned educator hails from a family of gifted athletes, but they grew up dirt poor. Even worse, they had to contend with the racism that pervaded the American south in the 50s and 60s. Curry often reminisces on these experiences and uses this to keep her superstar family grounded.
Sonya Curry's Mother, Candy Ann Wyms, is a Native of Virginia
Sonya Curry's mom is an African-American lady of Haitian descent named Candy Ann Wyms. Candy was born in the late 40s, and her mother's name is Evelyn. She grew up in the town of Radford, Virginia, and experienced firsthand racism. As a child, Candy had to trek five miles each day to attend an all-black school in the 50s and 60s. Their school didn't boast of any bus, and the city didn't provide them with one as well. Asides from school, Candy Adams also experienced racism in other aspects of her daily life. She and her family members didn't shop in white-only stores, as they would be hounded, but confined themselves to black-only stores.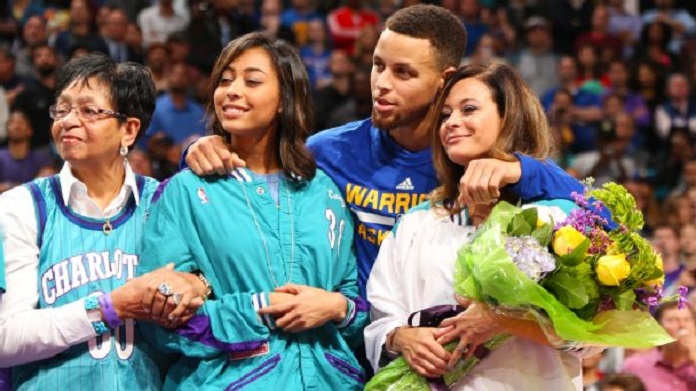 Her brothers were also regularly beaten up, and the n-word was directed at her on several occasions. She mostly ignored the racists but occasionally got into a fight with them when she couldn't stomach it anymore. This was a harrowing way to live, but to Candy Adams, it was normal as she didn't know any better. However, the whole experience left her with a deep distrust of white people, but she worked on overcoming her pain by talking about her past experiences. Candy Adams managed to complete a high school diploma at Radford High. She never attended college but used her diploma to get a regular 9-5 job to support the family.
Her Father, Cleive Adams, Runs His Own Drywall Construction Company
Sonya Curry's father is a man named Cleive E. Adams. Cleive is also African-American and a longtime resident of Radford. He was born in the 40s and must have also experienced some of the racism that his wife had talked about. He hasn't been so forthcoming with the press and prefers to focus on his personal life. Cleive most likely completed his high school diploma in segregated schools and went on to land a regular job which he did for several years.
Presently, he is an entrepreneur and runs his own drywall company. A drywall company takes part in the finishing stages of the construction of a building and is responsible for placing panels over the walls and ceilings of interior rooms in a building. These panels dampen sound, cover electrical wires and pipes, and provide fire resistance, etc.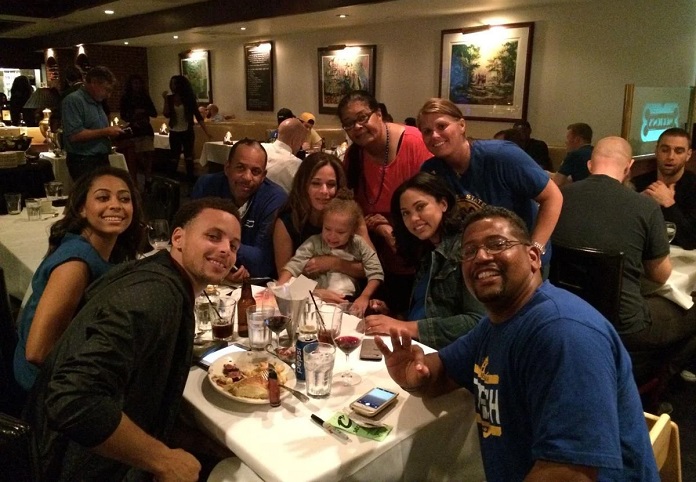 Sonya Curry's Parents Got Married in the 1960s and Went On To Have Multiple Children
Cleive Adams and candy Adams first began dating in the 1960s. They later tied the knot and settled down in Radford, Virginia. The couple found it hard eking out a living in the early days, and they and their children lived in a trailer. Their problem was further complicated by the bare-faced racism that they faced with each passing day. As their daughter, Sonya, recalled, on one occasion, the women in their family played a game of softball against an all-white team. As the game was about to kick-off, a member of the Ku Klux Klan wearing a white hood rode a white horse onto the outer field as some sort of fear tactic.
They refused to bow down and gave as good as they got. Living in such circumstances must have been demoralizing, but Sonya Curry's parents forged on. They encouraged their children to triumph both in sports and academics. Even though they were not college graduates, they ensured that all three of their children made it to college, and they have all gone on to excel.
Sonya Curry's Brother, Cleive Adams, is a College Football Coach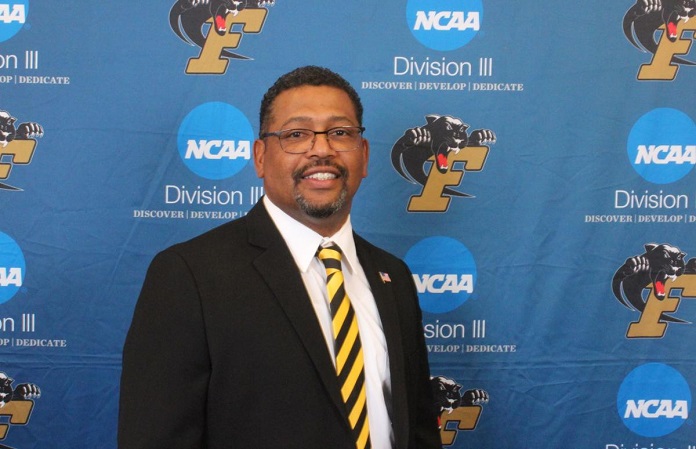 Sonya Curry's parents have two more children besides her, and one of them is her younger brother, Cleive Adams. Cleive Jr. is also athletically gifted and played defensive back and receiver during his days at Radford High. He later played college football at Ferrum College, Virginia, for two years before dropping out in 1989. The next decade will see Cleive work regular jobs, get married, and welcome kids. By 1999, he decided to refocus on his football passion and returned to Ferrum College, where he began work on his BSc in recreation, leisure, and psychology. Cleive Jr. volunteered as an assistant coach during this period and was made a paid staff upon completing his degree in 2002.
By 2005, he joined another Virginia college, Washington and Lee, as their assistant football coach. Cleive Adams Jr. returned to Ferrum College in 2007 and spent the next seven years as a defensive coordinator for the team. In 2014, he landed his first head coach role at Averette University in Virginia. Cleive Jr. served as the head coach at Averette for six years, during which he compiled a 30-29 record. This was a decent outing, and in 2020, his beloved alma mater, Ferrum, asked him to be their head coach, and he gladly accepted. Asides from his exploits as a college football coach, Cleive Adams is married to a lady named Jill, and they have three kids together, namely Cleive III, Nick, and Chelsea.
Her Sister, India Adams, is Also an Educator Just Like Her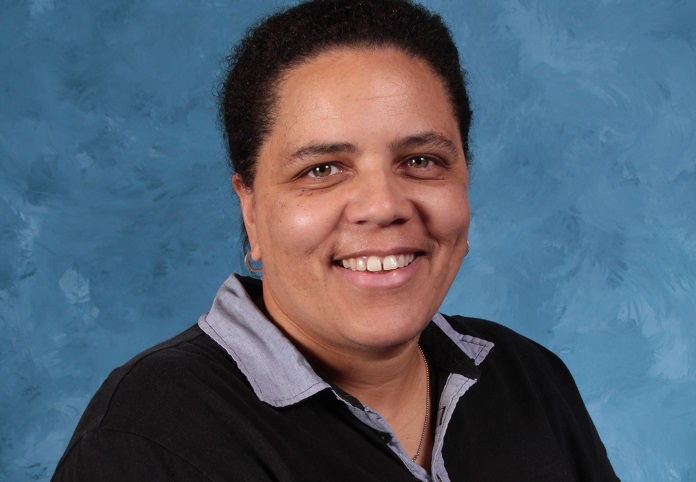 Another high-flying sibling that Sonya Curry has is her sister, India Adams. India is a talented basketball player and was named the 1988 Timesland girls basketball player of the year in 1988. She went on to play basketball during her days at Belmont Abbey College. India Adams is now a Montessori teacher trainer in elementary math and philosophy. She first completed a Bachelor of Arts degree in English at Belmont Abbey College.
She subsequently completed a master's degree in education, specializing in Montessori and integrated learning in Endicott College. She also completed studies to become Montessori I & II and Montessori Secondary I certified. India has been teaching in Montessori classrooms since 1995 and is now the head of school of the Phoenix Montessori Academy located in Huntersville, North Carolina.
Sonya Curry's Parents are No Longer Together, But they Both Live in New River Valley in Radford, Virginia
Many sources have it that Cleive divorced Candy a few years after their marriage. Both of them still reside in the New River Valley Area of Radford and are alive to witness their daughter's tremendous success. She is a seasoned educator who runs her own school and has raised two superstar athlete sons, Seth and Stephen.
These are two in a long line of illustrious athletes in Candy's family background, and she is lapping it all up. She hardly attends games, but she was there to watch Steph receive the MVP trophy in 2015. She is quite proud of his accomplishments and maintains a strong bond with every branch of their expanding family which has been described as perhaps the most athletically-decorated bloodline in Roanoke history.