Hollywood is replete with big-names but the reality is that not everyone is that lucky. There are thousands of working actors and actresses who have to be content with only a small time in the spotlight and one of them is Pat Priest. Famous for portraying the innocent and beautiful Marilyn Munster on the TV series, The Munsters, Pat Priest enjoyed the highest peak of her career in the 60s and built up a net worth of $3 million in the process. This was supposed to translate into her big break in the industry but that never really materialized and she contented herself with a string of small roles before bowing out gracefully in the 80s. She now lives out of the spotlight but still participates in the occasional commemorative Munsters' event.
Pat Priest is the Daughter of a Former U.S. National Treasurer
Even if Pat Priest did not make it in Hollywood, she would never have lacked anything, given her illustrious background. Born on the 15th of August 1936 in Bountiful, Utah, her father's name was Roy Priest while her mother was Ivy Baker Priest, a former treasurer of the state of California who went on to serve as the U.S. treasurer under the Dwight Eisenhower administration. Priest's parents were quite well to do and she attended the Washington-Lee High School in Arlington, Virginia. She also studied at the Marjorie Webster Junior College.
It was actually Priest's mom who inspired her to go into Hollywood. Despite a busy career, the late Ivy Baker Priest taught drama and speech at their church. She encouraged her daughter to perform pantomimes publicly and before long, she was performing skits at various clubs and events. Upon leaving junior college, Pat Priest moved back to Washington and sang and acted on some TV stations. She then relocated to California following her marriage to a Naval officer.
She Famously Played Marilyn Munsters in the Hit TV Series, The Munsters
Following that fortuitous relocation to the American West in the late 50s, Pat Priest immediately hired an agent who helped her book small TV roles. She also landed parts in stage productions such as Bus Stop and The Tender Trap as she waited for her breakthrough. That breakthrough eventually came on the TV series, The Munsters. The Munsters portrayed a family of harmless monsters and satirized the typical formulaic family sitcom that pervaded the screens in those days. It also poked fun at horror movies. At the time The Munsters debuted in September 1964, an actress named Beverly Owen portrayed the role of Marilyn, the only member of the Munster family who has normal looks.
She however had to leave as a result of family commitments and this threw the show producers into a dilemma on how to replace her without hurting the chances of the fledgling show. This was how Pat Priest landed the role of Marilynn as she was quite good-looking and bore a resemblance to Owen. From 1964 to 1966, Priest slid into the role of Marilyn seamlessly and proceeded to make it her own. Her character never had so many lines but Priest utilized whatever small screen time that she got to make a mark and thus became one of the indispensable members of the show. She appeared in a total of 57 episodes and was paid very well under her contract with universal studios.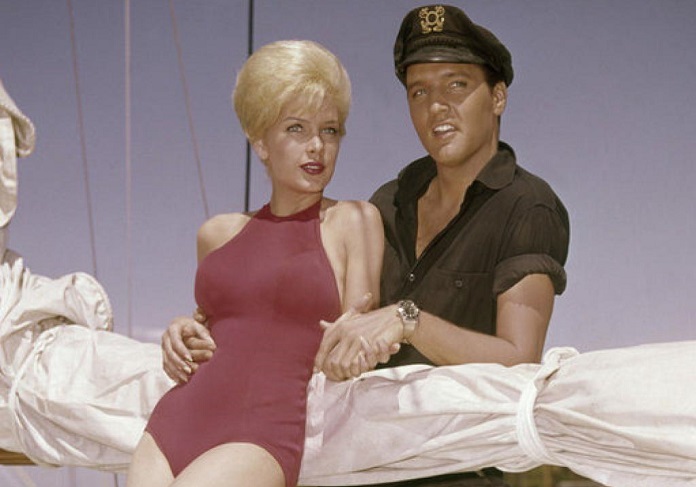 Priest Only Managed a String of Minor Roles Before Her Retirement in 1980
Pat Priest and her fellow Munsters cast members enjoyed a successful run on CBS from September 1964 to May 1966. During this time, they regularly got high ratings and were even nominated for the Golden Globe Award for best TV series in 1965. The show hoped to do great things in the future but that plan was cut short after ABC debuted their live-action series, Batman, in 1966. Based on the popular comic figure, Batman immediately captured audiences and thereby reduced the number of people tuning in to watch The Munsters. This led Universal Pictures to cancel the show and the 1966 horror movie, Munster, Go Home!, was released as a parting gift for fans.
The movie was a perfect opportunity for Priest to bow out on a high note but the studios deemed that she was a bit too old to play Marilyn. They, therefore, recast her in a move that annoyed both her co-stars, as well as fans of the show. Upon leaving the Munsters series, Pat Priest went on to appear in episodes of other TV series such as Bewitched, Perry Manson, Death Valley Days, and The Mary Tyler Moore Show. She also landed minor roles in a couple of movies such as Looking for Love, The Incredible Two-Headed Transplant, Some Call It Loving, and the 1967 Elvis Presley movie, Easy Come, Easy Go. Much of these roles were minor ones and Priest mostly earned five and six figures for her efforts. She also made money from appearing in commercials. These small roles and call-backs would eventually dwindle out and Pat Priest retired from acting in 1985.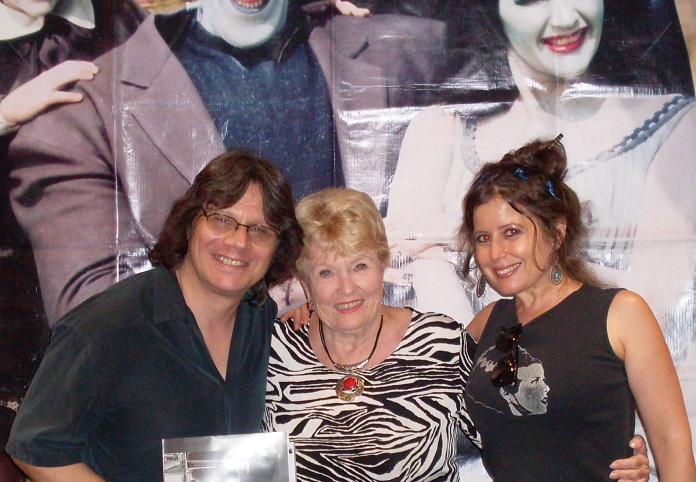 The Munsters Star is Now an Antiques Dealer in the Town of Boise, Idaho
Following the end of her Hollywood career, Pat Priest and her husband, Fred Hasting, relocated to the town of Hailey in Idaho. There, she went into the real estate business, restoring and selling old homes until she was diagnosed with non-Hodgkin's lymphoma in 2001. It was really a scary one for the Munsters star but luckily, her treatments were effective and she is now in remission. Pat Priest continues to live her life out of the spotlight and reportedly runs an antique store with her sister in the town of Boise. She shares a home with her husband, Fred Hasting and their two sons.
Selling antiques is a long way from her time as a famous TV star but Pat Priest loves it exactly like that. Her only Hollywood-related work now is the occasional Munsters memorabilia shows where she interacts with fans, takes pictures with them, and signs hundreds of autographs. Though her time on The Munsters did not exactly end how she would have wanted, Pat Priest looks back on the role as one of her favorites and has stated that the cast members were her family both personally and professionally.