Martin Short has three kids – Katherine Elizabeth Short, Oliver Patrick Short, and Henry Hayter Short. All three of Martin Short's children came from his more than 30 years-long marriage to his late wife, Nancy Jane Dolman, a Canadian actress. Despite the fact that all of his children are adopted, Short and his late wife showered them with all the love and care they could muster.
Martin Short's career in the entertainment industry has spanned over five decades and has seen him pick up several awards and accolades for his efforts. Nonetheless, the actor considers his children to be his biggest achievement, and that assertion only served to pique the interest of the media and the general public about those children, all of whom are now grown. Meet Henry Hayter, Oliver Patrick, and Katherine Elizabeth Short, Martin Short's kids.
Martin Short Does Not Have Any Biological Children
Born Martin Hayter Short on March 26, 1950, in Hamilton, Ontario, Canada, the comedian met his now-late wife, Nancy Jane Dolman, in 1972 when he was cast in a Toronto production of Godspell. He was 22 years old at the time, while Nancy was 21 years old.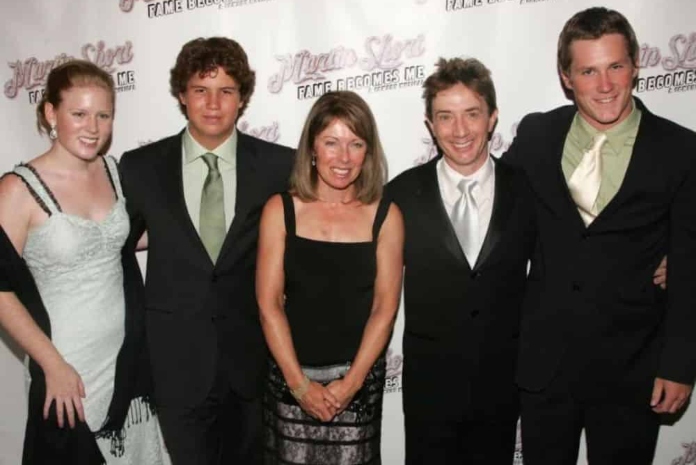 It is yet to be established whether they immediately became romantic partners, but we can confirm that the former couple exchanged marital vows in 1980, about eight years after their first meeting. The details of the wedding festivities, such as venue, guests, and the like, have all been relegated to the background in the wake of the events that transpired during the more than three decades that Short and Dolman were married.
For some reason, which the former couple neglected to mention, Short and his late wife were unable to have children of their own. The fact that they adopted their first child just a year after their marriage also points to the fact that they discovered quite early that they would be unable to have children biologically.
Short had a beautiful marriage with his late wife, but tragedy struck in 2007 after Dolman was diagnosed with ovarian cancer following the discovery of a growth in her groin by her doctors. She kept her health challenges away from the media and the general public, and according to the actor, she did not want to have a funeral service.
Short honored her wishes by cremating her. After that, he and the three children they adopted together went out on a boat and sprinkled her ashes in the water before jumping into the ashes. That night they threw a party to celebrate her life. It's important to point out the fact that Nancy retired from show business in 1985, three years after she and Martin had tied the knot, to become a stay-at-home mom.
Just two years prior, they had adopted their first child, a daughter named Katherine Elizabeth Short. In 1986, they adopted a son named Oliver Patrick Short, and just over three years later, they adopted their second son named Henry Hayter Short. Martin's children have all grown with lives of their own hence the quest to unveil details of their lives. Read on to learn more about Martin Short's kids.
Katherine Elizabeth Short is the Oldest of Martin Short's Children
Date of birth: December 3, 1983
Age: 39 years old
Mother: Nancy Jane Dolman (deceased)
Occupation: Licensed Social Worker
Katherine Elizabeth Short was born on December 3, 1983, in the United States. Her birth sign is Sagittarius, and she is currently 39 years old. Katherine is the oldest of Short's three children, but she is also the actor's only daughter. As has been emphasized, Katherine was adopted by Martin Short and his late wife Nancy Dolman.
That fact invariably poses the inevitable question about the identity of the celebrity child's birth parents. However, that aspect of Katherine's existence has yet to be determined, and it's highly possible that her birth parents gave her up for adoption. The details of the circumstances surrounding her birth are overshadowed by the fact that she was raised by Short and his late wife.
Details of Katherine's formal educational background are limited to the fact that she earned a bachelor's degree in psychology and gender sexuality studies from New York University in 2006 before proceeding to earn her master's in social work from the University of Southern California in 2010.
Katherine Elizabeth Short Is A Licensed Social Worker
Katherine Elizabeth Short is currently a licensed clinical social worker who works part-time at the clinic Amae Health to provide community out, family support groups, peer support, and psychotherapy. She also works with the Charity Bring Change 2 Mind, an organization set up to bring an end to the stigma associated with mental health.
Before embarking on her current career path, Martin's oldest daughter interned at the pro bono law firm Public Counsel before going on to train at the West L.A. Veterans Administration. At the completion of her master's program, she began working with Resnick Neuropsychiatric Hospital at UCLA. She spent four years there before moving to Camden Center, where she worked at the dual-diagnosis outpatient program.
Katherine Has A Good Relationship With Her Father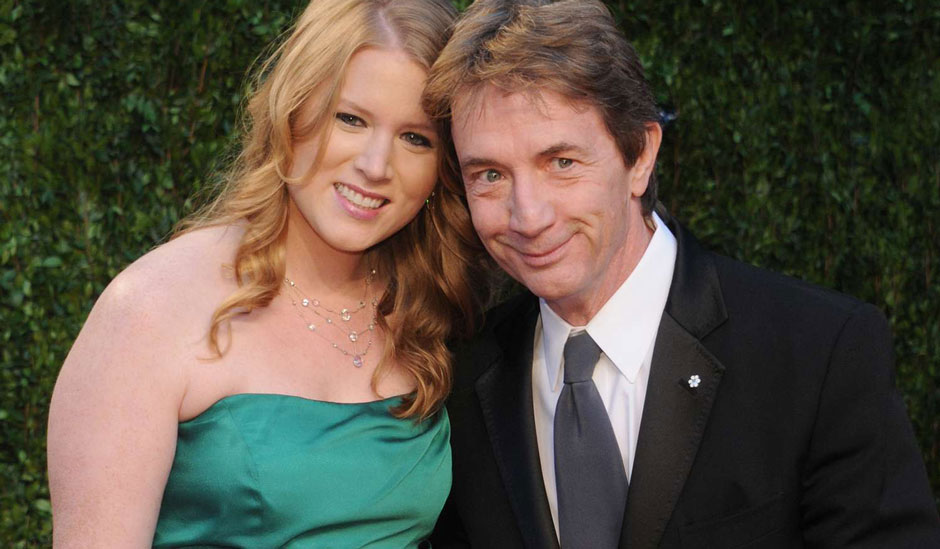 Martin Short once revealed his disappointment about the fact that his children, including Katherine, did not follow in his and their mother's footsteps in the entertainment industry to the degree that he would have liked, but the fact remains that their choice did not negatively affect his relationship with them.
Katherine, particularly, has a very good relationship with her father. The actor and his only daughter have been spotted at several red carpet events together, including the afterparty for The Producers, which took place in May 2003. The social worker was also her father's plus-one in February 2011 as they attended the Vanity Fair Oscar Party.
Her Marital Status Is Unknown
Given her age and social standing, one would assume that Katherine Elizabeth Short is a married woman. However, such is the efficiency and effectiveness of her decision to keep details of her personal life private that one can never be certain about her marital status.
It also does not help that she is still officially known as and addressed by the family name "Short". She has no social media presence, which further makes it challenging to know if she is in any romantic relationship.
Oliver Patrick Short is Martin Short's Oldest Son
Date of birth: April 29, 1986
Age: 37 years old
Mother: Nancy Jane Dolman (deceased)
Occupation: Film and TV Producer
Oliver Patrick Short is currently 37 years old. He was born on April 29, 1986, well under three years after the birth of his older sister Katherine. Oliver was born under the birth sign of Taurus and is an American citizen by birth, even though the exact place of his birth has yet to be revealed.
Oliver was adopted by Martin Short and the late Nancy Doman in 1986 when the actor was 36 years old while his wife was 35 years old. The timeline of the adoption suggests that the celebrity child was adopted at birth, just like his sister Katherine. Another thing Oliver has in common with his older sister is the fact that there is practically no piece of information about the identity of Oliver's birth parents.
Several sources suggest that Oliver and his siblings were raised at their parents' home in Pacific Palisades, Los Angeles, California, but neither of those sources has yet to unveil details of the early years of the celebrity child's formal educational background.
His LinkedIn profile, however, reveals the fact that he attended the University of Notre Dame before graduating with a degree in film and television production in 2008. Some of his activities while he was a student at the university included serving as the women's ice hockey coach and the men's snowboard captain.
Oliver Patrick Short is a Film and TV Producer
Martin Short admitted to gently nudging his children towards following in his footsteps in the entertainment industry, and his gamble appeared to somewhat pay off in the form of his oldest son. Oliver has since put his film and TV production degree to good use in the entertainment industry.
Unlike his parents, most of his career has been spent behind the scenes. A look at his CV would unveil the fact that he worked as an executive assistant at Warner Bros. Pictures, a fact revealed by his father during a 2012 interview with The Guardian. His career as a film and TV producer has also seen him work at FOX Sports, the MLB network, and NBC Sports, where he held various production positions.
If the Instagram post on #oliverpatrickshort is to be believed, Oliver's days in the entertainment industry may well be drawing to an end, as he reportedly has designs on pursuing a career in finance.
Oliver and His Dad Are Quite Close
Over the years, Martin Short has formed a close bond with his oldest son through a bunch of social and recreational activities that they have engaged in together.
One such activity was the opening night of the reality series Martin Short: Fame Becomes Me, which Oliver attended with his father and the rest of the family in August 2006. The pair, alongside Katherine, was also present at the Night Of Too Many Stars: An Overbooked Benefit in N.Y.C., where they posed for a snap on the red carpet.
Oliver Short's Relationship Status Is Also Unknown
Like his older sister, Oliver Patrick Short plays his cards very close to his chest in matters concerning his personal life. So far, there has been no way to ascertain the TV producer's relationship status.
All signs, though, point to the fact that he is single and not in any relationship. He also appears to have zero social media profiles, which further makes it quite a challenge to determine what his private life is like these days.
Henry Hayter Short is the Youngest Among Martin Short's Kids
Date of birth: August 4, 1989
Age: 33 years old
Mother: Nancy Jane Dolman (deceased)
Occupation: Financial Analyst and Veterinary Assistant at Malibu Coast Animal Hospital
According to several verified sources, 33 year-old Henry Hayter Short was born in Los Angeles, California, United States, on August 4, 1989. His birth sign is Leo, and he is an American citizen by birth. Henry Short is Martin Short's second son and also the youngest of the actor's three children, whom he shared with his late wife Nancy Jane Dolman.
Like his two older siblings, Henry was adopted at birth, albeit nine years after Martin and Nancy had exchanged marital vows. Quite similar to his siblings, the identity of Henry Short's birth parents has remained out of the reach of the media and the general public.
Henry grew up with the rest of his family at his father's Pacific Palisades mansion in Los Angeles, California. He acquired his high school diploma in 2007 after reportedly graduating from Loyal High School in Los Angeles, California. The same year, he followed in his brother's footsteps by enrolling at the University of Notre Dame for his university education.
At the end of his time there, Henry managed to become a member of the men's water polo club team as well as the fishing club. He was also captain of the ski and snowboard club before graduating with a bachelor's degree in finance in 2012. According to the 2012 interview Henry's father granted The Guardian, the comedian's youngest child went backpacking around Europe immediately after graduating from the university.
Henry Short is a Financial Analyst and a Veterinary Assistant
After satisfying his desire to travel, Henry's professional career as a financial analyst kicked off at the Royal Bank of Canada, where he was raised with the responsibility of a consultant who managed solutions groups before he ascended to the position of a financial analyst.
His career has since dovetailed into that of a veterinary assistant who now works at the Malibu Coast Animal Hospital.
Henry Has Always Had a Good Relationship With His Father
By the time Henry decided to become a financial analyst, his father had already come to terms with the reality that neither of his kids was primed to follow in his footsteps in the entertainment industry. Their choice never altered the dynamic of the loving relationship he shared with them.
Even as a teenager, Henry knew what it meant to be in the spotlight because he got to hang out with his celebrity dad quite well. Some of the events Martin took his youngest to include the 2004 premiere of Lemony Snicket's A Series of Unfortunate Events.
Henry got to hang out with both parents at that event, but after his mom died in 2010, he maintained his relationship with his dad, and they were both spotted at the opening night of the BFI London Film Festival for the premiere of the actor's movie Frankenweenie in October 2012, as well as at the Broadway opening night of Pippin, in April 2013.
Henry Short Keeps A Low Profile When It Comes To His Personal Life
Keeping a relatively low profile in matters regarding their personal lives appears to be a common theme amongst the Short siblings, a fact well underlined by the lack of information regarding the details of Henry Short's private life.