Alma Wahlberg was best recognized as the matriarch of the famous Wahlberg family that has produced several Hollywood entertainers. The high level of fame enjoyed by her children rubbed off on her, and Alma Wahlberg became known in the media after she featured in The Wahlburgers, a popular TV show that aired for 10 successful seasons (2014 to 2019) and chronicled her son Paul Wahlberg's efforts to expand his restaurant business and add a burger restaurant chain. Alma became known for her stern yet very loving approach.
Alma Wahlberg was married twice, first to Donald Edmond, a delivery driver whom she divorced in 1982, and later to Mark Conroy, in 1984, whom she was married to at the time of her death in 2021. In addition to her husband, Alma is survived by nine children and a host of grandchildren. In her earlier years, she worked as a bank clerk and nurse assistant before joining her son Paul in running his restaurant business by working as a hostess and greeter.
Mark, Donnie, and Paul Are The Most Famous of Alma Wahlberg's Nine Children
Alma Wahlberg came from humble beginnings, working as a nurse assistant; she had nine children with her truck driver husband, Donald E. Wahlberg, whom she married in 1965. Unfortunately, their union turned sour around the time when her kids were in their 20s, and in 1982, they were divorced. Her ex-husband Donald would then pass away in 2008. Alma would then spend her years with Mark Conroy, whom she married in 1984 to the time of her death in 2021. She raised her nine children in Dorchester, a neighborhood in Boston, Massachusetts.
1. Mark Wahlberg
Born: June 5, 1971
Age: 50 Years Old
Known For: Actor, Producer, Businessman, Former Rapper
Spouse: Rhea Durham (m. 2009)
Children: 4 – Brendan Wahlberg, Ella Rae Wahlberg, Grace Margaret Wahlberg, Michael Wahlberg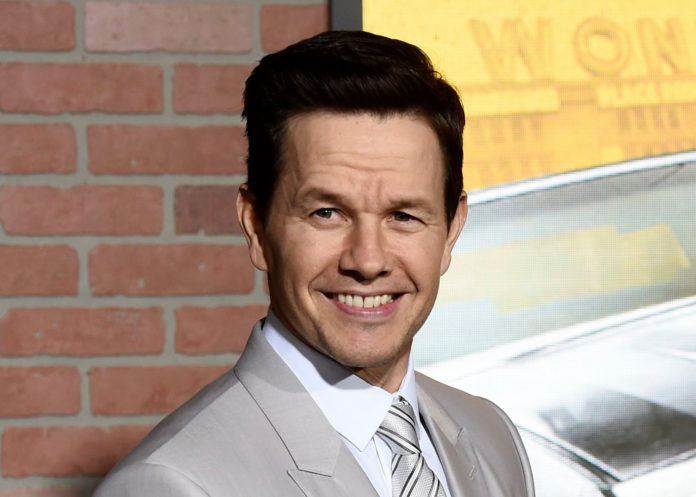 Mark Whalberg is the youngest of Alma Wahlberg's children, yet he is the most popular. He started as a rapper and used the stage name Marky Mark as part of the music group Marky Mark and the Funky Bunch. He would later make a name for himself as an actor and is known for a string of movies including, Planet of the Apes (2001), The Italian Job (2003), The Departed (2006), which earned his first of at least 16 Oscar nods, Ted (2012), and Two movies in the Transformer franchise. His roles in big-budget films saw him become Hollywood's highest-paid actor of 2017. He is married to Rhea Durham and has four kids.
2. Donnie Wahlberg
Born: August 17, 1969
Age: 52 Years Old
Known For: Singer, Songwriter, Rapper, Actor, Record Producer, and Film Producer
Spouse: Jenny McCarthy (2014)
Children: 2 sons
Donnie seemed to have been Mama's favorite, and it is sort of understandable, for he was named after her late ex-husband. He is best known for being one of the founding members of the music group New Kids on the Block. He has also dabbled in acting and is known for movies like the Saw films, Zookeeper, Dreamcatcher, and The Sixth Sense. Donnie is also known for his roles in the TV shows Boomtown and Blue Bloods. Like Mark, he has a stake in their brother Paul's restaurant, Wahlburgers. He is married to actress Jenny McCarthy and has two sons from his first marriage to Kim Fey which lasted from 1999 to 2008.
3. Paul Wahlberg
Born: March 20, 1964
Age: 57 Years Old
Known For: Chef, Actor, Reality TV star
Spouse: Unknown
Children: 2 – Madison Wahlberg, Ethan Wahlberg
Paul Whalberg is the 5th born child of Alma Whalberg. At the age of 17, he made up his mind about becoming a chef and ultimately fulfilled his dreams when he established, Wahlburgers a line of dining burger restaurants and bars. He would also start a reality show of the same name. Before making it big, he worked as the executive chef for prestigious hotels such as The Charles Hotel, The Four Seasons, and Bridgeman's. In 2010, he named a restaurant after his mother Alma called Alma Nova; it is a fine-dining restaurant located in Hingham, Massachusetts.
4. Robert Wahlberg
Born: December 18, 1967
Age: 54 Years Old
Known For: Actor
Spouse: Gina Santangelo
Children: 2 – Oscar and Charlie Wahlberg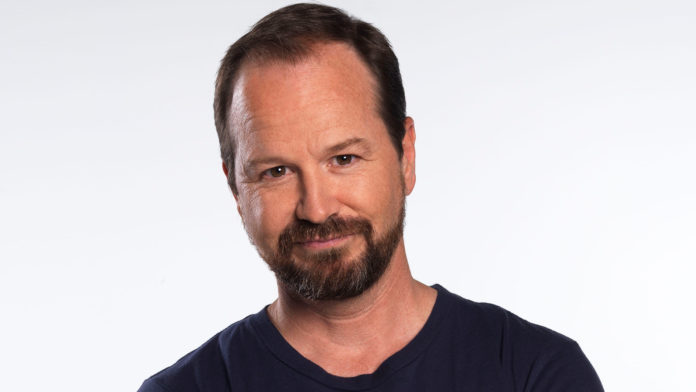 Robert Wahlberg is yet another actor in the Whalberg family, though he is less popular compared to the other actors in the family. From public records, he began acting in 1984 and is known for roles in films like Southie, Mystic River, and The Departed. He has become less and less active, and his last recorded gig is 2014's The Equalizer.
5. Arthur Wahlberg
Born: June 17, 1963
Age: 58 Years Old
Known For: Actor
Spouse: Unknown
Children: Unknown
Arthur Wahlberg, like Robert Wahlberg, is an actor with less reputation in the industry. However, he maintains more activity in the entertainment industry compared to Robert. He gained prominence appearing in Paul's reality TV show. Some of his movies include Beyond Control, Patriots Day, and Spenser Confidential. His primary occupation is carpentry; he specializes in remodeling. It is not known whether or not he is married or has kids.
6. Jim Wahlberg
Born: August 19, 1965
Age: 56 Years Old
Known For: Activist, Speaker, Director, Producer, and Writer
Spouse: Bernarda (m. 1988)
Children: 3 including Daniel Wahlberg, Jeff and Kyra Wahlberg
Jim is the 5th oldest of Alma Wahlberg's children. He had a rough time as a teenager and was at one point homeless and also battled alcohol addiction. He eventually found faith in God while in prison and turned his life around. Today he is inspiring many with his story and has written many books. He also gives back with his Mark Wahlberg Youth Foundation, which aims to improve the quality of life of inner-city youths. He founded Wahl St. Productions alongside his brothers, and the company has produced several films. He lives with his wife and kids in South Florida.
7. Tracey Wahlberg
Born: Unknown
Known For: Wahlburgers
Spouse: Michael Marcarelli
Children: 4
Tracey Wahlberg is one of the lesser-known of Alma Wahlberg's children. However, she does not have a career in the entertainment industry; she appeared alongside her brothers in the reality TV show, Wahlburgers. According to The Sun, she is married with four kids – 2 boys and two girls. Her occupation is unknown.
8. Michelle Wahlberg
Born: Unknown
Occupation: Unknown
Spouse: Unknown
Children: Unknown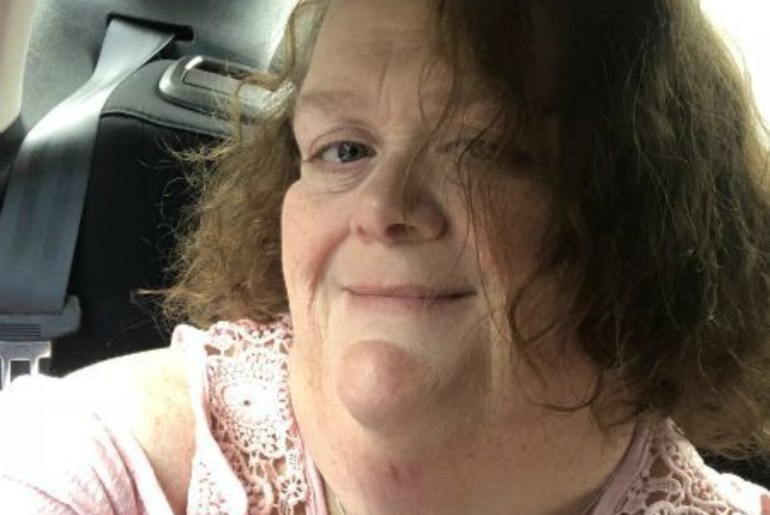 Perhaps Michelle is the least known of Alma Wahlberg's children. No information is available about her in the media space. It is, however, known that she resides in Los Angeles, California.
9. Debbie Wahlberg
Born: July 8, 1960
Death: September 2, 2003
Age: 43
Occupation: Unknown
Spouse: Unknown
Children: Unknown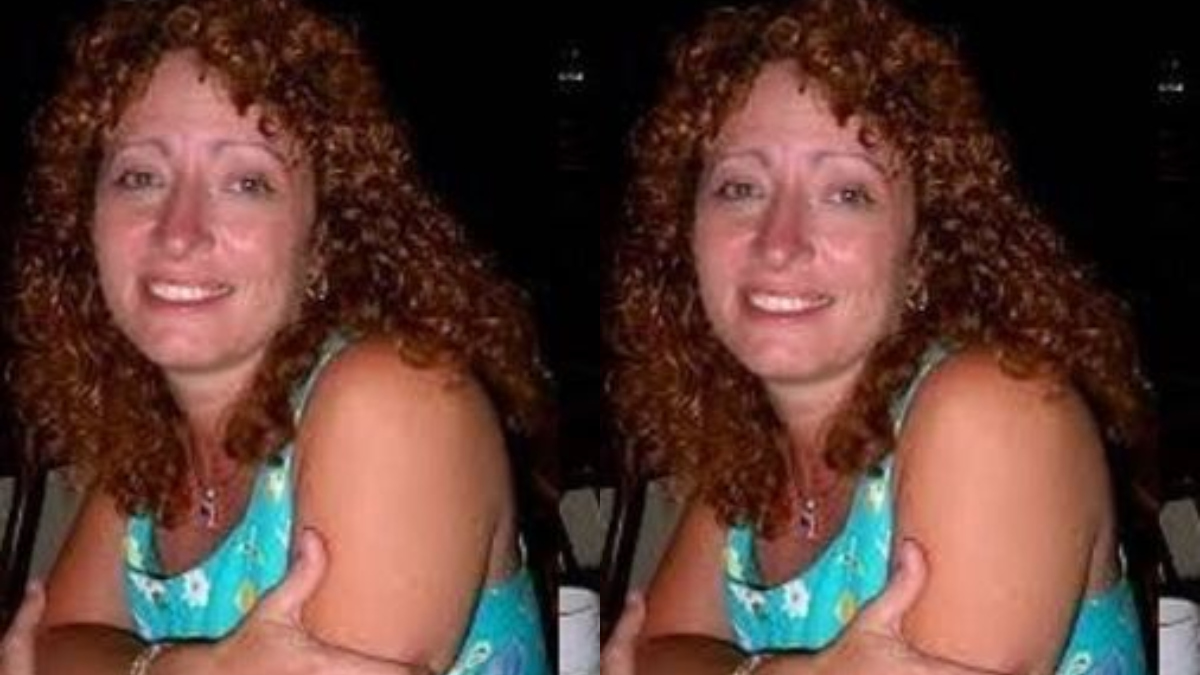 Debbie Wahlberg is Alma's daughter who passed away while she was still alive. Actor Mark Wahlberg said of her death that it was completely devastating, so much so that their mother Alma went into a deep depression. The day she died was the same day that Mark's daughter was born. The actor told ET Canada at the time that no parent should have to lose their child and described the day Debbie died as the worst day of his life. Debbie was scheduled to have surgery to remove kidney stones when she passed away due to a heart attack and septic shock. It is not known whether she was married or had kids.
Alma Wahlberg Died At 78 Years Old
Alma Whalberg passed away on April 18, 2021, as reported by her sons via social media. She was 78 years old at the time of her death. After her death, her sons took to their respective social media pages to post tributes to their mother.
On Instagram, actor Mark Wahlberg wrote "My angel. Rest in peace," alongside a photo of his mom smiling. Donnie Wahlberg appeared to have been the closest to their mother if his tribute to her is anything to go by. The New Kids on the Block member posted a two-minute long video on Instagram as a tribute to his mother. The heartwarming video included footage of Alma on the roller board and another where she was being honored at a black-tie event.
In the photo caption, Donnie raved about his mother in a lengthy write-up revealing never before known details about their relationship. Donnie credited his mother with shaping him into the man he had become thanks to her joy for life, people, and the pride she took in her humble beginnings, and her habit of constantly remembering where she came from.
Donnie added how his mother would waste no time to kick their butts when they messed up as much as she did kick the butts of others who messed with him or his brothers. The actor used words like angel, ally, and warrior to describe his mother. He recalled fond memories of her fun-loving fond back when he was a young boy, and she would invite him to sing her favorite song, Native New Yorker by Odyssey, using a mopstick for a microphone while she cleaned the home.
These are activities that Donnie confessed ignited the dreamer in him. He ended his tribute by promising to celebrate her always. Donnie's wife, Jenny McCarthy, who is one of the hosts of The Masked Singer, also took to social to post a tribute to Alma Wahlberg, calling her the best mother-in-law she could have ever wished for.
She Battled Dementia Before Her Passing
When her sons officially announced that she had passed away, the cause of death was not given. However, chances are that it stemmed from dementia she suffered in the later years of her life. The first person to hint at Alma's ailing health was her son Donnie. In an Instagram post made in June of 2020, Donne Wahlberg updated fans about his mother's health, saying that though she seemed confused and did not remember much, she was still her same bubbly self. Following the posts, fans swamped the comment section with messages of good wishes, wishing Alma a full recovery. Unfortunately, by the next year, her sons announced her passing.
Alma Wahlberg Is Survived By At Least 17 Grandchildren
4 Grandchildren From Mark Wahlberg
Ella Rae Wahlberg (born 2004)
Michael Wahlberg (born 2006)
Brendan Wahlberg (born 2009)
Grace Margaret Wahlberg (born 2010)
Alma Wahlberg's children are nine, so it comes as no surprise that her grandchildren number up to 17. That number could be more because details of the personal lives of some of her children are not known. From Mark Wahlberg, her most popular son, Alma Wahlberg has four grandchilren. All four kids, including two boys and two girls, are from Mark's marriage to Rhea. The actor frequently shares on socials family photos with his kids hanging out and having a good time. They were all close to late grandma Alma.
2 Grandsons From Donne Wahlberg
Xavier Alexander Wahlberg (born 1993)
Elijah Hendrix Wahlberg (born 2002)
From his first marriage to his first wife, Kimberly Fey, Donnie Wahlberg has two sons. They are named Elijah Hendrix Wahlberg and Xavier Alexander Wahlberg. Their dad is very private with them and rarely posts them on social media. Additionally, Donnie is the step-father to Evan Joseph Asher (born in 2002), his second wife Jenny McCarthy's son from her previous relationship.
Alma Wahlberg Has 2 Grandchildren (1 Grandson, 1 Granddaughter) From Paul Wahlberg
Madison Wahlberg
Ethan Wahlberg
Like Donnie, Paul Wahlberg is very private with his kids. While Ethan seems to completely stay away from social media, his sister Madison operates a public profile where she documents her activities to her followers. She appears to be the older one.
2 Grandchildren From Robert Wahlberg
Oscar Wahlberg (born August 24, 1998)
Charlie Wahlberg (grand-daughter)
Robert Wahlberg has two kids with his wife, Gina Santangelo, a boy and a girl. Among the two, Charlie is the more private one. She is active on Instagram but operates a private account. Nothing is known about her year of birth. Oscar Wahlberg, on the other hand, is very popular. He has followed in the Wahlberg tradition to become an actor. He is best known for his role as Zach in the Showtime special event series Dexter: New Blood. His other films include What Doesn't Kill You (2008), Manchester by the Sea (2016), and Slender Man (2018).
Alma Wahlberg Has 3 Grandchildren from Jim Wahlberg
Daniel Wahlberg (born 1997)
Jeff and Kyra Wahlberg (born 2001)
Two of Jim Wahlberg's children are fraternal twins, Jeff and Kyra Wahlberg, a boy and a girl. Among the three kids, Jeff is the more popular one. He is an actor and has acted in a handful of films, including Future World (2018), Dora and the Lost City of Gold (2019), and Cherry (2021). He revealed via Instagram in 2018 that his twin sister Kyra had graduated college that year.
Alma Wahlberg Has 4 Grand Children From Tracey Wahlberg
Tracey Wahlberg is one of Alma Wahlberg's most private children. It is known that she has four kids, two boys, and two girls. However, their identity has never been revealed to the media.