Lorenzo Lamas has been married five times, and his wives include Victoria Hilbert, Michele Smith, Kathleen Kinmont, Shauna Sand, and Shawna Craig. He is reportedly set to get married for the sixth time.
Lorenzo Lamas (born January 20, 1958; Age: 65 years old) is an American actor who is famous for featuring in several blockbuster Hollywood movies. Aside from being famous for being an actor, Lorenzo is also famous for his multiple marriages. In this article, we have put down what you should know about Lorenzo Lamas' Ex-wives.
Lorenzo Lamas Has Been Married Five Times
Lorenzo Lamas' love life has been a rollercoaster. He has been in and out of five marriages. In his autobiography, Renegade At Heart, he expressed his feelings about all his marriages and what he learned from them. Let's meet Lorenzo Lamas five wives.
1. Victoria Hilbert: Lorenzo Lamas' First Wife
Victoria Hilbert is an actress, and according to her IMBd profile, she starred in the 1981 soap opera Falcon Crest. Details about how they met are not available to the public. However, it is possible that they met while working on Falcon Crest, as Lamas is also featured in the soapie.
Lamas and Victoria fell in love with each other, and they got married in 1981, as at this time, Lamas was about 23 years old. Details about Victoria's age are not available to the public. However, she may have been in her 20s as well.
The following year after their marriage, they realized their marriage was not working, and they probably were not meant for each other, so they divorced. Their union was short-lived, and it did not produce any child.
Details about where Victoria is and her relationship with Lamas are not available. Considering that they do not share a child, they are probably no longer in contact. Lorenzo Lamas once mentioned that both himself and Victoria were too young for marriage when they got married.
2. Michele Smith: Lorenzo Lamas' Second Wife
After Lorenzo divorced his first wife, his heart did not waste any time finding love again; this time, it was in the person of his then publicist Michele Cathy Smith. He quickly got married to her in 1983 – just one year after his divorce – as they did not bother spending time dating for long.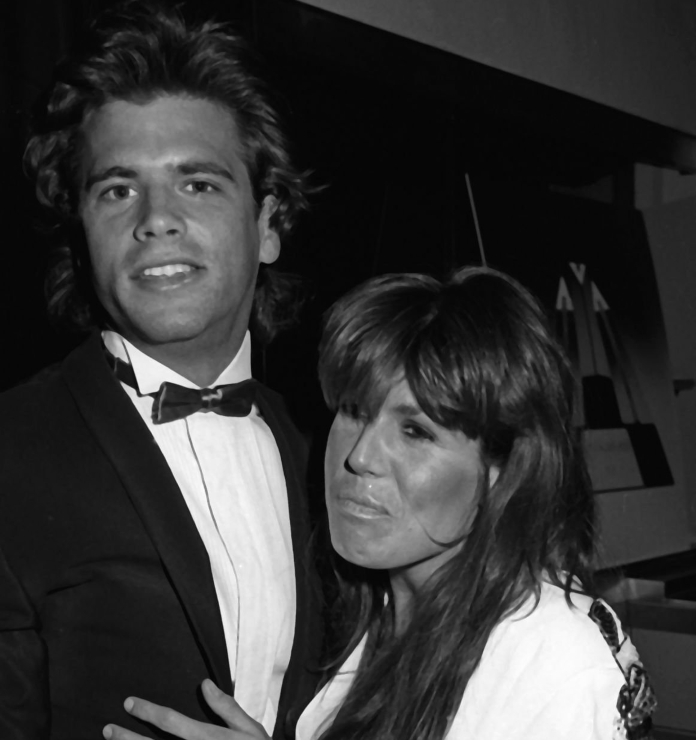 By 1985, they both realized their marriage was not heading anywhere, so Lamas filed for a divorce. However, the marriage produced two children, Alvaro Joshua and Shayne Smith. Their divorce was plagued with child custody battles that could be best described as messy.
Lamas Lorenzo has since referred to the marriage as a mistake because they did not have anything in common. In 2018, Michele Cathy Smith passed away at the age of 60. Her death brought so much pain to her daughter, and she took to social media to lament.
3. Kathleen Kinmont: Lorenzo Lamas' Third Wife
Kathleen Kinmont and Lorenzo Lamas started their love journey before Michele Cathy Smith came into the picture. She met Lamas while she was still in her senior year in high school. They were introduced to each other by her mother, Abby Dalton, who was an actress.
Abby starred in Falcon Crest alongside Lamas, and during one of the days on set, he saw a picture of Kathleen in a swimsuit and instantly got attracted to her. They both started dating, but things were rough in their relationship as Lamas was a notorious flirt. He was so bad at flirting that on her 18th birthday, he made a pass on her friend.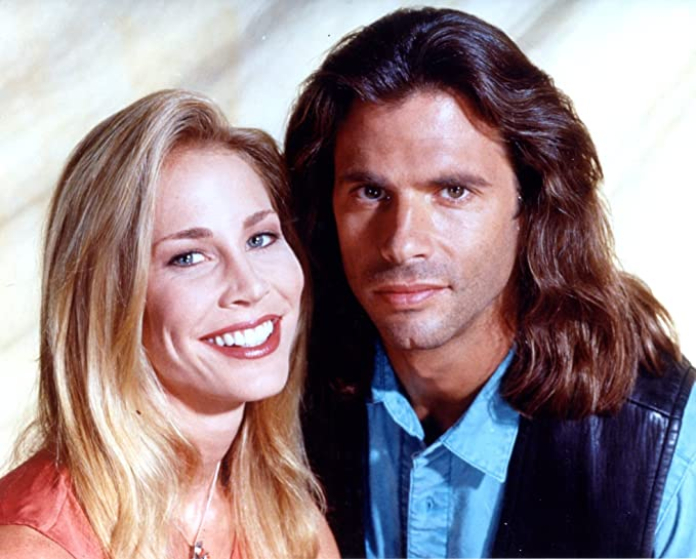 What finally broke the camel's back was when he got his publicist Michele Cathy Smith pregnant and had to marry her. When he got divorced from Michele Smith, it seemed natural for the lovers to resume from where they dropped off, but Kathleen was now engaged.
After several hurdles, fate kept bringing them back to each other, and on January 25, 1989, they exchanged marital vows at Graceland Chapel in Las Vegas. While their union lasted, it was like a Hollywood fairytale marriage made in heaven.
Despite that, they divorced five years later, with the union producing no children. Kathleen Kinmont is an actress who is famous for featuring in horror movies, including Snake Eater II: The Drug Buster, Stranger in the House, and Bride of Re-Animator.
4. Shauna Sand: Lorenzo Lamas' Fourth Wife
After divorcing Kathleen in 1993, Lamas Lorenzo took a break from marriage for three years. Before coming out of his sabbatical to get married to Shauna Sand in 1996. Sand is an actress and was Playboy magazine's Playmate of the Month for May 1996. She was born on September 17, 1971, and was significantly younger than the Renegade actor.
Despite the 14-year gap between them, their union produced three amazing daughters. Alexandra Lynne (born in 1997), Victoria (born in 1999), and Isabella Lorenza (born in 2001). However, in 2002, Shauna and Lamas got divorced. He even had to get a restraining order against her from the court, as he said she became violent when he filed for divorce.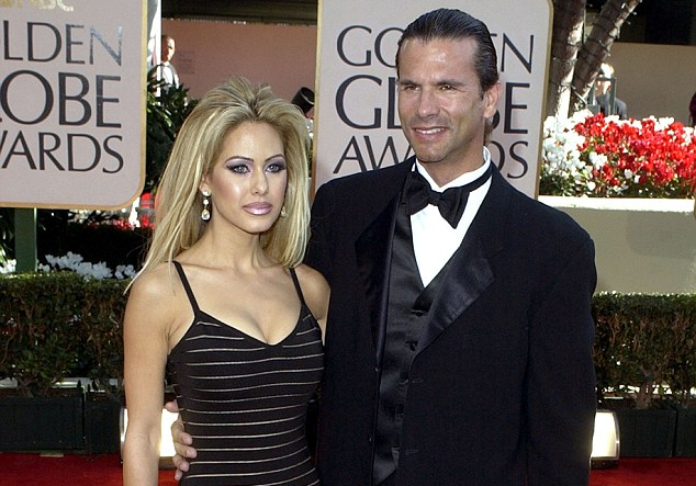 He refers to their marriage as a total mistake that affected him financially and emotionally. In his book, he mentioned that he married her because he was blinded by her looks. Added to those, his fourth ex-wife went ahead to do the unthinkable.
Shauna Sand Allegedly Had Sex With Lorenzo Lamas' First Child Alvaro Joshua
In 2015, during an interview with Wendy Williams, Lamas Lorenzo revealed that his son Alvaro Joshua and his ex-wife Shauna Sand had sex. According to him, their actions destroyed him emotionally. He was so hurt that he could not speak to his son for two years, which damaged their father-son relationship. He said he had a mixed feelings of shock and anger and did not know how to fix it.
5. Shawna Craig: Lorenzo Lamas' Fifth Wife
Despite the acrimonious nature of his divorce from Shauna Sand and all the attendant heartaches, it caused Lamas, by 2011, he was back in the game. This time, he was tying the nuptial knots with Shawna Craig, a woman who was 3o years younger than he was. They tied the knot at Cabo San Lucas, Mexico, on April 30, 2011.
And since the name of his new bride was similar to that of his ex-wife, Lorenzo Lamas considered changing his name to Lorenzo Lamas-Craig, but he did not pull through with the thought.
In June 2018, Lorenzo filed for divorce stating irreconcilable differences as the reason. He did not have any children with Shawna Craig, but she served as a two-time surrogate for his daughter, Shayne Lamas.
Who Is Lorenzo's Supposed Sixth Wife?
After his fifth divorce, Lorenzo Lamas said he was no longer getting married, but from the looks of things, he has found a woman who is making him reconsider his stand as he popped the question to Kenna Nicole Scott in February 2021.
Kenna Nicole Scott is an Idaho native Lorenzo Lamas met through his godmother Francesca Daniels. If the marriage pulls through, this would be his sixth and hopefully the last marriage for the 65-year-old thespian.
Other Women Lorenzo Lamas Dated But Did Not Get Married To
Lorenzo Lamas has only been married five times but has been in more than five relationships. Before marrying his third wife in 1989, Lorenzo Lamas entered into a relationship with actress Daphne Ashbrook, and they had a daughter, Paton Lee Ashbrook (born 1988).
Also, before getting married to Shawna Craig, he was engaged to a Playboy playmate named Barbara Moore in 2004. Their relationship was headed for the altar until Lamas called it off on the wedding's eve after it was revealed that Barbara had been caught in a very inappropriate situation with a male stripper at her bachelorette party.