Lady Gaga is not transgender, she is not a man, and she is most certainly not a hermaphrodite. The rumors about her being the latter started making waves after an up-skirt photo of her was taken from a video shoot way back in 2009 at England's Glastonbury festival. The photo in question indicated a bulge between Gaga's legs, and more than a few blogs suggested that the bulge was caused by the male genitalia.
In truth, the bulge could have been caused by a number of factors, including undergarments or a bad angle. Some blogs even went as far as alleging that Gaga verbally confirmed her status as a hermaphrodite, a statement that was vehemently denied by her manager at the time. 
Gaga and her team have always maintained that she is a woman. Still, over the years, the rumors about Lady Gaga's sexuality have consistently split opinions, opinions that her fans seem not to care about. This article delves into those issues once again.
Lady Gaga's Sexuality
Lady Gaga is a bisexual woman. She has always maintained her stance on that. Her sexuality has been a topic of discussion and speculation over the years. While rumors about her gender and sexuality have circulated, Gaga has consistently expressed her identity as a woman. 
In an interview with Out magazine, she confirmed that she is 100 percent female, dispelling rumors that she may be a hermaphrodite.
Regarding her sexual orientation, Gaga has been open about her identification as bisexual. However, during a surprise appearance at New York's WorldPride celebration, she revealed that she may not be considered a part of the LGBTQ+ community despite her identification as bisexual.
 This sparked a conversation about bisexual erasure and biphobia within the community, with fans discussing the double standards faced by bisexual individuals compared to gay individuals.
Despite this, Gaga has always openly supported her gay fans. In an interview with USA Today, she expressed her love and support for her gay fans, emphasizing that her music and shows are "gay." She has consistently used her platform to advocate for LGBTQ+ rights and has been a vocal ally. Gaga's reaction to the gay rumors has been one of acceptance and support, solidifying her position as an ally to the LGBTQ+ community.
Is Lady Gaga A Man?
Lady Gaga is not a man, and the rumors alleging that she is are ridiculous. That was the position of the singer and her manager several years ago, particularly when they were asked to react to a statement that Lady Gaga herself had made admitting that she was a man.
Lady Gaga has faced rumors throughout her career, one of the most persistent being that she is a man. This rumor likely started due to her unique and androgynous fashion choices early on in her career. 
However, Lady Gaga has always dismissed the rumors, stating that she doesn't care about them. She even invoked her fans, saying that they don't care either, emphasizing her dedication to promoting self-acceptance and support for all identities.
Lady Gaga's manager has also addressed these rumors, stating that they are "ridiculous" and "untrue." He has emphasized that Lady Gaga is a talented artist and that her gender identity has no bearing on her abilities or success.
The media has had mixed reactions to these rumors, with some outlets perpetuating them and others calling them out as baseless and harmful. Lady Gaga's fans have been a strong force in supporting her and shutting down the rumors, with many taking to social media to defend her and promote body positivity and acceptance.
Is Lady Gaga Transgender?
Lady Gaga is not transgender. The suggestions that she might be transgender stem from her strong support for the LGBTQ+ community and her advocacy for transgender rights. In her song Born This Way, Gaga sings about accepting oneself and embracing all sexual orientations and gender identities. Additionally, Gaga has expressed solidarity with her trans fans, stating that she stands with them and recognizes their struggles.
In response to the assertions that she is transgender, Lady Gaga and her manager have not directly addressed the rumors. However, Gaga has always been open about her own experiences with mental health issues, body image, and identity, which may have contributed to the speculation. Gaga's manager, Bobby Campbell, has also been supportive of her and her message of inclusivity but has not made any specific statements about her gender identity.
As for the fans, they have shown immense support for Lady Gaga regardless of her gender identity. Many appreciate her activism and championing of LGBTQ+ rights. 
Gaga's message of acceptance and self-love has resonated with her diverse fanbase, and they continue to stand by her as an ally and advocate for the community. Many of them have argued that it is important to respect Gaga's own self-identification and focus on her work as an artist and activist rather than speculating about her personal life.
Is Lady Gaga Hermaphrodite?
Lady Gaga is not Hermaphrodite. The rumor that she is a hermaphrodite began circulating around 2009. This claim was primarily fueled by a controversial incident involving an upskirt photo during a performance in England. The photograph, which captured a moment when Lady Gaga's outfit revealed what appeared to be a visible bulge, led to speculation about her gender.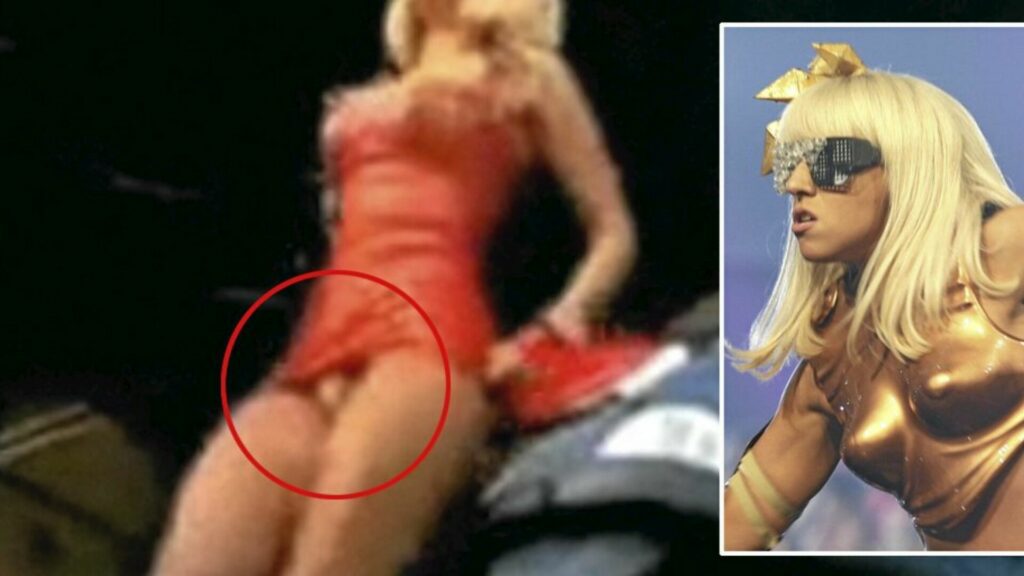 Lady Gaga's reaction to these rumors was straightforward. She decided to address the issue directly, neither confirming nor denying the allegations. She used this as an opportunity to raise awareness about gender identity issues and promote acceptance and understanding. In a 2009 interview with Barbara Walters, she explained that her androgynous appearance was a conscious choice meant to challenge societal norms and encourage her fans to be themselves.
Her manager at the time, Troy Carter, supported her stance and emphasized that the rumors were irrelevant to her artistry. He stated that Lady Gaga's image was all about breaking boundaries and pushing the limits of what it meant to be a performer. The media and fans had mixed reactions to the rumors.
Some outlets sensationalized the story, speculating about her gender. However, others praised Lady Gaga for her approach to the situation and her advocacy for the LGBTQ+ community. Many of her fans applauded her for her unapologetic stance, seeing it as a testament to her commitment to self-expression and acceptance.
The singer's response to the rumors ultimately demonstrated her ability to use controversy as a platform to promote social causes. She has continued to be an outspoken advocate for the LGBTQ+ community and has used her music and fame to raise awareness about issues related to gender identity and equality.
Is Lady Gaga Bisexual?
Lady Gaga admitted to Rolling Stone Magazine in 2009 that she is bisexual. Over the years, nothing she has said or done has attracted any challenge to her stance as bisexual. She stated that men are intimidated by her bisexuality, revealing her willingness to embrace her sexuality openly. Throughout the years, Lady Gaga's stance on bisexuality has been reflected in both her personal life and her music.
The singer has consistently been an advocate for LGBTQ+ rights and has used her platform to promote inclusivity and acceptance. She has been vocal about her own bisexuality, challenging societal norms and stereotypes. In her music, she has explored themes of self-expression, identity, and love, often incorporating LGBTQ+ narratives.
Songs like Born This Way and The Edge of Glory celebrate self-acceptance and individuality, encouraging listeners to embrace their true selves. Lady Gaga's performances and music videos have also featured diverse expressions of sexuality and gender, breaking boundaries and challenging conventional norms.
In her personal life, Lady Gaga has been in relationships with both men and women, further exemplifying her commitment to living authentically. By openly discussing her bisexuality, she has helped to normalize and destigmatize non-heteronormative sexual orientations.
Lady Gaga's impact on the LGBTQ+ community extends beyond her own identity.
She has used her fame and influence to support and uplift queer individuals, advocating for equal rights and representation. Through her philanthropic work and activism, she has contributed to organizations that support LGBTQ+ youth, mental health, and HIV/AIDS awareness.
Lady Gaga's journey as a bisexual artist has been marked by a bold and unapologetic embrace of her sexuality. She has used her platform to challenge societal norms, promote inclusivity, and inspire others to embrace their true selves. Her music and activism have made a lasting impact on the LGBTQ+ community, solidifying her status as an icon of acceptance and empowerment.
FAQs
Is Lady Gaga A Guy?
Lady Gaga is not a guy. She is a female artist and actress known for her versatile talents and unique style.
Is Lady Gaga Lesbian?
Lady Gaga is not a lesbian, but she publicly identified herself as bisexual. She has been in relationships with both men and women in the past.
Is Lady Gaga Married?
Lady Gaga is not married as of 2023. She was engaged to actor Taylor Kinney in 2015, but their engagement was eventually called off.
Is Lady Gaga Pregnant?
There are rumors of Lady Gaga being pregnant, but there is no official confirmation. She has not addressed the rumors, and her pregnancy status remains unconfirmed.