Chanel West Coast is not transgender, she is also not a man. She was born a woman, has always been a woman since she was a child, and is still a woman till date
Chelsea Chanel Dudley, popularly known as Chanel West Coast, is an American television personality, rapper, singer, and songwriter most famous for her role in the popular MTV show Ridiculousness, an internet video review show she co-hosts with fellow MTV personalities- Rob Dyrdek and Sterling "Steelo" Brim.
Her distinctive laugh is what makes her stand out amongst her co-stars. Her fame on the show has generated interest in her life beyond her sense of humor. Among others, the question on the minds of most of her fans is, could Chanel West Coast be trans?

Profile Summary of Chanel West Coast
Full Names: Chelsea Chanel Dudley
Popular As: Chanel West Coast
Date of Birth: September 1st, 1988
Age: 34 years old
Gender: Female
Profession: TV Personality, Rapper, Singer, and Songwriter
Nationality: American
Race / Ethnicity: White
Sexual Orientation: Straight
Zodiac Sign: Virgo
Place of Birth: Los Angeles, California, United States
Chanel West Coast's Parents Divorced When She Was A Child
The star was born on September 1st, 1988, to Penny and Jamie Dudley in Los Angeles, California. Chanel had a rather unconventional childhood; with both parents separating when she was young, the star's childhood was split between New York and Los Angeles.
Her father was a DJ in New York and would often take the star along with him for gigs at clubs. West Coast admitted that music made up the core of her childhood, which pushed her to pursue a career in music; whether she was sitting in the DJ booth with her dad or constantly listening to hip-hop when she lived with her mum, music was always all around her. The rapper is close to both parents and her step mum, Linda, from her dad's remarriage and credits her dad for her interest in music and her mum for her sense of humor.
Divorces are never easy for either of the parties involved, most especially the kid. Life certainly wasn't always peachy for the star while growing up. Between splitting her time between the west and the east coast because of her parent's living arrangement, in an interview with LA Weekly, she claimed that at some point, her mother had to rely on growing and selling marijuana to keep the bills paid and that she (Chanel) had started smoking weed at age eleven and has been ever since.
Coast Was Exposed To Gang Violence In Her Teens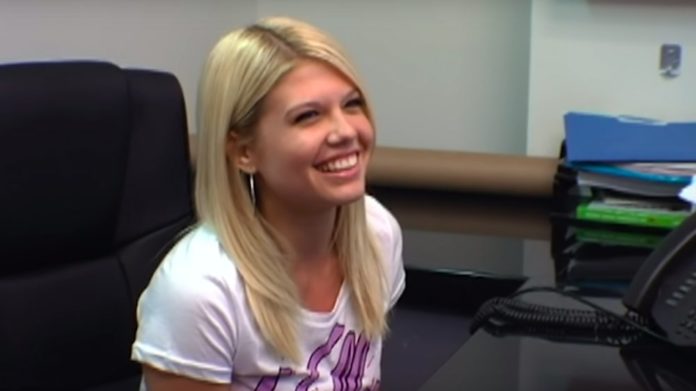 West Coast began rapping at age 14, drawing inspiration from rapper Tupac Shakur, and at 17, she launched her first MySpace music page. The young star's teenage years were not all that bumpy, in-between marijuana use and accompanying her dad to smoke-filled clubs for DJ gigs. She attended Taft High School in Woodland Hills, California, for two years before opting to be home-schooled instead.
However, shortly before she got her chance in the spotlight, when Chanel was only 19, in 2007, tragedy struck; her ex-boyfriend Saul Garcia was shot and killed in a double homicide. Saul, 21, was shot along alongside his best friend Kevin Deville, who was also 21. The two were said to have been walking to a studio on December 5th, 2007, when a gunman, believed to be a gang member, walked up and shot them, devastating the long-time Ridiculousness star.
In 2009, Chanel tweeted: "On 12/05/07 my ex-boyfriend and his best friend were shot and killed. I can't believe you've been gone for 2 years. I love u! RIP Saul & Kevin."
West Coast finally got her big break at age 20 when she was introduced to Rob Dyrdek and was cast in Rob Dyrdek Fantasy Factory, a role she played for seven seasons, and the rest is history.
Chanel West Coast's Trans Rumors Debunked
For celebrities in Hollywood, rumors and controversies come at the expense of fame; Chanel is no stranger to such. Still, one of the most popular rumors about the celebrity has many wondering whether or not she is now a man.
In July of 2015, rumors that Chanel West Coast was transgender began to float to the surface, attached to side by side pictures of the Ridiculousness star and Boy Meets World actor Lee Norris (who played the role of Stuart Minkus in the ABC sitcom between 1993 and 1994) with captions that more than suggested that the two actors were the same.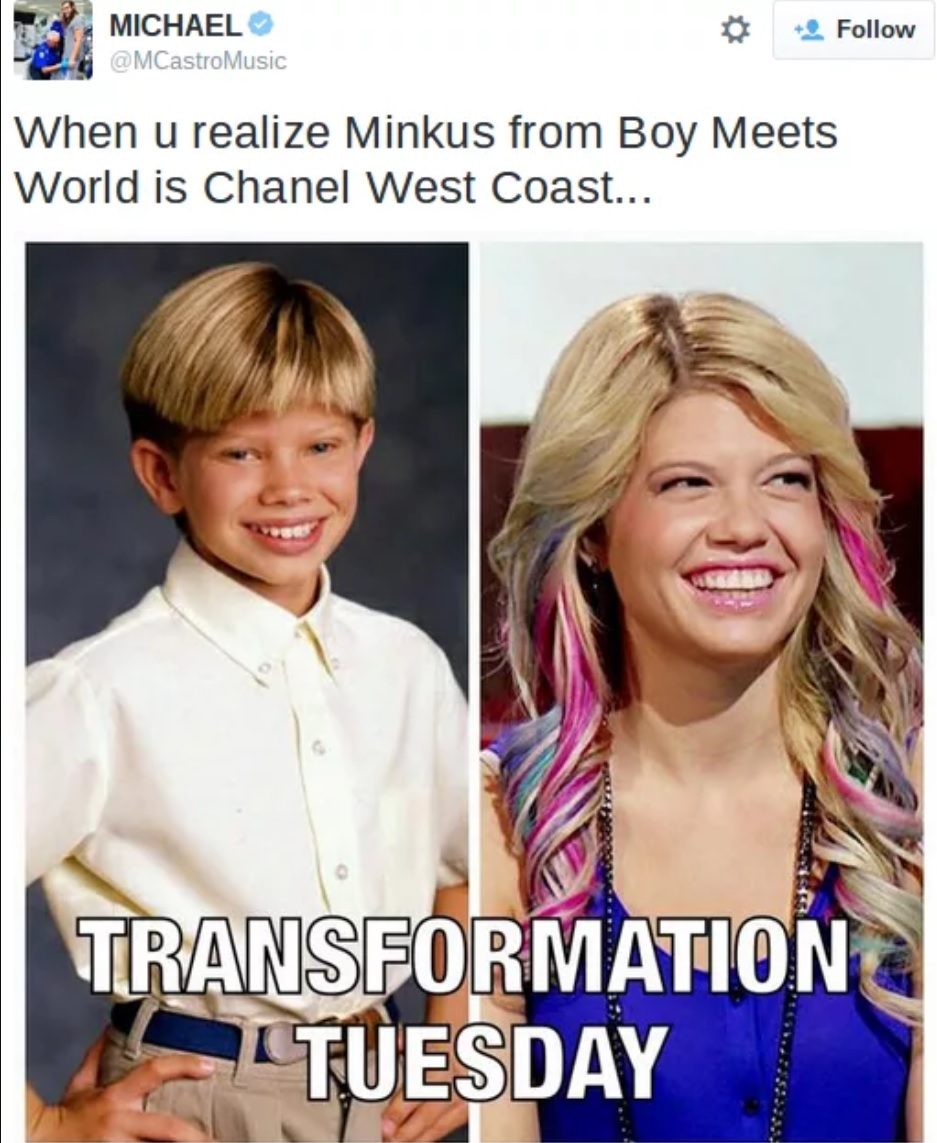 The rumors claimed that West Coast was Norris after carrying out gender reassignment surgery; if one were taking this story at face value, it would sort of add up, seeing as the two actors share a striking resemblance. Considering it seemed Norris simply fell off the edge of the planet after his brief stint on Boy Meets World, the only deterrent to this rumor (aside from a public appearance of both actors in the same place) would have to be taking into account that Norris' most notable (although not his only) acting credit at the time was his even briefer appearance as an unnamed police officer in the 2014 motion picture adaptation of the 2012 novel by Gillian Flynn.
That said, in an interview with In Touch Weekly, Chanel laid these rumors to rest, saying she felt like it was defamation of character that people would put out fake information on social media saying she used to be a boy. She told the publication that she was going legal with the situation and wanted to keep the details offline as much as possible.
Coast added that she felt hurt about clearing the trans rumors as she felt she had let down some of the kids who came up to her to say they could relate to her, thinking that she was indeed trans. "I want to be like, 'I'm not transgender,' but at the same time, I want to be there for people to feel like they can confide in me," Coast said.
A Look At All The Men Chanel West Coast Has Been Romantically Linked To
With that rumor all cleared up, now all fans are dying to know is the people that Chanel West Coast has dated in the past. As of this writing, the Ridiculousness star is a single pringle, ready to mingle. She has had only one very public relationship and several rumored and speculated relationships.
Liam Horne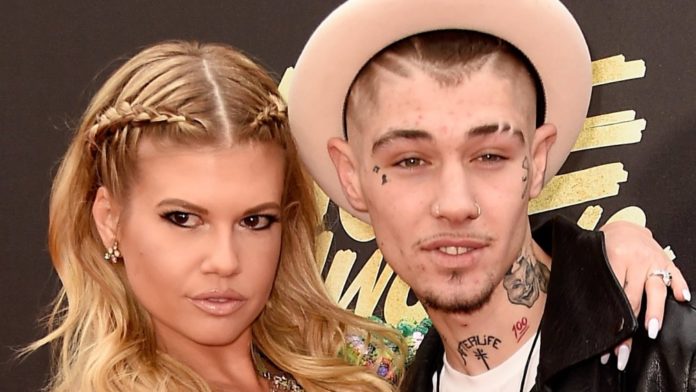 Chanel's most high-profile relationship was with Scottish singer Liam Horne who she met sometime in 2014 and were together between 2014 and 2017. Chanel was six years younger than Liam, which seemed to create some disapproval from fans and spectators alike. The couple was never afraid to pack on the PDA and often posted loved-up social media pictures where they couldn't seem to keep their hands off each other. They were also spotted at several red-carpet occasions all over each other in front of the cameras. Horne even joined her in 2015 to record their single 'Waves.' But while it looked like it was all going well, the pair announced their split in 2017 after only three years.
Solo Lucci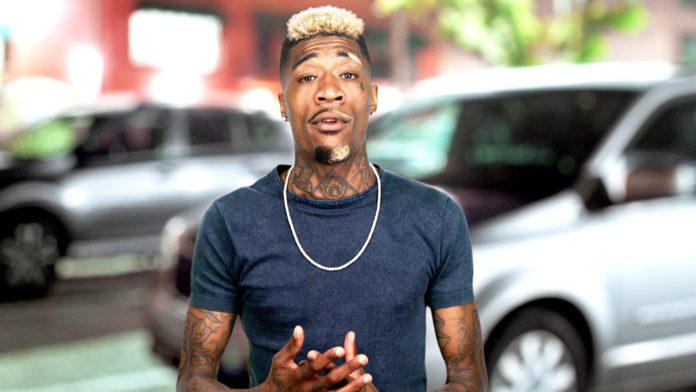 After ending her relationship with Liam Horne in 2017, West Coast was rumored to have had a fling with Atlanta rapper Solo Lucci towards the end of the year. The pair starred together on the fourth season of the reality TV show Love & Hip Hop: Hollywood. However, it wasn't until nearly three years later that the star revealed their relationship was not real and maintained that it was never actually a thing and more for the show's storyline.
Rob Dyrdek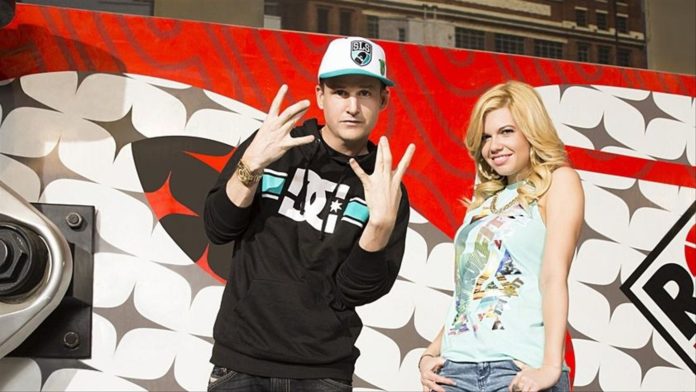 West Coast was introduced to Rob Dyrdek through a mutual friend in 2008. Shortly after the said introduction, she made her first television appearance starring in Rob Dyrdek's Fantasy Factory, where she played a receptionist; the star was 20 years old at the time. The two have starred in several projects together and have formed a bond of mutual respect for one another. It's not hard to figure out why fans have speculated that the co-stars are dating. As much as we would love to see these two stars together, those rumors couldn't be farther from the truth. In fact, Rob has been happily married to Bryiana Flores since 2015, and the pair shares two adorable children; Kodah and Nala.