Indio Falconer Downey is an actor, musician, and celebrity child. Despite having forged his career as a talented vocalist, guitarist, and actor, he is best recognized for his last names Falconer and Downey. He is the first and only son of the union between Deborah Falconer and Robert Downey Jr., a famous Hollywood A-list actor renowned for his role as Iron Man in Marvel's film franchise – beginning with Iron Man (2008) and ending with Avengers: Endgame (2019). Currently, he is the lead guitarist of The Dose, a rock band he founded with his friend and band drummer Ralph Alexander.

Indio Falconer Downey's Profile Summary
Full Name: Indio Falconer Downey
Gender: Male
Date of Birth: September 7, 1993
Place of Birth: Los Angeles, California
Age: 28 years old
Ethnicity: White Caucasian
Nationality: American
Zodiac Sign: Virgo
Sexual Orientation: Straight
Relationship Status: Single
Parents: Robert Downey Jr. and Deborah Falconer
Siblings: 2 half-siblings – Exton Elias Downey (half-brother), Avri Roel Downey (half-sister)
Height in Inches: 5'11"
Height in Centimeters: 180 cm
Weight: 77 kg (170 lbs)
Net Worth: $2 million
Famous for: Being the son of Robert Downey Jr.
Instagram: @indiodowney7
Twitter: @indiodcwney
Indio Falconer Downey Was Born To Celebrity Parents
Indio Falconer Downey was born on September 7, 1993, in Los Angeles, California. His mother, Deborah Lynn Falconer, is an actress, a songwriter, and a musician. She was popular in the 80s and 90s for movies like The Wrong Guy. Her celebrity status pales compared to Indio's father, Robert Downey Jr.
Robert Downey Jr. is one of the celebrity A-list actors in Hollywood today. He has built up quite a reputation as one of the foremost Hollywood superstars. Despite playing various film roles over his more than a quarter of a century years at the top of America's film industry, Robert Downey Jr. is definitely more famous for his portrayal of Iron Man in Marvel's movie franchise.
Indio's Parents Were Married For Almost A Decade Before Their Divorce
Robert Downey Jr. met his now ex-wife, Deborah Lynn Falconer, at a movie premiere in 1992. He had just ended things with then ex-girlfriend, Sarah Jessica Parker, but their attraction was instant, such that they immediately began to date. They reportedly dated for 42 days and tied the knot on May 29, 1992. Just over a year later, in September of 1993, the couple welcomed their first child, a boy they would later name Indio, which is a Spanish word for India.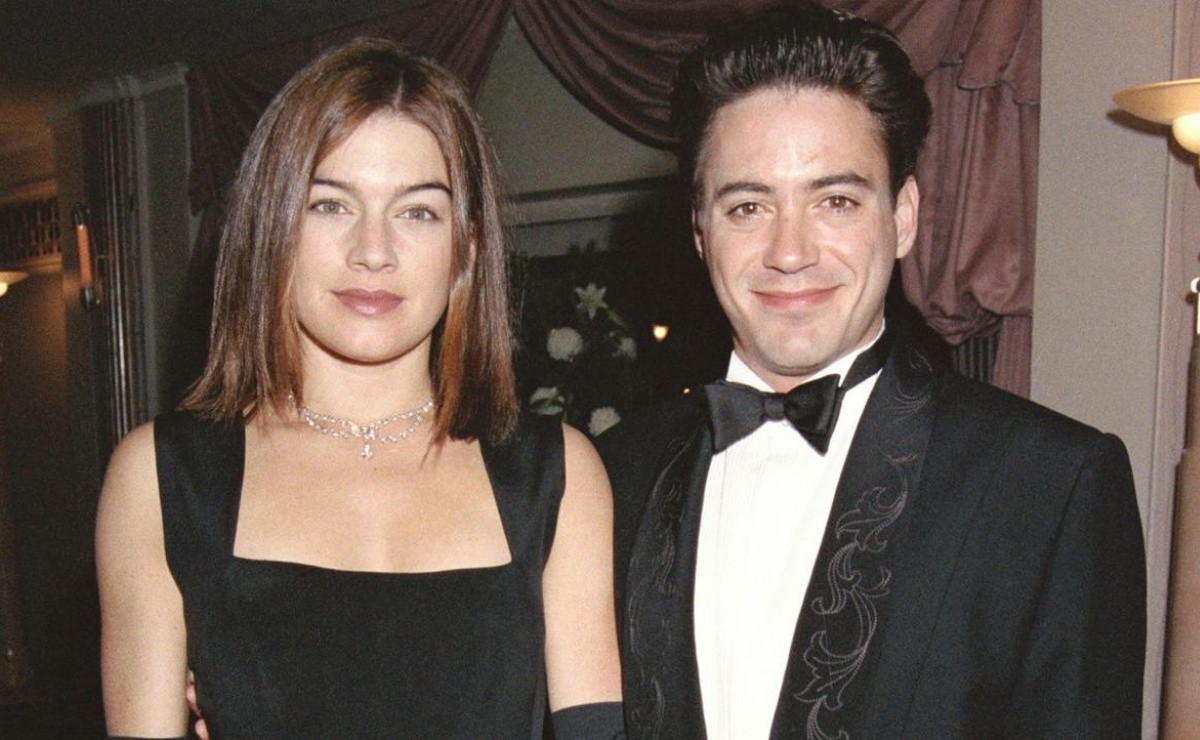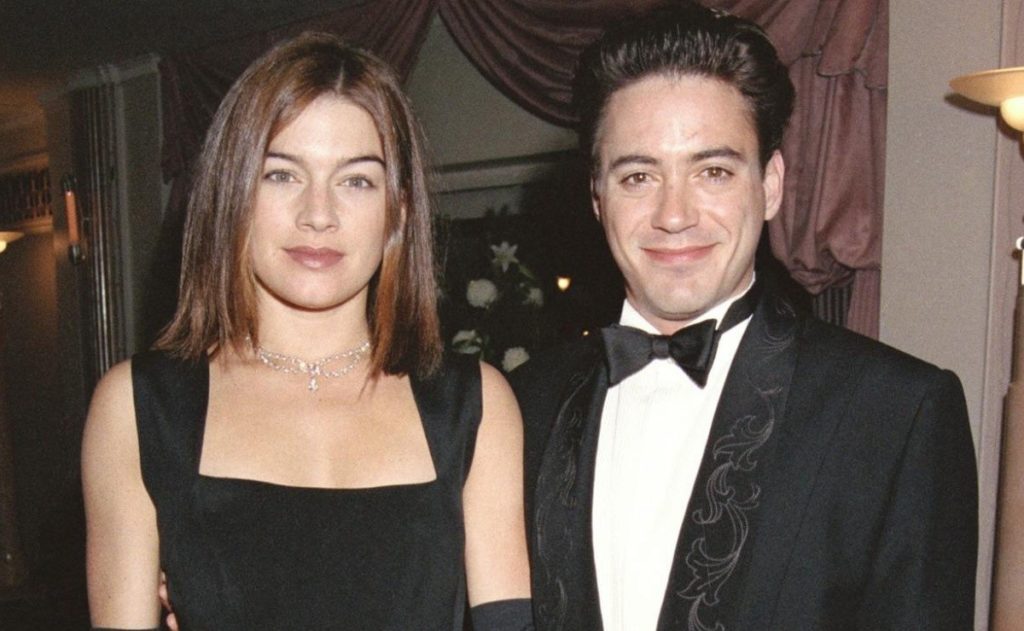 Not long after the birth of the new baby, Downey Jr. suddenly changed and began to abuse substances, especially alcohol and drugs. His behavior took a toll on his wife and young son as he was never really present whenever he was needed.
His recurring brushes with the law and repeated trips to jail or rehabilitation became too heavy a burden to bear for Deborah, who opted to leave the marriage in 2001, nine years after their wedding. Indio was just eight years old at the time. The divorce was finalized three years later, on April 26, 2004, a few months before Indio's 11th birthday.
His Mother Had Custody of Him After the Divorce
Indio Downey had a very rough childhood because of the problems present in his parents' marriage. While deciding to leave the union, Deborah also chose to take Indio along. She filed for divorce in January of 2001, immediately after her separation from Downey Jr., seeking sole custody of young Indio along with spousal and child support.
At first, Indio's mother limited his father's contact with him because of his drug-related challenges stating that she didn't want that kind of negative influence on her child. Downey Jr. had to show proof of sobriety before he could interact with his son. From that point onwards, he became more involved in the upbringing of Indio Falconer Downey. He took the young Indio along with him to movie premieres and several other Hollywood events.
Indio Falconer Downey Has A Passion For Music
Details of Indio Falconer Downey's education are not publicly available. However, it is clear that Robert Downey Jr.'s son developed his passion for music during his high school days. Indio began his mainstream career as a musician by joining the Los Angeles-based band, 'The Seems.'
He joined the band as a guitarist and vocalist. However, his time with the band was short-lived due to his struggles with drugs. After overcoming his addiction, Indio Falconer Downey revived his passion for music, and together with his friend Ralph Alexander, he created a rock band called 'The Dose.'
In 2016, the band released many singles, such as 'Glory,' 'Cold Hands,' 'Shadows Close Behind,' 'Space Trader,' 'Adore,' and 'Truth Lies Inside.' More singles such as 'Vervain' and 'Thrill of it' followed in 2018. Indio currently serves as the lead guitarist and vocalist for his band, while Ralph takes care of the drums and bass.
Like His Father, Indio Was Addicted To Hard Drugs
The phrase 'like father, like son' can't be any more true than in the lives of Robert Downey Jr. and his son, Indio Falconer Downey, who it seemed had picked up his father's drug habits. He was arrested on June 29, 2014, on charges of cocaine possession, in West Hollywood when the Sheriff's deputies spotted him sniffing cocaine inside a vehicle.
He spent a night in the custody of the police but was released on bail the very next day with an order to commence treatment for drug addiction. His family swooped in, and he was eventually enrolled in a rehab center for substance abuse. Indio was fortunate to have the support of his parents throughout his time in rehab, especially a father who had faced the same challenges.
In a bid to soften the blow and protect his son's reputation from further media scrutiny, Robert Downey Jr. even took responsibility for his son's addiction to cocaine. He claimed that Indio must have picked up the habit from him because tests have shown that cocaine addiction had a genetic component to it.
With the support of his family and friends, Indio managed to overcome his addiction. While addressing the judge at the hearing that followed his time in rehab, he stated that he was glad to have his life back. In March 2016, Robert Downey Jr. congratulated his son on sobriety through a post on his official Facebook page.
He Has A Very Close Relationship With His Father
After finalizing his parents' divorce in 2004, Indio Falconer Downey lived with his mother while his father remarried. However, Downey Jr. was determined to have a relationship with his firstborn son and set out to accomplish that. He started by getting rid of the drug habit that had ended his first marriage.
After regaining the trust of his ex-wife, Deborah, Downey Jr. became more involved in his son's development. They were often seen together at movie premieres and interviews, and it came as no surprise when Indio indicated a brief interest in acting.
Even though his acting career encompassed a total of two movies, including one in 2005 where he played a younger version of his father in 'Kiss Kiss Bang Bang,' the pair maintained their close relationship. Indio Falconer Downey's relationship with his father has only become stronger as the years go by. His social media is littered with pictures of him and his dad, a testament to their close bond.