Dorothy LeMay is a 69-year-old former American model and ex-adult film actress born February 14, 1954. Active in the industry for about 10 years, LeMay was quite famous in the 80s and starred in so many films during that time.
Dorothy was married to a supportive husband who is reported to have urged her to pursue a career in the adult film industry. However, they eventually parted ways, and she did not remarry. The former actress is reported to be worth $1 million at the moment.
Dorothy LeMay's Bio
AGE: 69 Years Old
BIRTHDAY: February 14, 1954
BIRTHPLACE: Los Angeles, California, United States
BIRTH SIGN: Aquarius
ETHNICITY: White
Dorothy LeMay Was Born in L.A. But Raised in Ohio
Dorothy LeMay was born in Los Angeles, a city in California which is said to be the second-most populous city in the United States after New York City. However, Dorothy did not spend her childhood in Los Angeles. According to reports, shortly after she was born, her parents decided to relocate and eventually settled in Dayton, Ohio.
While the reasons behind their relocation remain undisclosed, several reports have shown that Dorothy's formative years were spent in the diverse and vibrant atmosphere of Dayton. The former actress was born on Valentine's Day, February 14, 1954. She is now 69 years old.
Very little is known about her early years and her background. There are no details about who are parents were. It is also not clear if she had any siblings with whom she grew up in Dayton. If she had any siblings, then there is nothing known about them to the wider public.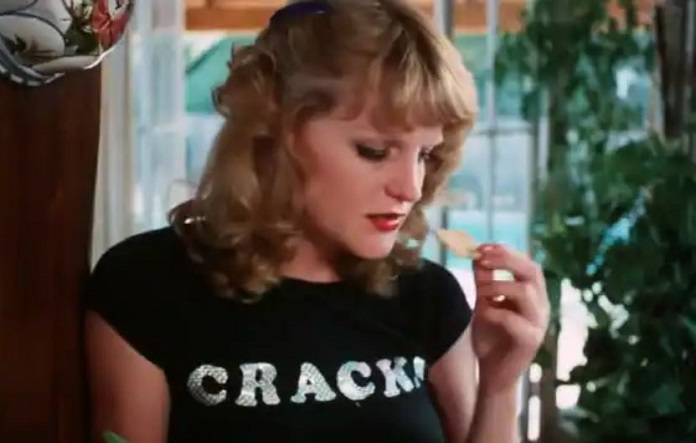 Dorothy LeMay's Education
Dorothy LeMay's educational background is not marked by extensive formal schooling. In fact, it is reported that her education concluded after completing high school, as she did not pursue further studies or attend college.
Following her high school education, Dorothy made a conscious decision to enter the workforce rather than continue her academic pursuits. While the specific reasons for her choice are not widely known, it is possible that she may have been forced to work due to a lack of funds or some other limitations. But details about these are not clear.
She Worked as a Secretary At The University of California
Despite not attending college, Dorothy LeMay was very brilliant as a young woman, and it showed when she spoke. Upon completing high school, Dorothy embarked on a journey to secure employment, and her efforts led her to a notable position at the esteemed University of California Berkeley. In 1975, at the age of approximately 21, she successfully obtained a job as a secretary within the university's vibrant and intellectual community.
Available reports claim that Dorothy's presence at the university quickly endeared her to those around her. Despite her inherent shyness at the time, she possessed a warm and open-minded nature that resonated with colleagues and acquaintances.
Also, it was during her tenure at the University of California Berkeley that Dorothy's personal life took a significant turn as she met her future husband. Their chance encounter, when she went back home to Ohio one day, blossomed into a deep connection, leading to a meaningful relationship that ultimately culminated in marriage.
How Deborah's Journey Into The Adult Movie Industry Began
After gaining experience as a secretary at the University of California Berkeley, Dorothy LeMay found herself desiring additional income to support herself, so she started looking for other work to do. It was during this time that she stumbled upon an enticing advertisement in a Berkeley newspaper.
The ad sought individuals interested in modeling, promising a generous compensation of $300 per day. Intrigued by the opportunity, Dorothy decided to respond to the ad, and soon she had delved into the world of modeling.
Interestingly, soon after Dorothy embarked on her modeling ventures, her path took an unexpected turn as she began engaging in more provocative and sensually revealing shoots for companies such as Swedish Erotica and Pleasure Productions. What makes this aspect even more intriguing is the fact that Dorothy collaborated with her husband for these explicit endeavors. In fact, according to certain reports, it was her husband who encouraged and supported her decision to participate in these shoots.
She Did Live Shows At Adult Clubs
Dorothy LeMay's growing reputation as a model and audacious spirit led her to embrace the live entertainment scene. She started performing live erotic shows at the renowned Playpen Club in San Francisco, which was owned by Alex De Renzy, a prominent American director and producer of adult films. Additionally, she also engaged in club work for the influential Mitchell Brothers, further solidifying her rising profile and presence in the adult entertainment sphere.
Dorothy's physical attributes played a significant role in her rise to prominence. With her ample bosom, voluptuous figure, and blonde hair, she possessed a striking appearance that left a lasting impression on all who beheld her. Her distinct look, combined with her undeniable talent, quickly established her as a well-known figure within the adult entertainment circle.
As Dorothy's popularity grew, her name became synonymous with allure and sensuality around San Fransisco at the time. Her ability to captivate audiences with her performances and exude confidence contributed to her growing acclaim.
Dorothy LeMay Nearly Quit After Her First Adult Movie
While performing her live adult shows, Dorothy LeMay soon came across John Seeman, a notable figure in the adult film industry. Recognizing her potential, Seeman took it upon himself to introduce Dorothy to influential individuals in the business, thereby facilitating her entry into the world of adult movies. Through Seeman's guidance and the help of Alex De Renzy, she soon started filming adult films.
In 1977, at the age of 23, Dorothy landed her first-ever role in a feature film titled House of Green Desire. However, what should have been an exciting milestone turned into a disappointing setback. In post-production, her voice was dubbed over, and the film underwent excessive editing, resulting in her being rendered unrecognizable on screen.
Understandably, Dorothy felt a mixture of anger and disillusionment and contemplated leaving the adult film industry behind. However, Seeman and other supportive individuals convinced her to persevere, assuring her that future opportunities would bring better outcomes. Their encouragement proved crucial, as Dorothy chose to continue acting and eventually began starring in several other films.
Dorothy Went On To Star In Dozens of Adult Films
Following the initial setback of her first film in 1977, Dorothy LeMay heeded the advice of supportive individuals within the adult film industry and decided to stay put. She soon found herself being cast in a flurry of adult movies. In fact, the following year, 1978, proved to be a particularly prolific year for her. That year alone, she starred in nearly 10 films, including roles in Blonde Fire, in which she played Blackmore's Girl, Bad Company, in which she portrayed Laura and a role in A Formal Faucett.
At this point, Dorothy's career was rapidly gaining momentum. Within the adult industry, her performances had begun to captivate audiences. She played the seductive Susan in Sensual Encounters of Every Kind in 1978 and portrayed the alluring Annette Slavin in Blue Heat the same year. These roles earned her a reputation for possessing serious acting skills in an industry that often prioritized physical looks over thespian talent.
As the 1980s dawned, Dorothy LeMay's star power continued to rise, and her name became more recognizable within the adult film landscape. Stepping into lead roles, she demonstrated her ability to carry a film beyond just what the physical features of a woman can do. It is believed that the film, Female Athletes, released in 1980, drew attention to her skills as a performer.
The year 1981 marked a defining moment in Dorothy's career as she took on a role that would become synonymous with her name and serve as her most memorable work in the relatively short span of her adult film career. The film was called Nightdreams. In Nightdreams, she portrayed the enigmatic Mrs. Van Houten, a sexually frustrated wife exploring a tapestry of erotic fantasies that came to life. The film delved into complex themes, allowing Dorothy to showcase her depth as an actress and leaving a lasting impression on both critics and audiences.
Nightdreams solidified Dorothy LeMay's status as a well-known adult film star who was admired not just for her physical allure but for her ability to breathe life into her characters with a convincing realism that transcended the confines of the genre.
Dorothy LeMay Retired But Returned To Action In 1986
Following her memorable performance in Nightdreams in 1981, Dorothy LeMay suddenly felt like she needed to retire from and step away from the adult film industry. However, her retirement was not immediate, and she continued to grace the screen in subsequent films.
In 1981, she starred in Every Which Way She Can. She further displayed her acting range in films such as Irresistible, Nightlife, and Memphis Cathouse Blues, all in 1982. She kept appearing in different films until 1984, when she eventually retired.
Although the exact reasons behind Dorothy's initial retirement remain unclear, it is notable that she made this choice during a time when she was in high demand and at the pinnacle of her powers as an adult film star. Despite her success and recognition, she somehow felt a serious urge to depart the industry.
However, Dorothy's initial retirement proved to be short-lived, as influential figures within the adult film industry persuaded her to reconsider. Eventually, two years later, in 1986, she made a comeback, marking her return to the screen with appearances in a few more movies, including the 1987 film Blondes on Fire and others.
Interestingly, her second stint in the industry proved to be brief because in 1987, just one year after she returned, Dorothy LeMay ultimately made the decision to retire for a second and final time, bidding farewell to the adult film industry for good. The reasons behind her definitive departure from the industry remain shrouded in ambiguity, leaving fans and industry insiders to speculate on her motivations.
All together, Dorothy worked in the adult film industry over the course of a decade, from 1977 to 1987. Her career spanned numerous productions, as she graced the screen in over eighty movies, as documented by the Internet Adult Film Database. Also, Dorothy's contributions to the adult film world have earned her recognition and acclaim. In fact, her work has been so acknowledged by industry professionals that she has even been inducted into the esteemed Adult Video News Hall of Fame.
A List Of Dorothy LeMay's Fims
House of Green Desire (1977)
Blonde Fire (1978) as Blackmore's Girl
Sensual Encounters of Every Kind (1978) as Susan
Deep Passage (1978) as Desiree Loy
Blue Heat (1978) as Annette Slavin
Bad Company (1978) as Laura
A Formal Faucett (1978) as Norma Gene
Tropic of Desire (1979) as June
Sweet Captive (1979) as Janet
Small Town Girls (1979) as Cindy Andrews
Fantasy (1979) as Young Cathy
Chopstix (1979) Angel
Blonds Have More Fun (1979) Dr Wendy Wilson
Taboo (1980) as Sherry
Female Athletes (1980) as Blond Pool Player
The Sensuous Detective (1980)
Garage Girls (1980) as Dorothy LeMay
Champagne for Breakfast (1980) as Fantasia
'Sweet Dreams, Suzan' (1980) as Doctor's Secretary
Vista Valley PTA (1981) as Sandra
High School Memories (1981) as Barb Adams
Nightdreams (1981) as Mrs. Van Houten
Every Which Way She Can (1981) as Waitress
Taboo II (1982) as Sherry McBride
Stalag 69 (1982) as Tina Anderson
Nightlife (1982) as Girl with Analyst
Irresistible (1982) as Hitchhiker
Three Ripening Cherries (1984) as Sally
Trashi (1984) asR69D69
Hot Ones (1984)
Blondes on Fire (1986)
What Is Dorothy LeMay's Net Worth?
At present, Dorothy LeMay's net worth is estimated to be approximately $1 million. The bulk of her earnings can be attributed to her successful tenure in the adult film industry, where she made a significant impact and gained recognition as a prominent actress.
Following her retirement from the adult film industry, Dorothy is said to have pursued other ventures, although specific details about these endeavors remain somewhat elusive. While it is reported that she engaged in other forms of work after stepping away from adult films, the nature and extent of these pursuits have not been thoroughly documented.
Who Was Dorothy LeMay's Husband?
Dorothy LeMay was married to a man called Lee LeMay. Interestingly, Lee LeMay was also an adult film star who appeared in so many films himself. In fact, he and Dorothy would later appear in different films together after their marriage.
Our findings show that their paths first crossed in Dayton, Ohio, shortly after Dorothy had secured her job at the University of California during the mid-1970s. She had come for a visit when they met and started dating each other.
Eventually, on February 13, 1976, Dorothy and Lee exchanged heartfelt wedding vows and became husband and wife, solidifying their commitment to each other. The details surrounding their wedding ceremony remain relatively private, but various accounts suggest that the nuptials may have taken place in Dorothy's hometown of Dayton. Ohio.
Following their wedding, the couple returned to California together, where Dorothy continued her work in 1977. It was during this period that she began her journey in the adult film industry. According to some sources, Lee played a significant role in encouraging and supporting her decision to pursue a career in adult films, standing by her side throughout her venture into the industry.
Is Dorothy LeMay Divorced?
Dorothy LeMay and Lee LeMay have since parted ways as husband and wife. Very little is known about their marriage and how they were able to navigate the challenges of being active participants in the adult film industry while being married at the same time. However, it is believed that the entire strain of the work may have taken its toll on them with time, and so they divorced.
The exact year of their divorce remains uncertain, as specific details surrounding their separation have not been widely disclosed. What is clear is they are no more together as a couple.
Did Dorothy LeMay Have Children With Her Husband?
No evidence exists to suggest that Dorothy LeMay and Lee LeMay had any children during their marriage. Dorothy herself has not publicly mentioned having any children, leaving the matter ambiguous as to whether or not she welcomed any offspring from her relationship with Lee or from any other period in her life.
However, the prevailing belief at the moment is that Dorothy does not have any children of her own. Furthermore, it is widely understood that after parting ways with Lee LeMay, she did not enter into a remarriage or subsequent long-term partnerships.
According to various sources, Dorothy LeMay currently resides in southern California, leading a contented and private life. Years after her work in the adult film industry, she has embraced a sense of normalcy outside of the spotlight, cherishing her personal pursuits and maintaining a low-profile existence.