American actor and writer Bruce Boxleitner have been married three times. Bruce Boxleitner's first marriage was to actress Kathryn Holcomb in 1977. It lasted for a decade, and they divorced in 1987. Boxleitner's second marriage was to another actress, Melissa Gilbert, in 1995.
Their union experienced some issues, but they were able to sustain it for 16 years before divorcing in 2011. Bruce Boxleitner is married to Verena King, a publicist and media guru. They tied the knot in 2013 and continue to wax strong to date.
Bruce Boxleitner's First Marriage Was to Actress, Kathryn Holcomb
Bruce Boxleitner's first marriage was to Kathryn Holcomb. Holcomb is a well-known actress. She was born in 1951. She featured in a handful of TV series, including How the West Was Won (1976-1979), Simon & Simon (1981 – 1989), and Supertrain (1979). Her acting career has since tapered off, and she is living her life out of the spotlight.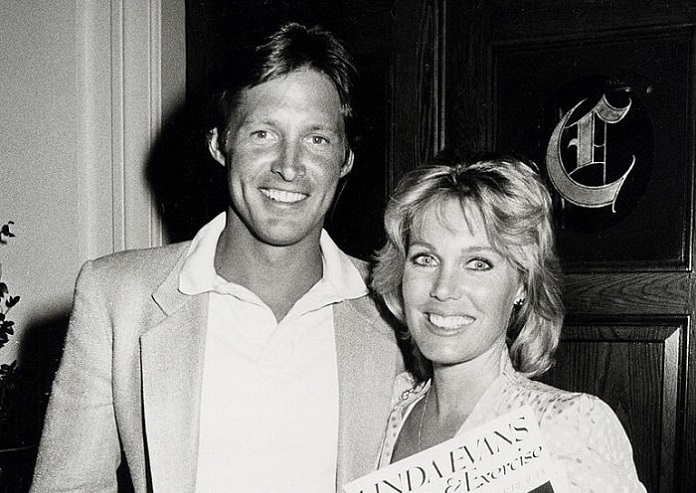 Bruce Boxleitner and Kathryn Holcomb's Marriage Lasted Ten Years, During Which They Welcomed Two Sons
Bruce Boxleitner and Kathryn Holcomb got to know each other while pursuing their respective careers in the 70s. They even co-starred in the TV series, How the West Was Won and later started dating. They eventually went on to get married in the year 1977.
The couple's marriage lasted for a decade, and they welcomed two children. Their first child is a son named Sam, who was born in 1980. Their second child is another son named Lee, who was born in 1985. The couple made their home in Los Angeles and provided a good home for their kids.
Dad and the boys, Sam and @LeeBoxleitner. (PHOTO) pic.twitter.com/exvpOY1A7H

— Bruce Boxleitner (@boxleitnerbruce) June 30, 2013
They Separated On Amicable Terms and Divorced in 1987
Bruce Boxleitner and Kathryn Holcomb called it quits on their marriage after a decade, and the divorce was finalized in 1987. The reason for their split is not known. It could have been down to Boxleitner's busy schedule. It could also have been a result of wanting different things in life.
Whichever it was, the couple's divorce was amicable. They did not squabble over custody of kids or spousal support. They also remained on talking terms, and Holcomb helped introduce Boxleitner to the lady that would become his second wife.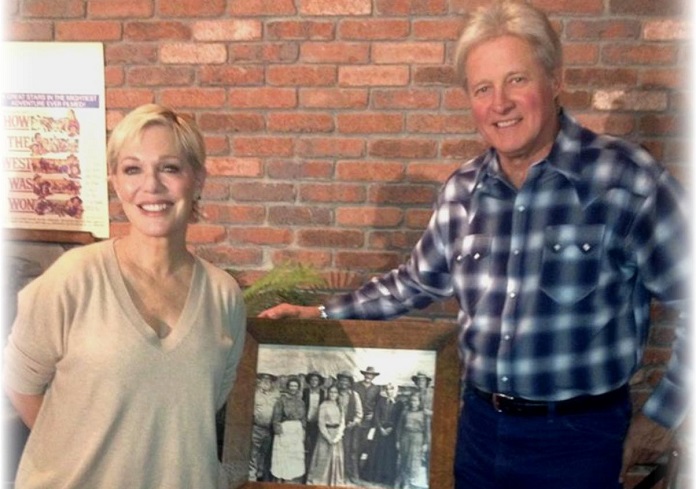 Melissa Gilbert Was Bruce Boxleitner's Spouse During His Second Marriage
Bruce Boxleitner's second marriage was to Melissa Gilbert, a popular actress, director, producer, and politician. Gilbert is the daughter of two Hollywood stars: actor/comedian Paul Gilbert and dancer/actress Barbara Crane. She, therefore, got into showbiz as a child and continued with it to adulthood.
She has been featured in TV series and movies such as Little House on the Prairie, The Diary of Anne Frank, and The Miracle Worker. She has also directed and produced some works. Gilbert also made a political bid for a congressional seat in 2016 but dropped out due to ill health.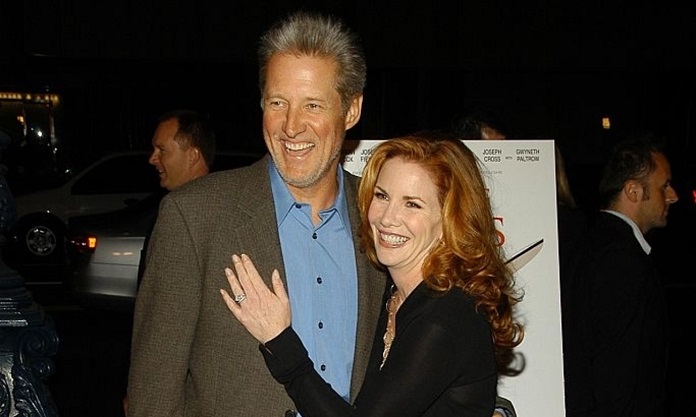 The Couple Met Each Other through Bruce Boxleitner's Ex-Wife, Kathryn Holcomb, and Got Married in 1995
Bruce Boxleitner and Melissa Gilbert were introduced to each other by Boxleitner's ex-wife, Kathryn. As the story goes, Melissa Gilbert grew up with a teenage crush on Boxleitner after they had both featured in the TV series Battle of the Network Stars as teenagers.
She eventually became friends with Boxleitner's ex-wife, Kathryn Holcomb, and revealed her teenage crush. Holcomb then introduced her to  Boxleitner in 1992. Bruce Boxleitner and Melissa Gilbert dated on and off for a year, during which they got engaged and called it off twice.
The duo later restarted a relationship for the third time, and this time, it lasted. They got engaged and then got married on 1st January 1995 in a small ceremony held in the living room of the bride's mother.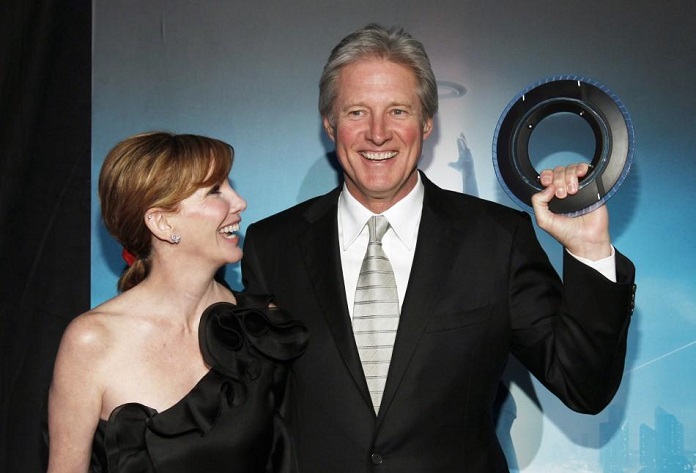 Their Union Lasted For 16 Years, during Which They Had One Son Together
Bruce Boxleitner's marriage to Melissa Gilbert lasted for 16 years. During this period, he and Melissa thrived in their various careers. Their love for each other also grew, and Melissa served as a doting stepmother to his sons from his first marriage. The couple, however, experienced their fair share of challenges.
For instance, their child, Michael Garrett Boxleitner, was born prematurely on 6th October 1995. It was a battle to save him, but he survived. Furthermore, in the second year of the couple's marriage, i.e., 1997, communication and emotional distance developed between them, and Melissa eventually found solace in one of her co-stars.
They never had a sexual relationship but had an emotional affair. Bruce Boxleitner later discovered the whole thing and confronted Melissa. She apologized profusely, and they resolved to go for therapy which helped to save their marriage.
They Divorced in 2011, with Melissa Asking for Joint Custody of their Child
Bruce Boxleitner and Melissa Gilbert were able to sustain their marriage for 16 years. They later separated in March 2011 and filed for divorce by August that same year. The grounds were listed as irreconcilable differences, and Melissa asked for joint custody of their only child together. She also made it known that she was not seeking any spousal support.
These fair demands laid the ground for amicable divorce proceedings, and it was finalized without much fanfare. To date, Bruce Boxleitner and Melissa Gilbert have not revealed why they called it quits but one thing that is known was that the divorce was tough on Gilbert, who lost her mind in the weeks and months after it.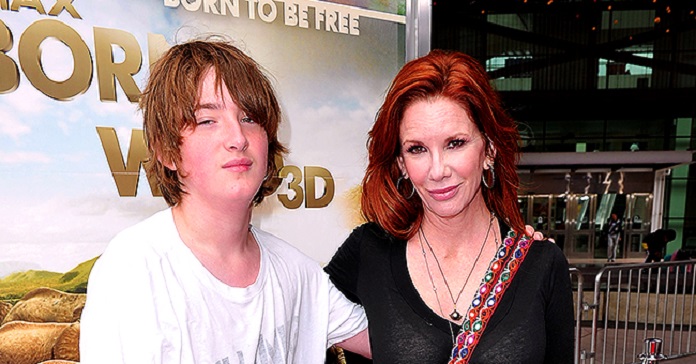 Bruce Boxleitner's Wife is Currently Verena King-Boxleitner, a Publicist and Media Guru
Bruce Boxleitner is married to Verena King-Boxleitner, a publicist, media guru, and business executive. King is a native of Los Angeles and originally studied criminal justice and pre-law in school. She, however, commenced her career as a sales assistant for a radio station, KQOL FM, before rising to the director of marketing at yet another radio station.
Verena King-Boxleitner is now a media and public relations specialist and has founded two companies, namely Verena King PR and King Social LLC. She specializes in strategic campaign building and successfully garnering media attention for up-and-coming talent. She has promoted popular actors such as Josh Duhamel and Laura Dern.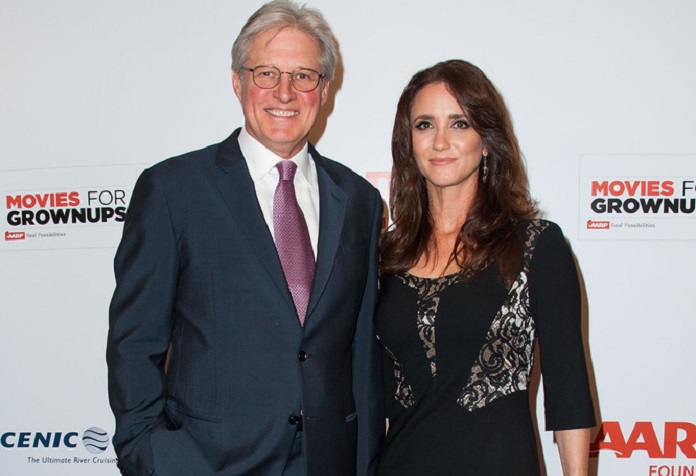 They Began Their Relationship in 2013 and Wed in 2016
Bruce Boxleitner began dating Verena King two years after his divorce from Melissa Gilbert. This was in January 2013, and their love for each other grew in leaps and bounds. They paid no attention to any unsavory insinuations about them. They eventually got engaged and wed on 6th October 2020 in a ceremony held at the four seasons resort Oahu in Hawaii.
The couple remains together to date, and their union is growing stronger. They often post social media tributes to each other. For instance, on their fourth wedding anniversary, King described Boxleitner as her best friend and one sure thing in a world full of uncertainty. The couple has no kids yet but are happy to lavish their love on Boxleitner's kids and King's nieces and nephews.
Bruce Boxleitner's Children
Sam Boxleitner
Lee Boxleitner
Michael Garrett Boxleitner