Sthandwa Nzuza (born on February 9th, 1984) is a 39 years old South African actress and radio DJ whose claim to stardom is her roles as Innocentia in the SABC1 drama series, Uzalo, and Dr. Zandile Mkhize in the e.tv medical series, Durban Gen.
While in her mid-20s, the talented disc jockey put her skills to display at Ukhozi FM. She then accentuated her level of popularity by veering into acting full-time. She had her first main role in her mid-30s. Since then, the actress has starred in the most-watched South African TV shows, including Durban Gen.
Sthandwa Nzuza's Biography Summary
Full name: Sthandwa Nzuza
Gender: Female
Date of birth: February 9th, 1984
Sthandwa Nzuza's Age: 39 years old
Place of Birth: Inanda, KwaZulu-Natal
Ethnicity: Black
Nationality: South African
Education: Durban University of Technology
Zodiac Sign: Aquarius
Sexual Orientation: Straight
Religion: Christian
Marital Status: Separated
Sthandwa Nzuza's Ex-Husband: Philani Gama (m. 2017)
Sthandwa Nzuza's Children: 1 daughter
Sthandwa Nzuza's Net worth: $500,000
Famous for: Ukhozi FM DJ/presenter and playing Dr. Zandile in Durban Gen
Sthandwa Nzuza's Instagram: @sthandwa_nzuza
Twitter: @Sthandwa_Nzuza
Facebook: @SthandwaNzuza
How Old is Sthandwa Nzuza?
Sthandwa Nzuza, who plays Dr. Zandile in Durban Gen, is 39 years old. In Inanda, KwaZulu-Natal, she made her arrival into the world on February 9th, 1984. There's little to no information regarding her parents and siblings, if any. Sthandwa has once disclosed that she loved helping her mother out with house chores while growing up.
As a result, she wasn't involved in serious relationships while in high school. She preferred being useful at home, helping out with chores after school hours.
Dr. Zandile from Durban Gen Graduated From DUT at the Age of 22
In the year 2002, when Sthandwa Nzuza was 18 years old, she graduated from high school. She attended Cambridge College. In the following year, at the age of 19, she enrolled at Durban University of Technology. She initially wanted to study Food Technology, but the admission space for her chosen course of study was filled up, having applied late.
Consequently, she opted for Drama and Production Studies which were still available at the time. After three years of study, the Uzalo star graduated from Durban University of Technology in the year 2006, aged 22 years. Later in 2011, she furthered her education by acquiring a certificate in Project Management from Varsity College.
The Actress Joined Ukhozi FM as a Disc Jockey and Presenter in Her Mid-20s
Before making her first attempt at fame with her role as a disc jockey and presenter at SABC radio station – Ukhozi FM, Sthandwa Nzuza first volunteered for five years at Durban Youth Radio. As part of her social services, she worked as an on-air presenter from 2003 to 2008. She subsequently joined Ukhozi FM. There, she showed off her unequivocal disc jockeying talent, which sprung her to the center stage.
She worked at the SABC radio station for a decade, co-hosting shows before deciding to part ways with the organization in March 2019. Sthandwa felt that it was time for her to put her drama qualification to good use. After quitting her role at Ukhozi FM, she was offered many TV roles, which reassured her that she took the right decision.
Despite building a budding career in acting, Sthandwa Nzuza plans on returning to radio in the future as disc jockeying has become an integral part of her.
Sthandwa Nzuza Veered Into Acting in Her Late 20s
While still serving as a presenter and disc jockey at Ukhozi FM, Sthandwa Nzuza started gaining guest starring roles in a number of TV series. She first guest appeared in Mtunzini.com before landing minor roles in sitcoms such as Single Galz and My Perfect Family.
Later at the age of 30, in early 2014, the well-known radio DJ was featured as a guest on the SABC1 show, Zaziwa. She appeared in an episode in the first season of the music talk show. Three years later, Sthandwa landed another role in the Mzansi Bioskop telefilm, Imbeleko. She portrayed the lead character of Neli in the short film. Imbeleko first aired on Mzansi Bioskop on September 23rd, 2017.
In that same 2017, the KwaZulu-Natal native had her breakout role of Innocentia in the most-watched South African TV series, Uzalo, created by Duma Ndlovu. She first appeared in the third season of the SABC1 TV series on March 13th, 2017. She starred alongside Baby Cele, Masoja Msiza, and Gugu Gumede in the popular TV series, and this cemented her celebrity status in Mzansi.
Additionally, Sthandwa Nzuza reprised her supporting role of Innocentia in the fourth season of Uzalo in 2018. Her acting career then soared to a greater height in the following year as she joined the cast of another Mzansi Magic drama series titled eHostela. The former radio DJ scored a recurring role of Friendship – the sister of Fortunate, in the drama series before nabbing her first career lead role.
She Clinched Her First Lead TV Role at the Age of 35
Prior to landing her first lead role as Queen Nomvula in the drama series, Ifalakhe, Sthandwa Nzuza had roles in theatre productions such as Shakespeare in Love and Iphi Intombi. Beyond featuring in plays held in South Africa, she traveled to countries like Netherlands and Canada for her theatre works.
Then in October 2019, when the Single Galz actress was 35 years old, she was handed the main role in the Mzansi Magic drama series, Ifalakhe. The show focused on the raging kingdoms set in pre-colonial Southern Africa. She portrayed the character of villainous evil Queen Nomvula and starred alongside Bheki Ngcobo (aka Ihhashi Elimhlophe), Chris Radebe, and Bheki Sibiya.
Although the role was quite challenging for Sthandwa, she never thought twice about accepting it as she believed that it would beam an array of light on her career. She proved her versatility with her role in Ifalakhe, having been playing a nice girl in her previous acting gigs.
How Dr. Zandile Shot Sthandwa to Fame
In the year 2020, Sthandwa Nzuza debuted in the first season of the e.tv medical drama series Durban Gen as Dr. Zandile Mkhize. In the TV series, her character and her best friend, Dr. Precious Dlamini (played by Lihle Dhlomo), are butting heads. She uses her role to caution the public that oversharing of information with friends can be dangerous, especially when there are traces of competition, envy, and jealousy
Having executed her role to perfection, Sthandwa Nzuza has become one of the fans' favorite characters. And she has continued to steal the hearts of the viewers with her extraordinary performance even in the second season of the TV series. Still in her late 30s, the well-known South African actress has reached incredible milestones in her budding career.
Not only has she been part of a handful of productions, but has moved on to establish a production company called Blaq Cherie Productions in February 2016, at the age of 32. Since then, she has been serving as the founder and managing director of the company.
List of Sthandwa Nzuza's Movies and TV Shows
Durban Gen as Dr. Zandile Mkhize
Uzalo as Innocentia
My Perfect Family as a guest star
Ifalakhe as Queen Nomvula
eHostela as Friendship
Mtunzini.com as Bubu
Zaziwa as Herself
Single Galz as Lethu
Imbeleko as Neli
Is Sthandwa Nzuza Still Married?
In 2017, Sthandwa held a glitzy bachelorette party ahead of her civil marriage to Philani Gama, a renowned businessman, and pastor. The two later tied the knot a few months after getting engaged, and the wedding ceremony was the talk of the town, having been a lavish one. The couple looked happy in love and ready to go on the forever journey.
Sadly, three years after the wedding, it was rumored that there was trouble in the couple's paradise. At the time, Sthandwa denied the rumor that she was having marital issues and that her union was about to collapse. It was believed then that everything was alright with her marriage as she gushed over her husband in her social media post during their celebration of her first wedding anniversary.
Later in that same 2020, it was reported that Sthandwa Nzuza's union to Pastor Philani Gama had packed up and that the actress had filed a case against her hubby at a police station. Since then, Sthandwa has been going through a messy divorce as her estranged husband has refused to grant her a peaceful separation.
Reasons Behind Her Separation From Pastor Gama
In January 2020, Sthandwa Nzuza opened an abuse case against her former husband, Pastor Philani Gama. According to reports, the actress cited that she had gone through terrible ordeals in her short-lived marriage to the businessman. As a result, she laid charges of assault against him.
During that time, some publications narrated some of the shocking events that happened between Sthandwa and her husband during their time together as man and wife. It was alleged that Pastor Gama physically abused the former radio presenter severely and also smashed her phone during an argument.
Though she tried to keep her marital woes private, it was later confirmed by Captain Nqobile Gwala, KwaZulu-Natal police spokesperson, that Sthandwa Nzuza actually filed a case against her husband on January 18th, 2020. It was reported that after filing the case, Nzuza asked police to escort her home to pack her belongings as she was scared of going there alone.
Her estranged husband was then summoned to appear at Pinetown Magistrate's Court on January 21st, and the case was postponed to February 18th. However, along the line, the docket went missing at the police station.
Consequently, the former radio DJ was left disappointed at the outcome of the case. The police spokesperson, Mr. Gwala, nevertheless stated that it was very hard for a docket to go missing at the police station. Thus, an investigation into the missing docket had been initiated.
Pastor Gama Denied the Abuse Allegation
Speaking about the abuse allegation, Sthandwa Nzuza's former husband stated that he never laid his hands on his wife. He said that he only smashed her phone as she refused to put it down for them to have a discussion as a couple during bedtime.
Even though it was alleged that Pastor Philani Gama spoke ill about his ex-wife in his church during a sermon in one of his services, the Durban Gen star denied the claims when asked. She eventually opened up about her ordeal in the marriage and threatened to reveal Pastor Gama's secret if he refused to grant her a peaceful divorce after two years of keeping quiet.
She stated in the Instagram stories she shared in March 2022 that she would expose her estranged husband with evidence as she is tired of keeping quiet. She equally lashed out at her husband's spies, asking them to take a screenshot of her posts if they wanted, and that her ex-husband stalks her account too. Sthandwa cited that the main reason her marriage collapsed was the abuse she suffered at the hands of her husband.
Does Sthandwa Nzuza Have a Child?
We are 10 months old 😍🌺😄 pic.twitter.com/7cuMfzkITd

— Sthandwa Nzuza (@Sthandwa_Nzuza) June 4, 2019
One year after getting hitched, the adroit actress welcomed a baby girl with her ex-husband, Pastor Philani, in August 2018. Although she has been private about sharing her personal life on social media, Sthandwa Nzuza couldn't help but let her fans know that she is a proud mother.
She shared an adorable video of her daughter on her Instagram stories in June 2019. In the post, she revealed that her bundle of joy had just clocked ten months old, and she couldn't believe it as it seemed like yesterday. With her fans feeling elated about Sthandwa's motherhood journey, congratulations were in order for the actress.
Who is the Ex-husband of Dr. Zandile From Durban Gen?
Sthandwa Nzuza's ex-husband, Pastor Philani Gama, is a businessman who also owns a church in Durban. He holds a Bachelor of Commerce degree in Marketing/Marketing Management. He acquired his qualification from the University of KwaZulu-Natal in 2006.
Gama works as the funeral director of the widely known funeral service company, Gama Classic Funeral Services.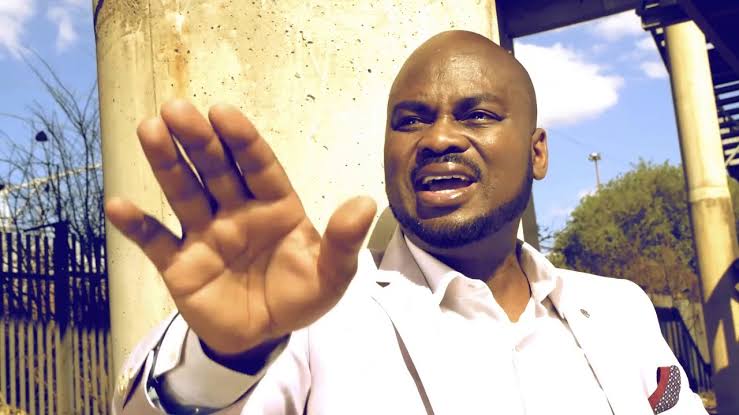 He founded the funeral service company in February 1993, and it offers the following services:
Burial schemes
Funerals
Limousine hiring
Marquees and tents
Tombstones
Catering service
Izinkomo / Livestock
Unveiling ceremonies
Sound systems
Chairs and tables
Coffins and flowers
By providing standard funeral services, Gama Classic Funeral Services aims to become a source of hope to bereaved families. First launched in Pietermaritzburg, Pastor Philani has grown the business to have branches across the KwaZulu-Natal province. They include Hammersdale, Durban, and Richmond.
Besides providing funeral services, Gama Classic provides a range of other related services. Additionally, Sthandwa Nzuza's ex-husband serves as the president and chief executive officer of Classic Friendly Society, which he established in January 2014. His company specializes in organizing the following:
Weddings
Funerals
Charitable events
Economic development events