Original e.tv production Durban Gen is a medical drama that had many people waiting with baited breaths when it was announced in August of 2020. For many South Africans who were big fans of the likes of Scrubs, Grey's anatomy, and such, the idea of a series that will portray the true state of the South African medical system was very appealing. The opportunity to see what the everyday life of South African doctors, nurses, and other medical practitioners is like was very much welcome. To their credit, the Durban Gen cast brought the stories and roles they were given to life in the very best way possible.
More so, producers of the show received credit for creating the series when medical practitioners were at the forefront of a global pandemic. The world at large needed a good distraction from the massive loss brought by the increasing spread of the covid-19 virus. In many ways, the premise of the show showed that medical practitioners, despite how much we look up to them in medical situations, are just as human as the rest of us and face nearly the same issues we face daily with love, family, and the need to succeed generally.
 Spoiler Alert On The Premise of Durban Gen
The story in Durban Gen revolves around the life of young and beautiful Dr. Mbali Mthethwa, who just graduated medical school and is newly qualified to practice but who first has to go through a mandatory one year of community service at the Durban General Hospital. This prompts her to make a big move from her hometown to the city of Durban, where her life takes many turns at different times that saw her experience growth in her personal life and career while also enduring pain and fear like she has not experienced before. The move also meant she had to leave her fiance.
While she was still a newbie lacking proper experience in the field, Dr. Mbali's fledgling career as a doctor took a massive hit when she scrubbed in on a delicate surgery that resulted in the death of a member of the Durban executive council. Being a public political figure, the MEC's death resulted in investigations into hospital ethics and the doctors involved in the surgery. This puts the young doctor's career in a precarious position and threatens the hospital's reputation and good name. It also implicated her superior, Dr. Zulu.
The show further explores Dr. Mbali's love life struggles as she cannot seem to decide whether to stick to her businessman fiance or to follow her heart and be with a senior doctor she fell in love with at the hospital. As the story unwinds, it deeply delves into the work and personal lives of other doctors, nurses, matrons, and general staff of the hospital with who young Dr. Mbali works.
Here's What Durban Gen Cast Members Are Up to
Nelisiwe Sibiya
Role: Dr. Mbali Mthethwa
Age: 31 Years Old
Cast Type: Main
The role of Dr. Mbali Mthethwa was brought to life by the young and energetic actress and singer Nelisiwe Faith Sibaya. Born on the 13th of September 1993, in Eshowe, KwaZulu-Natal, the actress had a rough childhood with her single mother, who could not afford to care for her alone. The actress and her mother ended up living with an aunt who abused her verbally and emotionally. She studied Business and Marketing Management at the Ekurhuleni East College Springs and Musical Theatre at the Tshwane University of Technology.
Nelisiwe kicked off her career efforts as a singer and went as far as releasing the hit song "Mama ka Bafana," which was significant because it expressed her grief at her mother's demise. Testament to her good work as a singer and her excellent voice, her song became the soundtrack of Mzansi Magic's Lockdown. The TV film also served as her acting debut. However, she achieved a totally new level of fame as the lead protagonist when she was chosen to be on Durban Gen Cast. This would become her first-ever lead role.
Speaking about her ability to deliver the character of Dr. Mbali, the actress said it was made easier because they have a lot in common. Among the many things she has in common with the character she portrayed is that they both grew up in little towns, are both very traditional people, lost their mothers, and were raised by someone else. Just like Mbali, she also went around looking for a medical solution for her mother before she passed away. In the same way, Mbali left her hometown to Durban, Nelisiwe had also moved to Johannesburg to pursue music. She said in the end, what binds her to the character is that they both suffered terrible losses but did not give up on pursuing their dreams.
If one big part of Nelisiwe stands out, it is her love for her tradition. She says there is no reason why Heritage Day should be celebrated just once a month or year, considering how much our heritage and culture form our daily lives and habits. In this light, she celebrates her heritage as a Zulu woman daily with what she wears, eats, and her love for Maskandi music. Nelisiwe Faith Sibaya is allegedly in a relationship with co-star Mike Ndlangamandla with who she was spotted getting cozy. However, none of the stars has responded to the rumors.
Mike Ndlangamandla
Role: Dr. Lindelani Zulu
Age: 32 Years Old
Cast Type: Main
If there is one thing Durban Gen has going for it, it would be the intriguing love triangle between Dr. Mbali, her fiance Sibusiso Dlamini, and Dr. Lindelani, as portrayed by Mike Ndlangamandla. This triangle basically kept fans of the show guessing long after Sibusiso married Dr. Mbali and thwarted Dr. Lindelani's plans of getting her back. Mike's portrayal of Dr. Lindelani was every shade right, from his awesome fit physique to the fact that he is a doctor to just how he expresses his love for Mbali irrespective of the fierce competition of her fiance.
Born on July 8, 1991, the actor has notoriously kept the details of his personal life well away from the media. Hence, no one knows who his family members are or the kind of childhood he had. Unlike Nelisiwe, who is fresh to acting fame, Mike Ndlangamandla has been in the spotlight as an actor a little longer. Before he was cast on Durban Gen, Mike was famous for his work as Pastor Max in Muvhango. Besides that, he is popular for his MC works, his motivational speaking, among other gigs that keep him afloat.
Rumors are that he is currently in a real-life relationship with his co-star and love interest, Nelisiwe. Fans came to this conclusion after both of them were spotted on holiday packing on massive PDA. Both stars have maintained their silence on the truth about their relationship. Mike Ndlangamandla has a daughter, whom he shows off on social media but has not said who her mother is.
Ntando Mncube
Role: Sibusiso Dlamini
Age: 36 Years Old
Cast Type: Main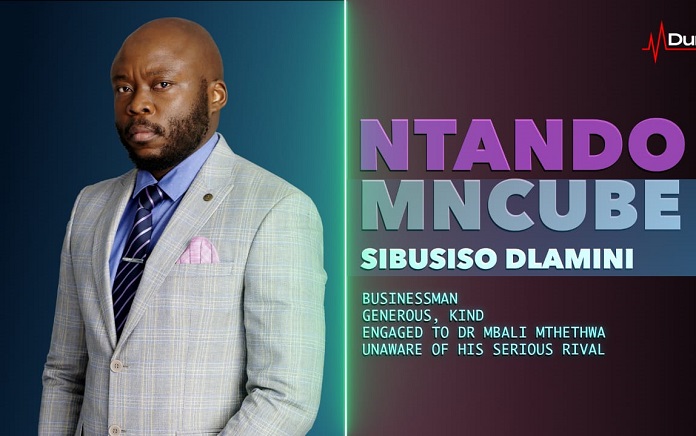 Ntando Mncube played Sibusiso Dlamini, the third part of Dr. Mbali's love triangle and her fiance. He makes a good effort to visit her in the city as often as he can, totally oblivious to the affair she was having. Even after discovering, he stuck to her and instead tried to keep her away from Dr. Lindelani. His efforts paid off, and he eventually marries her.
Mncube's career portfolio transcends the shores of acting by far; he is a well-known singer and dancer. Born on November 4, 1986, the actor has been a part of some other well-known series in the past. His career started in the theaters where he was part of the reenactment of George Orwell's Animal Farm, among other productions like Jimbo and Spice 'n Stuff, Let My People Go, and Steven Stead's productions Peter Pan and Robin Hood.
From stage acting, he scored attention that saw him get his debut TV appearance in 2013 on an episode of Intersexions. This was a big opener for him, and the roles have kept on rolling in since then. Among his popular works is his role as Apollo on the miniseries Side Dish and his current work as a part of Durban Gen Cast.
Besides his busy work life, there are no details regarding who the actor is dating or whether he is married. However, he is not the only actor in his family; he has two younger siblings who are as famous as he is. His immediate younger brother Wiseman Mncube is well known for his role in series like Uzalo and Ukhakhayi – The Kingdom. The Youngest of the trio is actor Omega Mncube who is also on Uzalo.
Meshack Mavuso Magabane
Role: Dr. Thabo Dlamini
Age: 46
Cast Type: Main
Seasoned actor Mavuso Magabane excellently portrayed the character of Dr. Thabo Dlamini. Dr. Thabo is married but has a habit of cheating on his wife with just about all of the nurses in the hospital. His marriage to Dr. Precious is cold, and they can't seem to make a baby together. Casting Magabane in the role of Dr. Thabo was genius for the show producers because his many years of experience as an actor and director was glaring in the way he executed the role.
Meshack Mavuso was born on 8 April 1977 and is famous for his role in successful series like Isidingo, Yizo Yizo, Heist, and many more. The actor is a father of four with his wife Neo, whom he has been married to for over 26 years. They celebrated their 23rd wedding anniversary in 2018, years after a cheating and abortion scandal almost broke the union up.
Duduzile Ngcobo
Role: Dr. Nomalanga Qwabe
Age: 55
Cast Type: Main
Cast in the role of Dr. Qwabe, the superintendent in charge of the day-to-day running of the hospital and its staff is Duduzile Ngcobo. Her character was not as bubbly as she has been known to be in her other works, but she proved just how versatile her skills are and left fans of Durban Gen very impressed.
The actress who defied the odds to kick off her acting career in her late 40s has achieved massive fame with the few series and soapies she has been a part of. Duduzile came to fame on the wings of Uzalo, where she executed the role of Babekazi to perfection.
The actress is a mother of three and has six grandchildren who she never fails to show off on her social media pages. She has a lively personality and is often the life of the party, even at her age.
Nombulelo Mhlongo
Role: Nurse Sne Mtshali
Age: 31 Years Old
Cast Type: Main
Born on May 9, 1992, in Pongola, KwaZulu-Natal, Nombulelo Mhlongo played the beautiful and sassy Sne Mtshali. Her character on the show was notorious for often wearing the shortest skirts, knowing every other person's secrets, and never having a dull moment. Nurse Sne is also the love interest of MacGyver, with who she had a one-night stand but has no actual interest in dating.
From Nombulelo's career portfolio, she is an actress, a singer, a writer, and a teacher. She made her TV debut on Uzalo, where she played the role of Nomcebo, the pastor's wife. It ended up not just being her debut but also showing off her skills, and since then, she has been on a streak. She is well-loved by fans of Durban Gen.
Since her rise to prominence, Nombulelo has been careful to keep her relationships off the spotlight. It is said that she wants to be known for her talent and skill rather than for who she is dating. However, she has a daughter but has not revealed who she had the beautiful little girl with.
Lihle Dhlomo
Role: Dr. Precious Dlamini
Age: 32 Years Old
Cast Type: Main
Lihle Dhlomo played the role of Dr. Precious Dlamini, wife of Dr. Thabo Dlamini who is stuck in an unhappy marriage but chooses not to leave her cheating husband, most likely because she has also been unfaithful. The couple has been trying unsuccessfully to conceive, but nothing seems to be working. She would then get pregnant after sleeping with Nurse Calvin but quickly aborted it and resorted to sleeping with her husband's younger brother Sibusiso because she wanted her baby to be a Dlamini.
Dhlomo is a very accomplished actress, influencer, film manager, and producer born in Gauteng. She has expanded her entertainment skills to include singing, dancing, and voice-over acting. Among her many bragging rights, the actress was on the Nothing But The Truth tour, performed Wizard of OZ as a dancer, has done roadshows for KFC and Sunlight, appeared in a few movies, and has some notable awards to show for her hard work and resilience.
While her career keeps her very busy, she has not made any revelations about her family or who she is dating. She prefers to play those particular cards very close to the chest. In all, joining the Durban Gen cast was another feather on her cap.
Bhekisizwe Mahlawe
Role: Nurse Calvin Gumede
Age: 35 Years Old
Cast Type: Main
Bheki played the interesting role of Nurse Calvin Gumede, whose parents are Baba Gumede and MaCele. He is close friends with nurses Sne Mtshali, Phumeza Sibiya, and MacGyver, the paramedic. He had a one-night stand with Dr. Precious and ended up knocking her up. Their affair got complicated when she had an abortion despite trying really hard to have a baby. Nurse Calvin is angry about it and does not want to forgive her.
The actor first burst to fame on the drama series Shreds and Dreams, where he played the role of Nkanyiso and has also been a part of other successful works like SABC2's uMama Name, where he is a presenter, Rhythm City, and eKasi: Our Stories and others. With his current role on Durban Gen, his fame has hit the roofs, and his fans are growing by leaps and bounds.
Fanele Ntuli
Role: Dr. Thandekile Zondo
Age: 32 Years Old
Cast Type: Main
In the role of Dr. Thandekile Zondo, the very bright surgical intern is Fanele Ntuli. Dr. Thandekile is ambitious, level-headed, and has dreams of becoming a real surgeon after her internship. She is good friends with Dr. Mbali and Dr. Ndabezinhle, who she hangs out with often and serves as the voice of reason to their more rash ways.
Fanele is an actress, presenter, and YouTuber born on the 7th of March 1991. She made her acting debut as Mandisa on Uzalo and has been hugging headlines ever since. On Her YouTube channel, which is becoming just as famous, she discusses ways people can be their real selves and live without pretense.
Mxolisi 'Zuluboy' Majozi
Role: MacGyver
Age: 40 Years Old
Cast Type: Season 1
Mxolisi 'Zuluboy' Majozi's portrayal of MacGyver is certainly nowhere near his real-life persona. MacGyver is a light-hearted paramedic who loves Nurse Sne and had a one-night stand with her. While he is still very much interested in a relationship, Sne has long moved on. MacGyver is not very smart and is often involved in get-rich schemes that fail more than they work out.
Born on December 21, 1982, the actor, whose work on Durban Gen is quite popular, is also a successful hip-hop artist. He first became known to South Africans with the success of his 2008 song Nomalanga, for which he also won the Metro FM 2008 Best Rapper Award. In addition to singing and acting, he is also a TV host and has worked on SABC 1 variety show and Fan Base. Other series he has appeared in are InterSEXions, Gold Diggers, and Uzalo.
Zuluboy was married to SABC 3 evening news professional sign language interpreter Andiswa Majozi who he met and started dating when he was invited to the station for a program. The two were married for five years and had a son together before the union fell apart, and they got separated and eventually divorced. Since then, the actor has not been linked to any other person.
Tsidi Makitle
Role: Nurse Phumeza Sibiya
Age: 25 Years Old
Cast Type: Main
Tsidi Makitle plays the role of soft-spoken and well-mannered Nurse Phumeza Sibaya, who is married to Detective Sibaya. Unlike Nurse Sne, Phumeza is the matron's favorite because she gives her full attention to her patients and is diligent at her job. Despite not being street smart, lacking many social skills, and is not a slay queen, her character was loved for being selfless and caring about everyone else. Nurse Phumeza was one of the laid-back characters on the Durban Gen cast.
Tsidi Makitle was born on 17 August 1998 in New Germany, Pinetown in KZN, alongside her identical twin Tsidiso. Their mother raised the twins until she suffered a stroke in 2003 and lost her job. They also received a lot of help from their father even though he was not living with them. The Makitle twins are both actresses and had both auditioned for roles on Durban Gen. After a long wait, Tsidi received the call to play the role of Phumeza. Her twin was not cast on the show at all.
Although the two were not cast on the show as they wanted, they work together on their joint Instagram handle, where they show off their acting skills while promoting body positivity, fighting body shaming, and giving fashion tips to their many followers. They also do independent plus-size modeling on Instagram.
Lerato Nxumalo
Role: Dr Ndabezinhle Luthuli
Age: 24 Years Old
Cast Type: Season 1
Lerato Nxumalo played the role of the squeamish Dr. Ndabezinhle Luthuli. She started as an awkward intern and became close friends with Dr. Mbali. Although Ndabe's character started by being on the sidelines because she could not stand the sight of blood, she soon grew into her role as a doctor and was able to scrub in for surgeries with the other doctors. All of that eventually ended when it was revealed that she did not graduate from Med school and is not qualified to be an intern.
Nxumalo became fairly known since her work on Durban Gen, and as such, is pretty new to the limelight. She revealed that she had known from grade 8 that she wanted to be an actress, which fueled her decision to study Dramatic Arts and later Film & Television at Witwatersrand University. Before her acting career kicked off in full, Lerato mastered other art forms like writing short films.
Since Durban Gen, the actress has kept busy on Lingashoni as Mpumi Cele, a role she had a little trouble adjusting to because of how totally different it was from that of Dr. Luthuli. Although fans expect more from Durban Gen, Lerato Nxumalo has left the show and will no longer be a part of the Durban Gen cast.
Zimiphi Biyela
Role: Matron Nobuhle Nkabinde
Age: 40 Years Old
Cast Type: Main
The role of the matron and head nurse Nobuhle Nkabinde was brought to life by the famous Zimiphi Biyela, who is better known as a presenter with Ukhozi FM. Matron Nobuhle is strict and in charge of the other nurses, especially regarding how they dress and the way they interact with patients in the hospital. She is motherly in the way she enjoys baking treats for the hospital staff. She would develop romantic feelings for Dr. Ndlovu, who is having a clandestine affair with Superintendent Qwabe.
Zimiphi Biyela is not as new to fame as some other actresses on the Durban Gen Cast. She is an accomplished actress, singer, dancer, and events/radio host. She studied Education at the University of South Africa, after which she kicked off her career juggling gigs in entertainment as they come while also working as a teacher at Ohlelo Combined School. She would eventually rise to fame through her work on Ukhozi FM, where she was nicknamed Zindollar. The actress is married and has a son with her husband, whose identity she has kept to herself.
Sifiso Sibiya
Role: Bab'Gumede
Age: N/A
Cast Type: Main Cast
Sifiso Sibaya portrayed the role of Baba Gumede to perfection. Bab'Gumede is a paramedic, the father of Nurse Calvin, and the husband of Macele, the hospital receptionist. His character was very well-loved because he had sage wisdom for anyone who has issues and is not too old to ride out Macgyver's schemes in good humor. His family would eventually fall apart when it was revealed he had an affair that resulted in a child.
Real-life details of Sifiso Sibaya's life and how long he's been an actor are hard to come by, but many have remarked that he bears a striking semblance to actor Emmanuel Mkhize who is known for his role as Screwdriver on Uzalo. He responded to the speculations stating that they are industry brothers who respect each other's craft.
Bheki Sibiya
Role: Dr. Muzi Ndlovu
Age: N/A
Cast Type: Season 1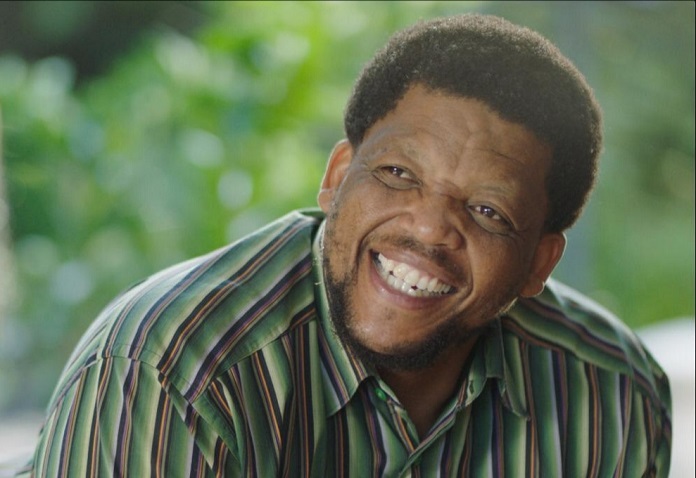 Bheki Sibiya is one of the old hands on the Durban Gen Cast. He is a producer, director, and cinematographer besides his successful pursuits as an actor. He studied Speech and Drama at the Durban University of Technology (Formerly Natal Technikon) and further acquired a film certificate from the AFDA School for the Creative Economy. He is also a part-owner of Sobalili Productions, a company that produces documentaries, short films, and dramas for the e.tv anthology series eKasi: Our Stories.
Sibiya's character on Durban Gen is Dr. Muzi Ndlovu, who is interested in Dr. Nomalanga Qwabe, the frail superintendent of the hospital. While he is very eager to have an actual relationship with her that he can tell his friends about, Dr. Qwabe, on her part, will not have it. This leaves him open to the advances of Matron Nkabinde, who, like everyone else, assumes he is single.
The actor, whose career spans over two decades, has been nominated for several awards for acting and directing, some of which he won. Among the works he is best known for are Muhvango, Bay of Plenty, Uzalo, and more. With his sights set on developing more stars in the industry, Sibiya is a man on a mission.
Sthandwa Nzuza
Role: Zandile Mkhize
Age: 39
Cast Type: Main
The role of Dr. Zandile made Sthandwa Nzuza stand out a lot more than the other members of the Durban Gen cast. Dr. Zandile is that fair-weather friend no one wants to have. She started as best friends with Dr. Precious but would eventually show her true colors when she becomes a threat to some of Dr. Precious' best-kept secrets and goes as far as trying to take Dr. Thabo's Job. She was practically jealous of her friend's life and wanted to either have the same or destroy it to get what she wants.
The actress, who recently made a big career move from radio to TV, was on the service of Ukhozi FM as a radio host for over 10 years. She had studied Drama as a last resort since she could not secure admission to study Food Technology, which was her first love. When it was time to make career choices, she went with Radio, which was the available job at the time, and proceeded to give it her best shot for the next ten years.
Since she started acting, Sthandwa Nzuza has been a part of some very successful works like Mzansi Magic's Ifalakhe, where she played Queen Nomvula, and SABC1 drama series Uzalo, where she was cast as Innocentia. She is also versatile as a disc Jockey. Nzuza is married to pastor Philani Gama, and they have a child together. However, the union seems to have packed up since her revelation of the abuse she suffers at home and the charges she laid against her husband.
Monica Thuli Zulu
Role: MaCele
Age: N/A
Cast Type: Fired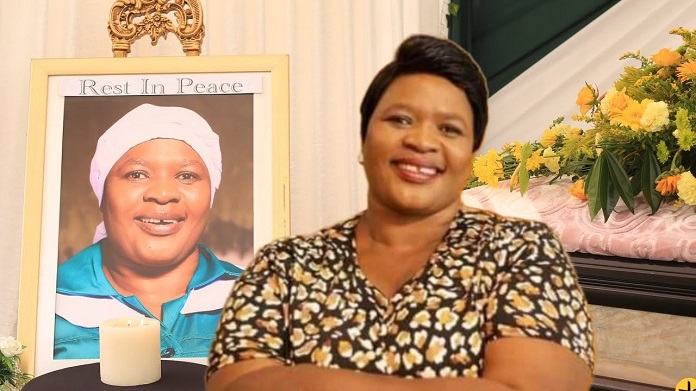 MaCele's character was basically unproblematic and was played by Monica Zulu. MaCele is Baba Gumede's wife and Nurse Calvin's mother. Her marriage has lasted many years and seemed to be a pleased union until it was revealed that Bab'Gumede had an affair in the early years of their marriage. To make matters worse, the affair resulted in a son he kept hidden but tried to provide for. Things took a fatal turn when she realized her husband had used their life savings to pay for his son's medical bills. She was eventually written out of the story as she died of shock.
Many thought Zulu's exit from the show was one of the production team's many efforts to trim down the Durban Gen cast and stop some of the negative reviews the show received at certain points. It was eventually clarified that the actress was busy with other shows and needed to focus on the ones where she had the biggest role.
Durban Gen Cast Received Some Very Candid Reviews
While many were excited about the show and had good things to say about it, the show's producers came under fire for being racist and casting only blacks. Because the show is about the daily lives of doctors and nurses, it was expected that the cast would have been mixed up and more diverse, especially since South Africa is not made up of blacks only.
Beyond the cast, fans also expressed disappointment over the fact that the show's producers gave an abysmal representation of the medical scene in South Africa. So while the show was packed with drama and presented a god run concerning how medical practitioners struggle with daily lives, it lacked respect for basic medical rules. It also failed woefully at portraying the right practice of medicine and surgery.