South Africa is said to have some of the best foods worldwide. It offers a great variety of mouth-watering dishes and meals that use recipes found locally. These dishes have a history behind them that tell an interesting story and adds colour to the dish. There are a lot of exotic spices that further add to the wonderful experience. Most of the time, the preparation of some of these dishes follow a rigorous traditional process that is believed to the best way to achieve the best result with the particular dish. However, keeping in mind the roots of each dish, Africans have been incorporating western trends into the deliberate method of the preparation of African dishes so that the end result even though still more African than European still tastes as delicious as they originally did. Here are the top 10 South African Dishes you'll love this Year.
Top 10 South African Dishes You'll love this Year
1. South African Yellow Rice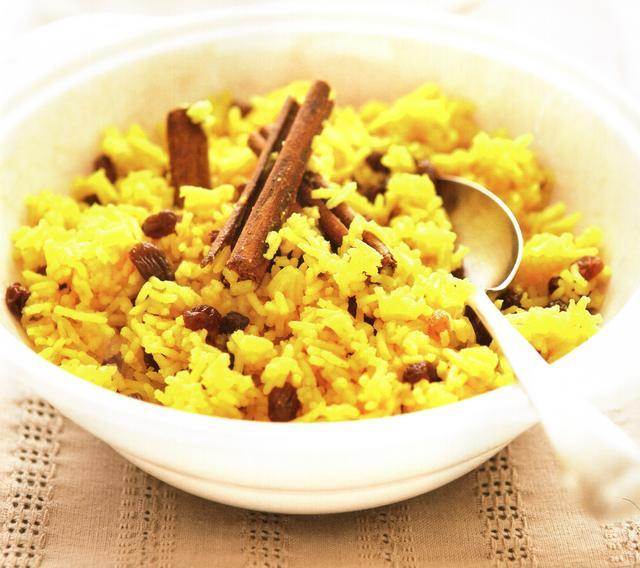 This is a traditional South African Dish. This rice dish is flavoured with spices, raisins and further coloured with turmeric which makes the dish even more appealing. It comes from the Cape Malays region, where it was brought by slaves in the 17th century. It is commonly eaten alongside a meat dish such as venison or any meat with gravy.
2. South African Braai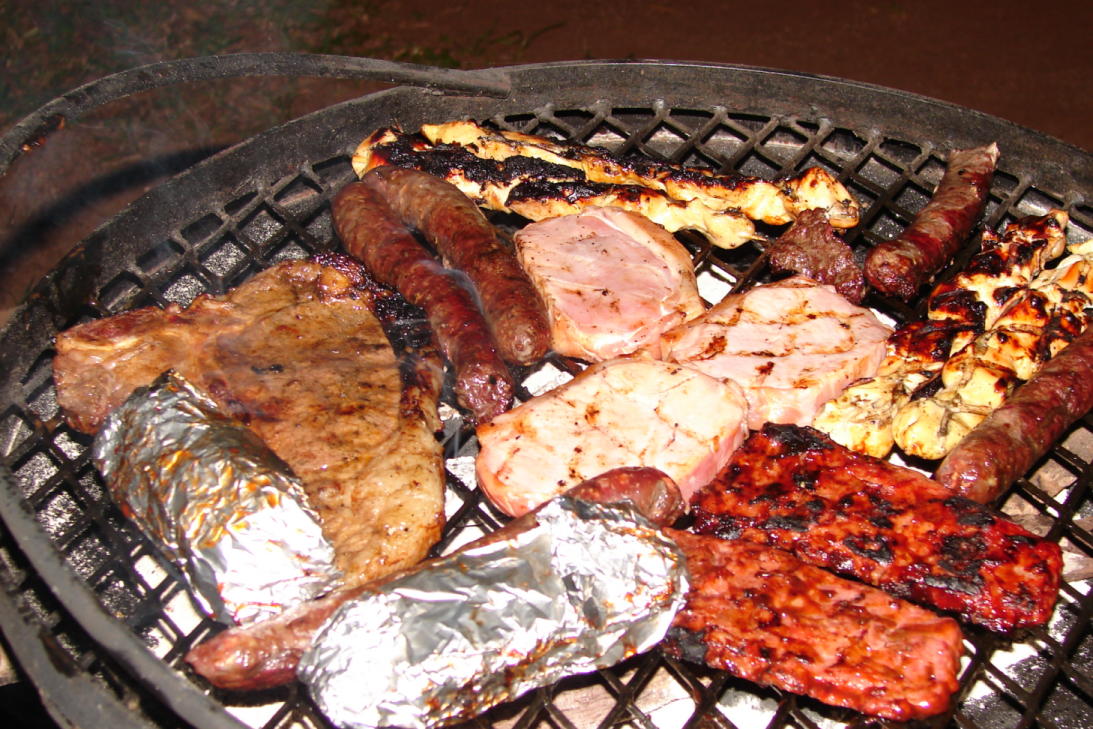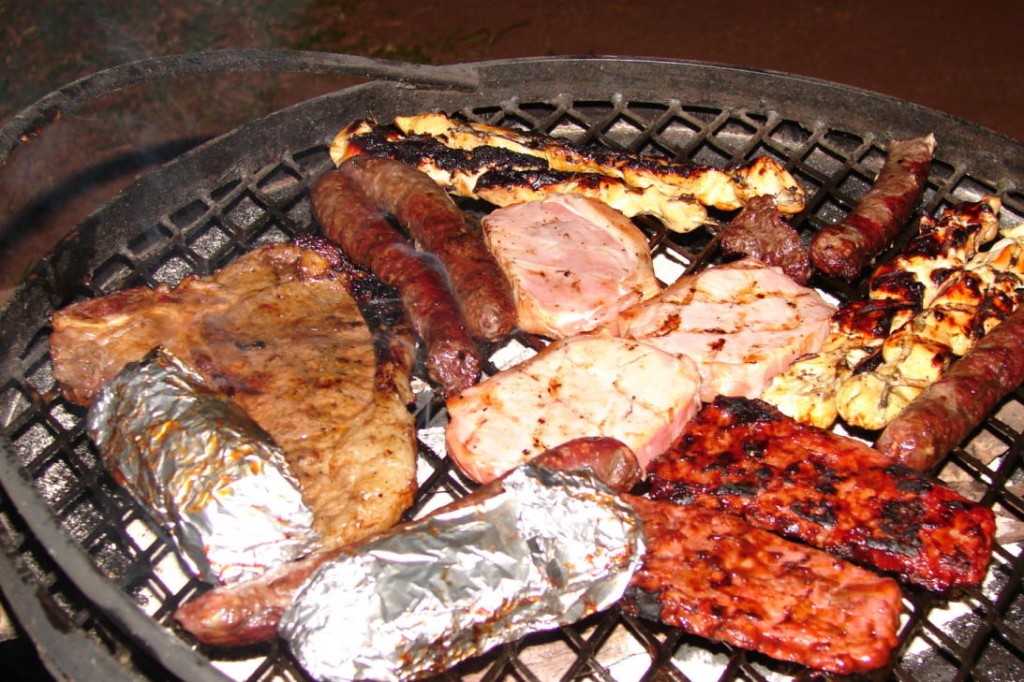 This is a favourite outdoor meal enjoyed by a variety of tribes in South Africa. The word braai is an abbreviation from braaivleis, an Afrikaans word meaning barbecue. The meal is thus basically barbecued meat. It could be beef, mutton or even lamb.
3. Boerewors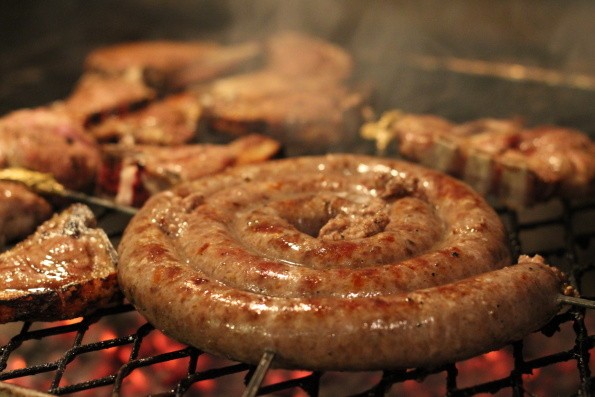 This is another delicious meal from South Africa. It is a type of sausage. Boerewors is an Afrikaners word that means farmer's sausage. The best ingredients with the best quality are put in a sausage casing. It is a mixture of different types of meat seasoned with spices and finally locked into a casing. The meats one can use are limitless. You could use minced beef, lean pork…whatever your preference is.
4. Chicken Biryani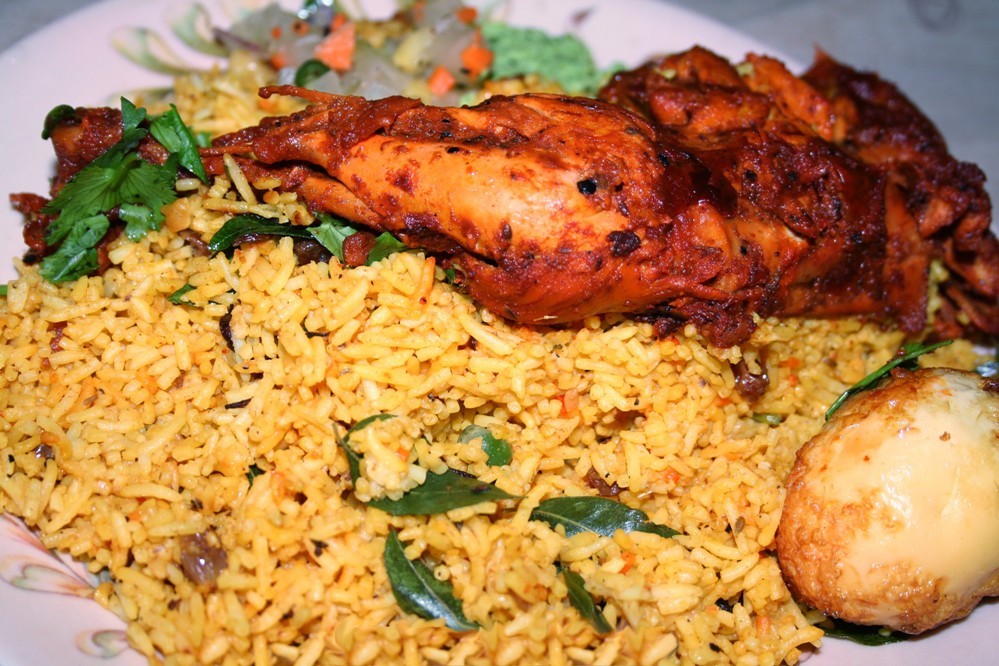 This recipe was brought along by Indians into South Africa. It is now a common dish that is often reserved for special occasions. It is a mixture of chicken, rice and a lot of other seasonings. There is a multitude of recipes for this meal and each one presents a unique aspect.
5. Tomato Bredie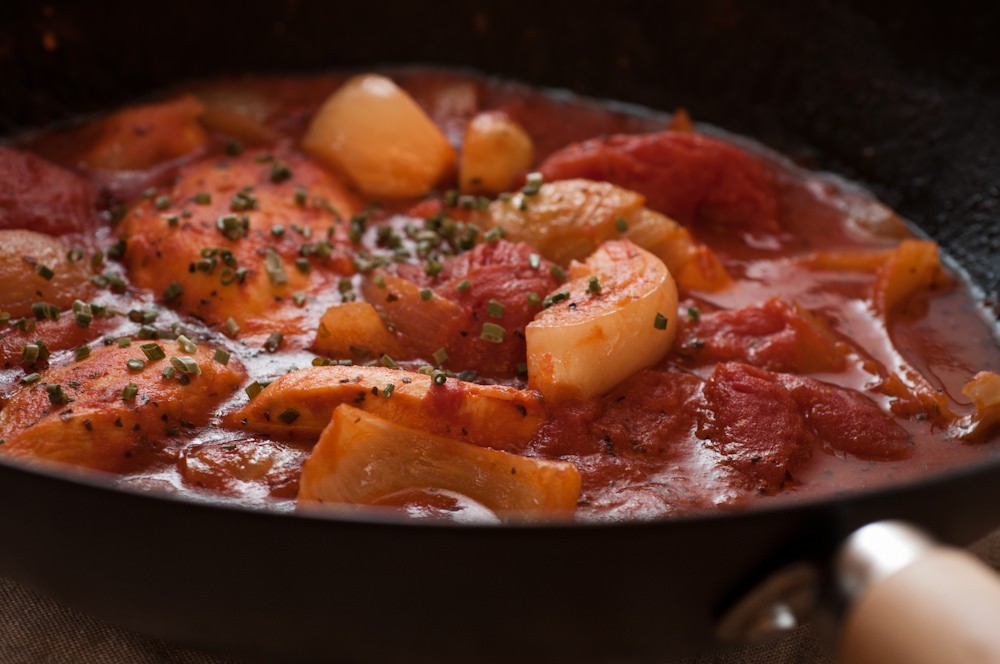 Tomato bredie is prepared with either mutton or lamb and tomatoes. It is of Dutch origin and is quite similar to the European stew. It was first brought to the Cape by Malays who were more often than not slaves. They are often made of a meat such as mutton, seasoned with spices such as cinnamon, cardamom, and ginger. They are appreciated for their richness in taste and how satiable they are. A lot of households in South Africa enjoy a tomato bredie meal every now and then.
6. Vetkoek or Amagwinya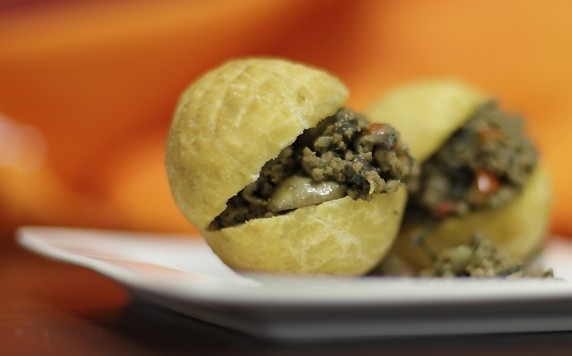 Vetkoek, otherwise known in Zulu as Amagwinya, is a traditional pastry that is a common delicacy in South Africa. It is basically bread dough, made out of flour, salt, and yeast, which is deep fried in oil. It is often served with a hot mince, and can just as well be buttered up of smoothed with jam or syrup for a nice snack. It commonly accompanies South African braais.
7. Mageu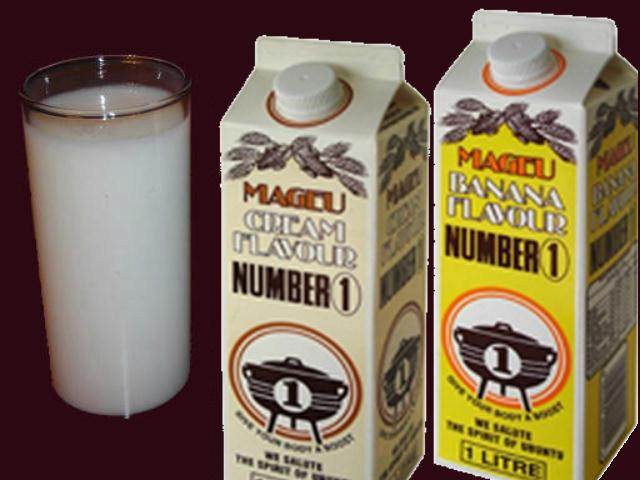 Mageu, otherwise known as mahewu, amarhewu or amahewu is an easy recipe. It is a South African fermented mealie-meal (maize flour) and malt drink. It is thus a traditional maize-based drink widely consumed in South Africa. It is often used as a meal replacement or an energy-giving snack.
8. Bokkem Bake Recipe
This recipe consists of bokkem, fish that is salted then dried by the wind. It is made from haarders otherwise known as mullet. It was once a very vital meal in for Cape farm labourers as it provided a lot of energy.
9. Umngqusho
Majority of the people in South Africa can afford to have this meal often. Due to its cost-effectiveness and its ability to satiate the eater, it is a common meal in South Africa. It is basically a Bantu meal made of samp and beans. Both are boiled together to make the stew, Umngqusho.
10. Springbok Liver Pâté
You are not limited to using springbok when it comes to this famous South African Dishes. You could also use beef, pork, liver, ham, poultry, seafood, and vegetables. The ingredients are all mixed together and ground to produce a smooth and creamy mixture, or even a chunky one, based on preference.
South Africa has lots of tantalizing dishes to offer for all tastes. These are in fact just the tip of the iceberg. All in all, there are lots of recipes that you could consider to make your meals a little more interesting.