Robert Gumede's net worth is estimated at $200 million. The South African businessman and philanthropist has a private jet but the exact number of luxury cars he owns is not public knowledge.
The IT mogul is considered to be one of the richest black men in South Africa. He came from humble beginnings and eventually rose to prominence through sheer hard work. He worked as a gardener, a golf caddie, and a petrol attendant before becoming wealthy.
Robert Gumede's Net Worth
South African businessman Robert Gumede's net worth is estimated to be $200 million. He made his wealth through multiple business ventures. He transitioned fully into business after resigning from a government job.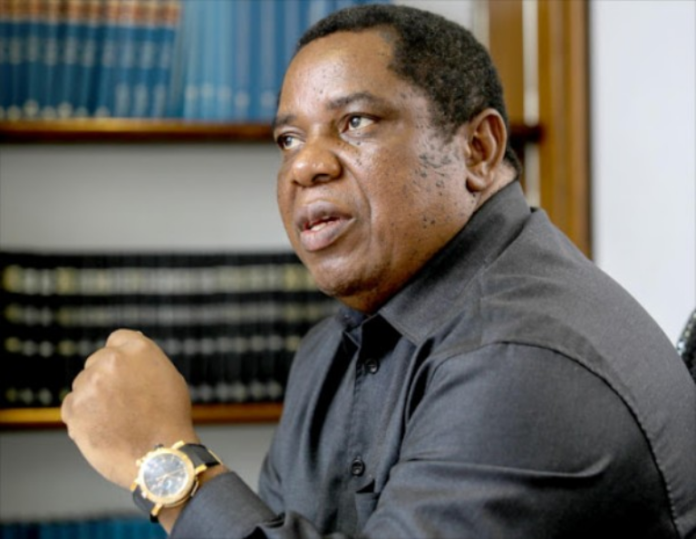 How Did Robert Gumede Make His Money?
1. Government Job
Robert Gumede began his journey to greatness after obtaining his diploma in law in 1986 from the University of Zululand.
He briefly worked as a clerk and prosecutor at the Kabokweni Magistrate's Court and was later hired by the Ministry of Justice. He resigned from the job in 1988 as a result of his political activities during apartheid.
2. Gijima Group Limited
The Gijima Group is made up of several companies in South Africa and beyond. It was one of the companies listed on the Johannesburg Stock Exchange (JSE) until May 2015. It was announced on 18 February 2015 that the company was to delist from the Johannesburg Stock Exchange (JSE).
The Gijima Group generally provides information technology services and solutions, management and IT consulting, systems design, outsourcing, and training services, as well as software development to clients in Australia, South Africa, and the UK.
It equally boasts a level 2 AAA empowerment rating and many highly qualified, dedicated, and committed workers. Some of the companies that make up the Gauteng-based leading Information and Communication Technology Service company include:
Gijima Stationery Company
Robert Gumede founded his stationary company as part of his parent company, Gijima.
Gijima Electronic and Security Systems
This was Robert's first company after he resigned from the Ministry of Justice in 1988. He was able to come up with this business idea while working as a business consultant in Johannesburg.
The Gijima electronic and security system as well as the Gijima stationery company were all registered in the mid-1990s under the name, Gijima.
Gijima Afrika Smart Technologies (GijimaASTP)
The Gijima Afrika Smart Technologies is the largest 100% black-owned IT company in Africa. The company was originally set up in 1997 as Gijima Technologies before it was consolidated into Gijima Afrika Smart Technologies (GijimaASTP) in 2002.
Since the company began operation it has worked for several brands and governmental entities. Many years ago, the firm received government tenders to develop and deploy IT solutions for the Department of Justice and Correctional Services services and the Department of Home Affairs.
It also won tenders from Telkom (a government-owned telecoms monopoly) to produce phone cards.
3. Tourvest
Tourvest was founded by Robert Gumede many years ago. The company is currently the largest integrated tourism and leisure company in Africa.
4. Business Consultancy
The IT mogul worked as a business consultant starting in 1992 when he relocated to Johannesburg to pursue greener pastures.
5. Mining
Not much is known about Robert Gumede's mining business. However, as a serial investor with great business sense, running a business in the mining sector wouldn't be such a tough deal for him.
The Gijima company received the Top Performing Partner in Mining award from Huawei some time ago, which is a testament to its relevance and proficiency in the sector.
The IT mogul reportedly owns various businesses in the rest of Africa that have not been fully publicized. No one is aware of how much each of these business ventures contributes to his overall net worth as he has kept this aspect of his business secret.
6. Sports Team Ownership
Gumede was the youngest professional football club owner in the 80s and 90s. He was the former owner of the football club Dangerous Darkies FC in Mbombela, which produced the likes of Bafana Bafana stars David Nyathi.
Under his leadership, the club progressed from the fifth division to the elite Premier Soccer League. The Bafana Bafana 2010 World Cup squad also featured two players partly developed by his former club namely Reneilwe Letsholonyane and Siyabonga Nkosi.
The IT mogul also bought and owned the Rugby team Witbank Black Aces at some point. He dabbled into premium rugby when he broke the race barrier by acquiring 49% of the then-Afrikander-owned and led major South African rugby club, the Lions.
During his reign, he bought and brought back overseas-based Springbok rugby players and turned the Lions into a formidable rugby club.
Robert Gumede's House
Robert Gumede reportedly owns a sprawling mansion in Mpumalanga province. The property sits on a picturesque plot in the role and overlooks Mbombela. A picture of Gumede's house found its way to the internet after popular lawyer Richard Spoor shared it on his wall, claiming the mansion belongs to the IT mogul.
It is believed that Spoor was hovering over the mansion in a chopper when he took pictures of the property. However, he was backlashed by a good number of people who believed he was just critical of the South African billionaire.
The value of the property as well as its features haven't been mentioned publicly.
Robert Gumede's Cars
Robert Gumede owns fleets of exotic cars of various brands, however, the total number of cars he owns has not been publicized. Being a wealthy businessman, his car collection is worth millions of Rands but he is rarely seen in any of his personal cars.
The South African billionaire made headlines in 2019 when he bought his son Matana Robert Junior Gumede a yellow Porsche GT3 worth over R2 million for passing his matric.
Robert Gumede's Private Jet
Robert Gumede owes a private jet that was gifted to him by his family on his 50th birthday in August 2013. During the occasion, his wife Dr. Portia Gumede disclosed that she, their kids, and other family members emptied their "piggy banks" to acquire the 12-seater Bombardier Challenger 604 for the businessman.
She, however, did not mention the exact amount the jet was bought.
The Robert Gumede Family Keni Foundation (RGFKF)
The Robert Gumede Family Keni Foundation (RGFKF) was founded by Robert Giumede in 2010 as a way of giving back to society. Raised by a single mother and grandmother in a vulnerable community, he understands the impact and effect of non-sustainable development in communities.
Through his foundation, he empowers and adds value to the lives of people in vulnerable communities through full scholarships.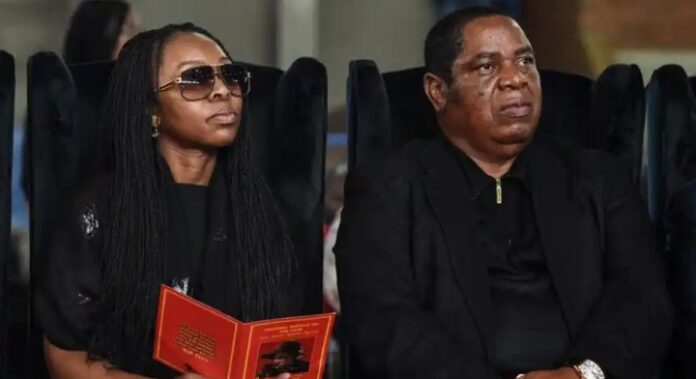 His wife, Dr. Portia, who currently heads the foundation, has a special interest in community health, and education, as well as the prevention of HIV/AIDS, and access to anti-retroviral drugs for those in need of them.