Moses Tembe (born 1963) is a 60 year-old South African business tycoon popularly known as the father of Anele Tembe, who dated the rapper Kiernan "AKA" Forbes before her death in a hotel in 2021.
He is one man whose contributions to the development of South Africa's economy cannot be overlooked or sidelined. Tembe, a well-known businessman in KwaZulu-Natal, has been accused of orchestrating AKA's hit by numerous users of social media.
Being a private individual, Moses was not always in the spotlight, but all that recently changed after he was tossed into the limelight following the tragic death of his beloved daughter. Besides Moses Tembe's family, there is much more to know about this respected South African business mogul.
Summary of Moses Tembe's Profile and Bio
Full Name: Moses Tembe
Gender: Male
Year of Birth: 1963
Moses Tembe's Age: 60 Years Old
Nationality: South African
Religion: Christian
Sexual Orientation: Straight
Marital Status: Married (twice)
Moses Tembe's Wife: Princes Ntandoyesizwe
Ex-wife: Lulu Msumi Tembe
Children: Nellie (late), Vukile, Nosipho, Mbali, and Zamatonga
Famous for: His business career
Moses Tembe's Net Worth: $100 million
Moses Tembe was Born and Raised in KwaZulu-Natal Province
Moses's life began in the rural village of Jozini in northern KwaZulu-Natal, South Africa. He was born in the region in the year 1963 to Mr. and Mrs. Tembe. The businessman comes from a humble background. His family was not the wealthiest in his community but a young Moses didn't allow his background to deter him from aiming high and working out ways to become a prominent person.
Today, his efforts have paid off following years of sheer hard work and commitment in his journey to greatness. Unfortunately, there's no further information about his parents and it is not clear if he has siblings. The businessman hasn't shared information about childhood, his early life, and where he completed his primary and high school education. We, however, know that he is an alumnus of UNISA where he studied Public Administration and Political Science. He holds a Bachelor of Arts degree from the institution. He also holds a certificate in Financial Management from the University of Cape Town.
Moses Tembe's academic degrees helped shape his life and career as a businessman and it's so good to know that he got to the top of the ladder by applying most of the things he learned about finance and administration in his career.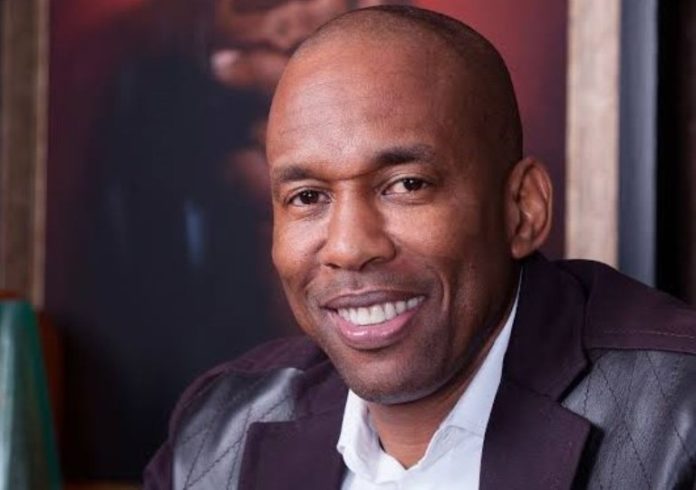 He Is One Of South Africa's Most Successful Businessmen
Moses Tembe is a key figure in the business community with interests in tourism, engineering, shipping, retail, manufacturing, property, and marine. He is said to have started his now-multimillion-rand-business empire with butcheries in the Durban townships back in the 1980s before spreading to other regions in the country.
Over the years, he has grown to become a force to be reckoned with in the business community. He has served on the boards of numerous JSE listed companies, including Beige Holdings, Santova, and the Mr. Price Group. Mr. Tembe has served in various juicy positions as well. Some of them include the Chairman of the eThekwini Community Foundation, Vice-Chairman KZN Business Initiative, Secretary-General of Inyanda (KZN NAFCOC), member of the Board of Durban Infrastructure Development Trust, and President of the Durban Chamber of Commerce and Industry.
In the course of his illustrious career that has spanned almost three decades, the KwaZulu-Natal native has presided over the development of several projects in his hometown. They include retail enterprises, the development of Richards Bay Eco Junction, the Point Waterfront, Suncoast, and industrial operations such as Geochem, Elgin Brown, and Hamer.
Currently, he is the Co-Chairman of KZN Growth Coalition and Economic Council as well as the chairperson of Phumelela Gaming and Leisure Limited. The JSE-listed company specializes in betting and horseracing. He also serves as a Director of the Durban International Conference Centre.
Moses's contributions in the economic and business sectors have also earned numerous awards, including the Investec Entrepreneur Award and Ithala Business Award. His exact net worth as of 2021 is not available, however, his company – Moses Tembe Investment (PTY) LTD generates about $2.45 million in sales annually.
Moses Tembe Has Tied The Knot Twice
The South African businessman has so far been married twice. He got married for the first time many years ago to a South African woman called Lulu. He spent years with her before she sadly passed away. Tembe is currently enjoying his second marital relationship. He and his second wife Ntandoyesizwe Zulu have been going strong since they sealed their love for each other. Apart from his two marital relationships, there is no information about his love life before marriage. He hasn't been linked to any woman both in the past and present besides the two women he married.
The Zulu Royal Blood Runs In Tembe's Household
Moses Tembe is connected to the Zulu royal household through marriage. His second wife, Ntandoyesizwe Zulu, is from a royal home, precisely from Nongoma, Natal, where her father King Goodwill Zwelithini kaBhekuzulu was born.
It's unclear how and when the two met and subsequently got married. Their wedding details are also under the radar at the moment as none of them has shared their love journey publicly. However, we do know that the businessman's relationship with Princess Ntandoyesizwe began after the death of his first wife.
The couple has not been involved in any kind of issue (at least, the one that is known to the public) since they tied the knot. They serve family goals and are a huge inspiration to most young couples in the country.
Tembe's second wife was born in the year 1976 to the late Zulu Nation monarch King Goodwill and his third wife, Princess Mantfombi Dlamini of Eswatini (Great Wife). She is currently doing great as a businesswoman. She co-manages her husband's massive business empire. She is more than a spouse but also his most reliable support system and cheerleader.
A graduate of St. John's Diocesan School for Girls, Pietermaritzburg, Ntandoyesizwe was previously married to the Chief of the Bahurutshe BagaMoilwa, late Prince Oupa Moilwa. They traditionally got married on 13th April 2002 at Enyokeni Royal Palace, Nongoma which was followed by a civil ceremony on 11th July 2004, in Pongola.
Unfortunately, their marriage ended in divorce after some years while Prince Moilwa later passed away at the age of 44 after a battle with cancer.
The Businessman's Marital Relationship With His First Wife Was Cut Short By The Cold Hands Of Death
Moses Tembe's first attempt at marriage was with Lulu Tembe, the first woman he showed love to as a husband. Tragic struck in 2014 when Lulu tragically passed away, leaving behind her husband and kids. The cause of her death is not known yet as her husband or any other member of her family has shared information about her passing with the public. However, one of her kids, Vikile, while setting the records straight at his sister (Nelli)'s funeral, revealed that his mother took ill and died. Vukile was responding to the rumor that Lulu committed suicide. He discarded the rumor, adding that the migraines people are referencing were a symptom of the illness she had.
Tembe's relationship with Lulu was kept away from the public until the time of her passing. This explains why information on when they met and started dating, their wedding, and their love journey is shrouded in mystery.
"Keeping Up With The Tembes!" 😂#HappyNewYear2017#TeamTembe #BlessedGratefulHopeful pic.twitter.com/U7yEq33Pf4

— MaTembe (@nondumisotembe) January 2, 2017
Moses Tembe and His Second Wife Share Four Kids Together
The businessman and Princess Ntandoyesizwe are currently raising four children together. Two of these kids came from Moses's first marriage to Lulu while the other two are Princess Ntandoyesizwe's children. Their names are Mbali, Vukile Tembe, Nosipho Tembe, and Zamatongo.
Zamatango Madondo Tembe
Zamatango Madondo is the daughter of Princess Ntandoyesizwe who became Moses's daughter after marrying Princess Zulu. Her date of birth is not known as well as information on her personal life. She holds a Bcomm PPE (Politics, Philosophy & Economics) from the University of Cape Town, where she majored in International Business. King Goodwill's granddaughter also studied at the GIBS Business School (Gordon Institute of Business Science).
Currently, she is a successful entrepreneur and the founder of the renowned digital marketing agency, Salt & Candy. Zamatango reportedly has a son but there's no further information about this aspect of her life.
Exhibit B – Zero to none 2021 bravery. Lu gets offered a horse ride. How it started and how it ended was real quick! 😂 #family

I love my son! ❤️ life is certainly more colorful with him and his adventures pic.twitter.com/VDyaPnqU5h

— Zamatonga 🌍 (@ZamaTonga) March 14, 2021
Mbali Tembe
Mbali Tembe was born in South Africa. Her exact date of birth is not known and we can't tell who her mother is between Lulu and Princess Zulu. Mbali is a beautiful soul who spoke highly of her late sister at her funeral and also shared how close they were in her last days.
There is no information about her personal life, education, and profession at the moment.
Vukile Tembe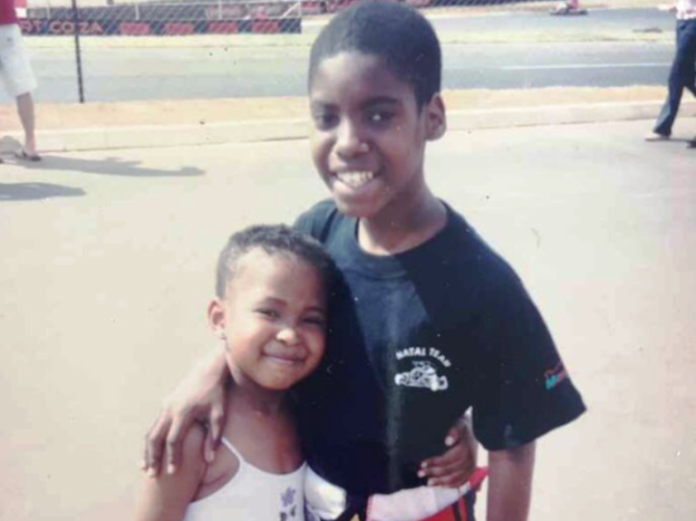 Vukile is the biological son of Moses and Lulu Tembe. He is older than Anele Tembe and Nosipho Tembe. There is no information about his date of birth, personal life, education, and profession. However, he is known to be assertive and bold despite everything he has been through.
Vukile is a huge support system to his father. He stood by him in denying the rumor that his younger sister Anele and mother committed suicide. He is known to be very protective of his sister up until the time her relationship with her fiance became very serious.
Despite the mystery surrounding her death, the young man said he has chosen to remember Anele as the vibrant, bubbly, firm sister she was before her death. The last time they met before her death was at King Shaka International Airport where Vukile went to pick her up.
Nosipho Tembe
Nosipho Tembe is Moses and Lulu's daughter. Like most of her siblings, there is no available information on what she is up to now, her birth, education, and whatnot. One thing that Nosipho is known for is her love for her late sister. According to her, Anele believed she didn't see herself being enough for anyone because she was more than enough. The Tembe siblings are gradually coming to terms with her death. Their lives have never been the same since she died and it's been a painful experience for them considering the fact that she was so full of life and had big dreams for herself.
Moses Tembe's Daughter Anele Nelli Committed Suicide At The Age Of 22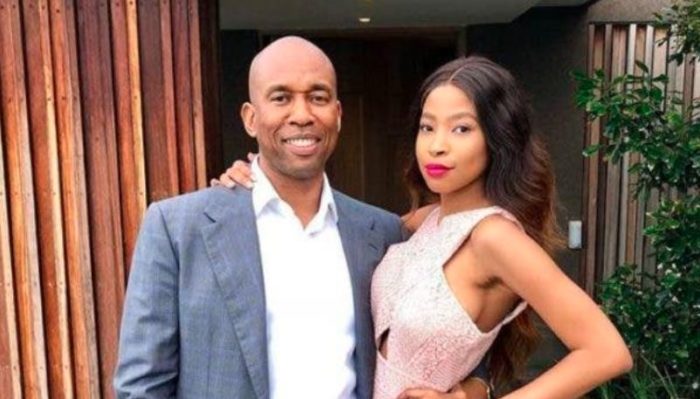 Anele Nelli's death has left every member of her family and her friends devastated and heartbroken. The young lady, prior to her death, was full of life and so vibrant. She drew her last breath after jumping from the 10th floor of a five-star hotel in Cape Town called Pepperclub Hotel.
Anele lodged at the hotel with her fiance, rapper AKA, who was in the city for a show. Travelling and lodging together wasn't a new thing to the duo as Nelli often accompanies him to most of his shows.
However, one significant thing about their last outing was Tembe was reportedly seen in a viral video trying to avoid the rapper and complaining he has been doing things to her. In an interview with TV anchor Thembi Mrototo, AKA denied having anything to do with her death. He disclosed that he had a fierce argument with Nelli in the hours leading to death. He said he wanted them to settle their differences on issues about their relationship amicably but things turned out worse and Anele threatened to kill herself.
The rapper also noted that she threw her ring at him in the heat of the argument. Realizing how bad things have become, AKA said he quickly booked another room for himself in a bid to calm the tension. He claimed to have left the room with her phone. So, when he came back to the room, Nelli threatened to end her life, which prompted him to call the hotel security. AKA claimed that he went into the bathroom after the call only to discover when he came back into the room that the young lady was missing.
Forbes said he searched the room and couldn't find her, after which he looked out at the balcony and found her body.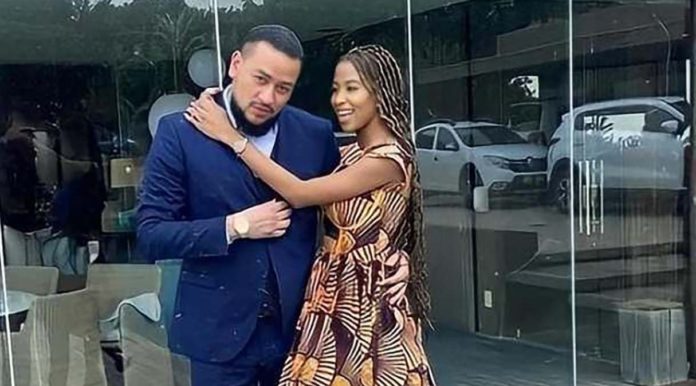 The Rapper Claimed Nelli Was Suicidal
Regardless of Anele's family's narrative on her death, AKA has maintained that their daughter was suicidal and that she had tried to take her own life before. Though the rapper admitted during the interview that he had taken drugs, he refused to share if Nelli took drugs as well.
AKA also denied abusing the young lady as speculated. Some time ago, some pictures surfaced online showing the rapper abusing Anele by hitting her face as a wall during a fight in their Bryanston mansion. He denied abusing her but claimed that he treated her like gold. The rapper had paid Anele's lobola two months before her death. The two were engaged and were getting ready to seal their love for each other.
Moses Tembe Believes There Is More To Anele's Death
Despite AKA's claim that Nelli was chronologically suicidal, Mr. Tembe and his family believe otherwise. According to the business mogul, his daughter never and wouldn't have considered suicide in any case because she was not that type of person. He pointed out during her funeral that drugs and alcohol could have played a role in his daughter's death, adding that the thing he would want to buy is the story that Anele was suicidal.
From an early age, Moses has always shown Nelli great love and care more than his other kids and it wasn't a big deal for him or her siblings. The businessman was confident of the daughter he raised and what she was capable of doing.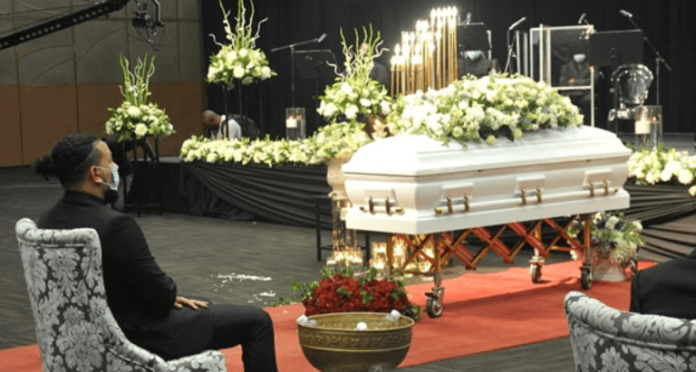 Born in 1999, Anele graduated from Jackie Cameron School of Food & Wine. She had a larger-than-life personality and was greatly loved by everyone who came across her. She had a passion for business and an ambition to become a Michelin Star Chef one day. She even started her own kitchen at Sibaya Casino and Entertainment Kingdom in 2019 in a bid to fulfill her dream.
The KwaZulu-Natal-born businessman's daughter was deeply mourned by her family and friends. Many described her as a beautiful young soul and a peaceful being.
Recap of All The Members of Moses Tembe's Family
Princess Ntandoyesizwe Zulu-Tembe (wife)
Zamatanngo Tembe (daughter)
Mbali Tembe (daughter)
Vukile Tembe (son)
Nosipho Tembe (daughter)
Anele Nelli Tembe (late, daughter)