AKA (Real Name: Kiernan Jarryd Forbes, (28 January 1988 – 10 February 2023) was a South African rapper who gained public attention following the release of his single "Victory Lap" which was released from his debut studio album, Altar Ego (2011).
Shortly after 10.00 p.m South African Standard Time on 10 February 2023, AKA and another man were shot dead as they were standing on the pavement just outside a nightclub on Florida Road in Durban
AKA was one of the most influential South African musicians in the entertainment industry, a feat he was able to achieve at a young age. He got his start as as far back as 2002 as part of Entity, a hip-hop rap group known for their hit song – Touch N Go which made waves in 2005. As a solo artist, he gained critical and commercial success since the release of Altar Ego – his debut album.
Now an award-winning (both local and international) artist, he has been commended for his contribution to the South African hip-hop scene. His unique flow and his penchant for controversy have made him a fixture in the gossip headlines. Here's everything to know about the hip-hop superstar.
Summary of AKA's Biography
Full name: Kiernan Jarryd Forbes
Nickname: AKA, SupaMega, Bhovamania
Gender: Male
Born: 28 January 1988
Place of Birth: Cape Town, South Africa
Died: 10 February 2023, Durban, South Africa
Ethnicity: Mixed
Nationality: South African
Zodiac Sign: Aquarius
Sexual Orientation: Straight
Marital Status: Unmarried
AKA's Children: Kairo Owethu Forbes
Education: St John's College, Johannesburg
Profession: Rapper, songwriter, record producer, and entrepreneur
Associated Record Label: Sony Music Entertainment
AKA's Height in Inches:  6 Feet and 1 Inch
Famous for: His debut studio album, Altar Ego (2011)
AKA's Instagram: akaworldwide
Twitter: @akaworldwide
The Early Days of the Rap Music Icon
AKA was born in Cape Town (in South Africa's Western Cape Province) on the 28th of January, 1988, making him 35 years old at the time of his death, before he became a record producer, rapper and sound engineer, he battled poverty as he came from humble beginnings. He spent much of his early years with his grandmother in Cape Flats in Mitchell's Plain and has a brother who is five years younger than him.
In 1995, when AKA was about Seven, he moved out of Mitchell's Plain to live with his mother in Johannesburg. His father worked for an insurance company while his mother was a school teacher.
Education
While in Cape Town, he attended Holy Cross Convent but when he moved to Johannesburg, he began attending Greenside Primary School. The rapper also later attended St John's College.
The Beginning of AKA's Music Career

While he was still in high school, in 2002, he went on to start a rap group – Entity with some of his friends. They released their first album in 2005 which was nominated for the KORA Awards for the 'Best African Hip Hop' category the same year. They also performed at the ceremony which was great publicity for them and went on to win other accolades. Unfortunately, the group disbanded in 2006.
I.V. League
Next up for him was the formation of a production group called I.V. League with Kamza and Buks. The team went on to produce for many South African Musicians including Psyfo, PRO, Loyiso Bala, Jub Jub, Khuli Chana, Tear Gas, Tuks Senganga, Jae, Bala Brothers and Shugasmakx. AKA willingly admits that the formation of I.V. League opened up a lot of doors for him and through this, his career started to take form. It was also during this period that he decided that he'd rather perform than produce.
Going Solo
As a solo artist, AKA has released hits such as In My Walk, Do it and Mistakes. His singles have also placed him on the South African 5 FM Top 40. He has also collaborated with several artists from Nigeria, Ghana and all over Africa including Tweezy, Wizkid, Burna Boy, Sarkodie, Dreamteam, Ice Prince, Tumi, JR, K.O, Da L.E.S, Nasty C, Kuli Chana, Yanga, Emtee, Diamond Platnumz, etc.
Some of his popular songs include:
Cross my Heart
Fela in Versace
Caiphus Song
Dreamwork
Let me show you
10 Fingers
Sim Dope
Special Fi Mi
Daddy issues
Dunia
Rep your city
The world is ours
Do what you like
All I know
Victory Lap
Bounce
Sunshine
I want it all
Only One Man
Skip Away
Puber Kedua
Baddest
Reign
Badai Bulan Desember
Crazy Joe
Darkest hour
Run Jozi
One Time
NO!
Eyes on me remix
Congratulate
Kontrol
All eyes on me
Buram Bang
Composure
His Awards and Accolades

At the Metro FM Music Awards, AKA won "Best Hip Hop" for a solo act, "Best Produced Album" for Altar Ego and "Best Newcomer." During the GQ Awards in South Africa, he won the "Best Dressed Man" award. He was also dubbed the Prince of South African Rap around this period at the 7th annual Channel O Music Video Awards. He won Channel O's Most Gifted Hip-Hop Video for Victory Lap. He also won the Best Street Urban Music Album and Male Artist of the Year at the 18th annual South African Music Awards.
While this is not an award per se, it is still worth mentioning  – AKA has opened for many international stars during their South African tours including Kendrick Lamar, Rick Ross, Kanye West, Snoop Dogg, 2 Chainz, and Big Sean. He also later signed an enviable multi-album deal with Sony Music in 2014. This, along with the success of subsequent singles and albums, is proof of just how AKA's career has continued to grow.
All the Awards AKA has won include:
In 2012, he won the 18th South African Music Awards as the Best Male Artist for his first studio album – Altar Ego
In 2014, he won the African Muzik Magazine Awards as the Best Male in Southern Africa and Best Collaboration
In 2014, his Album, Levels, won MTV Africa Music Awards for Best Collaboration and the 21st South African Music Awards as the Best Male Artist
In 2015, at the 4th South African Hip Hop Awards, he won a couple of awards incliding the Most Valuable Artist, Best Collaboration, Most Digital Sales, and his song (Baddest) and another music he was featured in (The Saga and Anatii) also won Song of the Year
Also in 2015, 15th Metro FM Music Awards saw his song – Baddest (Featuring Khuli Chana, Yanga, and Burna Boy) win the Best Collaboration and Best Hit Single
2019 saw him win the Kids' Choice Awards as the Favourite South African Star and 2019 Namibia Annual Music Awards as the Pan African Artist of the Year
2020 wins include 26th South African Music Awards for Music Video of the Year by his song Jika featuring YangaChief
He Had a New Girlfriend after Splitting from DJ Zinhle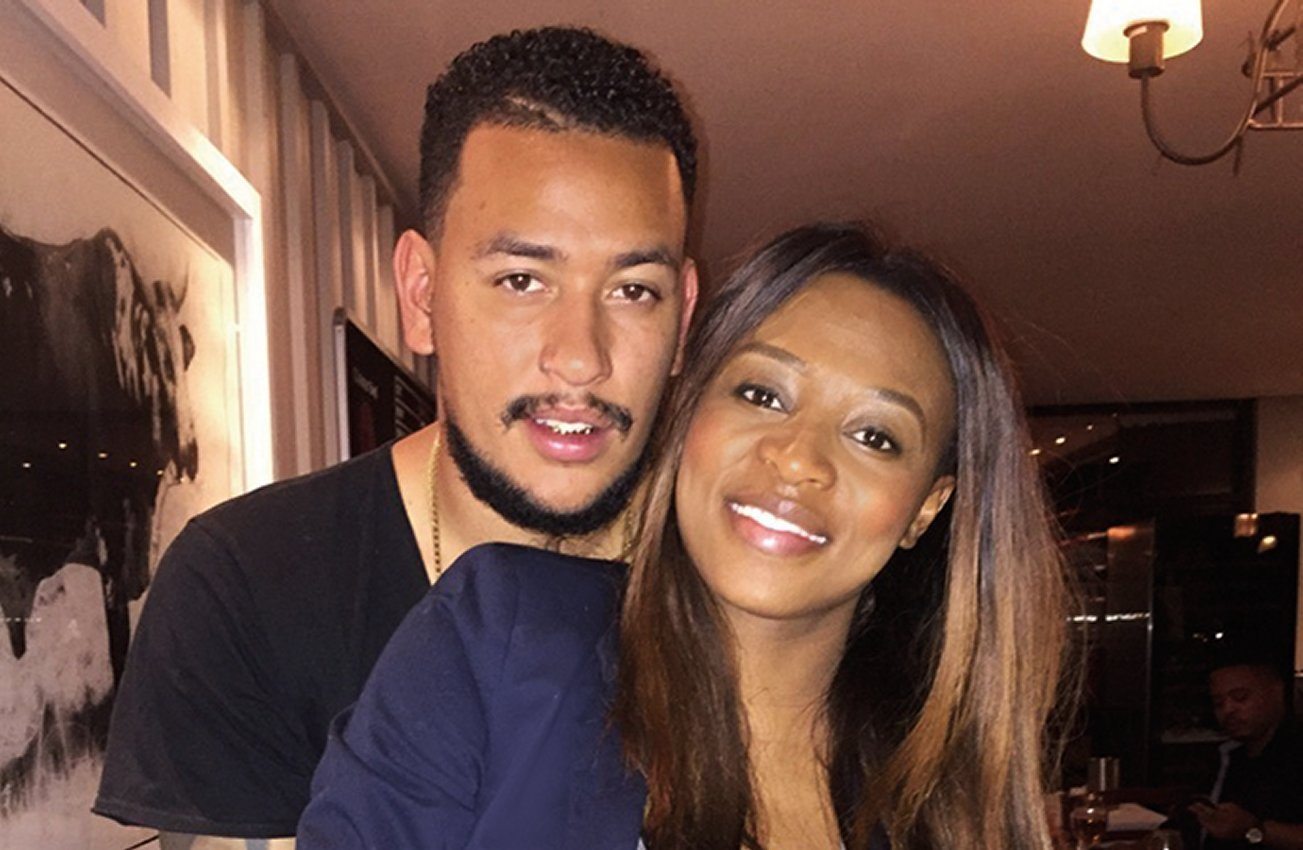 AKA was dating Nelli Tembe, a non-celebrity who he referred to as 'very private'. Prior to his current relationship, he was with DJ Zinhle. Before this was confirmed, there were speculations that the two were in a relationship despite a lack of confirmation for a long time. However, when Nicky Green hosted The Close Up with DJ Zinhle as a guest, during that episode, DJ ZInhle is quoted saying "The thing is, you are a girl you are in love and you want to show off – but, you can't". Many took this as a confirmation of her relationship with AKA.
The two travelled together for a holiday in January 2015 to Mauritius and in February of 2015, there were speculations about DJ Zinhle being pregnant with AKA's child. In July of the same year, she gave birth to their daughter and first child, Kairo Owethu Forbes. Despite this, the couple eventually broke up
He Once Dated Bonang Matheba (Queen B)

AKA also dated South African mega celeb – Bonang Matheba or as her fans affectionately call her, Queen B. The duo were referred to as South Africa's power couple with their relationship taking a positive turn when AKA introduced her to his family in December of 2016. However, the couple called it quits on the relationship in January 2017.
The Rift Between AKA and Cassper Nyovest
AKA's feud with Cassper Nyovest is one for the books. Considering it one of the biggest celebrity feuds in South Africa's history, it has been well documented by the media. The feud started when Cassper tweeted that his song – Doc Shebeleza – was at the time the biggest song in the country which spurred an unfavourable response from AKA who did not appreciate the sentiment.
Things escalated when the two were invited to perform on Live Amp leading to an altercation between a member of AKA's entourage and Cassper. After this, the duo continued to throw lyrical jabs at each other in their songs.
At the 2014 SA Hip Hop Awards, the two were seated within an arm's length of each other which gave AKA an opportunity to throw insults Cassper's way although Cassper did not respond. While some fans applauded AKA, others called him a bully.
Their Reconciliation was short-lived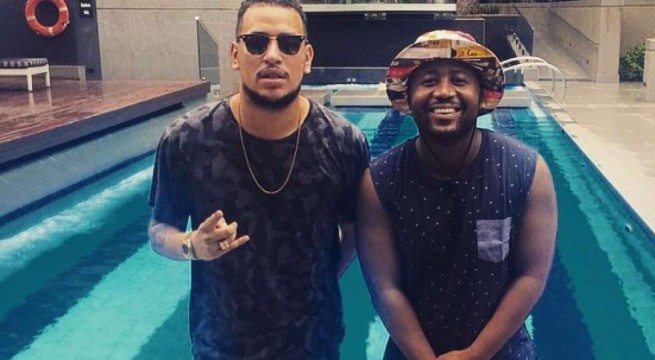 Six days after the incident at the 2014 South African Hip Hop Awards, the pair 'squashed' their beef; they confirmed this by posting the same photo of themselves together at a poolside on their several social media accounts. However, their feud seems to have resurfaced with the 2 being called up to settle their differences once a d for all in a formal officiated boxing match.
His Death
AKA was murdered along with his close friend, the chef and entrepreneur Tebello 'Tibz' Motsoane as they were walking towards their car from a restaurant.
While the motive of the killing is still under investigation, it was reported by BBC that the pair were on their way to a nightclub for a performance as part of Forbes' birthday celebrations when they were shot.
"It is with extreme sadness that we acknowledge the passing of our beloved son,"  his parents Tony and Lynn Forbes said in a statement which was posted on AKA's Twitter account.
"To us, Kiernan Jarryd Forbes was a son, brother, grandson, nephew, cousin and friend, most importantly father to his beloved daughter Kairo," they wrote.
"To many, he was AKA, Supa Mega, Bhova and the many other names of affection his legion of fans called him by. Our son was loved and gave love in return."
— AKA (@akaworldwide) February 11, 2023
Police spokesperson Colonel Robert Netshiunda has told the press that the rapper and his friend were walking to their car when they were approached by two armed men who shot them at close range. The assailants immediately fled the scene on foot.
May his soul rest in Peace