Dineo Ranaka is one of South Africa's most revered celebrities. She began her career in 2005 as a radio and TV personality and quickly established herself as one not to be ignored. Her excellence at hosting shows such as Club 808 on e.TV, and Essential Rush on Yfm led the later radio station to give her the right to host her own show which she titled Dineo Live on Drive. Among her most notable gigs was when she served as a presenter on All Access. She was once named in Generation Next Survey's list of Top 10 coolest Dj's in South Africa.
Dineo Ranaka's Age – How Old Is She
Dineo Ranaka was born on the 16th of December 1983, in Soweto, Johannesburg. Her mother, Nonceba Ranaka birthed her at Diepkloof's Chris Hani Baragwanath Hospital – the hospital is renowned for being the largest hospital in Africa with over six thousand seven hundred staff. Dineo, whose name means Gifts was educated at the prestigious University of South Africa which is South Africa's largest university by enrollment. In 2005 when Dineo Ranaka began her professional show business career, she was 22 years of age.
Is She Related to Manaka Ranaka?
Yes, Dineo Ranaka is Manaka Ranaka's younger sister. The Ranaka family does have a flair for the entertainment industry as her sister Manaka also has a thriving career as an actress. She was born on the 6th of April, 1979 making her four years older than her on-air personality sister Dineo. Dineo's sister Manaka Ranaka began her career way before her, having started in the year 1999.
Manaka Ranaka has starred in TV shows such as Stokvel and the soap opera, Generations the Legacy. She is most famous for the later where she portrayed the role of Lucy Diale the mother of Namhla Diale (a character portrayed by Thulisile Phongolo).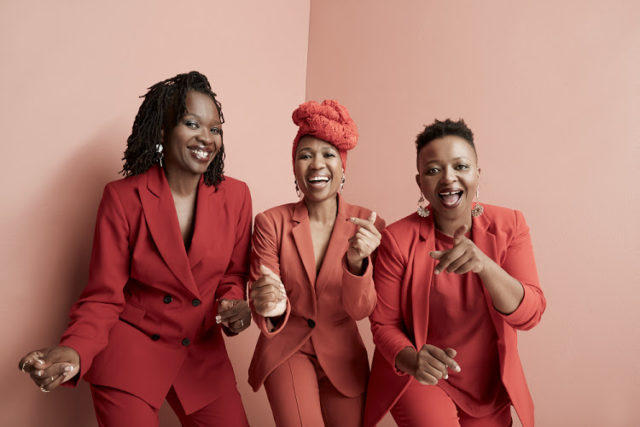 Dineo Ranaka's siblings also include the lesser-known sister Mpumi Ranaka, and brothers Ranaka Ranaka, and Mzingisi "Ziggy" Ranaka. She is also the sister-in-law of Michelle Ranaka who is married to one of her brothers.
OAP Career
Dineo Manaka's success as a radio presenter started at Yfm. She first hosted the show Essential Rush together with Chilli M and later landed her own show Dineo Live on the Drive – a 3-hour show that airs weekdays from 3 pm to 6 pm. The show became a hit for the radio station surpassing expectations. As a result, Yfm's listenership grew by an extra 150,000 new listeners. The show made her the radio's first lady and Radio Dj to have her own afternoon drive time show. Consequently, Yfm's advertising and sponsorship increased.
Some of Dineo Manaka's other gigs include the host of Metro FM's The Bridge, a mid-morning show. On the same station, Manaka hosts a weekend Top 40 chart show.
Dineo Ranaka has also been successful on TV as well. She was part of the 2010 e.tv's lifestyle and music entertainment show; Club 808 which she co-hosted with Moeti 'Mo Flava' Tsiki. The highlight of her TV success is her reality TV show titled 'Dineo's Diary'; which is one of the longest-running reality shows in South Africa. The show is basically about her life as she aims to teach the world a few things regarding staying true to oneself, personal finance, romance and lots more. A shrewd businesswoman as well, Ranaka produced a spin-off to the show titled The Ranakas featuring every member of her family.
Dineo Ranaka has used star power to mint even more. She has served as the Brand Ambassador to Key Change Music and Joburg Pride.
Read Also: Kelly Khumalo Bio – Scandals, Controversies, and Relationship with Senzo Meyiwa
Does Dineo Ranaka Have A Boyfriend?
Since rising to fame, Dineo Ranaka has been in and out of relationships. She was once in a relationship with Blaklez, though they never got married, their relationship produced a daughter who was born in 2012. Ranaka has another daughter from another ex-lover. It seems her love life has not been quite as rosy as her professional life. Ranaka in March 2019 revealed during an interview on Mac G's YouTube Podcast series that she was once in an emotionally and physically abusive relationship and was once raped by her boyfriend whose name she did not reveal.
In recent years, she has been tight-lipped about her love life. Sometime in June 2019, she posted a photo of herself snuggling up with a mystery man leading to speculations that he was her boyfriend.