Mmasechaba Shai is the wife of Patrick Shai, the late South African veteran actor and director. The marital union between the Generations actor and his wife was blessed with three children.
Tragedy struck in the Shai family on 22nd January 2022 when Patrick was found lifeless in his Dobsonville, Johannesburg apartment by his wife. He took his own life at the height of a social media spat he had with South African singer Cassper Nyovest.
Mmasechaba Shai Has Been With Patrick Since She Was 17 Years Old
The later veteran actor Patrick Shai and his wife Mmesachaba have been together since the latter was 17 years old. The two tied the knot in the early 80s in South Africa and spent almost 40 years together as a couple before Mr. Shai took his own life.
Mmasechaba and her late husband may have been one of South Africa's beloved couples, but the two actually had their fair share of ups and downs in marriage. In a 2016 interview, Shai's widow opened up about how he abused her physically and emotionally two years after their marriage.
According to her, the actor would come back from A-list events drunk and then beat her until she turned blue. She disclosed that she and her husband filed for divorce severally but never went through it.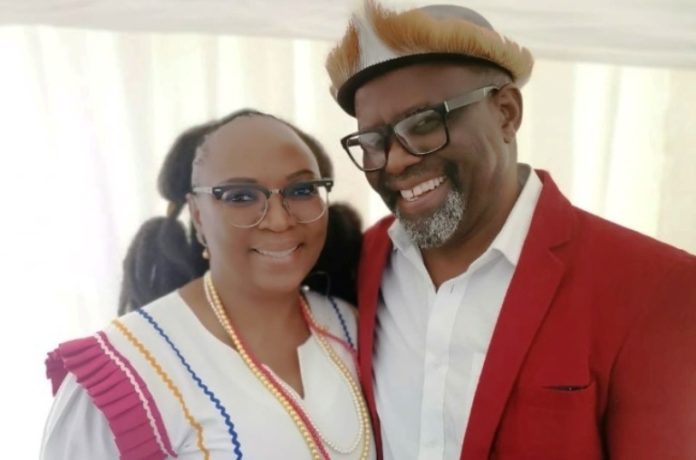 His abusive nature impacted their children as well, and for so many years, Mmasechaba hid her scars behind makeup to avoid her family and colleagues from finding out that her celebrity husband was abusing her.
Mrs. Shai's ordeal came to an end after her late husband was cast as an abusive husband in the 1997 TV series Soul City. He broke down in tears after seeing himself in his character, after which he went for counseling.
To really prove that he's changed man, Patrick went on to establish a non-governmental organization that helps abusive men called Khuluma Ndoda.
It's Been a Tough Grieving Moment for Patrick's Widow
Mmasechaba is yet to come to terms with Patrick Shai's death, and the fact that some people around her are allegedly making her mourning period difficult makes it tougher for her.
Shai's wife disclosed that some people still think that she was responsible for her husband's death. While some accuse her of pushing him to commit suicide, others accused her of killing him to take over his assets.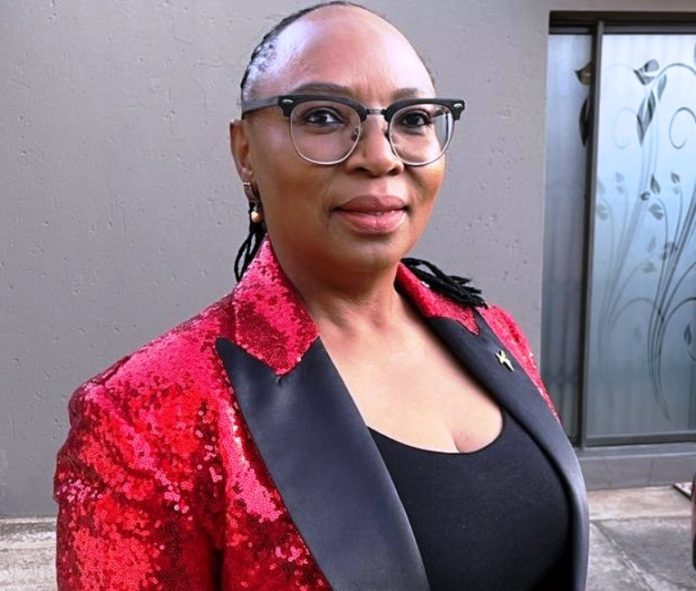 She mentioned in the media how some mourners, including her husband's family, think she being reckless with the late actor's money for trying to make purchases with his credit cards.
The mother of three, who disclosed that her life was threatened through scary SMSes, said she was also criticized for speaking at Patrick's funeral service and participating in the memorial service where his life was celebrated.
Mmesachaba has toughened up and is dealing with the death of her husband the way she deems traditionally fit for the sake of their children. According to her, a lot of people think she is not mourning her husband the way she should (widows are meant to wear black clothes for a year and are not allowed to come home at a certain time).
Mrs. Shai believes no one should tell her how she would mourn the man she spent 40 years of her life with because only the two of them knew what they passed through and how they related as a couple.
Mmasechaba has since established a foundation called Widow's Club. The organization's main aim is to empower widows to know their rights. She wants to be a voice for voiceless widows and an inspiration to them.
The Late Actor and His Wife Had Three Kids Together
Patrick Shai's marriage to Mmasechaba was blessed with three children – Tshepiso (daughter), Sechaba (son), and Kopano (son). Not much is known about Tshepiso and Kopanio's lives except the fact that the latter is a mother to a beautiful daughter.
Both of them spoke at length during the actor's funeral, where Kopanio promised to commit himself fully to the foundation he established – Khuluma Ndoda. Tshepiso described him as her hero, fashionista, and one man who loves takkies "sneakers). The birth details of the siblings are not known.
Sechaba Shai Battled with Drug Addiction for Over 15 Years
Patricks's son Sechaba Shai was born in the year 1985. He is a father of three and is currently engaged to a South African woman called Sihle Sibisi. Sechaba battled with drug addiction for 17 years, spending almost 15 years on the streets.
He first experimented with drugs at the age of 14 while trying to find comfort and escape from his reality and the issues he was facing as a young man at the time. His parents found out about his drug addiction in his late teens and going into his early 20s after his health deteriorated and his skin changed.
Patrick and his wife, Mmasechaba, had to send Sechaba to various rehabilitation centers. Staying clean was not easy for the young man as he kept failing his family. However, in the past year, Sechaba has stayed clean for the sake of his father, who wanted him to be a responsible man and his family.
He is currently writing a biography on his life and drug battle to encourage people fighting to quit drugs. Sebachaba is also looking at negotiating a documentary where he will visit all the places he lived on the streets.
What is Patrick Shai's Wife Up Now?
Patrick's wife is doing her best to move on from the tragic loss of her husband. She works, but there is no available about the nature of the job she does. She is also involved in her husband's Khuluma Ndoda foundation as well as her own foundation, the Widow's Club.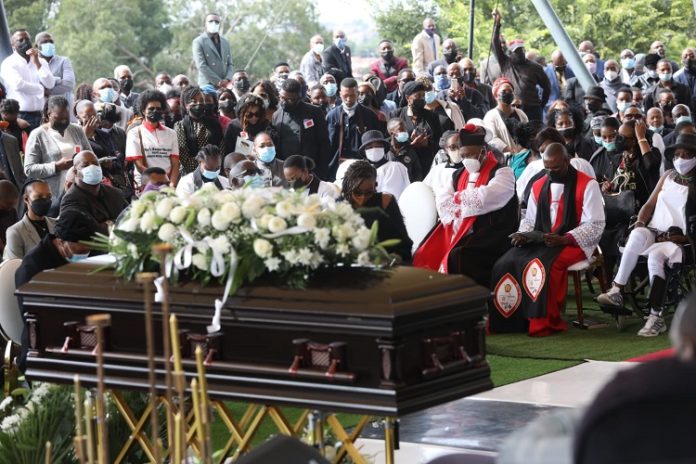 The cemetery her husband was buried in is situated along her work route, so she finds time to visit either on her way to work or while coming back. Patrick Shai was buried in Westpark Cemetery in Johannesburg following his death on January 22, 2022.
He committed suicide, and his body was found by his family in their garage. Prior to his death, he challenged Cassper Nyovest to a fight in a video he posted on social media, claiming that he wanted to beat the singer before he died and that it would be credited to him on his tombstone.
What did Cassper Nyovest do/say to the old man? 😭 pic.twitter.com/Pk1Lq4zA6K

— Rethabile Ntshinga (@RethaNtshinga) January 17, 2022
Following a serious backlash from Nyovest, his fans, and trolls who felt he was unnecessarily seeking attention, Patrick apologized publicly for disrespecting Casper and his mother. The exact cause of his outburst was not known.
Ntate Shai has apologised to Cassper. pic.twitter.com/ldSeb6MBjB

— Rethabile Ntshinga (@RethaNtshinga) January 18, 2022
Patrick repeatedly apologized to his wife on that fateful morning and then went to their garage and took his own life.