The names of Lindiwe Sisulu's children are Che Ajulu, Ayanda Sisulu, Olindi Obango, and Vuyo Sisulu, while Achieng Ajulu Bushell is her stepdaughter from her husband's previous relationship.
The South African politician's children are all doing great in their respective endeavours even though they apparently haven't matched or surpassed their parents' achievements as political and academic heavyweights. It is worthy to mention that Ntsiki Sisulu is Lindiwe's niece.
Lindiwe Sisulu Has Four Children
Here are all the facts you need to know about Lindiwe Sisulu's children.
It's been a busy day with one virtual meeting after another. It's finally my favorite time of the day when I get to cook for myself and my family. 😆🥘 pic.twitter.com/OaPWyEruxT

— Lindiwe Sisulu (@LindiweSisuluSA) April 15, 2020
Ayanda
Ayanda Sisulu is the oldest daughter of Lindiwe Sisulu and her late Kenyan-born husband Rok Ajulu. Her birth details and age are not public knowledge. However, we can establish that she was born in South Africa.
Ayanda graduated from Wellesley College. She currently occupies a top position at Tidal SA and is a professional business leader and investment banker as well.
She began her career as a private equity analyst at investment holding company Brait in
Johannesburg before joining Rand Merchant Bank in 2006 as business development director.
Ayanda is well-versed in pan-African debt capital markets and has worked on transactions in African countries such as Kenya, Ghana, Zambia, Nigeria, Botswana, and Tanzania.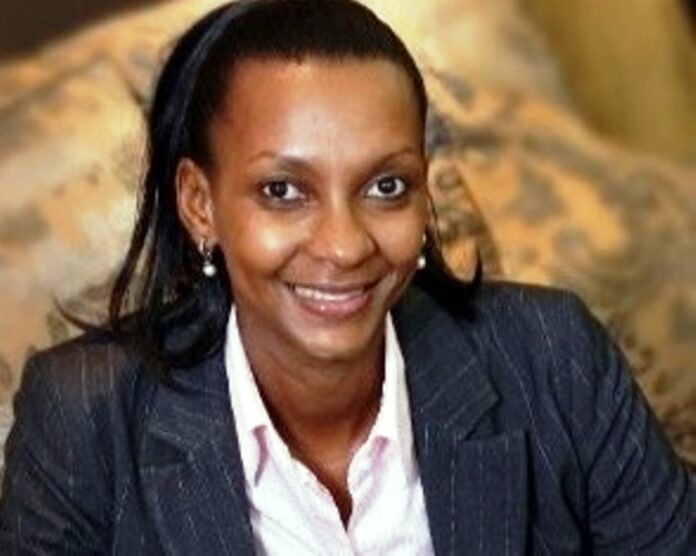 She is currently married to Mr. Dustan and the two are blessed with two children. She made headlines in 2016 when she fired her childminder who also happens to be her dog (Skippy)'s babysitter for leaving the Jack Russell puppy unattended in a car.
Minenhle Mabangu was later paid after her friend spoke to Ayanda even though Lindiwe's daughter claimed she was insulted.
Che Ajulu
Che Samora Ajulu is a Business Development professional and author. He is the politician's eldest son, however, details about his birth and his actual age are not accessible to the public.
He was born in South Africa and named 'Che' because his late father had always yearned to be "the Guevara of Africa". Rok is said to have named him specifically after the revolutionary Cuban and Mozambican leaders, Che Guevara and Samora Machel.
The younger Ajulu is the writer of the book: Effects of the Zimbabwean Crisis on SADC: The Cases of South Africa, Botswana, Namibia, Zambia and Mozambique.
Olindi Obango
Olindi Obango is the youngest son of Minister Lindiwe and the late Rok Ajulu. He was born in South Africa but his birth date and actual age are not known within the public space. His academic background, profession, and current whereabouts are also off the media radar.
Obango was the person who read his mother's tribute to her late husband during his funeral service in 2017. Professor Rok Ajulu, who originally hails from Bondo, Kenya, passed away on December 26, 2016, due to complications arising from pancreatic cancer.
Vuyo Sisulu
Vuyo Sisulu, like the rest of his siblings, keeps a low profile on her personal and professional life. Besides the fact that his real age and birth details are not available for public consumption, what he does for a living is not known and has not been mentioned publicly.
Achieng Ajulu Bushell
Date of birth: 1994
Father: Rok Ajulu
Place of birth: Warrington, England, UK
Rebecca Achieng Ajulu-Bushell came from Rok's intimate relationship with a British woman. She is Lindiwe's stepdaughter and they share a cordial relationship.
Achieng spent the first three years of her life in the UK and the next 10 years in her father's country, Kenya. She also lived in South Africa with her mother and sisters before she moved to her birthplace.
Bushell is a retired British swimmer who began her swimming career at the age of 6. Besides representing Kenya in international swimming competitions, she also emerged the winner of the 50m and 100m breaststroke at the 2010 British Swimming Championships.