After eight successful years of playing the character 'Mpiyakhe Zungu' in the popular South African TV series, IsiBaya, Siyabonga Thwala has been able to turn many viewers of the soapie into his fans. It is totally typical of fans to want to know everything about their favorite celebrity, but unfortunately, not all celebrities are that open.
A good example of one of those celebrities who believes that he is not just like every other celebrity and keeps his affairs really private is Siyabonga Thwala. Despite being discrete, there are still a couple of things to know about the actor. If you are interested in knowing all about Siyabonga Thwala, keep reading.
Siyabonga Thwala's Profile Summary
Name: Siyabonga Thwala
Date of birth: March 17, 1969
Age: 54
Place of birth: Umlamzi township, Durban, KwaZulu-Natal
Nationality: South African
Occupation: Actor, producer, television host, businessman
Popularly known for: Role as Mpiyakhe Zungu on Mzansi Magic's IsiBaya
Spouse: Thandi Thwala
Children: N/A
There Are Controversies Surrounding Siyabonga Thwala's Actual Birth Date
When a popular public personality leads a life of mystery, withholding basic information about themselves from the public, it leads to speculations about certain aspects of their lives. From the start, we have already established the fact that Siyabonga Thwala is a very secretive person. Due to this fact, the exact day he was born is up for speculation, and while other celebrities look forward to celebrating their birthdays with fans, Thwala's fans don't seem to know the exact birthdate to celebrate their fave.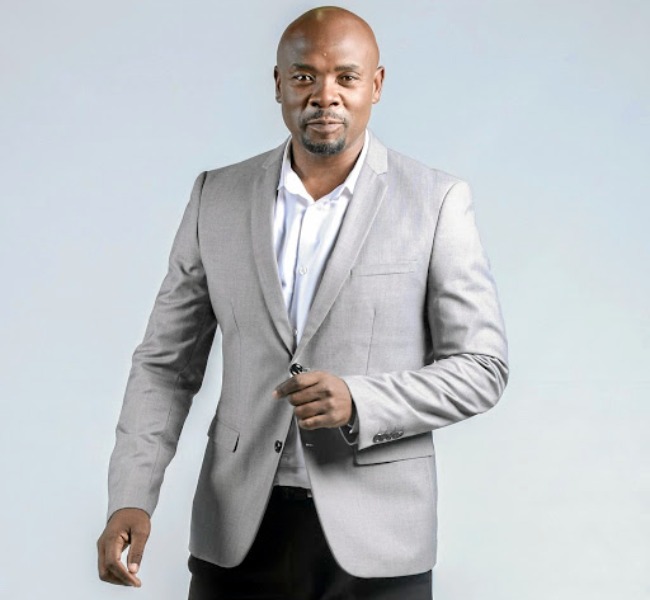 But, from the looks of things, Siyabonga Thwala does not really care about people celebrating him. There have been so many controversies surrounding his exact birthday. While some online media reports that he was born on the 17th of March 1969, others say he was born on the 17th of September 1969.
He Was Born And Raised In Umlamzi Township in Durban, KwaZulu-Natal
Considering that not even Siyabonga Thwala's exact age is known, it won't surprise you to know that nothing much is known about his childhood. Still, thankfully we know he was born and raised in Umlamzi Durban, KwaZulu-Natal. There is currently no information regarding who his parents are, where they are now and what they did for a living. On the same note, it is difficult to say whether or not he has siblings as none of them are known.
Usually, whenever celebrities say nothing about themselves, the easiest place to source the information is social media. In Siyabonga Thwala's case, that doesn't work because he does not have any known Instagram or social media account where he connects with fans.
Siyabonga Thwala Began His Acting Career In 1989
Since there is little or no information about Siyabonga Thwala's private life, we should stay with what is known, and if there is anything we know about him, he is an outstanding, talented, and disciplined actor.
Siyabonga Thwala started his journey to fame in 1989 at the age of 20, but until 1996 he made his debut screen acting appearance in the made-for-TV movie Born Free: A New Adventure. 1996 seemed to be a good year for his career as he was featured in the adventurous movie Tarzan: The Epic Adventures Season 1, Episode 5.
In 1998, he was offered to play Godlieb Mofokeng in the about-to-be-launched SABC 3 soapie, Isidingo, but he turned down the offer because he was not ready for a long-term television commitment.
Not long after declining the offer, he was featured in the TV sitcom, Streaks, based on a Cape Town hair salon. He also landed the role of Jimmy in the educational drama series Gaz'lam in 2003.
Playing The Role Of Vusi Zwane In Scandal! Boosted His Acting Career
Siyabonga Thwala landed another big role in another South African soap opera, Scandal!, where he played Vusi Zwane. This actor perfectly interpreted the role, and this endeared him to the viewers. Viewers were not the only ones who noticed his outstanding performance. It earned him the Best Actor award in a TV Soap at the South African Film and Television Award (SAFTA) in 2007, which happens to be his first award in the industry.
In 2007, he joined to cast of Generations, where he played the role of Paul Mashaba. Although viewers of the show loved his character, he left the production in 2010. Rumor had it that he left because he did not like how the writers were handling his role, but the associate producer of the soapie debunked the rumor.
Scandal! may have been one of Siyabonga's hit series, but it was certainly not the best. In 2013, he landed his biggest career role in the TV series, IsiBaya, as Mpiyakhe Zungu, the taxi boss. Telenovela viewers who were not swayed by his character in Scandal! were definitely bought over by the way he played his character in IsiBaya.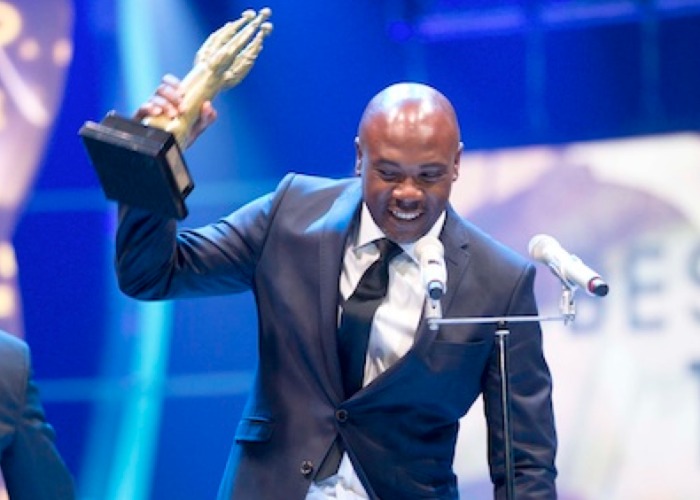 Leaving the series in 2020, after eight years of being on our faces, gave viewers the impression that the show (IsiBaya) would never remain the same again. But he did not give viewers the chance of missing him so much as he already landed a role in another soapie –Legacy.
He has also been featured in Rhythm City, Muvhango, Intersexions, and The Republic. He also created and hosted the docu-series titled, Yobe, a prison reality show, which aims at helping inmates seek the forgiveness of their victims.
All Of Siyabonga Thwala's Awards and Recognitions
For someone like Siyabonga, who has had a very nice time in the South African movie industry, you should expect that he has been nominated for several awards. Some of them include:
2007 – Best Actor in a TV Soap at the South African Film and Television Awards (SAFTA) for Scandal!
2014 – Best Actor in a TV Soap at the South African Film and Television Awards (SAFTA) for IsiBaya
2014 – Best Actor in TV Drama Series at the South African Film and Television Awards (SAFTA) for Intersexions
2014 – Outstanding Actor in Soap at the Royalty Soapie Awards for IsiBaya
Siyabonga Thwala Is A Married Man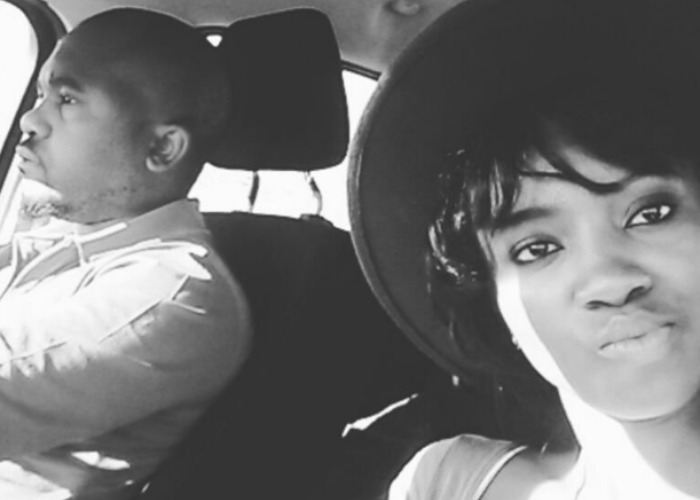 Siyabonga Thwala is very secretive when it comes to his family life. There are very few available pictures of his wife, Thandi Twala. As you would already expect, there is no available information on when he got married and what kind of ceremony he had. Information on whether or not he has children is also not available.
There are various reasons why Siyabonga Thwala has decided to keep his private life away from the media. Maybe he does not want them to go through any drama from the media and social media users. But, whatever his reasons are, we all know Siyabonga Thwala has decided to keep his personal affairs away from the public domain.