One frustrating thing graduates of higher institutions have to deal with is searching for jobs. At times most people go months or even years searching for jobs, and they don't find any. Wonder why? Because most companies now trust recruitment agencies with their hiring process, and most times, the vacancies are posted in media publications that you might not get a glimpse of.
And for Gauteng, the smallest province in South Africa, which is located in the Northern part of the country, the competition and need for job placements are fiercely competitive. So, if you have had a fruitless job search period, we would want to work you through by introducing to you the top 10 recruitment agencies in Gauteng that can make you land that dream job.
Best Recruitment Agencies In Gauteng
As mentioned before, most recruitment agencies in Gauteng are hired by employers, who provide them with a list of their open job vacancies to source and fill up their personnel and staffing requirements. Undoubtedly, most of these recruitment agencies that would be outlined are highly recommended, and their reviews are excellent. They carry out their task by;
Conduct job analysis
Recruitment plan
Writing the job description
Advertising the vacancy
Recruit the position – Application screening, sourcing, and headhunting
Screening
CV Optimization
Interviews
Background Checks
Job Offer
Hiring and on-boarding
It's time to end walking aimlessly with your papers. All you need to do is walk into any of the following addresses or give them a call to get started. The fact that these companies have made it to our list of best recruitment agencies in Gauteng does not mean that their area of influence is in Gauteng alone. Some of them are also renowned recruitment agencies in South Africa and other parts of the world.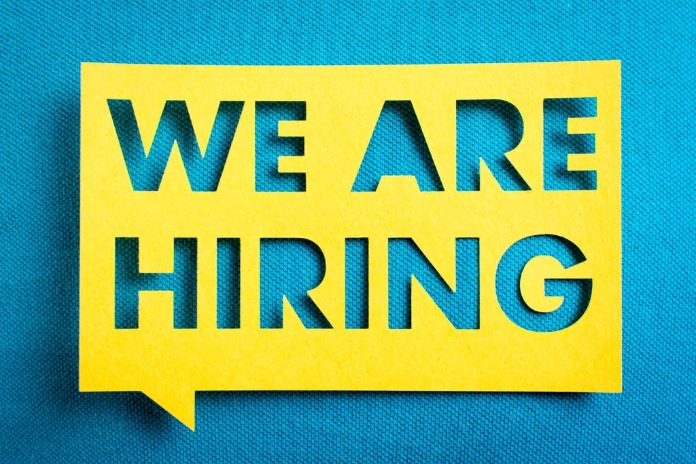 Also, some great recruitment agencies in Gauteng may not make it to our list because we can only accommodate the best 10. However, the fact that an agency does not appear on this list does not mean they are not good enough. That said, here is a list of the top 10 best recruitment agencies and what you need to know about them.
1. Place Right Personnel (PTY) Ltd.
Founder: N/A
Address: 858 Kyoto St, Kyalami Estate, Midrand, 1684, South Africa, Gauteng
Contact Numbers: 0218851279, 0114684848, 011 805 4004, 0767915615
Place Right Personnel (Pty) Ltd. is known for recruiting medical personnel, including Doctors, Nurses, and Pharmacists. In South Africa, they work with most private hospitals to ensure they get the best candidates for the jobs and the best job for the candidates. So, if you are medical personnel looking for that dream job, you should binge on them.
2. Vuselela Recruitment Service
Founder: N/A
Address: 3 River Rd, Bedford Gardens, 2007, Bedfordview, South Africa
Contact Numbers: +27 11 615 4810, (01) 16154810, +27 11 455 0491 or +27 11 615 4412
This is another independent recruiting company that was established in 2002 and provides human resource solutions to address business partners' who are in need of the following:
Permanent staff placement
Executive search
Contract, temporary, and project staff
Complete payroll administration
Payroll funding service for SMEs
If you are seeking a job or in need of a recruitment agency to handle your company's hiring process, you can visit their physical location at 3 River Rd, Bedford Gardens, 2007, Bedfordview, South Africa. With over a decade of being in this industry, you can easily tell that Vuselela has been able to win the trust of a good number of companies, who now count on them to plan, organize and execute their personnel hiring process. What's more, their services are free of charge for job seekers.
3. Technopark Personnel Group (PTY) Ltd.
Founder: N/A
Address: 327 Lynwood Rd, Brooklyn Pretoria, South Africa
Contact Number:

+27 11 805 4004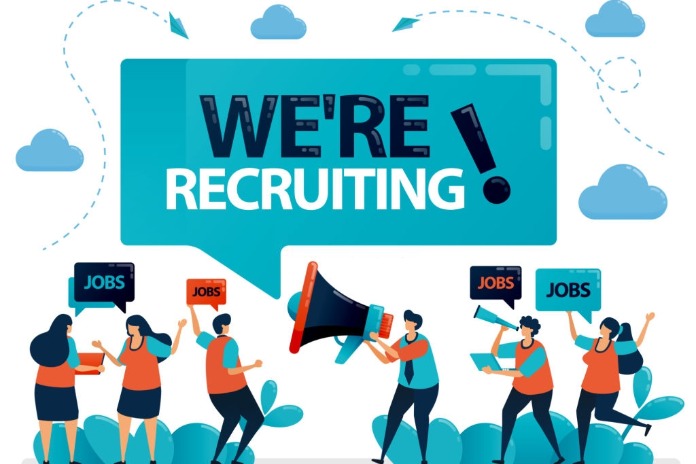 The Technopark Personnel Group recruitment agency has carved a niche for themselves in the South African job market as they are an agency with specialist abilities. With the number of years of experience they have, they have built solid business partnerships with some of the most recognized brands and companies in the country.
TGP helps job seekers look ahead and strategize about where they want to go and then help them get there. So, if you wish to embark on a road that will lead to a successful career, we believe TPG is a perfect place to start.
This recruitment agency aims at helping their clients succeed in their careers by assisting them to get the right kind of them that can launch them in their desired careers. If what you want is not just a job but a career, then TGP should be one of the recruitment agencies you should consider.
4. SearchRSA
Founder: N/A
Address: 1 Constantia Office Pk, 16th Ave, Midrand, 1683, South Africa
Postal Address: Box 582, Rivonia, Sandton, 2128
Contact Number: (865) 383-3008
SearchRSA has existed for over 18 years and prides itself as a chemical industry recruiter. So if your desire is to be employed in reputable chemical industry, this should be your plug. With a consistent daily goal of uncovering great chemical industry professionals, they believe narrowing their niche to chemical industries will help them easily reach out to candidates within their niche.
Although this company's name sounds like it is not in line with their service, it is coined from the Selenium Argon Carbon and Nitrogen (SeArCH). From this, you can tell that SearchRSA has its influence across Gauteng and South Africa as a whole.
5. Alpha Recruitment Solutions (PTY) Ltd.
Founder: N/A
Address: Unit 21 Midline Business Pk, 48 Richards Rd, Halfway House, Midrand, 1685, South Africa.
Contact Number: 011 312 4308
Fax: 011 312 4307
Alpha Recruitment Solutions prides itself on being a "candidate-friendly organization." Through these attributes, it has attracted quality job-seekers from all over South Africa and consequently has an excellent database from which to draw. The company stands out as one of the best recruiters, especially for FMCG, IT, manufacturing, financial, pharmaceutical, retail, hospitality, and automotive sectors, and any other sector you can think of.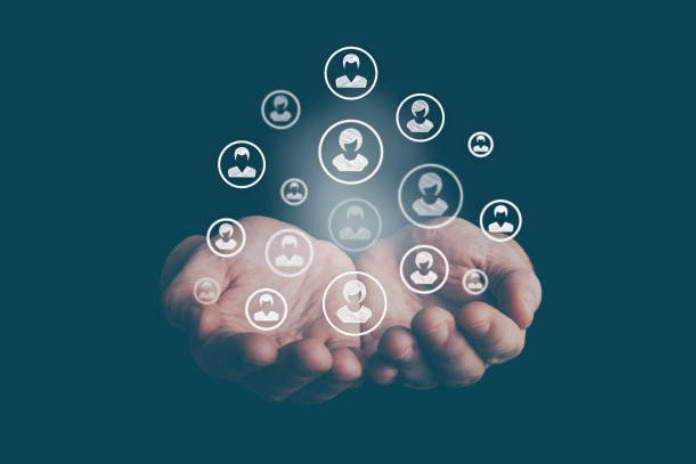 Alpha Recruitment Solutions has provided staffing solutions for 25 years, focusing on both permanent and temporary staff recruitment. With over two decades of experience, you can trust that they are a good plug to hook up to when seeking a job in their niche, as they work with the biggest brands in the country. Some of their clients include; Dovetail Business Solutions (Pty) Ltd, Lasec SA, etc.
They will be excited to help you land your dream job. If you have all it takes, then visit them at their office. You can also contact a company's rep on 011 312 4308.
6. Grey's Recruitment Agency
Founder: N/A
Address: No. 8 11th Avenue, Houghton Estate, Johannesburg, 2198
Contact Number: +27 11 447 5582
Grey's Recruitment Agency was established in 1982 and has built a 40-year recruiting legacy across the employment spectrum both nationally and internationally, earning them a solid reputation as an industry leader. The company sources the best candidates online by implementing their cutting-edge digital channels, SEO practices, and Push & Retrieval technology. They offer the following services;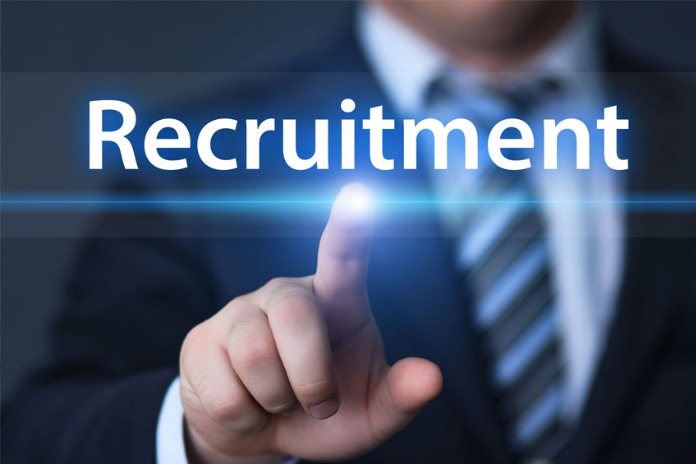 Internal Recruitment Function
Recruitment Process Transfer
Managed Job Profiling
Contingent Search
Retained Search
Onboarding
Compliance
Verifiable Metrics
Methodologies and Reporting
Quality
Advertisement Response Handling
Payroll Services
Assessment Services
Grey's Recruitment Agency is one of the oldest on our list. However, it will surprise you to know that even after more than four decades, they are still at the top of their game through consistent innovation and understanding of both job seekers' and employers' needs. This may be the opportunity you have been waiting for. A visit or call may be all you need to get yourself a deserving job placement.
7. Cozens Recruitment Group (PTY) Ltd.
Founder: N/A
Address: International Business Gateway Cnr New & 6th Rd, Midrand, 1683, South Africa
Postal Address: 781205, Sandton, 2146
Contact Numbers: Phone: 011 442 4503, 011 318 0177; Fax: 011 318 0314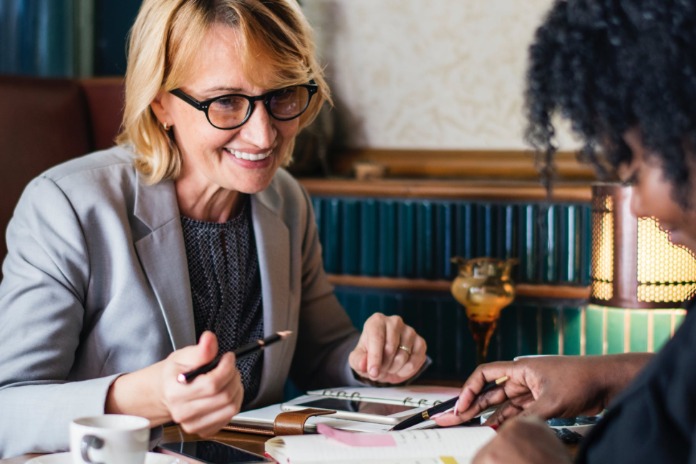 Cozens Recruitment Group (PTY) Ltd. was founded on 1 November 1984. In the decades that Cozens has been active in the recruitment sector, the company has shown great results in its ability to provide its clients with their human capital, which is referred to as the most valuable asset a company can have.
Today, the Cozens Recruitment Group is known as an industry leader and as the largest privately owned recruitment company in South Africa. You can become one of those whom Cozens has brought their dreams to life by making time to visit them at their physical address to find your dream job or that perfect employee who suits your vacant position.
8. Career Prospects Cc.
Founder: N/A
Address: GR AMR Office Pk, Concorde Rd East, Bedfordview, 2007, South Africa
Postal Address: 2673, Alberton, 1450.
Contact Number: 011 450 4057
This recruitment agency – Career Prospects Cc – started in 1991 and is one of those recruitment agencies owned by a woman. The aim of Career Prospects Cc is to meet the unique staffing needs of their clients. They recruit for both temporary and permanent staffing needs of companies and industries, and they have their major clients in Parastatals, Government Departments, Corporate Companies. Depending on their client's needs, they place staff across all industries. Some of their job categories include: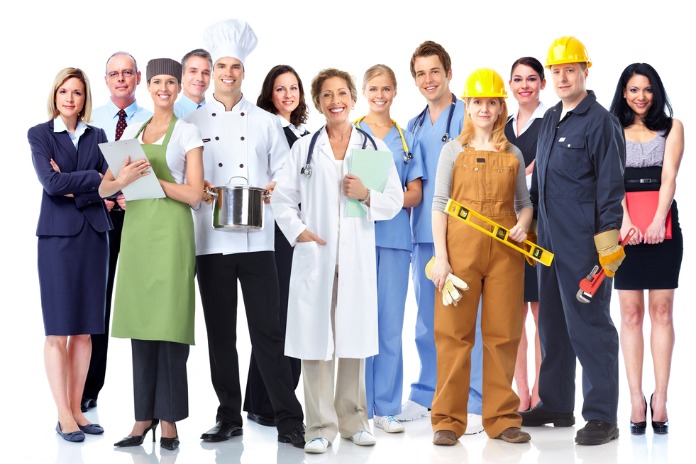 Mining
Office Support
Pharmaceutical/Medical/Healthcare/Hygiene
Government/Municipal
Human Resources
Information Technology
Telecommunications
Tender And Service Information
Travel/Tourism
Legal
Logistics
Account
Management Consulting
Manufacturing
Pr/Communications/Journalism/Media and Promotions
Production
Professional
Advertising
Banking/Finance and Investment
Call Centre
Chemical/Petrochemical
Purchasing
Research
Safety and Security
Unlike some other recruitment agencies in Gauteng, Career Prospects Cc is not restricted to a particular niche; instead, it is a general recruitment agency. This recruitment agency has made it to our list of top 10 in Gauteng because of their years of experience and the value they uphold. So if you want a recruitment agency that covers different spectrums and can help you get a job with a wide range of companies, Career Prospects Cc will be a great option.
You can also reach out to them via the fax address 011 318 0314. You can also visit the official Career Prospects website to search for available jobs and employees. They also provide basic interview tips that will help job applicants excel in their job hunt. They also provide other services like creating job specifications, advert response handling, and headhunting for clients, among other services.
9. Kontak Recruitment Agency
Founder: N/A
Address: 35 Suzanne Cres, Northcliff, Johannesburg, 2195, South Africa
Contact Number:

+27 11 431 3542
Kontak Recruitment Agency has built a strong reputation since 2009 as one of the leading recruiting agencies in South Africa, with Mel Muller as the recruitment and talent acquisition manager. Kontak Recruitment believes in keeping the human element alive in human resources and recruitment. They pride themselves in providing a personalized and customizable recruitment solution for each company and still maintain the human element by integrating technology AI (Artificial Intelligence) and ATS (Applicant Tracking Systems) into their recruitment process.
This recruitment agency stands out due to its interest in innovation and technology. With the use of tech, they can connect candidates with the right job and vice versa. Both companies and job seekers can sign up on the official website to subscribe to their newsletter, which contains recent job listings and recruitment tips that will be beneficial to both parties.
As a job seeker, you can also register your CV by sending it to [email protected] so that whenever there is a job opening that suits your qualification and experience, you will be notified.
10. Tier One 
Founder: N/A
Address: Building C First FloorMonte Circle 20 Montecasino Boulevard Fourways 2191
Contact Number: +27 (0)11 465 7172
Last but not least on our list of top 10 recruitment agencies in Gauteng is another leading giant in recruiting staff for organizations, Tier One. The South African recruitment company Tier One recruits employees based on their "3-point approach," which employs the practice of recruiting to Strategy, Position, and Human Needs. This approach is key to ensuring a successful and long-term placement that not only adds value but benefits businesses and candidates alike. With Shirley Slover as the teams' Managing Director, Tier One is the first recruitment agency in SA to offer Talent and Wealth Dynamics to clients and candidates.

Recap Of The Best 10 Recruitment Agencies In Gauteng
Place Right Personnel (PTY) Ltd.
Vuselela Recruitment Service
Technopark Personnel Group (PTY) Ltd.
SearchRSA
Alpha Recruitment Solutions (PTY) Ltd.
Grey's Recruitment Agency
Cozens Recruitment Group (PTY) Ltd.
Career Prospects Cc.
Kontak Recruitment Agency
Tier One